Create A Brand Story Email Campaign: A Guide
•
Updated: September 27th, 2022
Create A Brand Story Email Campaign: A Guide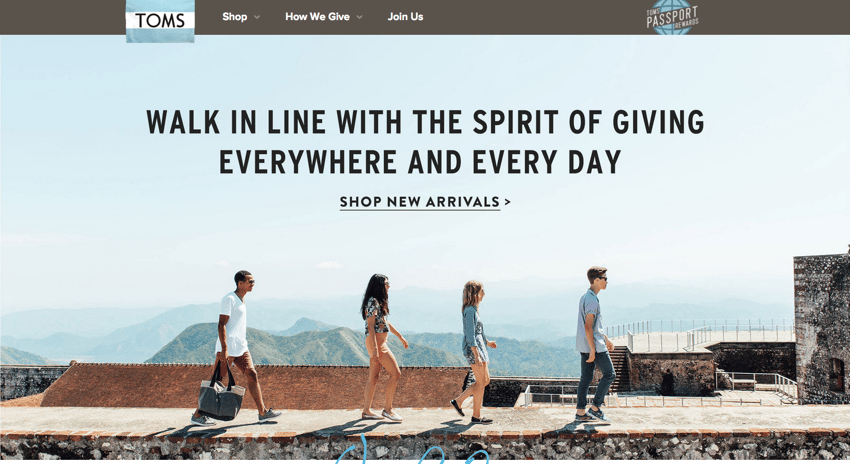 What Is A Brand Story Email Campaign?
A brand story email narrates the story of how and why your business was started and expresses how that narrative is still apart of you today.
Emails that explain your brand story can be a very effective way to connect with your customer.
Key Takeaways
Brand story emails should aim to communicate who you are, what you do, and how you can help people
Stories create an emotional bond between the brand and the customer
Messages brought as stories are carved in memory 22 times better than bare facts.
Understanding Brand Story Emails
Often enough, people get tired of being sold to - consumers want a genuine connection with a brand.
Storytelling engages different brain areas that makes readers feel like they're experiencing as it's their own.
Consumers are likely to purchase an item if it drives some sort of emotion in their mind. Not only can a compelling story drive them to purchase, but it can also influence their loyalty towards your brand.
Real World Examples: Create A Brand Story Email Campaign
1. Charity Water Brand Story Email
Charity Water sent out an incredible email to their subscribers.
The email started out with an inspirational photo and followed with a story about their brand: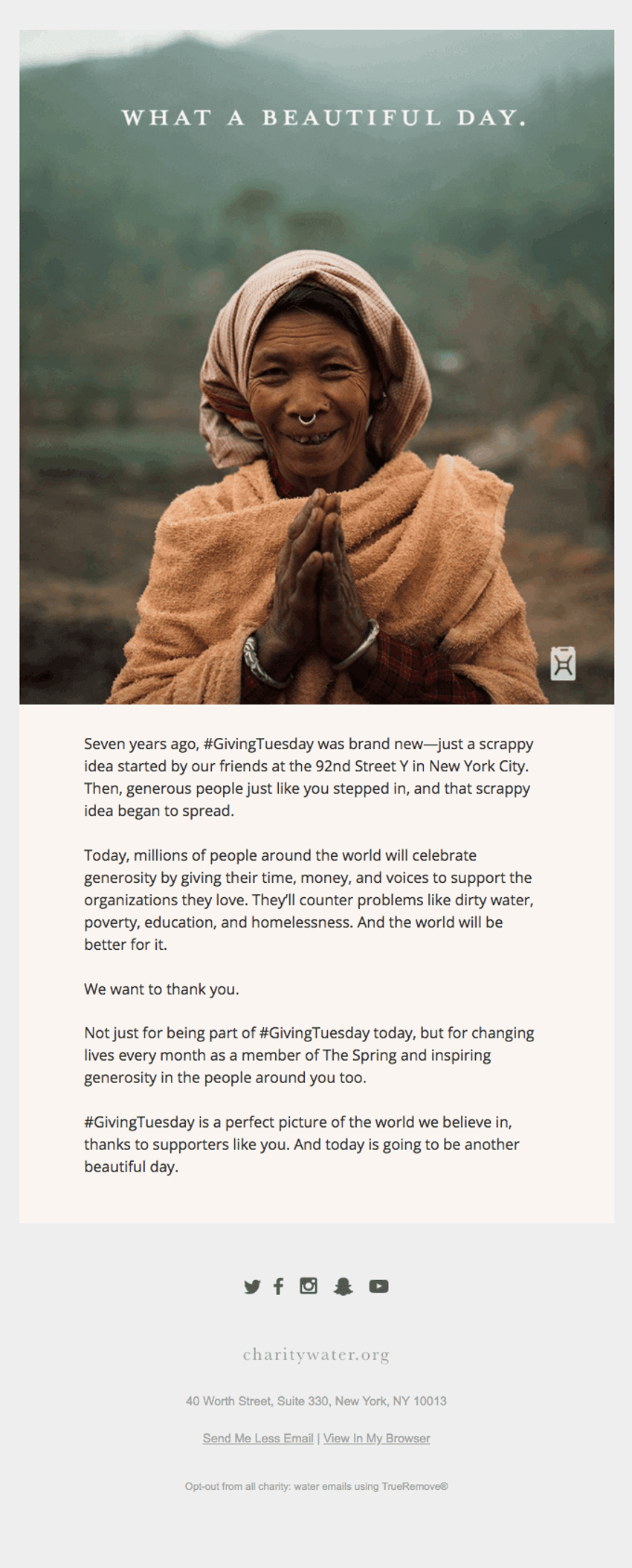 In the email, not only do they tell how they brought their idea to life, but also send an authentic thank you to their subscribers.
2. Toms Brand Story Email
When you subscribe to TOMS emails, something unexpected hits your inbox.
Rather than just getting a typical welcome email or coupon code, you get the full story: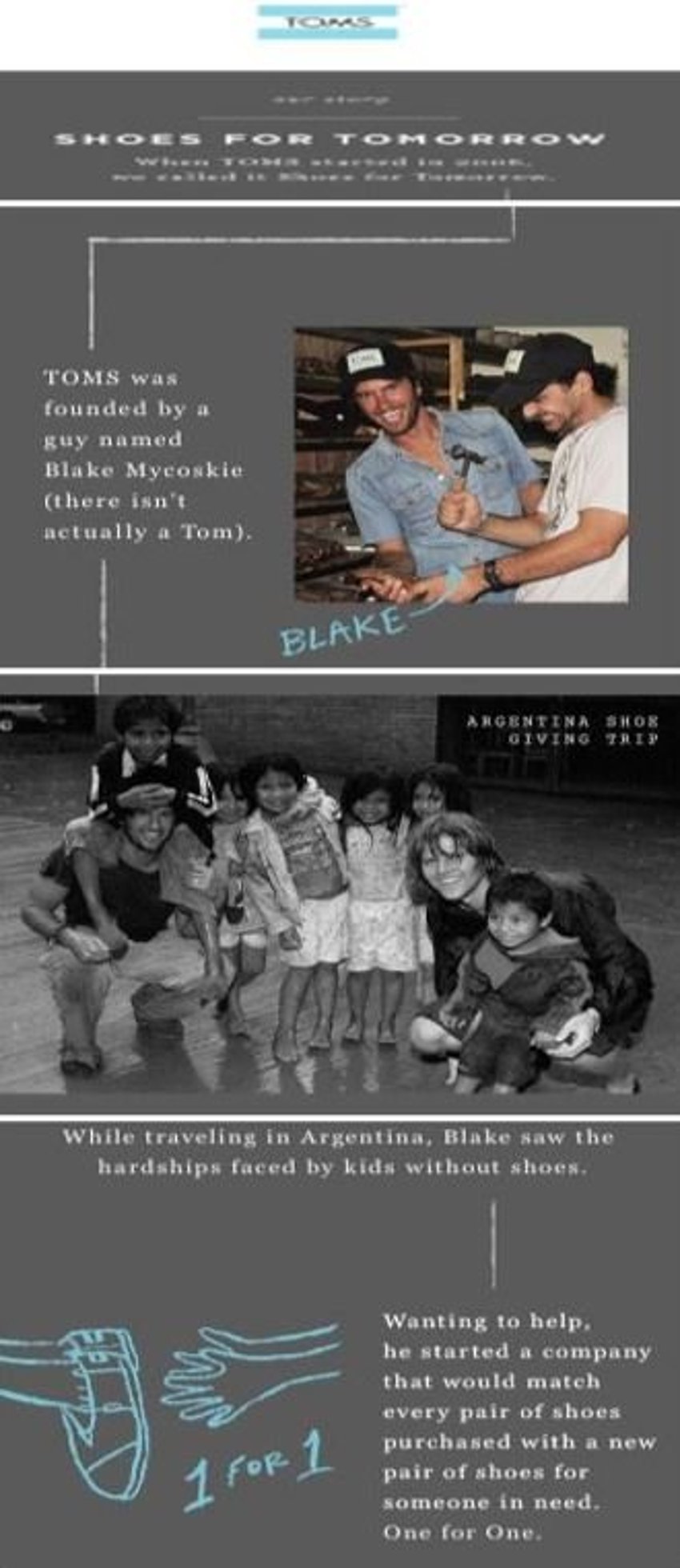 The company highlights their effort to give shoes to people in need through storytelling and marketing emails.
This makes the customer feel that they are doing much more than buying a pair of shoes - they're supporting their purpose.
How To Write A Brand Story Email
Explain who you are
Explain what you do
Explain who you do it for
Explain your conflict: What challenges or roadblocks have you faced? Be as real as possible with your customers
Explain your solution: How do you actively find a solution for the problems and challenges you faced?
What will the future look like?
Contributors
Contributors to this article:
Pat Walls, Founder @ Starter Story
Want to start your own business?
Hey! 👋I'm Pat Walls, the founder of Starter Story.
We interview successful business owners and share the stories behind their business. By sharing these stories, we want to help you get started.
Interested in starting your own business? Join Starter Story Premium to get the greatest companion to starting and growing your business:
Connect + get advice from successful entrepreneurs
Step by step guides on how to start and grow
Exclusive and early access to the best case studies on the web
And much more!