On Building A Creative Studio From A Small App Development Company
•
Published: December 22nd, 2019
On Building A Creative Studio From A Small App Development Company
Hello! Who are you and what are you working on?
Howdy, everyone! My name is Blake Charvoz (AKA Buh-lah-kay) and I'm the founder/owner of PixelRocket. What started out as a small app development company while I was in college in Houston has turned into a go-to creative studio for brands all around Texas, and the U.S.!
At a high level, we deliver creative and technical services to e-commerce store owners, tech startups and small businesses. Lately, I'm realizing what we actually deliver though is much-needed clarity on the roles technology and design play for business owners who are inundated with tech options, ideas, and ads on the latest and greatest growth strategies.
Growth-wise we don't share revenue, but I'm happy to say we're up to a team of six now in the U.S. and Canada!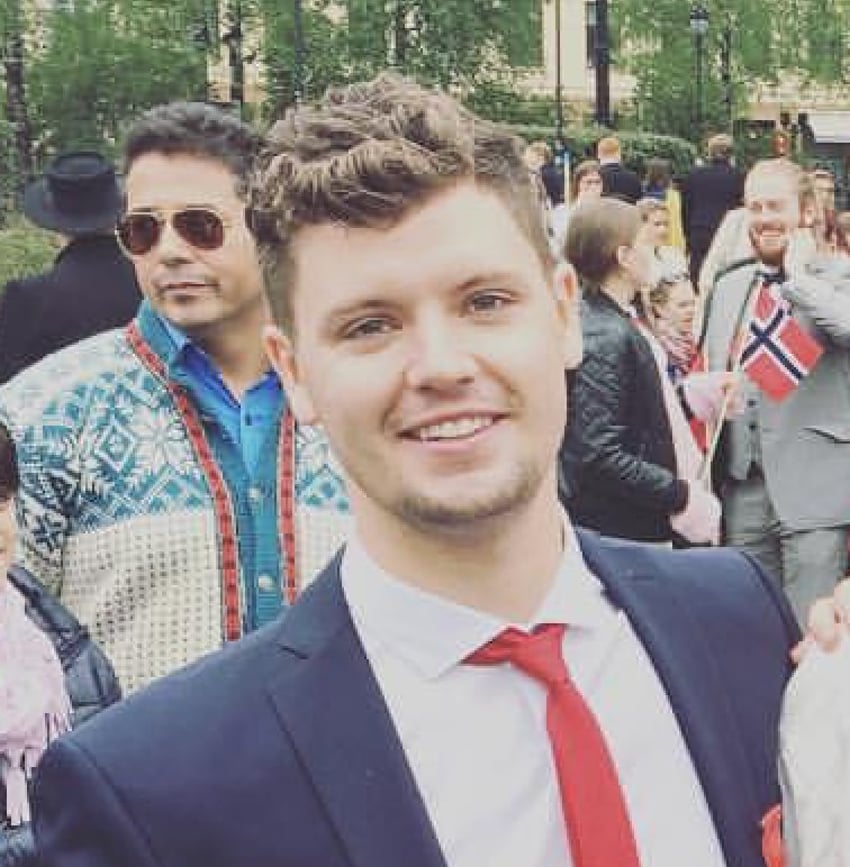 What's your backstory and how did you get into entrepreneurship?
Before I started PixelRocket in Houston I was working at a small app agency that taught me a lot about how this industry, while attending the University of Houston studying business and advertising. The moment things shifted for me was seeing friends start product companies, but knowing they'd inevitably have to raise capital to keep things going once we all graduated.
Be grateful for failure, but be a scientist about failure.
My thinking was "why not learn a lot about building businesses and products by helping others do it and bootstrap this thing?" So that's what I did! And frankly, I was horrible at it! Even though I understood project management really well thanks to my work experience, I had no idea how to really deliver great solutions for our customers, probably up until a few years ago.
Take us through your entrepreneurial journey. How did you go from day 1 to today?
From day 1 I made the hilarious mistake of thinking "this will be easy I already know everything about this." I honestly don't know if there's a worse attitude to take when starting a company.
It's been all uphill since then (thankfully) as I've learned to delegate, manage, lead and behave with some much-needed integrity in this business. One of my favorite entrepreneurs (Miki Agrawal) talks a bit about how integrity can be defined as doing, thinking, speaking and feeling the same thing. Those things have to be aligned, and in our industry, that means being honest with clients when they are about to spend time, money and energy on something they may not need. It still feels like I'm shooting myself in the foot every time I tell a client "You don't need this, here's why you shouldn't spend money on having us do this", but this is absolutely the only way to do business, especially in this industry. We're in this to build successful products, and they need a partner (an important word in this industry too) who will help them navigate how best to employ their resources for growth.
Ultimately this kind of thinking and behavior is what is helping us crush our revenue targets in 2019, and growth goals YoY into 2020 because apparently finding a tech and design partner like us with an ounce of integrity is really difficult these days so people are telling their friends!
How are you doing today and what does the future look like?
Today we're right where we want to be because I actually do not want to grow a large, bloated agency like what exists currently in the market. We're great at the current size and can employ better processes to serve customers better, so that's our primary goal.
Alongside this though we're at work on a software product that actually addresses the point above. The goal is to take what makes us special (consistency, clarity, and integrity) and help other agencies or freelancers grow those attributes and we've got a handful of ideas on how best to do that. Truthfully though, even if it flops it's going to help us deliver projects and manage teams so we're excited!
Short term we want to set up shop in Austin, TX near a coffee shop or brewery preferably to help serve local clients, and extend our pro bono non-profit services to in-person training and mentorship.
Long term we want to rewrite how a majority of projects get done with the product I mentioned above, with the primary aim being giving power back to clients to help the right agencies and freelancers win more business, as opposed to the bad guys.
Through starting the business, have you learned anything particularly helpful or advantageous?
I have learned quite a bit in my opinion since starting PixelRocket almost 6 years ago. For starters, be honest with people. "Fake it till you make it" somehow in my industry has turned into "outright lie if you have to to win business." The truth is this isn't necessary at all. We either tell clients "we've never done this before, but know how to figure it out, so we'll cut the hourly rate for you." or "We have no idea how to do this, but we know someone who might be able to help." Respect that the person you're trying to sell has a life of their own, and when you fail them because you lied you're impacting their career and life negatively too.
Another big one lately is the idea that systems and wealth are synonymous, and that you have to work on the business as the owner, not in it (shoutout to the E-myth that book is great). I spent the first 5 years (ouch, but grateful) working in it as the PM, designer, developer, etc. and almost nothing got done exceptionally well. Once I understood though that I needed systems to grow a legitimate, profitable business and that great people are at the core of that it has all changed.
The last item is that everyone can be (and wants to be) creative, and it's your job as the business owner to make room for them to exercise their creativity. Bob Iger (Disney) talks a bit about this, and I can't tell you how much more fulfilling it is to actively make room for myself to be creative on projects and to help our team have that space to problem solve or create by implementing processes that are built around creativity. Without that process, either for myself or the team, we're not going to do anything special for clients.
What platform/tools do you use for your business?
Our business runs on Slack, Asana/Trello, HubSpot (CRM) and Zapier. We've automated a ton of processes lately to help cut out the middleman (AKA me -_-) and move faster than ever when clients need something or a site is down. Without it, we'd be building custom integrations and that'd cost a heck of a lot more in time and $!
What have been the most influential books, podcasts, or other resources?
For resources, I strongly recommend checking out Masterclass. As I mentioned above, Bob Iger has some wise words he imparts through his class on the platform, but Sarah Blakely and a few others are on there as well that have awesome advice and perspective.
For books, I have read 40 this year alone (yes, that's me bragging and challenging you to read more) and the impact has been absolutely ridiculous. Here are my favorites from this year:
E Myth: learn to delegate and work on the business
Benjamin Franklin's Bio (Isaacson): be curious, be useful and helpful
American Kingpin: This is the story of the Silk Road (the illegal online site, yes) and it is an absolute roller coaster of a book!
ShoeDog: This is all about Nike and Phil Knight and is also quite a thriller! Inspiring, and certainly a strong message on the importance of just putting your head down and working.
Advice for other entrepreneurs who want to get started or are just starting out?
First off, do not quit your day job. If you don't want to spend the nights and weekends to test the idea in your head out and determine if you're actually solving a problem then do not even consider quitting your job. Building a company that you can be proud of requires hard work, and if you can't muster the discipline to give it a shot alongside your current gig then you don't want it bad enough.
Second, realize that getting to pursue an entrepreneurial venture is a remarkable thing, and something you should be grateful for, especially when it sucks. Technology makes doing this easy to test, and not all countries are equally fond or supportive of startups and small businesses. Be grateful and then do it.
Lastly, be grateful for failure, but be a scientist about failure. Know that you have a hypothesis until you test it out with potential customers and that if they don't get it that that's ok. On to the next hypothesis. As the founder of Stripe on "How I Built This" says: "It doesn't get easier, you just go faster."
Where can we go to learn more?
You can check us our website, or bug me directly on my LinkedIn.
-
Blake Charvoz, Founder of PixelRocket LLC
Want to find more ideas that make money?
Hey! 👋 I'm Pat Walls, the founder of Starter Story.
Get our 5-minute email newsletter packed with business ideas and money-making opportunities, backed by real-life case studies.