Thank you Klaviyo for sponsoring Starter Story ❤️
Turn one-time buyers into repeat customers. Try the platform loved by 265,000 brands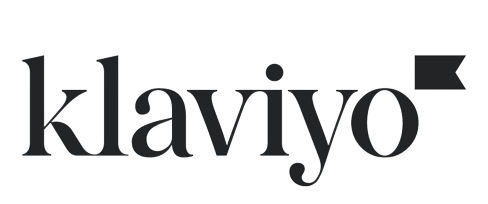 How To Get Your Brand on a Billboard
•
Updated: July 1st, 2022
How To Get Your Brand on a Billboard
This article is a part of our encyclopedia, and is editable by you. Edit ➜
Topic
Print + Traditional
Cost Details
$700-$30,000 - depending on location and size.
What Is A Billboard?
Billboards are large outdoor advertising structures that are usually found on busy roads and high traffic areas.
Billboards are effective because they can reach pedestrians and drivers.
Based on a recent study, 71% of Americans consciously look at billboard messages while driving.
Billboard Ad Key Takeaways
Make your billboard unique and eye-catching or else your target audience will ignore it.
Keep the message short and simple to understand because your audience might not have the time to stop and read the content
When choosing a billboard location consider the number of potential impressions that you can gain
In billboard ads, include a picture to capture the attention of passersby.
Understanding How Billboard Ads Work
With all attention on digital ads, startups may simply overlook billboard advertising. However, billboard advertising is still effective in 2021.
According to statistics, the number of billboards in the US over the past three years has been rising.
Billboard advertising involves paying for space to market your brand, products, or services.
The cost of billboard ads depends on the location, traffic in that area, design, and the size of the billboard.
Billboard ads are more effective if placed in high-traffic areas, and if they are eye-catching to those passing by.
Real World Examples: Create A Billboard Ad
1. Bumble
Bumble, the online dating site had quite the humorous take on OOH during the midst of the pandemic.
They decided to launch billboards that creatively referenced dating and falling in love during a global pandemic.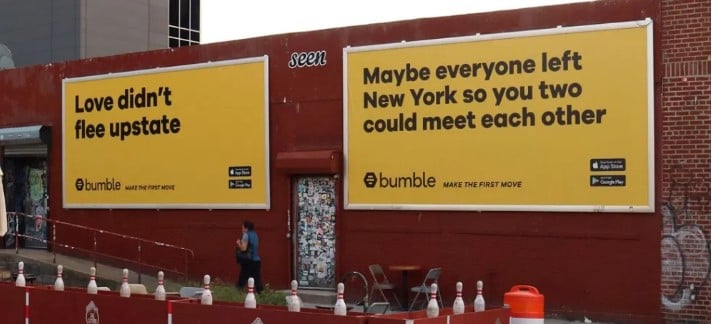 Bumble uses the bright color yellow to represent their brand, so these billboards were eye-catching and easily recognizable. This campaign was a great way to add some light to the weirdness happening in the world.
2. Twitter
Twitter decided to cover New York with perfect tweets about the year 2020.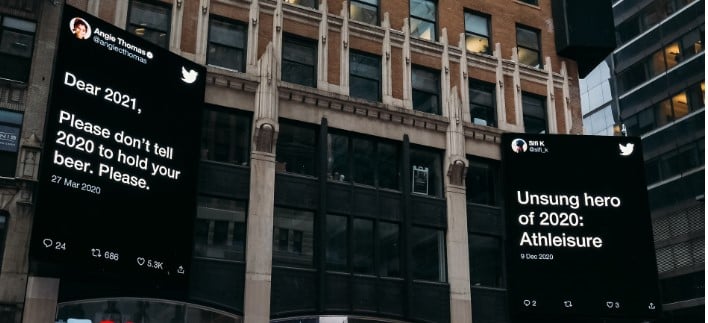 The billboards were part of Twitter's OOH advertising, and focused on highlighting tweets from the platform users, to keep the community connected during the global pandemic.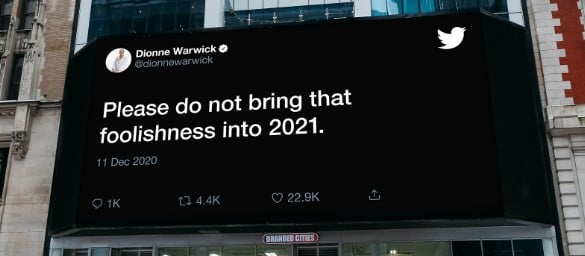 Through the use of billboards, Twitter got New Yorkers laughing despite the tough times during the pandemic, and the heated presidential elections.
How to Start Advertising on Billboards
Know your goals and plan for them
Research your audience and the potential market reach
Define the type of space and the location of your billboard advertisements
Design the Advertisement
Rent the space and Install the billboard
Measure billboard effectiveness
When it comes to billboard ad design, not everyone has the skills needed to come up with a powerful advert. Fortunately, You will find different tools for designing an effective billboard Ad. some examples include:
99designs
Logos, web, graphic design and more.
Businesses using 99designs:
23 successful businesses are using 99designs ➜
Gimp
GNU image manipulation program.
Businesses using Gimp:
28 successful businesses are using Gimp ➜
Contributors
Contributors to this article:
Pat Walls, Founder @ Starter Story
David Gitonga, Writer @ Starter Story
Want to start your own business?
Hey! 👋I'm Pat Walls, the founder of Starter Story.
We interview successful business owners and share the stories behind their business. By sharing these stories, we want to help you get started.
Interested in starting your own business? Join Starter Story Premium to get the greatest companion to starting and growing your business:
Connect + get advice from successful entrepreneurs
Step by step guides on how to start and grow
Exclusive and early access to the best case studies on the web
And much more!
PROMOTED
Did you know that brands using Klaviyo average a 95x ROI?
Email, SMS, and more — Klaviyo brings your marketing all together, fueling growth without burning through time and resources.
Deliver more relevant email and text messages — powered by your data. Klaviyo helps you turn one-time buyers into repeat customers with all the power of an enterprise solution and none of the complexity.
Join Brumate, Beardbrand, and the 265,000 other businesses using Klaviyo to grow their online sales.
Starter Story
Wanna see 52 business ideas you can start with less than $1,000?
Join our free weekly newsletter and get them right now.