Thank you Klaviyo for sponsoring Starter Story ❤️
Turn one-time buyers into repeat customers. Try the platform loved by 265,000 brands
On Developing A Cloud-Based POS Software For The Repair Industry
Start A Cell Phone & Computer Repair Shop Software
Hi, I'm Usman Butt, the founder and CEO of RepairDesk, a cloud-based POS and inventory management software for the repair industry. I focus on solving issues faced by businesses specializing in repairing all sorts of things. I do this by offering them a software solution that can automate workflow and ease inventory management.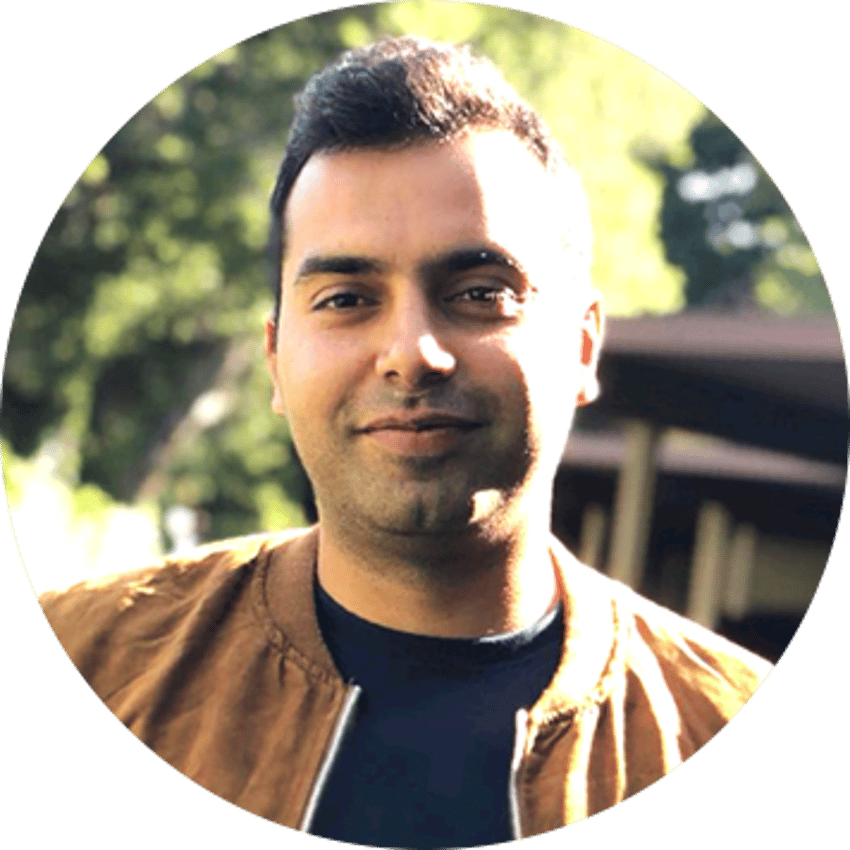 Since RepairDesk's launch in July 2015 from humble beginnings, our team has grown to 50 talented individuals, and we're now providing POS and inventory management solutions to thousands of repair stores that specialize in repairing cell phones, computers, and wireless gadgets. Our long-term plan revolves around evolving our product as a cloud-based POS software that offers dependable solutions to all business categories in the repair industry.
What's your backstory and how did you get into entrepreneurship?
I began my entrepreneurial journey when I was fresh out of college and helping my brother at his cell phone repair store. While working there, I faced numerous issues related to managing workflow and inventory. Repair jobs were assigned to workers verbally and customer records were never really kept. This ended up in customers facing delays when having their cell phones repaired, and our repair specialists forgetting issues related to the cellular device they were working on. It was complete chaos.
Thinking of starting a business and actually starting it are two different things, let alone worrying about sustaining a business after starting it.
Having an IT educational background, I quickly realized our store needed a POS and inventory management software just so we could breathe easy. Our ideal system would keep track of our customers, their devices and our cell phone repair specialists. Before developing a software solution for our store, I looked around to see how other repair shops in the market were managing their workflow and found out that they too were facing the same issues.
That's when I realized there was a prevalent problem in the market, and I knew how to solve it. I planned to consult renowned SaaS (software-as-a-service) experts around the globe, hire the best IT specialists in the market, and develop a cloud-based POS software so that no repair store would face the issues we did while running our cell phone repair shop. The main issues that I intended to address through the cloud software solution were POS, Repair Ticket Management, Inventory Management, Customer and Invoicing, Employee Management, Marketing, Field of Service Management, Reports and Multi-Store Management.
Planning was easy but executing turned out to be an entirely different story. While there was no lack of talent, there were financial problems as well as communication barriers that we needed to overcome. After consulting famous SaaS experts, I carefully planned my project and then worked with the best IT professionals in my area to develop a beta version of RepairDesk which was released worldwide. Within two months, we had more than 100 repair stores using our cloud-based POS software for cell phone repair shops.
Improving the software depended on feedback and troubleshooting client issues but unfortunately, most of our customers were in different time zones and we had to provide them with remote services. Everything depended on having a good internet connection, which was a rare commodity in Lahore, Pakistan back then. I remember there were times when I had to stand outside in the streets at 2 AM to get better internet reception so I could offer remote assistance to our customers in the USA. I had to burn the midnight oil, sacrifice my sleep hours and neglect my social life to make RepairDesk a successful project. Suffice it to say, it took more than I could have imagined, and I was determined to give it my all.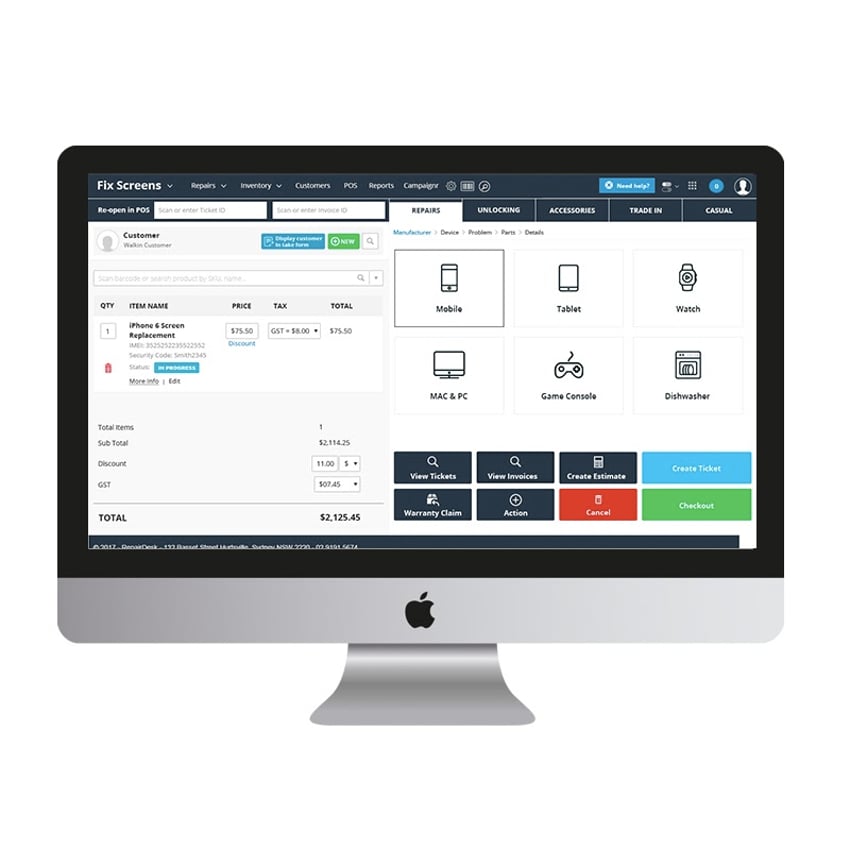 I had this dream of helping people around the globe and highlighting the fact that when it comes to technology and innovation, we Pakistanis don't fade in comparison to other technologically advanced countries. This goal kept me going through everything and today, RepairDesk rubs shoulders with some of the leading cloud-based POS software for cell phone & computer repair shops around the world. When I look back and remember all the hardships I had to face back then, I find that I have absolutely no regrets. I would gladly do it all over again if I get another chance to develop a similar software solution that can help millions worldwide.
How are you doing today and what does the future look like?
Today, RepairDesk has evolved into a user-friendly cloud-based POS software that has completely automated the workflow of mobile, computer and wireless gadget repair stores. We have numerous integrations with prominent companies that offer business solutions related to payments, accounting, marketing, SMS reminders, unlocking devices, inventory management, and scheduling. These companies include MobileSentrix, ReVamp Wholesale, Injured Gadgets, PhonePartsUSA, Mobile HQ, Square, Payment Sense, TSYS, PrintNode, Xero, and SMS Global, to name a few.
Thanks to taking the right steps at the right time, we are now a successful software company that experiences increased profits every year. We have shifted to a new Silicon Valley-style office and always have an eye out for emerging talent in the Pakistan IT industry.
RepairDesk offers the best customer service of our competitors, and we focus on providing timely solutions to issues that our customers face. Because of this, our Facebook feedback and customer perception have improved drastically. We are now working on developing cross-platform POS solutions for all kinds of repair businesses, and when analyzing our team's morale & our recent breakthroughs, I see a bright future for RepairDesk.
Through starting the business, have you learned anything particularly helpful or advantageous?
In hindsight, I see that there weren't many mistakes that we made in our journey. I think it's because we always had plans in place and we never shied away from seeking advice from IT experts before executing our plans.
One of the good decisions that I made back then was accepting the $40,000 investment of Anant Handa, CEO, and Founder of ReVamp Wholesale. The funding helped us fuel the initial acquisition of good IT and Sales talents, which led to the formation of a dedicated RepairDesk team that continues to surprise me even today.
The timing of our product launch was perfect because, at that time, many repair stores were using multiple software to assist them in managing workflow and inventory. We managed to offer them an all-in-one solution that was really well-liked everywhere we took it.
Today, we are working on developing affordable and cost-effective POS software for small repair businesses, helping them to not only manage their tasks but to grow and expand way beyond what they initially started with. I believe that if I have something good that can help businesses prosper, I should make it accessible to everyone.
What platform/tools do you use for your business?
Quality tools always help you when you need to take a breather and get creative with your business solutions. From what I've found, tools that help you save time by automating tasks are the best. Also if you want to improve your product, you need to focus on customer feedback like it's the absolute most important thing in your life.
In this regard, Intercom's Live Chat is one of my favorite tools. It's mobile-based and allows me to reach out to customers through campaigns and respond to their queries from anywhere and at any time. Another tool that I particularly like is ProfitWell; it allows me to keep track of my SaaS business by observing MRR, ARR, churn rate and subscription growth.
What have been the most influential books, podcasts, or other resources?
Although reading is a very good habit, I find very little time in my schedule to dedicate to it. One of the books that I enjoyed was The Lean Startup by Eric Ries. If you are a startup looking to rub shoulders with the big guys, I'd highly recommend reading it.
I like listening to podcasts mostly because it's something you can do on your way to work. One of the podcasts that I particularly enjoyed was the Masters of Scale by LinkedIn co-founder Reid Hoffman. In each episode, Hoffman highlights how businesses grow from zero to a gazillion and tests his theories with legendary leaders.
Advice for other entrepreneurs who want to get started or are just starting out?
Thinking of starting a business and actually starting it are two different things, let alone worrying about sustaining a business after starting it. You need to have a proper plan in place, along with the relevant skills and adequate funding. Most startups with excellent business ideas fail because they either don't have the right skill set or aren't financially strong enough to keep going.
Also, when starting a new business, you should always think about how your product or service is going to help make people's lives easier. There should be proper research behind it. Don't go around making up your own problems and creating solutions for it; find solutions for existing problems around you and work at fixing them. Hire experienced people in your team and work with them daily to develop a product that the market needs and the world will love you for it!
Where can we go to learn more?
-
Usman Butt, Founder of RepairDesk INC
Want to start your own business?
Hey! 👋I'm Pat Walls, the founder of Starter Story.
We interview successful business owners and share the stories behind their business. By sharing these stories, we want to help you get started.
Interested in starting your own business? Join Starter Story Premium to get the greatest companion to starting and growing your business:
Connect + get advice from successful entrepreneurs
Step by step guides on how to start and grow
Exclusive and early access to the best case studies on the web
And much more!
PROMOTED
Did you know that brands using Klaviyo average a 95x ROI?
Email, SMS, and more — Klaviyo brings your marketing all together, fueling growth without burning through time and resources.
Deliver more relevant email and text messages — powered by your data. Klaviyo helps you turn one-time buyers into repeat customers with all the power of an enterprise solution and none of the complexity.
Join Brumate, Beardbrand, and the 265,000 other businesses using Klaviyo to grow their online sales.
Starter Story
Wanna see 52 business ideas you can start with less than $1,000?
Join our free weekly newsletter and get them right now.