How I Make A Living Teaching People How To Run Virtual Summits
How I Make A Living Teaching People How To Run Virtual Summits
Hi friends! I see myself as the Yoda of virtual summits - I believe in the Force of hosting virtual summits to grow your email list and build scalable revenue streams. I run Virtual Summit Mastery, an online program that taught over 800+ people how to run virtual events and helped them earn millions of dollars in collective revenue.
Rather than me taking the center stage, I enjoy seeing my course members succeed and let them make their learnings to fully understand why virtual summits are a fantastic marketing instrument to build their brand, audience, and revenue sustainably.
I have an online course and community, have written an Amazon bestseller in 9 categories, and speak regularly at conferences, webinars, and podcasts to help info product creators and digital marketers build bigger audiences and scale their revenue.
When I first started my business, I was a WordPress freelancer and hit a growth plateau pretty fast. The first years from 2013-2015 were pretty rough, the usual roller coaster of having great months followed by having bad months.
After hosting my first virtual summit and hitting five figures in revenue from it, I got hooked on that business model. Since then, I've reached well over 200,000 attendees with my summits, brought in multiple six-figures in brand deals and revenue, and built a lifestyle that supports my family and gives me the freedom to be with them whenever I want.
Freedom matters most to me - that's why I love virtual summits. You can organize them from anywhere with an Internet connection - as long as it's quiet enough to record interviews with the summit speakers.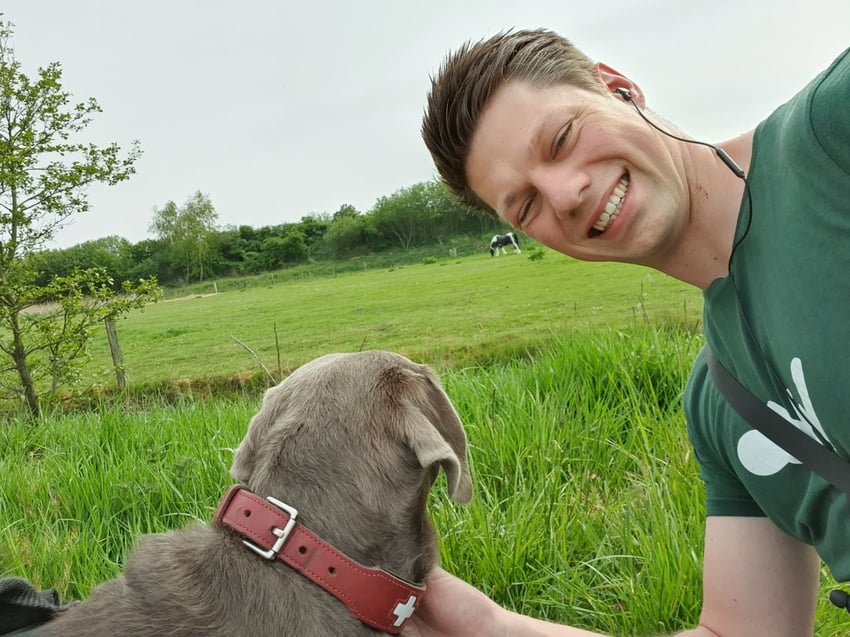 What's your backstory and how did you come up with the idea?
I ran the first summit in 2015, the "WP Summit". The idea came from my friend Navid Moazzez, who ran his first event just a few months before mine and taught me his process. He saw raving success with his event and since I was hitting a glass ceiling and was spinning my wheels to grow my freelance business, I was intrigued to give it a try.
Being sick and tired of just barely making ends meet, I interviewed 27 WordPress and marketing experts and launched my first virtual summit in May 2015. Even years later, I am still working with some of the sponsoring companies and am in touch with some of the speakers who I interviewed.
I understood pretty fast that it's no rocket science to run a virtual summit - and that it could yield to big growth. I earned five figures from my first event, grew my email list from 600 to 3600 subscribers, and could triple my freelance rates because I had more clients than I could handle.
Below is a screenshot of the landing page of my first virtual summit:
All it took was me interviewing established experts in the industry and then making it easy for them to share their summit sessions with their audience. Through the Law of Familiarity, their authority rubbed off on me - which is how summits still turn any host into a thought leader.
I always knew that trading hours for dollars wasn't sustainable in the long run and that I wanted to run an online business that would earn money from multiple sources. Virtual summits helped me build that exact lifestyle.
After making my first sale for a premium ticket, I was hooked and haven't looked back. I took a screenshot of the PayPal notification: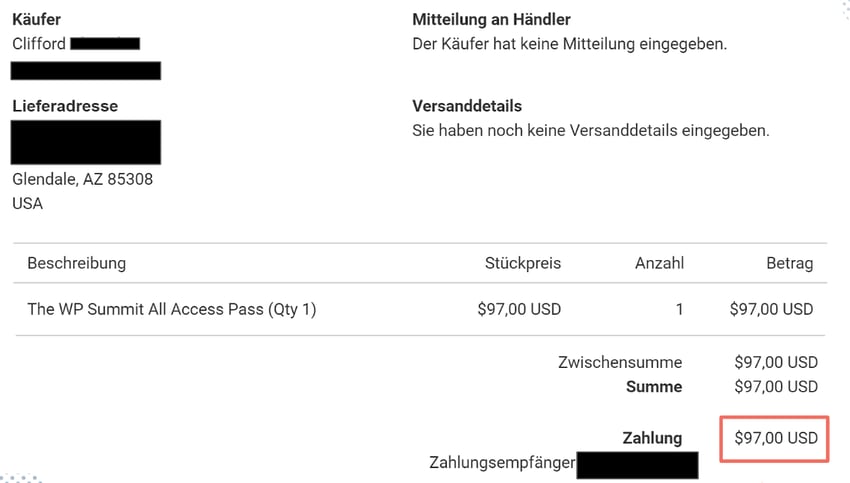 Take us through the process of designing, prototyping, and manufacturing your first product.
After I ran my first virtual summit in 2015, I got 10-20 messages a week from content marketers, solopreneurs, and course creators wanting to learn more about virtual summits and how I used mine to double my freelance income afterward.
I kept referring them to my friend Navid who built out Virtual Summit Mastery at the time and grew it into a multi-six-figure online course teaching hundreds of coaches and online entrepreneurs how to run virtual summits with thousands or tens of thousands of attendees.
For years, I was involved in the community and learning more about summits while growing a six-figure freelance business in the WordPress space. In 2019 and 2020, I ran the WP Agency Summit to further build out my expertise and grow my business - amongst others working with these companies: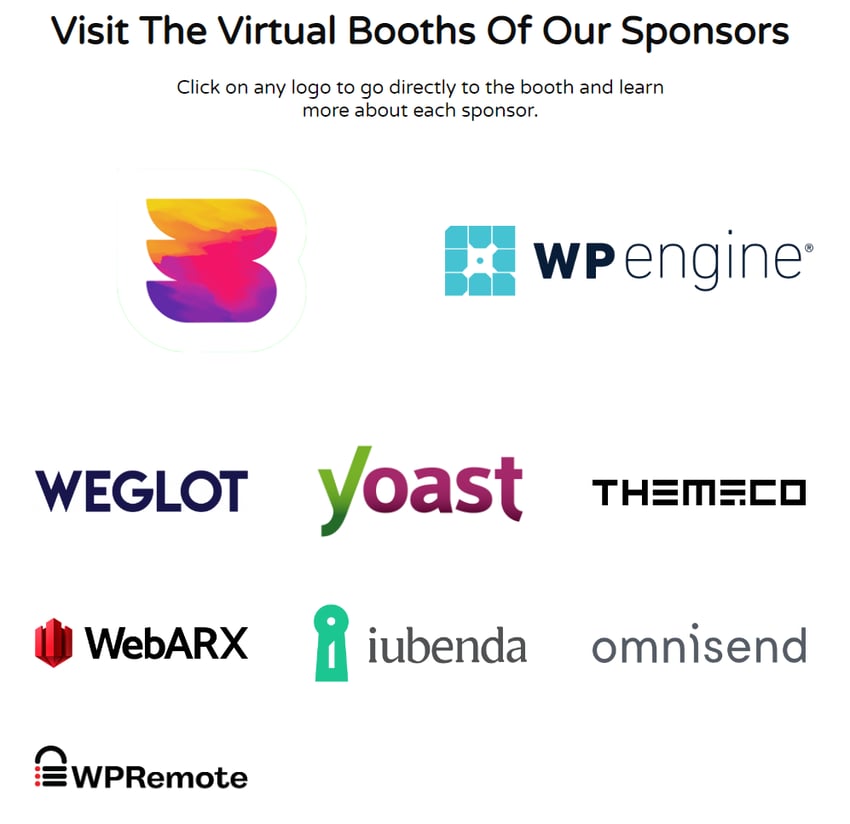 These events helped me to refine the processes of working with high-profile speakers and sponsors - and delivering a better experience for the attendees of summits. Hence, the retention of people who signed up for the summit and then stayed on my email list post-event shot through the roof.
In 2020, I took over Virtual Summit Mastery from Navid and have since expanded on the course, ran multiple virtual summits, and relaunched the free-to-attend List Building School in 2022 to create a free resource for building profitable email lists.
Describe the process of launching the business.
Launching a sales campaign for the Virtual Summit Mastery course always involves running a virtual summit to build up an engaged audience.
The summit is called List Building School and is running for the third time in 2022 - bringing together attendees who want to build and monetize their email list successfully and ethically.
During the summit, I am giving a presentation on the process of hosting virtual summits that build your list and create three different revenue streams. I use that presentation to teach the attendees how they can leverage the F.O.R.C.E. of virtual summits, a process I came up with that is partially based on my love for Star Wars and summarizes the five most important aspects of summits.
On the last day of the summit, I am pitching my course and enrolling people into the full program if they are interested in becoming a summit host themselves.
When push came to shove a few years ago, I had to get into cold pitches and learn sales. Within three months, I sold $60k worth of projects and sponsorships. I felt invincible.
The funding for the summits usually comes from selling sponsorships, which gives me the runway to spend 2-3 months on each event. I like working with sponsors because these business relationships can last for years. One of my most successful partnerships is going on for seven years now and has itself paid me close to 100,000 dollars.
A second income stream of the List Building School summit is selling the Premium Pass which gives access to a membership area with session recordings, bonus training, email automation templates, and more.
I already eluded to pitching the course on the final day of List Building School, which would be the third income stream from that event. It's usually the biggest, followed by sponsorships in second place.
When the summit is over, I'm running affiliate marketing campaigns and keep promoting the products of speakers and sponsors to the audience. I already know which products are most relevant to the attendees based on which sessions got the most live participation during the summit. And I can use those affiliate campaigns to foster better relationships with the speakers and sponsors, as they are win-win scenarios when they go well.
Since launch, what has worked to attract and retain customers?
The best way for me to retain customers is email marketing - it by far outperforms my efforts on social media, SEO, or even paid traffic. The podcast would be my second favorite way to retain customers but I haven't fully focused on that yet so I can't speak much about it.
My weekly email routine is to send at least three email newsletters to the most engaged subscribers and one email to all subscribers. Following advice from Adrian Savage, a speaker at List Building School, I am removing subscribers from my list who haven't opened an email in 90 days - as those inactive subscribers are hurting the deliverability of my newsletter and causing my email to go to the spam folder more likely.
After somebody didn't open an email from me for 30 days, they go into a re-engagement campaign to ask if they're still interested or if they'd prefer to not hear from me again.
This keeps my list active and open rates at close to or over 40%. I'd rather have fewer subscribers who read my emails than have more subscribers who couldn't care less about my emails.
I write my email newsletters as if I was writing to a personal friend. No extensive formatting, no more than three links, no sales call-to-actions, or "get this free now" slang that marketers often use. Subscribers often compliment me for my natural writing style, which is the best validation for me (next to the revenue I earn of course).
How are you doing today and what does the future look like?
My short-term goal is to double my email list using the List Building School summit, increase the open rates on average to over 50%, and grow a residual revenue of USD 5000 from the evergreen version of List Building School.
That's why my full focus is on delivering the best experience for speakers, sponsors, and attendees possible. I am working on processes to keep my own email marketing game on top and stay consistent with podcasting as well for a second content channel.
Since my sales for the course mainly come from live summits, I will continue to run live launches using some form of webinar-based campaigns and most definitely I will explore the Podcast Sales FunnelTM taught by Anna Parker-Nables at List Building School.
In the long run, I am growing Virtual Summit Mastery into a seven-figure company by hosting multiple virtual summits per year, partnering with the biggest companies in the digital marketing space, and expanding on the existing digital products I have. A paid community for digital marketers and virtual summit hosts is super exciting for me right now but I have not fully evaluated if that's the best way to spend my time.
Besides running my summit, I am also in advisory roles for a few virtual events where I have set up revenue-share agreements. If things go as planned, those will bring in five figures in monthly recurring revenue by the end of 2022, which will put my family in a strong position to weather the economic downturn we're facing.
Through starting the business, have you learned anything particularly helpful or advantageous?
The biggest lesson I've learned from being in business since 2013 is that you should only focus on things you can control and build relationships with as many people as you can. Do not let outside influences distract you from the work you have to do - no matter how uncomfortable the challenge at hand is.
Connect with people who can help you by introducing you to the right service providers, promoting you to their audience to drive sales, or advising on the next steps you should consider taking because they've got real-world experience.
If possible, never leave burned earth with somebody you've worked with - always work hard to keep a good relationship because you never know if or when your paths will cross again. In nine years, I only had two professional relationships turn out so bad that all sides agree to never work together again.
My father raised me with the saying "relationships only hurt those who don't have them". It took me decades to understand the power of this statement and now I'm spreading the word about it because of how positive its impact was on my life.
Be open to making mistakes and be confident in your ability to figure things out if you give your all.
What platform/tools do you use for your business?
I host my virtual summits on a custom-built WordPress platform, which I make available to all Virtual Summit Mastery students too. It's the best way for me to run events because it is flexible and easy to manage if you understand the process of running summits. They're hosted on Cloudways, which is my web host since 2015. Not once did I have downtime or a security breach, their servers are super stable and fast. I love them.
For internal information management and task management, my VAs and I use Notion. It's brilliant to track call notes, stay on top of project progress, and store any type of information you throw at it.
In my content marketing processes, Jasper.ai and ConvertKit play big roles. Jasper is a brilliant AI-based writing aid to overcome writer's block, write email subject lines, and create a blog and email content super fast. ConvertKit is my email marketing platform of choice, I have sent way over 440,000 emails through it in the past 12 months alone.
While it lacks some of the advanced features that (for example) ActiveCampaign has, it's easy to use and their team was super helpful in moving my list and automation over to their platform. I'm loyal to platforms with great human support.
What have been the most influential books, podcasts, or other resources?
How To Think Like A Roman Emperor by Donald J. Robertson is my all-time favorite book because it helps you develop a resilient mindset and cope with all sorts of inside and outside pressure. It's a must-read for business owners in my eyes. We operate in high-stress situations every single day and we can't afford to not be mentally healthy.
Another great book I re-read every year would be Built To Sell by John Warrilow. It's a story about a fictive agency owner who's restructuring the business to sell it for a few million. The book is packed with actionable advice on improving business performance and removing yourself from the day-to-day work of running a business.
Advice for other entrepreneurs who want to get started or are just starting out?
I spent way too much time relying on referral marketing to get new projects instead of actively pitching my services, my sponsorship packages, or selling my course. I was afraid of selling anything because I wasn't taught how to sell.
Yet, when push came to shove a few years ago, I had to get into cold pitches and learn sales. Within three months, I sold $60k worth of projects and sponsorships. I felt invincible.
Little did I know that my business would break under the workload and that I wasn't ready to scale to the level I needed to be. What followed was the toughest period of my life and it took me a full year to redeem the negative impact.
Selling is easy if you believe in your product and genuinely care about helping people with your business. But keep in mind that you have to deliver on your promises. That sounds so obvious but way too many entrepreneurs chase the easy money and deliver mediocre results or live a lifestyle they hate.
Balance is critical - I'd rather not take a project and accept a cut in revenue than spend a few weeks hating my life because the work was too much. It's ok to not want to scale at all costs.
Where can we go to learn more?
If you have any questions or comments, drop a comment below!
-
Navid Moazzez, Owner of Virtual Summit Mastery
Want to start your own business?
Hey! 👋I'm Pat Walls, the founder of Starter Story.
We interview successful business owners and share the stories behind their business. By sharing these stories, we want to help you get started.
Interested in starting your own business? Join Starter Story Premium to get the greatest companion to starting and growing your business:
Connect + get advice from successful entrepreneurs
Step by step guides on how to start and grow
Exclusive and early access to the best case studies on the web
And much more!