How We Started A Comprehensive Student Information System [Serving 2K+ Schools]
Start A Remote Grading Service Business
At Gradelink, we help schools save time, improve enrollment, and fulfill their missions. Our primary product is a comprehensive student information system (SIS) along with online enrollment and financial tools. We also offer website design and hosting for schools. Our customers are mostly private schools in the U.S. and around the world.
Schools use Gradelink SIS for their administrative tasks including enrollment, attendance, lesson planning, grades, communication, reports, and more.
By focusing on addressing our customers' needs and providing excellent support, we've experienced steady growth year after year to where we now serve around 2,000 schools. What's key for us is listening to our customers and understanding their needs. The payoff has been very rewarding; not only is the company growing, but the reviews we get on sites like Capterra and G2 have also been overwhelmingly positive.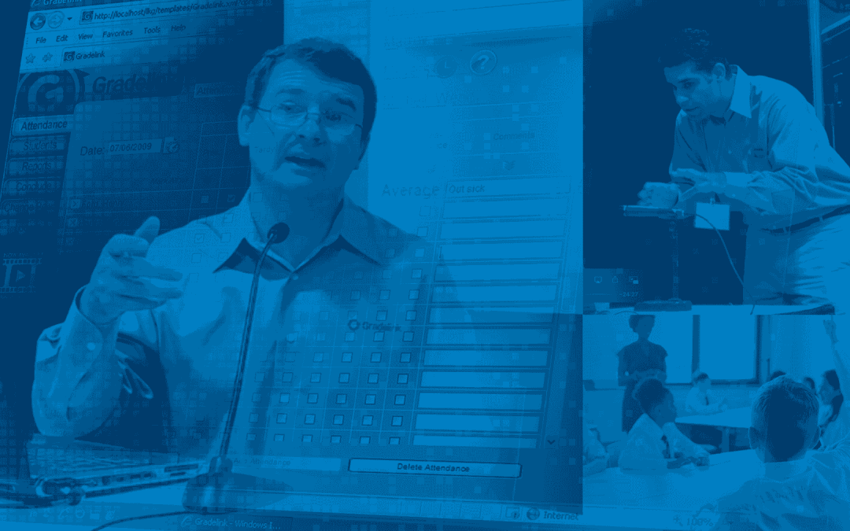 What's your backstory and how did you come up with the idea?
In 2001, I started what would become Gradelink as a project to study web-based database apps, a hot new technology at the time. Back then, the idea of using a browser-based application was new because people were used to using software installed on their computers almost exclusively. In fact, Gradelink was probably one of the first internet-based SISs.
A chance encounter with a college friend of mine who was running a K-8 Lutheran school gave me the chance to demonstrate my project. He volunteered to beta test the new system and it became an immediate success with his school families and teachers because they loved being able to get more done in less time and being able to communicate with each other more easily.
My first paying client was another Lutheran school that only had a dial-up modem on one computer in their office. They were willing to try it because their teachers had modems at home. After a three-month trial, the principal was incredibly positive about his experience with the software. He said it was so popular he would have an uproar on his hands if he canceled it. The parents and teachers loved Gradelink and how much it improved communication. I was blown away by their response and it was at this moment that I sincerely thought Gradelink had the potential to take off and genuinely help schools.
Things were lean at the beginning. To keep costs down, we worked out of my townhome for the first few years. As the business grew and more staff came on board, it got a bit crowded. At one point, we even had to resort to setting up the printer in the bathroom. Needless to say, it was nice when revenue increased enough to support dedicated office space.
Take us through the process of designing, prototyping, and manufacturing your first product.
The key to our success has always been to listen to what our clients have to say. Their feedback is vital to our ongoing product development. Once we understand what the needs are, we determine which ones to address first.
Without proper customer support, you curtail your growth and limit your potential.
For major features or upgrades, we'll work with schools that are willing to help us beta test before introducing it to everyone.
Describe the process of launching the business.
During the early years, I took on a few full-time positions as a software developer and a database developer while still developing, selling, and supporting Gradelink on the side.
In 2003 I was laid off from my day job, yet Gradelink only had two or three paying schools, which didn't provide enough income to live on. I figured if I could get ten more schools to sign up, the revenue would match my unemployment check. That money, along with my wife's income, would be just enough to make ends meet. Through hard work and determination, I was able to get those schools by the end of summer, which allowed me to focus solely on Gradelink from then on.
The growth was exponential; from 2004 to 2009, the number of schools was doubling each year. By the time he reached 70 to 80 schools, it was getting too much to do alone. That's when I brought on Kirk Wurffell and later Adam Barisoff as partners. In 2008, my wife also joined the team. Together, we began planting roots in Southern California, visiting each new school in person to demonstrate Gradelink and train teachers and administrators. With every interaction, we found more ways to help schools streamline their operations by adding new features and functionality to the system. Since then, the staff has continued to grow to include additional developers, customer support, sales, and other positions.
Since launch, what has worked to attract and retain customers?
We've always made taking care of our customers a top priority. While many of our competitors charge extra for support, we offer free unlimited support via phone, email, and online.
That being said, each school's needs are unique and those needs change over time, so we are constantly working to stay competitive. One challenge is keeping existing clients informed of all the features available to them. We've lost clients who switched to a competitor because they didn't realize we have what they wanted.
Consumers increasingly rely on reviews when making buying decisions so we've benefited greatly from the wealth of positive reviews we've received from our customers. We use them throughout our marketing efforts to demonstrate how happy our customers are with our services.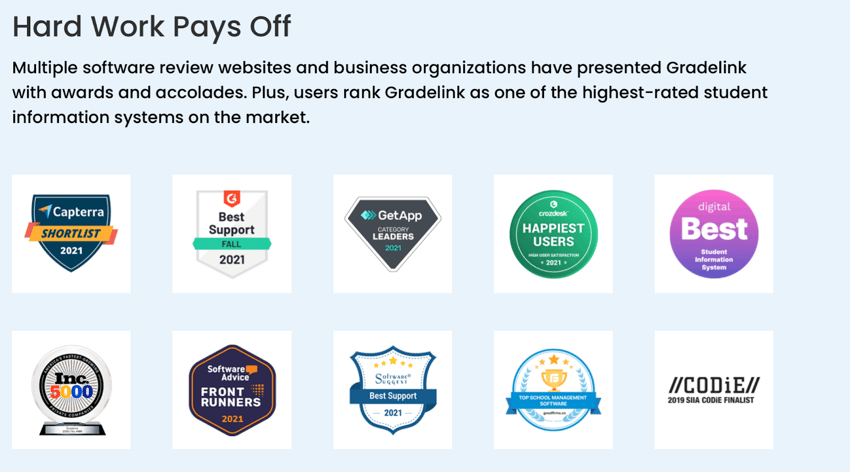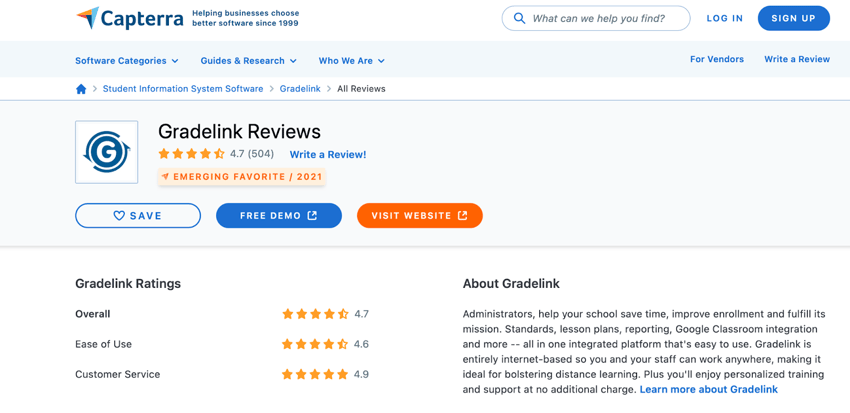 How are you doing today and what does the future look like?
By communicating with our schools daily, we have a better understanding of their needs and use their feedback to prioritize updates and additions. Schools are looking for ways to run as efficiently as possible and increase their enrollment. We strive to do all we can to help them pursue these goals by providing tools that help them get more done in less time and save money by consolidating disparate systems into a single, comprehensive system that's easy to use.
One of the newest products we've released is a school lunch ordering system that not only makes it easy for parents to order and pay for their children's lunches, it's a time-saver for schools because teachers no longer have to take orders manually and it generates a report of all orders.
Our development team is always busy working on other improvements, updates, and new features that will be coming out in the future as well, so we see lots of room for growth going forward.
Through starting the business, have you learned anything particularly helpful or advantageous?
First, of course, you need to have a product or service that fills a need people have—and that product must be of high quality. But just as important, you have to stand behind it and take care of your customers. Without proper customer support, you curtail your growth and limit your potential.
You'll also need perseverance, which we've all heard a thousand times before. But it's true. If I thought it was going to be too difficult to leap those first 10 schools, Gradelink would have died before it ever had a chance to grow. I chose to tough it out and here we are today, serving 2,000 schools and 400,000 users.
What have been the most influential books, podcasts, or other resources?
We found Building a Story Brand by Donald Miller to be especially helpful.
Advice for other entrepreneurs who want to get started or are just starting out?
You will often find success when you help others succeed. There is great freedom when you develop a win-win mindset which may seem counterintuitive to a culture that often sees the world as one giant competition.
Where can we go to learn more?
If you have any questions or comments, drop a comment below!
Want to start your own business?
Hey! 👋I'm Pat Walls, the founder of Starter Story.
We interview successful business owners and share the stories behind their business. By sharing these stories, we want to help you get started.
Interested in starting your own business? Join Starter Story Premium to get the greatest companion to starting and growing your business:
Connect + get advice from successful entrepreneurs
Step by step guides on how to start and grow
Exclusive and early access to the best case studies on the web
And much more!