Thank you Klaviyo for sponsoring Starter Story ❤️
Turn one-time buyers into repeat customers. Try the platform loved by 265,000 brands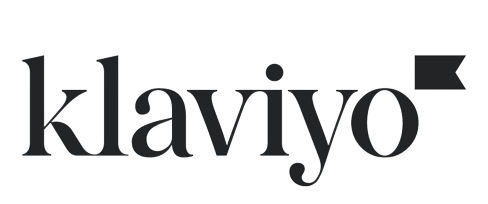 On Starting An AI-Generated Marketing Business
Start An Automated Copywriter Tool
Hello! I'm Anna — lovely to meet you. I'm the co-founder and CTO of Copysmith, a startup enabling users to drive growth through powerful and easily distributable artificial intelligence copy.
We enable users to generate more than forty different kinds of marketing content, ranging from google ads to landing pages to blog posts. Users can input minimal amounts of information (such as an audience, some keywords, and a product description) and receive generations of unique copies. We primarily serve eCommerce stores, creative agencies, freelancers, and enterprise marketing teams, who find our project and campaign-based interface particularly useful for content management. In essence: create all of the content you need to make your brand or campaign a success — a process that typically can take weeks, in just under an hour of your time.
In October 2020, we very successfully launched on Product Hunt, where we acquired our first 3000 users! Since then, we've expanded our team to bring on some truly exceptional people, and recently raised $10,000,000 in funding to flesh out the team and to accelerate our growth.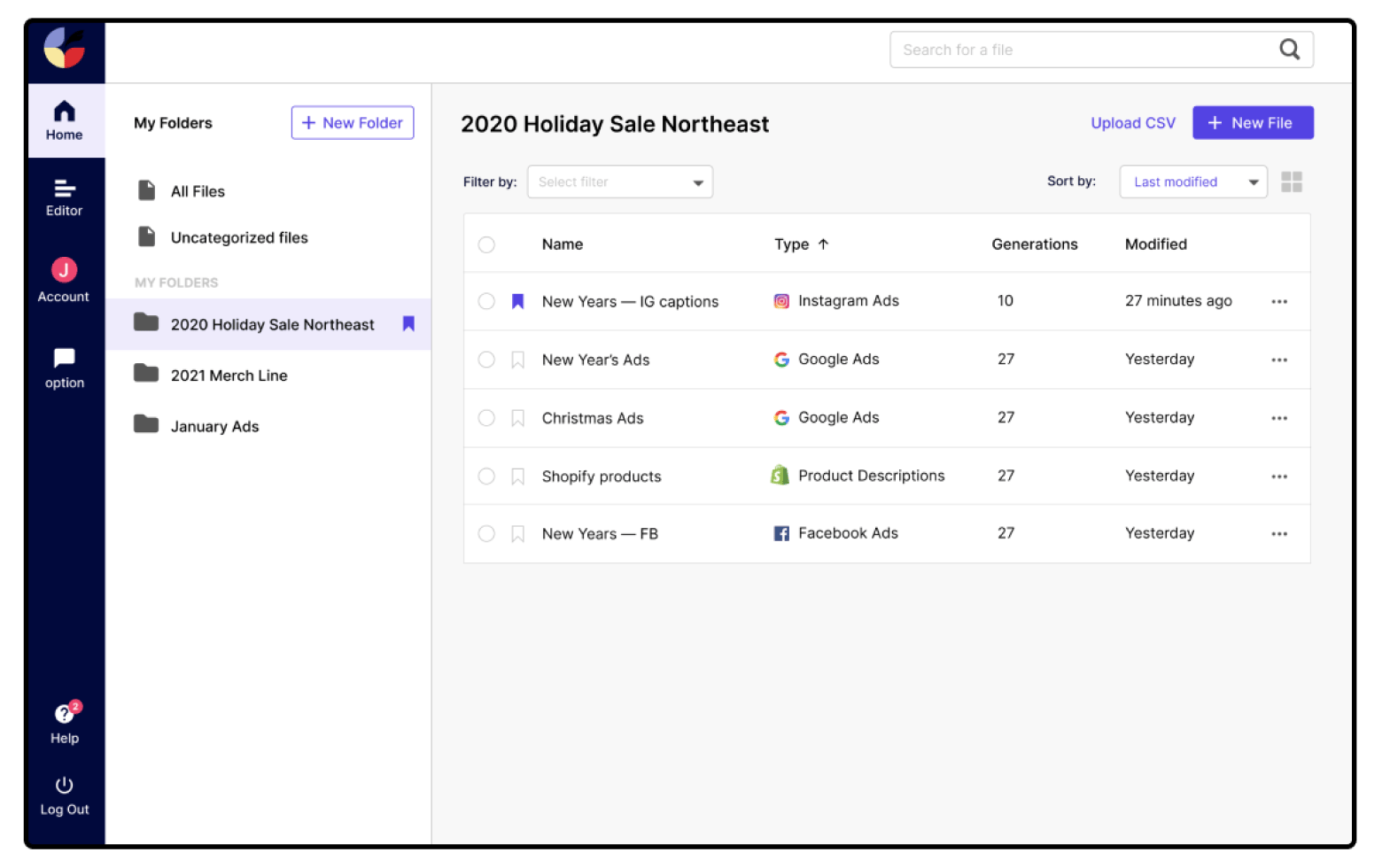 What's your backstory and how did you get into entrepreneurship?
Most of my early passions were in the arts: I did theatre acting for the better part of a decade, violin, opera, traditional Chinese dance. In my last year of high school, I audited a computer science course and promptly fell in love with it. We created dynamic computer games, and I loved watching my classmates explore the worlds I created! My focus quickly shifted to how I could use this newly discovered power in a way that could positively impact people — and it became clear that startups were optimal for driving change, with the massive amounts of capital available in the space.
I entered university intending to be an entrepreneur. The program I studied, Systems Design Engineering at the University of Waterloo, touched on product management, human-centered design, and programming — it was a fantastic foundation for startup building in that it made me aware of some of the skills I would need to build a product end to end. Throughout these academic terms, however, and especially as I worked part-time jobs and internships outside of school, it became clear that there was an itch I needed to scratch so to speak — I just couldn't stop creating small side hustles and fun coding projects! At one point, I juggled two internships, a full engineering course-load, and six extracurriculars at the same time. (I wouldn't recommend this, in hindsight, as it was a clear recipe for burnout. At the time, the adrenaline of constantly ideating and shipping kept me running on three or four hours of sleep a day.) I also briefly explored a climate technology startup in my first year of university but dropped it due to lacking a viable business model. Copysmith was a brush of luck! We came into the market just as the demand for AI content generation exploded and saw explosive growth upon launch, on a level I hadn't seen before with any of my previous projects.
I am lucky to be a young founder and to lack many of the social obligations that often come along in your late 20's / the early 30s. I don't have kids or strong community ties, which decided to drop out of college simply. Since December I have been working on Copysmith full time, and I am looking forward to seeing where the next few years take us!
Take us through your entrepreneurial journey. How did you go from day 1 to today?
If I were to write about my entrepreneurial journey, I would start with when I threw myself into programming. In my first year of university, I fell absolutely in love with exploring what I could build with code; to name a few projects, I built a fully functioning ventilator for Montreal's General Hospital, a cybernetic plant, real-time chat applications, 3D rendering projects, and ship sensor communication systems. I found joy in creating products and watching others interact with them.
Two years ago, my sister Jasmine and I worked on a Shopify eCommerce store selling jewelry together. I led the marketing effort, and made many mistakes — we were inexperienced and didn't know how to sell. Although we consistently posted on social media and were able to get leads to our shopping carts, we failed to convert, and so we eventually closed that venture down. When GPT-3 — an artificial intelligence language model built by OpenAI that we use for the generation of copy — was released last June, I quickly received access by messaging OpenAI team members on Twitter. Initially, I treated it as another coding project and explored using it creatively by generating poetry, but we quickly realized how much time something like this would have saved us in our eCommerce store. Since then, we've set out to address our use case (creating product descriptions and social media descriptions), as well as extending the capabilities of Copysmith to be useful for broader marketing teams.
Before leading the engineering team at Copysmith, I spent most of my time working at startups in operations, design, and engineering roles. These startups, a few YC-backed, ranged in size from seven to four hundred, with wild variations in culture and funding. I saw some of the problems they faced as well as things they did well at each stage, which was useful as we scaled at Copysmith. Our team was young and experienced — my sister and I were both first-time founders and students, with a junior but incredibly bright team of developers. We've gone through a ton as a team, whether that be multiple product launches, onboarding new team members, or raising millions. I'm incredibly excited to show off some of our new features soon, and to empower our users in their creative processes!
How are you doing today and what does the future look like?
Our momentum is growing quickly, and we will be releasing many exciting new features over the next quarter! Just this week, we released our new team plan with collaboration features for medium to large teams, which enables marketing teams and others to share projects and files and to easily collaborate on a copy. We've heard great initial feedback on our Google ads and Shopify integrations, and we're just getting started.
Demonstrate to your team that you can maintain a work-life balance and that taking care of your health is crucial to the long-term success of the company.
We have been focusing on providing deep value to users and augmenting their capabilities in writing through a centralized platform rather than just becoming another tool in the vast toolset they already employ daily. Towards this end, we've expanded our team (and are currently hiring) to fill key roles that will help us build product users' needs. We received ten million USD in funding earlier this year, which will go a long way in helping us fulfill our vision, which is to enable our users to drive growth through powerful, and easily distributable AI copy.
Through starting the business, have you learned anything particularly helpful or advantageous?
It is crucial to build quickly and to launch quickly — particularly in a space that can easily become saturated. As you scale, it becomes increasingly important to focus on your core value proposition and differentiators. My team has been wonderful! Ever since we were founded just under a year ago, we've gone through so many changes together, whether that be rapid iteration and feature launching based on user feedback, pricing experimentation, raising millions in venture, and onboarding many team members at once.
Mistakes are also inevitable. The crucial bit is to be willing to make decisions that could be bad decisions (but also have a huge payoff), and to then execute on those decisions with conviction once thought has been put into them! For example, around March this year, we decided to allow the majority of our subscribed users to create unlimited amounts of content, compared to before where every time content was generated a 'credit' would be consumed from a limited pool of credits. This was to get rid of the 'psychological ouch' of creating content associated with feeling like you have limited resources. We spent a significant amount of time deliberating and ensuring the transition would be smooth, and once the decision was made, our marketing, success, and engineering teams quickly executed. It is still unclear if the payoff of this decision was significant, but being willing to execute quickly has allowed us to create and maintain momentum.
Finding a compatible co-founder is crucial for success. It's important not only to optimize for skill sets (ex. Which between you two does the sales, product development, management, and fundraising?) but to also search for one who can act as emotional support. Cofounding with my sister was wonderful! We spent months sitting across from each other at our kitchen table, iterating. In this sense, the pandemic was a blessing: it brought us together and enabled us to quickly discuss ideas with each other while avoiding the typical 'get-to-know-you' overhead.
What platform/tools do you use for your business?
I love using Loom for internal product demos, Notion for keeping our company wikipedia, Slack for threaded communications.
Notion is particularly awesome for building a centralized database of knowledge over time; we use it for anything from product documentation to sprint management.
What have been the most influential books, podcasts, or other resources?
Startup building is composed of two parts: the first is product building (launching, user interviews, iteration, establishing partnerships, etc.). The second is building up your team, and creating processes that in the medium term will allow you to grow rapidly.
The Great CEO Within was especially useful for this! We started with a team of two or three developers — there was very little overhead, and so my time was divided up into approximately 80% coding and 20% management work. Half a year in, this percentage flipped on its head, and I found myself scrambling to experiment with and implement team processes that would allow us to run smoothly, and above all quickly, without wearing down the team's emotional state in the process. This book is chock-full of actionable advice, and I would highly recommend it to anybody thinking about management!
Advice for other entrepreneurs who want to get started or are just starting out?
Be willing to fail. The road to product-market fit (and even after) is a bumpy one, and to get past those bumps you have to lean into them!
An important piece of advice I received when just starting was to divide up decisions into two categories: those that are reversible (type 2), and those that are not (type 1). Type one decisions typically deal with product changes that are made by the CEO or another top-level executive that require careful deliberation and execution. The key is to balance the amount of type 1 versus type 2 decisions you make, especially as your company begins to scale -- it is important to get buy-in and careful thought for most decisions, but this comes at a cost to speed that can be detrimental in more saturated marketplaces.
Find what gives you energy. For many, adrenaline and discovery is the primary driver in the beginning — and if growth slows down, or if teams become bulkier, this initial burst of energy can dwindle out. It's important to dial in on what you care about (for example if it chatting to users? Is it building teams? Is it the quick iteration of your product based on feedback?) to keep the momentum going. On a similar note, ensure that you take care of yourself and find hobbies that keep you moving. Your team looks to you as an example: if you cannot take care of yourself, how can you take care of your team? Demonstrate to your team that you can maintain a work-life balance and that taking care of your health is crucial to the long-term success of the company.
Are you looking to hire for certain positions right now?
We're currently recruiting all-stars for pivotal positions. They include a Growth Lead role, a Demand Generation Lead role, a Lead Product Designer role, as well as two Full Stack Engineer openings. We're still a small team, so everyone gets to work on impactful problems and wear many hats. You will play a crucial role in designing a product used by customers, as well as ensuring usability and delight. You'll work together with engineers and growth to iterate on the project, and will be a crucial part of making a typically boring, frustrating experience magical.
All roles are full-time and remote, with an extensive benefits package.
Where can we go to learn more?
-
Anna, Founder of Copysmith
Discover the best strategies of successful business owners
Join our newsletter and receive our handcrafted recap with the best insights shared by founders in Starter Story each week.
Useful, convenient, and free:
PROMOTED
Did you know that brands using Klaviyo average a 95x ROI?
Email, SMS, and more — Klaviyo brings your marketing all together, fueling growth without burning through time and resources.
Deliver more relevant email and text messages — powered by your data. Klaviyo helps you turn one-time buyers into repeat customers with all the power of an enterprise solution and none of the complexity.
Join Brumate, Beardbrand, and the 265,000 other businesses using Klaviyo to grow their online sales.
Starter Story
Wanna see 52 business ideas you can start with less than $1,000?
Join our free weekly newsletter and get them right now.