Thank you Klaviyo for sponsoring Starter Story ❤️
Turn one-time buyers into repeat customers. Try the platform loved by 265,000 brands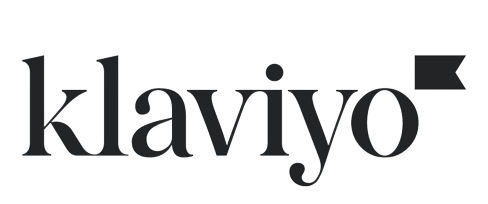 On Building A Digital Music Distribution Service [With Over 90K Artists]
Start A White Label Accounting Business
I'm Rich Billis, the CTO of Create Music Group and the founder of Label Engine. Label Engine is a distributor, it helps labels send music to stores, including Spotify, iTunes, Youtube, etc. We also provide a suite of tools that assist them in their day-to-day operations including accounting, promotion, and label management. I'm also responsible for a lot of the tools we provide Create Music Group artists, such as the Create Music Group Client Portal and various other tech projects. Different record labels use Label Engine, ranging from bedroom producers to large, internationally-based record labels.
About Label Engine:
Over 1,500 labels and a total of over 90,000 artists use Label Engine to distribute music. Top Label Engine clients include well-known electronic music labels such as Insomniac Music Group (Insomniac Records, HARD Recs, Bassrush, Gud Vibrations, etc), Disciple, Space Yacht, Black Tiger Sex Machine's Kannibalen Records, Kayzo's Welcome Records, Jauz's Bite This. Other notable artist-owned labels include Will Sparks' Teamwrk Records, FISHER's Catch & Release, Tom & Collin's Terms & Conditions, Wax Motif's Divided Souls, SLANDER's Heaven Sent, and the newest addition of Boombox Cartel's MONTA and Bear Grillz's Rude Service. Over 10 million tracks have been distributed and over 12 million promotions have been sent. Label Engine's accounting feature has processed over $250 million in royalties.
Label Engine was acquired by Create Music Group in 2015, and since then all of Create Music Group's artists are powered by Label Engine's distribution platform. Their artists include Jennifer Lopez, Marshmello, 6IX9INE, The Chainsmokers, Trippie Redd, Migos, etc. Label Engine's platform makes it possible for Create Music Group to manage and distribute music assets for their clients. Create Music Group has been featured in Variety, Complex, Billboard, Forbes, and mentioned Label Engine's help in their success. Wired Magazine named Label Engine "the software that's rewriting the rules for record labels".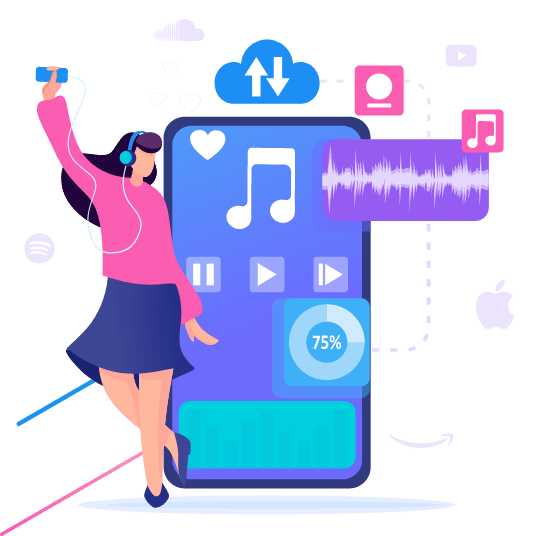 What's your backstory and how did you get into entrepreneurship?
I did a degree in computer science in Bristol. Out of university, I started working for a company called Chemical Records in Bristol. They were an online music store and I was working on their website. From there, I took a couple of years off and moved to Canada. I was DJing and started to produce some of my music as well. I became reasonably successful with my music, and eventually started my record label called Big Fish Recordings. Big Fish Recordings became moderately successful. There were a couple of things that I felt technology could assist with, given my background. The first was promotion. There were already existing services like FATdrop. It's a pretty simple service and I felt like I could do one myself, avoiding the cost. The other one was processing royalty statements. I used to get these huge excel spreadsheets from our distributor. You had to go line by line on these statements to figure out how much you owe your artists. So I wrote a system that could handle loads just by storing what you've done previously and applying that to the next time you receive the same royalty. So I produced that, I shared it with a few other label manager friends and they started using it. I started charging money for it and it picked up reasonably.
I found a business partner, Alex Munoz, who assisted with the customer service side. I continued to develop the website and the application, during spare time and in between gigs when I was at hotels, etc. Eventually, Alex came up with the idea to start tackling distribution, which we did, and that proved to be very successful. The big thing for it was that we had a very low rate which was 15%, compared to 25% (what a lot of other distributors were charging), but we also provided free use of all the accounting and promotion tools I had created. That seemed to do very well. We quickly acquired customers and grew quite quickly in the upcoming years. From there, we got purchased by Create Music Group, which was a client of ours for a year or so. That's when I took over as CTO of Create Music Group.
How are you doing today and what does the future look like?
We are seeing a 66% YoY growth in revenue. We have a fantastic team of incredibly skilled individuals assisting us with all the customer service, royalty processing, and distribution management. We recently just improved our process for onboarding labels, to simplify it. Coming up, we are focusing on redeveloping our infrastructure for accounting, for CMG as a whole, in addition to making significant improvements to our distribution pipelines and interfaces for all of our existing clients.
The short-term goal is to continue to refine our product. The long-term goal is that we want to be the best company for record labels to distribute their content; that is the long-term goal that we have.
Label Engine is a 20-million-dollar business, which is pretty awesome. We're going to start marketing it, which is something we have not done previously. So far we've relied on word of mouth. Now we're confident enough in our product that we're pushing it.
Through starting the business, have you learned anything particularly helpful or advantageous?
My methodology for most things I've done is that there's only so much planning you can do. As long as you have a general idea of where you're heading and what the requirements are, I prefer to just make a start and just go for it.
When you're solving solutions, your primary objective should be to get rid of that issue, and solve it at the core. Need to fully understand the requirement and do a deep dive at fundamentals.
And to always try to solve problems at the core, rather than solving problems just to keep the requestor happy. Trying to understand the fundamental issues of what's going on is incredibly important.
I've always had an extreme focus on fine details, really making sure every single individual thing is correct. It helps alleviate mistakes, errors, and future problems.
Good decisions you made (e.g. marketing, partnerships, etc):
The partnership with Create has been incredible. You need to have an understanding of your limits. Understand what you're good at and what you're not good at. I'm very good at creating a system, I'm not good at marketing or I'm not necessarily crazy with relationships. Being able to find people that can handle those things and can deliver where you're not able to, is the key thing. The relationship with Create is that they are in the industry, literally right in the center of the industry. They have all the connections, the plan, and the ambition, which is something I don't necessarily excel at. Making sure that everybody is doing what they're best at and what they enjoy is the key. There's no point in forcing yourself into doing something you're not good at or you don't enjoy, because you just will not do a good job at it.
What platform/tools do you use for your business?
AWS, GCP, Intercom, Slack, Google Suite.
What have been the most influential books, podcasts, or other resources?
The only one I've ever read is Anything You Want by Derek Sivers. He is the founder of CD baby. Alex Munoz gave me his book. I've not been a person that learns from books or anything like that, I've just learned by making mistakes.
Advice for other entrepreneurs who want to get started or are just starting out?
Understand what you're good at, and hand off what you're not good at to other people. It's sad to say, but when I started I devoted a huge amount of time to it and it overtook my life. I guess I traded the work-life balance for literally my life. I would say get a standing desk, for the sake of my back and my health. I would learn from my mistakes and make sure I have a work-life balance.
Are there mistakes you see other people make a lot?
I see people in positions that they don't belong in. You can just tell if someone is in the right position, they just love it. People need to love their job. If someone doesn't love their job, you can't force them into it and try to get them to improve. You need to identify it early, and either moves the person to a different position or hire someone different.
When you're solving solutions, your primary objective should be to get rid of that issue and solve it at the core. Need to fully understand the requirement and do a deep dive at fundamentals.
What's the most successful thing you think Label Engine has done?
I was fed up with labels receiving the money for my music, and not passing it on. One of the reasons that that happens, and continues to happen, is because accounting is difficult, boring, and time-consuming. So I felt very passionate about providing labels with these tools so they don't have an excuse for not paying out the artists. Because artists need to make a living, artists need to live their lives, and it's just not fair that some labels do not pay artists out. That's something that Label Engine has contributed to the music industry as a whole. It's helping labels to accurately pay out their artists and making sure things are done fairly.
Are you looking to hire for certain positions right now?
We have an office in Los Angeles and Vancouver. Our job listings are available here.
Where can we go to learn more?
-
Rich Billis, Founder of Label Engine
Want to start your own business?
Hey! 👋I'm Pat Walls, the founder of Starter Story.
We interview successful business owners and share the stories behind their business. By sharing these stories, we want to help you get started.
Interested in starting your own business? Join Starter Story Premium to get the greatest companion to starting and growing your business:
Connect + get advice from successful entrepreneurs
Step by step guides on how to start and grow
Exclusive and early access to the best case studies on the web
And much more!
PROMOTED
Did you know that brands using Klaviyo average a 95x ROI?
Email, SMS, and more — Klaviyo brings your marketing all together, fueling growth without burning through time and resources.
Deliver more relevant email and text messages — powered by your data. Klaviyo helps you turn one-time buyers into repeat customers with all the power of an enterprise solution and none of the complexity.
Join Brumate, Beardbrand, and the 265,000 other businesses using Klaviyo to grow their online sales.
Starter Story
Wanna see 52 business ideas you can start with less than $1,000?
Join our free weekly newsletter and get them right now.