Thank you Klaviyo for sponsoring Starter Story ❤️
Turn one-time buyers into repeat customers. Try the platform loved by 265,000 brands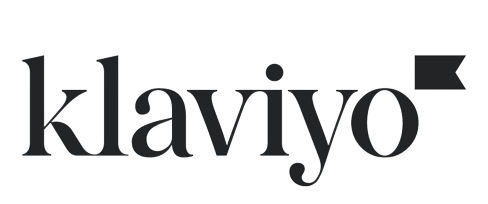 On Creating A Crypto Wallet App [$20M Raised]
Create A Digital Wallet App
I'm Ouriel Ohayon, CEO, and Co-founder of ZenGo: a crypto wallet with unparalleled simplicity and security. We're making a super simple and safe way for everyone to access the world of crypto, recognizing that most current options in the market do not appeal to new folks - they're too confusing, deliver a poor user experience, and don't always give you full control over your assets or allow you to use Web3 services. We started the company about 3 years ago as a project and launched our first version of the app 2 years ago. Six months ago, we closed our Series A funding round, raising $20 million and led by Insight Partners.
As of today, ZenGo serves hundreds of thousands of customers around the world, and we're quickly growing. Because ZenGo is a non-custodial crypto wallet, meaning it's not centralized and it's controlled by users, anyone can access our product, from South America to South Korea. We're moving billions of dollars of assets for our customers. It's been an amazing journey so far, and we're just getting started.
Why ZenGo and why now? I've been an entrepreneur for over 2 decades, but in the last few years, it became so clear to me that crypto would become the future technological foundation for our economies and societies. It will take a couple of decades to get there, but I was frustrated with the services and products that existed in the market so far - they were too complex, and not safe enough for most users. That's when I knew I could help build something radically simpler, safer, and more accessible to the average person. That was the genesis of ZenGo.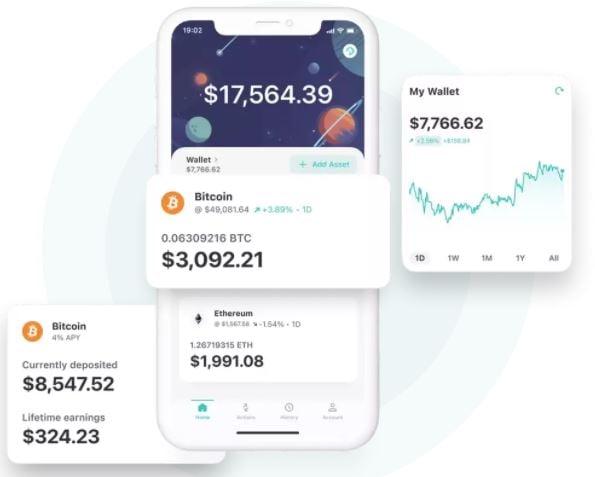 What's your backstory and how did you get into entrepreneurship?
I've always been a creator: I like to work on innovative ideas and think outside of the box. I've been playing music for longer than I can remember, and I'm a big fan of jazz, which I think of as the art of creating something out of nothing.
You will get so much value growing with a small startup, and develop critical skills to employ if and when you are ready to start a company of your own.
After my MBA, I quickly discovered I didn't want to work in a large company - I didn't like the feeling I couldn't be creative and impactful. I wanted to become my boss, make my own mistakes, and enjoy my successes. So I've focused on entrepreneurship and investing for the last 20+ years.
Take us through your entrepreneurial journey. How did you go from day 1 to today?
Let's start with day 0. The first thing I'd say is entrepreneurship is hard. Building a company is one of the most difficult things you can do, so you should only do so if you have a passion for it. Find something you obsess over - a particular market or idea that captures your attention, to the degree you can't think about anything else. It's easy to find good ideas, but a massive challenge to successfully execute.
Once you have an idea you're obsessed over, it's critical to build the right team to help you on your journey. Find co-founders and the right colleagues with complementary skills and a good amount of resilience. Building a company is the hardest thing ever. There is a reason why the startup failure rate is so high. Finding co-founders resilient to failure, tension, and stress is crucial because these are all inevitable during your entrepreneurial journey.
In ZenGo's case, we were building something the industry had never seen before: A crypto wallet safe and simple, where you can virtually never lose your funds. The problem in the industry until then was that everyone was using the same generic recipes, relying on typical public/private key cryptography and assuming it was the only way to go. You've probably heard about investors losing access to their bitcoin forever because they misplaced their 12-24 private key phrase. We wanted to find a better way to allow users to store and control their crypto themselves, without reliance on a centralized exchange, and without having to worry about storing private keys.
We had to start from a blank page, focusing on a different type of cryptography that at first, would be much more difficult to develop, but in the mid-term, would result in a massively superior customer experience. After a year of work, we reached the level of an MVP - but a minimum viable product is very different from what I like to call an MLP: a minimum loveable product. Our initial design was slow, ugly, and unusable. It took us time to fix our code and perfect the backend - it was very difficult and we have multiple patents and IP developed around this. Eventually, we were able to move forward and focus on the user interface.
It's not easy to keep everyone motivated during such a long development marathon. As an entrepreneur, you have to be able to sell your idea to your investors, your team, and your early users. You have to remember why you're building something important. Remind your stakeholders that everyone is contributing to something so special, so transformational, that the world will be better if it exists.
But the story is not enough. Progress matters, and it's critical to be able to create a sense of momentum with your team and your early users so everyone can see how the dream is becoming a reality. As the CEO, don't forget to build momentum from micro-milestones that lead to a superior product, step-by-step.
How are you doing today and what does the future look like?
At ZenGo we optimize for one thing and one thing only: building a great product we are proud to use ourselves and share with everyone around us. Of course, we also look at growth metrics but this is not the end goal. I believe that the only thing that matters in a young company is how great the product is and if people cannot live without it. Otherwise, you're optimizing for vanity metrics. "Growth" can easily be acquired, engineered, and faked, especially in the short term.
The crypto industry (and crypto wallet industry in particular) are full of products that are popular but poorly executed. This is reflected in customer satisfaction numbers and reviews. We don't want to be like that. We've optimized ZenGo around customer happiness and product quality - and customer service is incredibly important to us.
Through starting the business, have you learned anything particularly helpful or advantageous?
In other parts of the tech world, people are inspired by Mark Zuckerberg's slogan "Move fast and break things." In crypto, I'd say the near-opposite is true: patience is key. The last thing we would want to do is create an insecure environment where people could lose their funds - trust and security is critical. Our focus is finding a balance between moving cautiously while keeping pace with industry competition. In the crypto world, companies are often tempted to make quick changes to products because the ecosystem moves so quickly.
We've landed on a balance: be patient in adopting an idea, prioritizing it, and determining it is the right direction to move, then be extremely fast in execution once the decision to adopt has been made. Most mistakes we've made (and have seen others in the industry make) usually stem from a reactionary need to jump on a short-term trend that might not make longer sense for the company or industry.
What platform/tools do you use for your business?
As I mentioned before, we're obsessed with customer support and satisfaction. We spend a disproportionate amount of time supporting our customers and helping them when they may have questions. I've found this to be a secret weapon to understanding what they truly want and need, ultimately transforming happy customers into ambassadors and sometimes even employees and partners.
At ZenGo, we offer in-app customer support with live agents 24/7 and require every new employee to train in delivering customer support during their first few weeks on the job. We've curated tools around this and the company culture & playbook that is obsessed with it. Even as CEO, I even still do customer support daily, and even at odd hours. So you might find me there if you ever request in-app ZenGo support!
What have been the most influential books, podcasts, or other resources?
I've found Twitter to be an excellent foundational source for interaction, information, and networking. You can meet users, colleagues, investors, and eventually your community. Seek out these free resources that are oftentimes packed with value if you know how to engage.
While I'm an avid book reader and love podcasts, the most influential book in my life has not been a business book but rather a book called A Game of Chess by Stefan Zweig. I must have read it nearly 20 times. It's taught me so much about how to tell a great story. The ability to tell a story is critical to build a business, attract resources, investors, and partners. Stefan Zweig has shaped my mind when it comes to crafting a compelling message.
Advice for other entrepreneurs who want to get started or are just starting out?
Entrepreneurship is really hard. Don't start a company because you think it looks cool. Today, any good idea is competing in a global market with the brightest people in the world. So only truly join this journey if you are convinced to love your idea, believe you can execute on it, and succeed in building the right team with co-founders who are complementary to you and just as resilient as you are. It's like a wedding, and the cost of divorce is expensive if you cannot make it work!
In the interim, if you're not sure about running your own business, work in a small startup for a CEO and leadership team you trust and respect. You will get so much value growing with a small startup, and develop critical skills to employ if and when you are ready to start a company of your own.
Are you looking to hire for certain positions right now?
Yes! We are growing quickly and are always adding new full-time positions, in addition to working with freelancers, influencers, and affiliates to share ZenGo's story and expand our reach.
Check out our full-time career opportunities here and if you are an influencer or interested in developing an affiliate partnership, reach out to our Head of Communications Ari Gore at [email protected].
Where can we go to learn more?
-
Ouriel Ohayon, Founder of ZenGo
Want to start your own business?
Hey! 👋I'm Pat Walls, the founder of Starter Story.
We interview successful business owners and share the stories behind their business. By sharing these stories, we want to help you get started.
Interested in starting your own business? Join Starter Story Premium to get the greatest companion to starting and growing your business:
Connect + get advice from successful entrepreneurs
Step by step guides on how to start and grow
Exclusive and early access to the best case studies on the web
And much more!
PROMOTED
Did you know that brands using Klaviyo average a 95x ROI?
Email, SMS, and more — Klaviyo brings your marketing all together, fueling growth without burning through time and resources.
Deliver more relevant email and text messages — powered by your data. Klaviyo helps you turn one-time buyers into repeat customers with all the power of an enterprise solution and none of the complexity.
Join Brumate, Beardbrand, and the 265,000 other businesses using Klaviyo to grow their online sales.
Starter Story
Wanna see 52 business ideas you can start with less than $1,000?
Join our free weekly newsletter and get them right now.