How We're Thinking Bigger And Growing From A One-Product Company
•
Published: September 28th, 2020
Start A Reusable Straw Business
This is a follow up story for Final Straw. If you're interested in reading how they got started, published over 3 years ago, check it out here.
---
Hello again! Remind us who you are and what business you started.
I'm the CEO and Founder of Final. We launched our first product, FinalStraw—a reusable, collapsible straw that fits on your keychain—on Kickstarter in 2018 and it went on to raise nearly $2 million in 30 days.
Since then, my team and I have been hard at work creating innovative solutions to single-use plastic waste. It's our mission to reduce the need for single-use plastics, empower people to change their buying habits, and raise awareness about the impacts of our everyday decisions.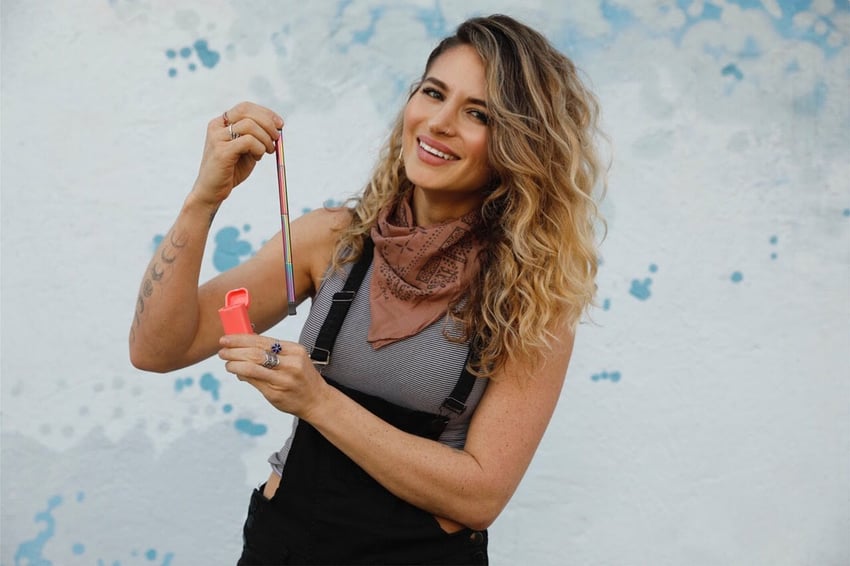 Tell us about what you've been up to! Has the business been growing?
For nearly two years we were a one-product company. During that time we've been working hard on our line of Foreverables--reusable products designed to replace single-use plastic and last forever.
Surround yourself with people you can trust and approach with questions. Make sure you are not in an echo chamber, and that you have people you will tell you the hard truths.
In July we released BiggieStraw, reusable, collapsible straw for smoothie and boba lovers. Then, in August we launched FinalCutlery--reusable, collapsible cutlery that fits on a keychain and helps people stop forking around with plastic utensils. We're also on track to release FinalWipe, reusable cleaning wipes at the end of 2020.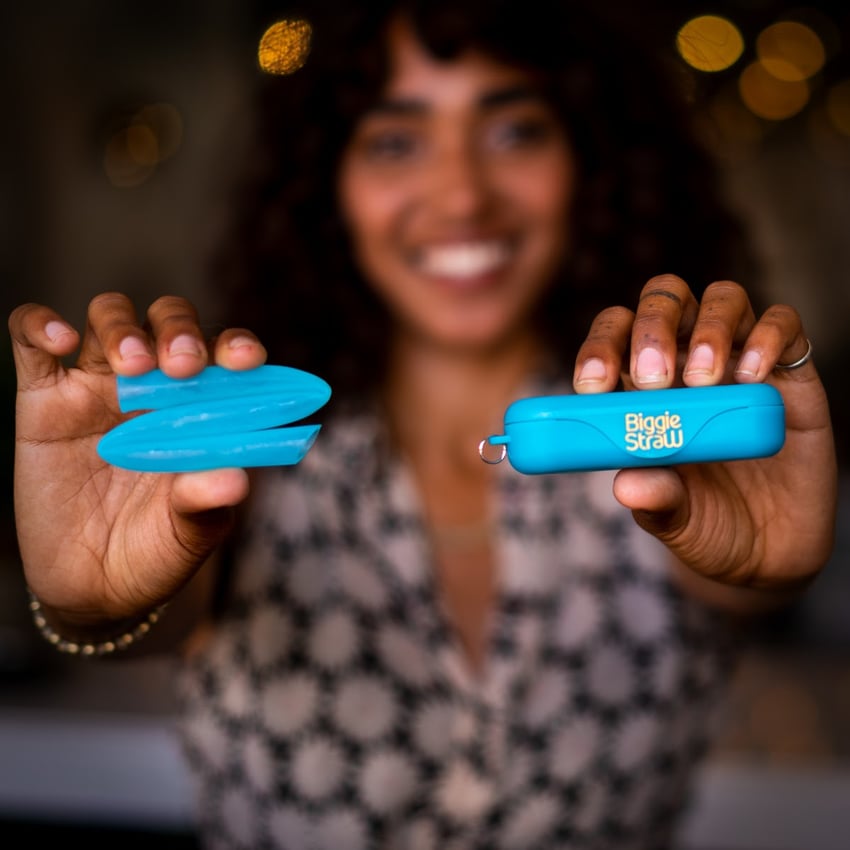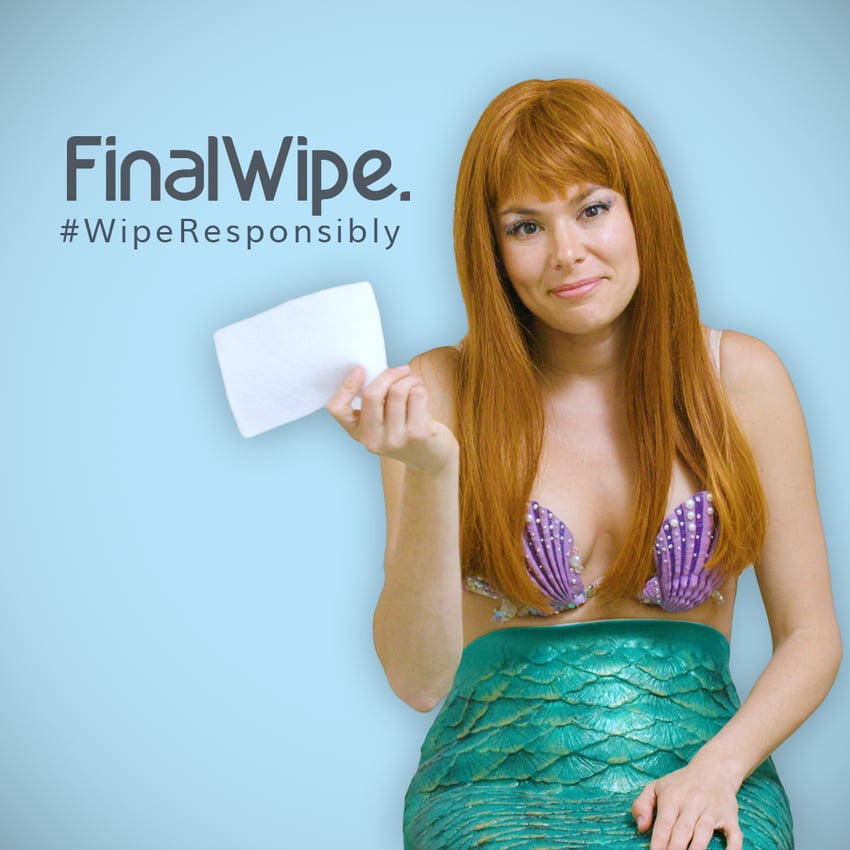 What have been your biggest lessons learned in the last year?
Slow down to speed up. When the pandemic hit I panicked and made some rash decisions. It taught me the importance of sitting with a decision for a minimum of 24 hours before moving forward with it. Even though it may not feel like it at the time, generally, not many changes in 24 hours so it's important to take time to reflect on decisions before acting on them. I've since implemented a "decision-making tree" for the company.
When there's a decision that needs to be made that will affect the entire company, we follow this process to make sure all of our decisions have been thought through.
What is the intended purpose of this concept, change, or decision?
What are the pros and cons of this course of action?
What are the alternatives to this course of action?
What is the expected outcome of implementation?
How will we measure the success or failure of implementation?
RACI (Responsible, Accountable, Consulted, Informed)
Next steps.

The decision making tree helps us pivot with the knowledge we need to be sure that our responses, actions, and ideas are well thought out and will help the company move forward successfully.
What's in the plans for the upcoming year, and the next 5 years?
In the next five years, we'll continue to innovate and design Foreverables that help solve the single-use plastic waste problem.
When FinalStraw launched, I was not prepared for the explosive growth that would follow. In our first year of business, we did $5 million in revenue. I had never run a company before and in the first two weeks had to google "what is a balance sheet." As a result, I was forced to learn lessons that most CEOs learn in a decade in a matter of months.
These on-the-fly experiences taught me the value of creating a solid foundation for your company. Creating processes and developing a company culture is just as important as the product or service the company provides.
Have you read any good books in the last year?
I am reading Venture Deals by Jason Mendelson right now. I'd recommend it to anyone who is looking for investment.
The Culture Code by Daniel Coyle remains one of my favorite books to recommend to fellow entrepreneurs. When it comes to creating your first (or fifth) company, creating culture feels like searching for a unicorn. You do not know exactly how to create it, how to harness it, or how to use it to your advantage. The Culture Code is the antidote for your mystical search. Coyle gives real-life examples of how to create a culture in a team and shows concrete steps for implementing culture into a company. This book revolutionized how I relate to our team and I constantly find myself going back to it for a refresher.
Advice for other entrepreneurs who might be struggling to grow their business?
First, find a mentor. Find a few mentors. Pretty much everyone that has created a successful business has done so through the help of mentors, so they're generally really willing to talk to you and help guide you since they've received the same support. Surround yourself with people you can trust and approach with questions. Make sure you are not in an echo chamber, and that you have people you will tell you the hard truths.
Second, hire a business coach! Business coaches can help you identify your blind spots and work through them.
Are you looking to hire for certain positions right now?
Yes! We're looking for a senior integrated marketing professional, a director of sales, and a lead product developer that has been working in their industries for 7+ years.
To apply for these positions please contact our Chief of Staff, Jenna McCarron ([email protected]).
Where can we go to learn more?
Visit us on our website final.co, on Instagram, Facebook, or LinkedIn!
-
Emma Rose Cohen, Founder of Final Straw
Want to find more ideas that make money?
Hey! 👋 I'm Pat Walls, the founder of Starter Story.
Get our 5-minute email newsletter packed with business ideas and money-making opportunities, backed by real-life case studies.