Thank you Klaviyo for sponsoring Starter Story ❤️
Turn one-time buyers into repeat customers. Try the platform loved by 265,000 brands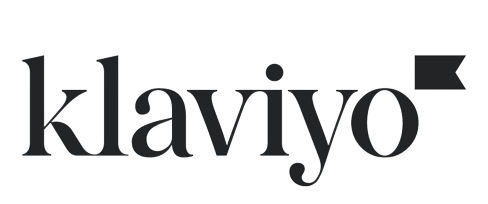 Volcanic Earth Update: How We Landed An Exclusive Distribution Agreement
Start A Skin Care Product Line
This is a follow up story for Volcanic Earth. If you're interested in reading how they got started, published about 2 years ago, check it out here.
---
Hello again! Remind us who you are and what business you started.
My name is Linda Trenkner and I am the CEO of Volcanic Earth. We manufacture clean label products in the form of natural skincare products focusing on anti-aging and common skin issues. We also manufacture a small range of natural hair care products that include hair shampoo and conditioner bars. Included in this range is another natural product to address the worldwide problem of head lice – our "Go Away Lice" kit.
We also operate a very popular day spa at our manufacturing complex in Port Vila, Vanuatu.
Our flagship products to date have been those found in our unique Tamanu Oil range of skin rejuvenating cosmetics to address common skin problems and our very popular anti-aging Facial Care range for women. Included in this range are our new Hibiscus face care products which are based on the Hibiscus Flower, otherwise known as the "natural Botox plant). Given that we effectively have 7 Hibiscus products, I'd like to add a new Hibiscus Range and move these across so they can be found at a glance – especially when they are proving to be highly popular.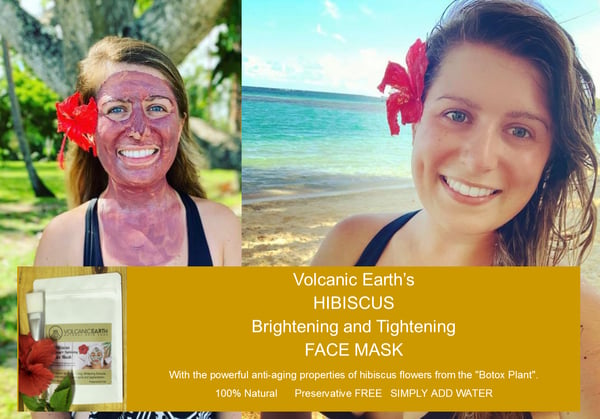 Tell us about what you've been up to! Has the business been growing?
Our main customers are environmentally-conscious consumers who want natural products that work, don't involve unnecessary packaging or ingredients (that can end up leaving harmful footprints on Mother Earth), and where customer service is paramount.
Pick a platform that already has a huge number of consumers whose sole purpose is to purchase.
An exciting development for Volcanic Earth is that we have entered into an exclusive distribution arrangement in the USA for our natural "Go Away Lice" products. This is subject to a "test campaign" that will be launched in the very near future. Head Lice is a worldwide problem with between 6 to 12 million people in the USA alone contracting head lice infestation annually.
The big problem with most head lice products is explained in a brief E-report produced by our marketing department called "Ditch The Itch" and explains just how Volcanic Earth's "Go Away Lice" products can help.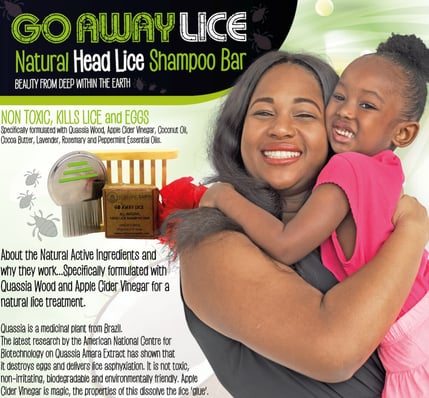 What have been your biggest lessons learned in the last year?
Our online sales have gone down since the pandemic. This is primarily since we normally ship such orders directly from our warehouse in Vanuatu to end consumers all around the world via Vanuatu Post. However, since the covid hit, Vanuatu Post has only been able to ship to a handful of countries – Australia, New Zealand, the USA, the United Kingdom, Singapore, and Hong Kong.
This presented a big problem for us, especially when we also operate a Wholesale Drop Shipping program with hundreds of resellers. To overcome this issue we sent some inventory stock to Australia and engaged an agent over there to ship Internet orders out through Australia Post to countries where we couldn't and still can't send out from here in Vanuatu.
We also have wholesale customers, both locally and internationally, who buy our skincare cosmetics and natural hair care products. On a local level, these wholesale customers are mainly hotels, resorts, and other spa outlets. Unfortunately, the pandemic has caused many of these outlets to close temporarily and in some cases, permanently. Even those that have remained open have very few customers and so they are not placing orders anywhere near as frequently as they normally would.
To offset this and to meet the needs of government departments, banks, and even individuals, we specifically formulated our own Hand Sanitizer and established ourselves as an "essential service" as a result. Our product has proven popular over other alternatives which are basically pure Ethanol which is extremely hard on your hands and has a strong, unpleasant aroma. We went much further than this which resulted in a much higher demand for our hand sanitizer product and this situation is ongoing.
Being located in Vanuatu in the South Pacific, tourism is an important source of revenue for the country and local businesses. This also applies to Volcanic Earth given that we also operate a day spa which is mainly targeted at the tourism market. The resulting void of tourists, which is continuing, has meant that we needed to focus our marketing efforts more on the local trade. The difficulty here has been Vanuatu's small population of around 310,000 residents most of whom are indigenous Ni Vanuatu with very limited financial resources.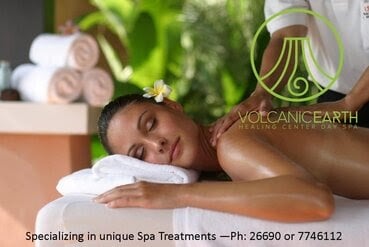 Attending a day spa is seen as a "luxury" that many locals can simply not afford. In an attempt to address this, we have been more flexible in the spa treatments we offer and we also reduced the price of our spa services. While this has helped, it hasn't gone far enough to supplement the drop-off in international clientele in the form of tourists.
What's in the plans for the upcoming year, and the next 5 years?
Our plan for the next year or so is to really focus on warehousing inventory in overseas countries, ramp up our web presence, engage selected influencers from a marketing perspective, and otherwise promote ourselves as experts in our field. There are many young or new start-up entrepreneurs in the skincare and beauty industry with a passion but who know little about product formulation. Webinars and online courses are something we are seriously considering as information is the most valuable commodity there is and people will pay to learn what they don't know.
From a more long-term point of view, we plan to sell Volcanic Earth either in part or as a whole. The only reason for this is because it's always important to have an "exit plan" when you go into business and especially if you're at the tail end of your working life rather than at the start. If you don't have an exit plan then life has a way of creating one for you – this is usually an unexpected and undesirable exit (often health-related).
Living overseas in Vanuatu for the last 18 years has meant that I don't see my family as often as I'd like and I'm getting towards the end of my working life. For me, this means that "time" and "flexibility" are becoming the "currency" I seek.
Have you read any good books in the last year?
I don't have time to read books. However, we do write our own in-house eBooks, eReports, and various articles. One example of this is our eReport "Ditch The Nits".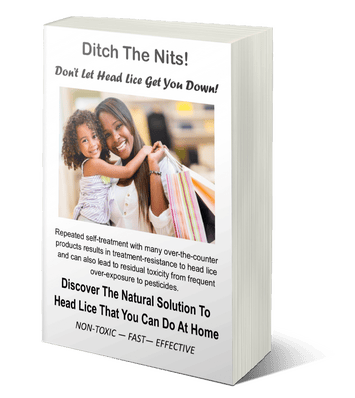 These are really marketing tools to convey knowledge and expertise. They are part of the process of developing a relationship of trust and confidence. Rather than trying to sell a product, talk about the problem first, explain the issues that it presents, and be honest in any recommendations that you make.
Advice for other entrepreneurs who might be struggling to grow their business?
For any struggling, online entrepreneur, my advice would be to pick a platform that already has a huge number of consumers whose sole purpose is to purchase. My recommendation would be to look closely at eBay first. It has over 180 million ready-to-buy consumers. The first trick here is to find and sell products that are in high demand but have only a few competitors. The second trick is to find very successful sellers of these same products and only use dropshipping companies so you're not forking out money on inventory costs.
Look at Zik Analytics and then look at sourcing and posting up 5 new, hot selling eBay products every day on your own eBay store. This will help you achieve a lot of targeted traffic from eBay if you do it well. When it comes to posting up products, be sure to go to helpful eBay pages.
Are you looking to hire for certain positions right now?.
No, we're not looking to hire any additional employees while this pandemic is rampaging. Our focus is more on outsourcing tasks such as website redesign, email/newsletter marketing, landing pages, influencer marketing, and getting our
natural skincare and hair care products on various platforms including eBay and Amazon.
Where can we go to learn more?
Our main website. We do have an Australian website. Our Facebook Page and email address is [email protected] Our spa website.
-
Linda Trenkner, Founder of Volcanic Earth
Discover the best strategies of successful business owners
Join our newsletter and receive our handcrafted recap with the best insights shared by founders in Starter Story each week.
Useful, convenient, and free:
PROMOTED
Did you know that brands using Klaviyo average a 95x ROI?
Email, SMS, and more — Klaviyo brings your marketing all together, fueling growth without burning through time and resources.
Deliver more relevant email and text messages — powered by your data. Klaviyo helps you turn one-time buyers into repeat customers with all the power of an enterprise solution and none of the complexity.
Join Brumate, Beardbrand, and the 265,000 other businesses using Klaviyo to grow their online sales.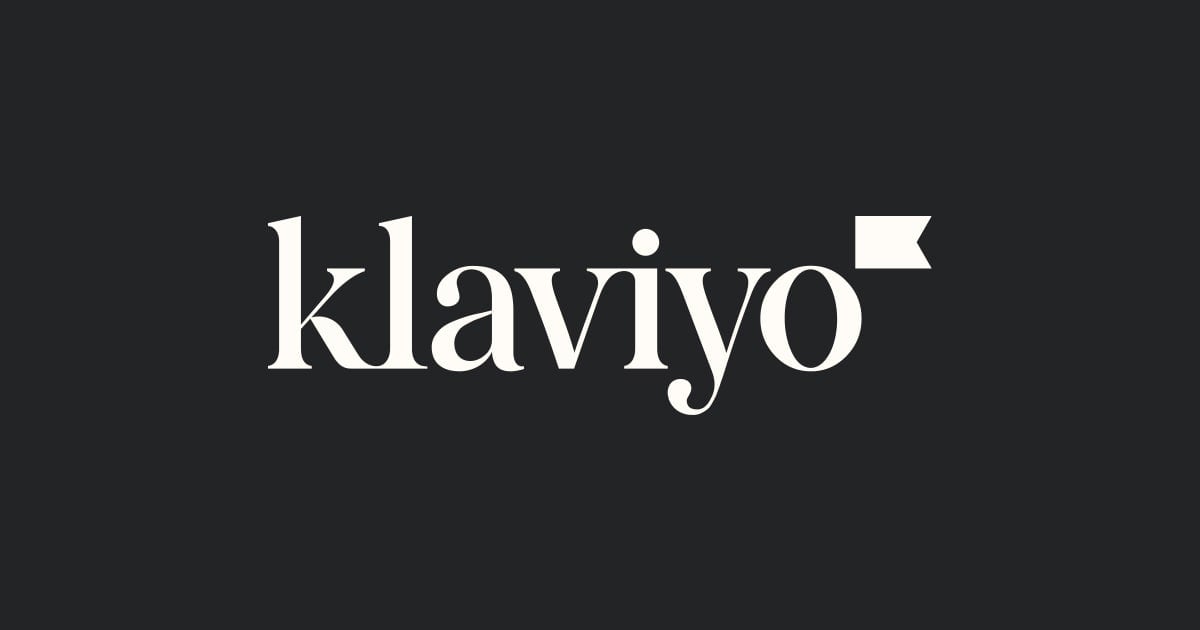 Together With Klaviyo
Companies using Klaviyo see a 95x ROI (yes, 95x)
Use Klaviyo to turn hard-earned customer data into hard-working emails and texts.
Try the platform that 265,000 brands use to grow their business.
Try it now (it's free) ➜