Thank you Klaviyo for sponsoring Starter Story ❤️
Turn one-time buyers into repeat customers. Try the platform loved by 265,000 brands
How We Grew Our SaaS Business From $20K To $24K MRR
Start An Online Form Builder
This is a follow up story for ConvertCalculator. If you're interested in reading how they got started, published almost 3 years ago, check it out here.
---
Hello again! Remind us who you are and what business you started.
Hey again, and happy to be back! We are Joris de Ruiter and Bas Hennephof, co-founders of ConvertCalculator. With ConvertCalculator we help small and medium-sized businesses to automate their customer-facing processes. Allowing them to grow their business, while saving valuable time and money in the process.
ConvertCalculator allows you to create websites and forms with calculations. The product is perfect for creating a price quote calculator, a savings calculator, a booking form, a financial calculator, a product configurator, or for explaining your SaaS pricing. Either as an embedded form or as a standalone website.
The app is a no-code drag and drop builder. Think of Webflow or Squarespace, but perfect for interfaces that include calculations. It combines the flexibility and ease of use of a drag and drop builder with the raw power of Excel. Giving you the superpower to turn any set of inputs into the desired output. The result is fully customizable and looks great on any website. And the nice thing is that - even for the most advanced forms and interfaces - no coding skills are required.
We are currently around $24k MRR and growing between 6-10% monthly while keeping churn below 3% per month.
Tell us about what you've been up to! Has the business been growing?
Yes, we have! We are onboarding roughly 400 new users and converting around 40 new customers each month. But indeed, there is always a story behind the numbers. Our main acquisition channel remains SEO. We experienced that too much reliance on one channel is not ideal, since we saw a drop in traffic. Finding new awareness and acquisition channels - that deliver the right value for money - is tedious and takes time. Many paid channels are too expensive for a bootstrapped company like us. And for us personally, we rather not hand over our hard-earned revenue to Google or Facebook.
Finding the right channels requires a lot of experimentation and learning. E.g. we had high hopes for advertising on Capterra, a software comparison and review platform. In the end though, the results were disappointing and we closed the experiment for two reasons:
We are a web-app and Capterra does not allow you to filter out mobile traffic. Making 40% of clicks useless.
We were not getting the high quality (high conversion leads) that we were expecting.
Our product - a no-code page builder with calculations - is very generic and has many use cases for many industries. Each combination of use-case and industry requires its marketing strategy and channel approach. Exploring new channels demands full focus and continuity. Something we lack, so our current growth does not yet meet our potential. Luckily.
When starting, success is always around the corner. If we do this or if we do that, we can make it work.
We're still growing steadily though! With product improvements we have been able to keep monthly churn below 3% and we have reached a better conversion in our user onboarding flow. A big step we took was recreating our template section and improving our help center. This enabled us to better explain what our product can do, and how you can get the desired results.
To boost our growth further, we are also actively chasing expansion revenue. Currently, our customer distribution is skewed to our top-plan, which leaves room for an additional pricing plan on top. This plan will include unique features that help our customers automate their online processes further. Many features were based on direct customer feedback. The new plan will be a sustainable approach for expansion revenue without the need to switch between plans. When we launch this new plan at the end of year, we'll see if our expectations become reality.
What have been your biggest lessons learned in the last year?
We had a big change lately. As of 2021, ConvertCalculator is no longer a solo-founder company. Onboarding a new co-founder has enabled us to separate product development from everything else that comes with building and growing a business. This has turned out great! But going from full ownership and decision power to sharing the reign, was obviously a huge step for the original founder, Joris.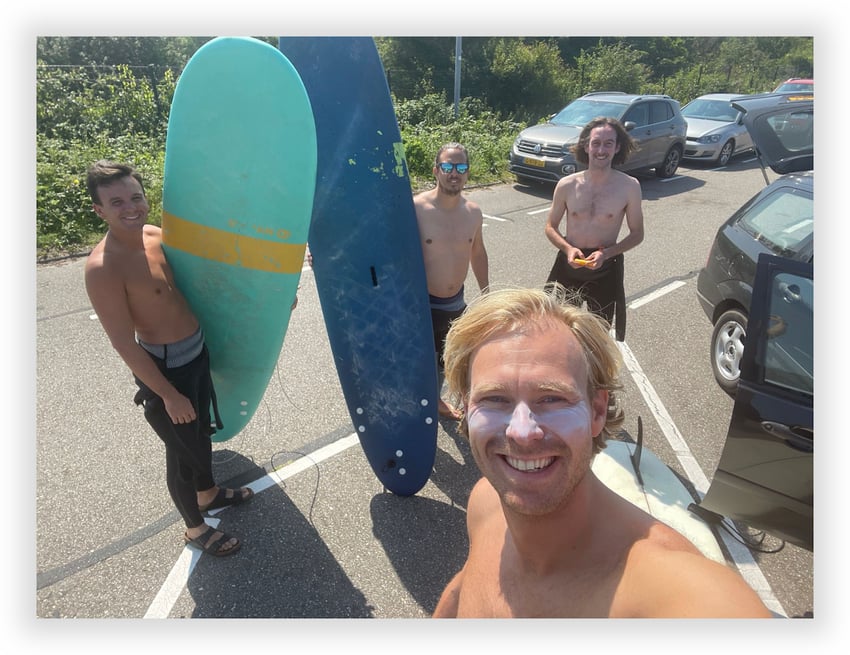 One important change is that we now have the potential for opposing viewpoints. However, an important lesson that we keep on learning is that assumptions are worth nothing. To base your decisions on actual data, you need to experiment. Letting experiments settle divergent opinions, saves us from many arguments and discussions. Allowing us to stay productive.
Sharing ownership also introduces conscious and subconscious accountability. We have however figured this out quickly. Both founders have a similar mindset of #workhard #butnotallthetime, allowing us to be hyper-productive and recharge through surfing, sports, relaxation and social activities. To us, this mindset is - although the product and market tick all the boxes - not well suited as a VC-backed company. And that is fine with us.
What's in the plans for the upcoming year, and the next 5 years?

To be honest, we love our product. We love what you can create. And we love how easy it is to build what you need. In the remainder of the year, we will be launching some big upgrades. And at that point we really feel our app can go against and take its niche between the large platforms like Webflow, Squarespace and Wix.
Our unique positioning - in between full-fledged website builders and straightforward web calculators - is what sets us apart in the competitive landscape.
Our app is extremely powerful, and we would like to see many more businesses enjoy its benefits. Which makes building a growth engine a priority. We know that SEO works, since it is one of the most reliable and sustainable channels out there. However, we do not want to be dependent on one channel alone. Which is why we will experiment with new channels constantly.
For 2022 we have a good view of where we want to take the product. We're not planning further ahead, since product and market feedback tends to update and change priorities all the time. At the end of 2022 we aim to be at $100k MRR or growing 400%. This is a bit steep, but we feel the product deserves it.
We are and will remain a bootstrapped company. Our revenue growth will therefore dictate the steps we can take in growing the business and team. Luckily, steady SaaS revenue and growth, allows us to plan this side of the business as well.
We like the fact that we have to be frugal and that we cannot hire as fast as funded companies. It requires us as founders to get our hands dirty in all areas of the business. Which helps in understanding the processes, and it allows us to remain effective and efficient.
In five years, we will do 1m MRR while keeping the company size limited. Preferably below 10 FTE. Along the way we will probably face many pivotal points and have to solve many issues. But in the end, that is what the entrepreneurial journey is about. Setting goals and working towards achievement. And hey, if we get stuck on 100k MRR, we're still doing fine :
Have you read any good books in the last year?
There a many great books out there, but for us, the following three stand out:
The first book gives great insights in how you can create an app UI that works. Invaluable for creators that don't have a specific design background. The book includes many do's and don'ts, and continues to have a great impact on our product design.
Annie Duke is great in laying out a mental model on how you can improve your decision making process. You are making a thousand decisions a day, and most outcomes don't matter. But entrepreneurs have some big decisions to make that can make or break their company (e.g. in what tech-stack are we building, build or partner, distribution channels, etc.). Improving your decision making process, including gaining the ability to evaluate your decisions, has proven to be an absolute game-changer!
E-Myth stands out not only for the insights gained on how to sustainably grow a business and systems thinking. It also is a great inspiration for finding out the challenges our customer base face - mostly SMB's - and how streamlining business processes helps them to succeed.
Advice for other entrepreneurs who might be struggling to grow their business?
As founders we've been on multiple journeys with products that worked great, and products that - in the end - just did not work out. So we would say remain honest to yourself.
When starting, success is always around the corner. If we do this or if we do that, we can make it work. But some products are built in circles. You always end up where you left off, and success will never come. The key is to identify as early as possible on what type of product you are working on. This can be after a week, or after two years. But when you know, you know. To remain honest, because your time deserves a product that works.
On the other end of the spectrum, as long as you see a market pull, you're good. As far as ConvertCalculator is concerned, our growth is steady and the email-box is flooded with customer praise. Which is a huge blessing and boost to the company. Knowing that you are on the right path gets us through the dips when we experience higher churn or run some failed experiments.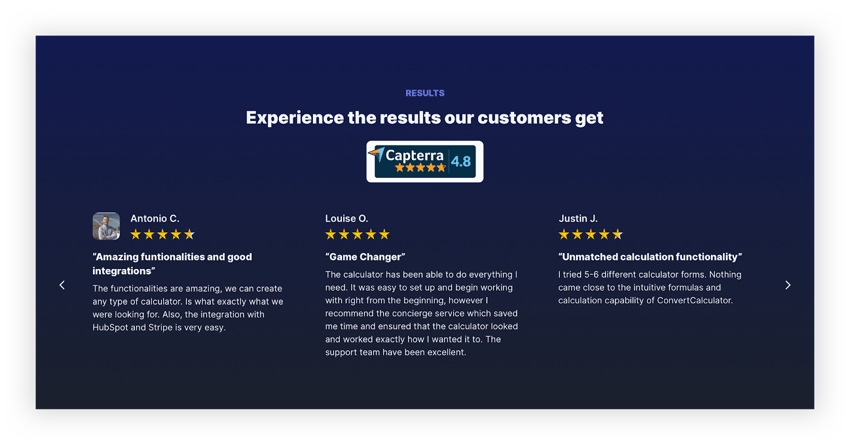 Are you looking to hire for certain positions right now?
In the short term, our revenue does not allow us to hire. In time, we are looking for support in building our growth engine. So if our story has inspired you and you want to contribute, do not hesitate to reach out! If the stars align, we can always make something work.
Where can we go to learn more?
You can find us on our website and on Twitter @bhennphof & @JorisdeRuiter.
-
Joris de Ruiter, Founder of ConvertCalculator
Want to start your own business?
Hey! 👋I'm Pat Walls, the founder of Starter Story.
We interview successful business owners and share the stories behind their business. By sharing these stories, we want to help you get started.
Interested in starting your own business? Join Starter Story Premium to get the greatest companion to starting and growing your business:
Connect + get advice from successful entrepreneurs
Step by step guides on how to start and grow
Exclusive and early access to the best case studies on the web
And much more!
PROMOTED
Did you know that brands using Klaviyo average a 95x ROI?
Email, SMS, and more — Klaviyo brings your marketing all together, fueling growth without burning through time and resources.
Deliver more relevant email and text messages — powered by your data. Klaviyo helps you turn one-time buyers into repeat customers with all the power of an enterprise solution and none of the complexity.
Join Brumate, Beardbrand, and the 265,000 other businesses using Klaviyo to grow their online sales.
Starter Story
Wanna see 52 business ideas you can start with less than $1,000?
Join our free weekly newsletter and get them right now.