Thank you Klaviyo for sponsoring Starter Story ❤️
Turn one-time buyers into repeat customers. Try the platform loved by 265,000 brands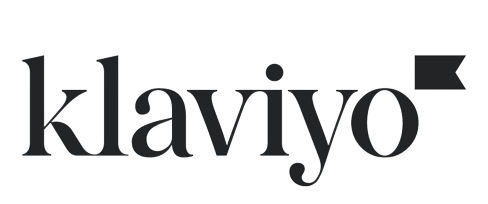 Sprwt Update: How We Launched A New Product And Reached $115K MRR
Start A Meal Prep Business
This is a follow up story for Sprwt. If you're interested in reading how they got started, published almost 2 years ago, check it out here.
---
Hello again! Remind us who you are and what business you started.
My name is Michael Rapoport and I am the founder of Sprwt and Root Planner. 4 years ago, I launched Sprwt, a software platform that assists kitchen operators with managing a meal prep delivery operation. We've since built an additional product, Root Planner, which gives these business owners the resources to manage their delivery operations, optimize delivery routes and send order status notifications to their customers. When we launched our company, it took a year to finish building a product that generated $10,000 MRR, today we are over 10x and generate close to $115,000 MRR.
Sprwt has also significantly evolved with new technologies and feature upgrades that have allowed us to expand to more restaurant operations. We've since built a franchising system, a retail platform that allows customers to order online and pick up in-store, and a POS system for quick-service restaurants and meal prep companies. We are in the process of expanding our POS technology, building a catering system, and developing a more comprehensive marketing system to give our clients the ability to run dynamic trigger event email marketing and text message marketing campaigns on the Sprwt platform directly.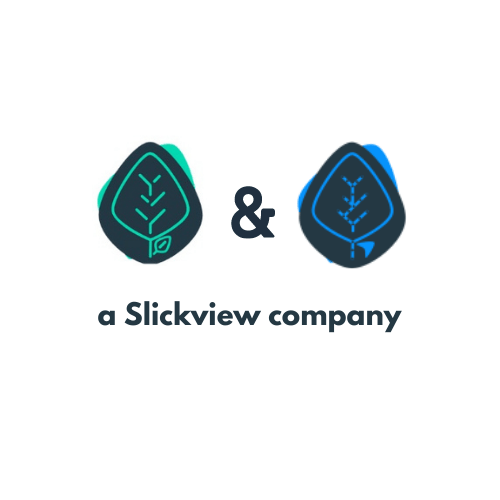 Tell us about what you've been up to! Has the business been growing?
Since our previous interview, Sprwt has grown ten-fold. We went from 3 employees at the beginning of 2020 to have over 20 employees in 2021. One of our major reasons for success is our aggressive sales approach and capabilities to provide our software solutions to customers all over the world. We continuously are improving our tech stack to work with companies in South America, the Middle East, and Asia. As we improve the payment integration we believe that the capabilities of where we can sell will be limitless, who knows maybe when humans(Elon) go to mars we will have the first meal prep company in space using Sprwt.
We are also looking to hire or promote a new candidate to manage our entire PR activities. We believe that today is the opportune time to expand our brand awareness to all restaurant owners and managers because our technology is no longer limited to a specific niche. Before 2021, Sprwt exclusively was targeting meal prep-specific operators, today with our POS system and retail management solutions we believe any restaurant can benefit from our technology running their current Quick-Service Restaurant (QSR) or catering operations with or without a meal prep business model.
What have been your biggest lessons learned in the last year?
The biggest lesson we learned this year is improving our hiring process. Do not settle. At times you may find a candidate and believe this will do, but it's never worth it in the long term. Find the candidate you need for tomorrow. It may take extra time, but it is worth it. Additionally, never stop hiring. If your goal is to build a larger and more successful company, the moment you stop hiring is the moment you start declining and failing. Every owner wants to take home a large profit, but your first five years should be focused on exponential growth.
There's no such thing as an unsolved problem, just a problem where you don't know what the real issue is.
One of the most difficult things as a new "CEO" is the requirement to raise capital with little experience. You may be at a roadblock where what you need is more knowledge than capital, and so finding the right investment partner is trickier than just finding a person willing to write a check. One of my mistakes was being too cautious on this front and losing a potential investor that could have genuinely massively improved our business operation but I was blinded with the capital investment. If you need capital, focus on sales. If you need to fill a role, then use Indeed. Ask yourself why you need the investment, what is this person or group going to provide, and if you're not ready to accept an offer then don't look for one.
What's in the plans for the upcoming year, and the next 5 years?
In the next year, we plan on expanding our new features and hiring 5-10 new salespeople so we can aggressively target new Quick-Service and Full-Service Restaurants globally. We want to improve our payments processing capabilities to expand our market reach to more countries in South America and Africa. We're very excited about our next consumer product (hush-hush) and the way we plan to transform the meal prep delivery experience.
In the next 5 years, we plan on having 5000 kitchens using our platform and introducing the meal prep business model to every restaurant owner in America. There is no reason a kitchen should be under-utilizing a day of the week for a traditional restaurant operation when they can convert their kitchen for one day a week to a meal prep subscription-based business model and drastically increase their revenue. We are going to change how restaurants start thinking about profitability.
Have you read any good books in the last year?
I recently read the Sandler Rules which is a great book for sales managers and sales leaders. I recommend people read books in this manner: 1 for business, 1 for psychological and relationship improvements, and 1 for personal pleasure.
Reading only business books, albeit effective when first trying to launch a startup, is in my opinion an ineffective balance. Stop reading about becoming successful and start working on it. Use books to gain the 20% difference that will improve your business, personal life, relationships, etc., and ignore the 80% fluff and then the other books to entertain yourself and expand your imagination and creativity.
Advice for other entrepreneurs who might be struggling to grow their business?
Why are you struggling? Do you know why? If you don't know why no one can help you. If you know why find someone who can solve it. Whether that be a new hire, a software platform, some developer in Ukraine. Whatever the problem you think you may have if you don't know what the real problem is you won't ever solve it.
P.S. There's no such thing as an unsolved problem, just a problem where you don't know what the real issue is. "Prove me wrong".
Are you looking to hire for certain positions right now?
We are looking to hire a PR representative, additional salespeople, and we're constantly looking for new developers. As a software company, we can never have too many developers.
Where can we go to learn more?
If you have any questions or comments, drop a comment below!
-
Michael Rapoport, Founder of Sprwt
Want to start your own business?
Hey! 👋I'm Pat Walls, the founder of Starter Story.
We interview successful business owners and share the stories behind their business. By sharing these stories, we want to help you get started.
Interested in starting your own business? Join Starter Story Premium to get the greatest companion to starting and growing your business:
Connect + get advice from successful entrepreneurs
Step by step guides on how to start and grow
Exclusive and early access to the best case studies on the web
And much more!
PROMOTED
Did you know that brands using Klaviyo average a 95x ROI?
Email, SMS, and more — Klaviyo brings your marketing all together, fueling growth without burning through time and resources.
Deliver more relevant email and text messages — powered by your data. Klaviyo helps you turn one-time buyers into repeat customers with all the power of an enterprise solution and none of the complexity.
Join Brumate, Beardbrand, and the 265,000 other businesses using Klaviyo to grow their online sales.
Starter Story
Wanna see 52 business ideas you can start with less than $1,000?
Join our free weekly newsletter and get them right now.