How I Doubled My Side Project Revenue Since Last Year
Start A Cork Maps Business
This is a follow up story for GEO 101 Design. If you're interested in reading how they got started, published about 3 years ago, check it out here.
---
Hello again! Remind us who you are and what business you started.
My name is Nick Fortosis and I am the founder of GEO 101 Design, a company that specializes in creating one of a kind cork maps with modern minimalist aesthetics. My maps are geared toward travel lovers who want a way to show off their adventures in their home or RV.
My company has been operating for over 3 years out of my garage in West Michigan where I manufacture every map myself. Revenue has steadily grown every year and I am currently averaging $4000 a month in sales through my website and my Etsy shop.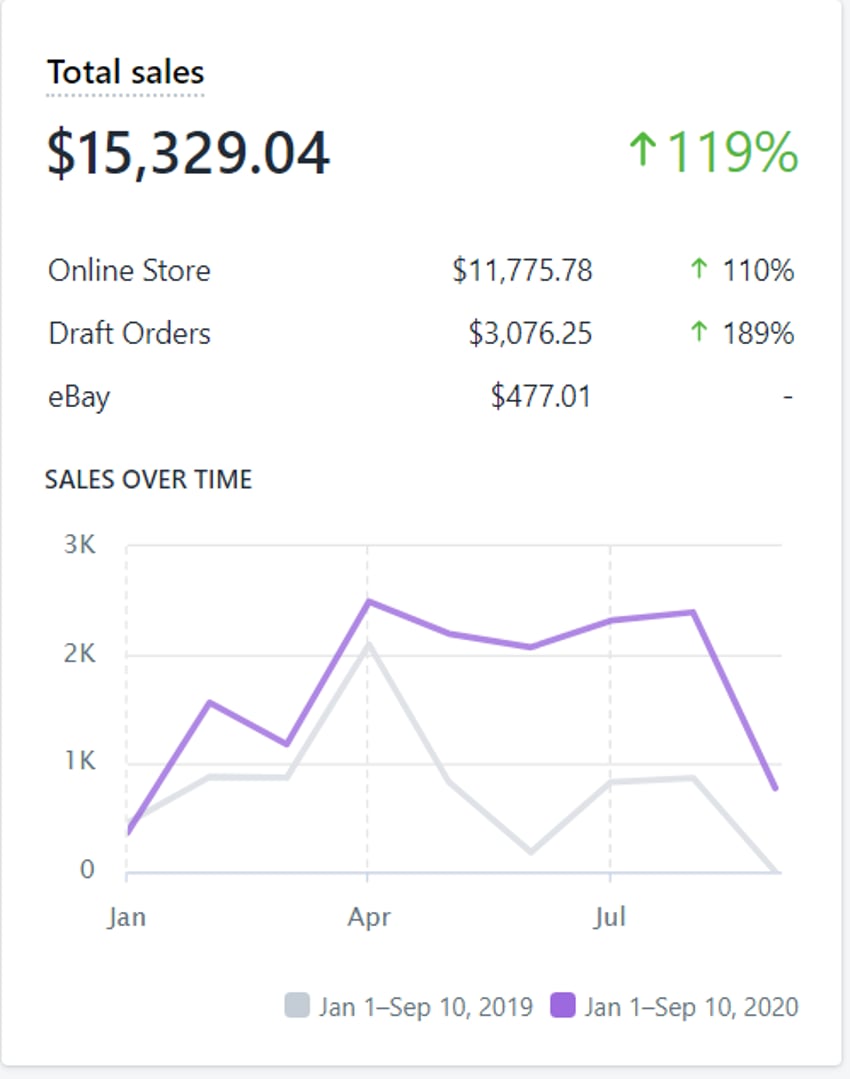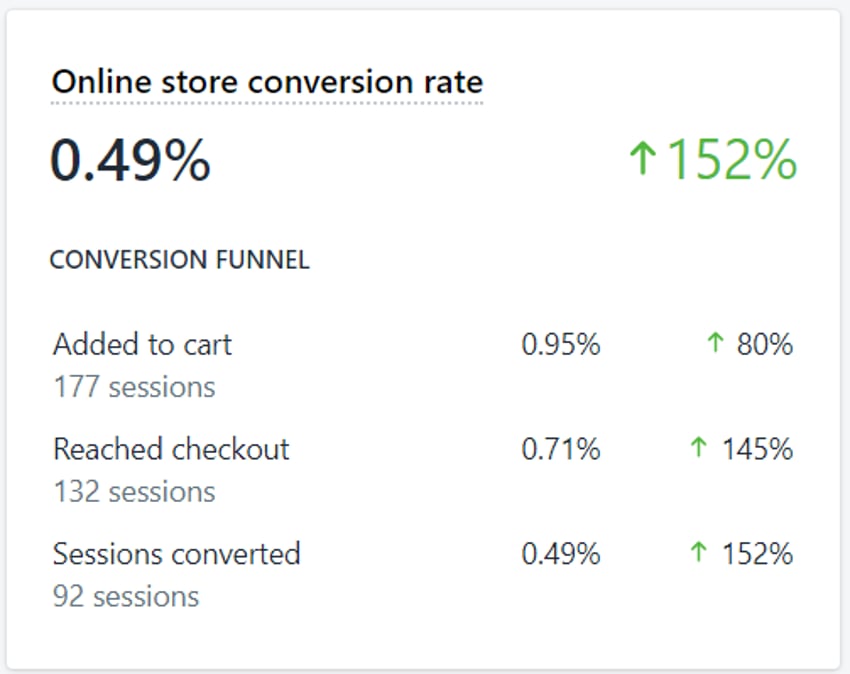 Tell us about what you've been up to! Has the business been growing?
The business has been great! Last year I finished the year with roughly $35,000 in revenue, which was higher than I expected and due to strong holiday sales. The major highlights of the year would be new product launches, my experience with outside marketing, and the effects of COVID on business.
The world is abundant and there are plenty of great ideas out there just waiting for you to think them, so keep at it!
Shortly after my feature last year I released my first world map. I designed it differently than my other maps and outsourced the laser cutting to save on time. I wanted to start with a small design so I could capture sales of customers with lower price points. While it sold well and was fairly profitable, the intricate designs were very delicate and took too long to align and glue onto the backing board. I also struggled to maintain my high-quality standards. I made the maps too detailed and pieces often broke off, leading to a lot of scrapped maps. I eventually decided to discontinue them until I came up with an easier to manufacture design.
After the holidays I got a custom map request for an 8 foot wide US map (for reference, the largest non-custom map I offer is less than 3 foot wide). It was by far the largest custom project I had gotten at that point and a pretty daunting design challenge. However, in the end, the map came out great and I am now hoping to produce more of them.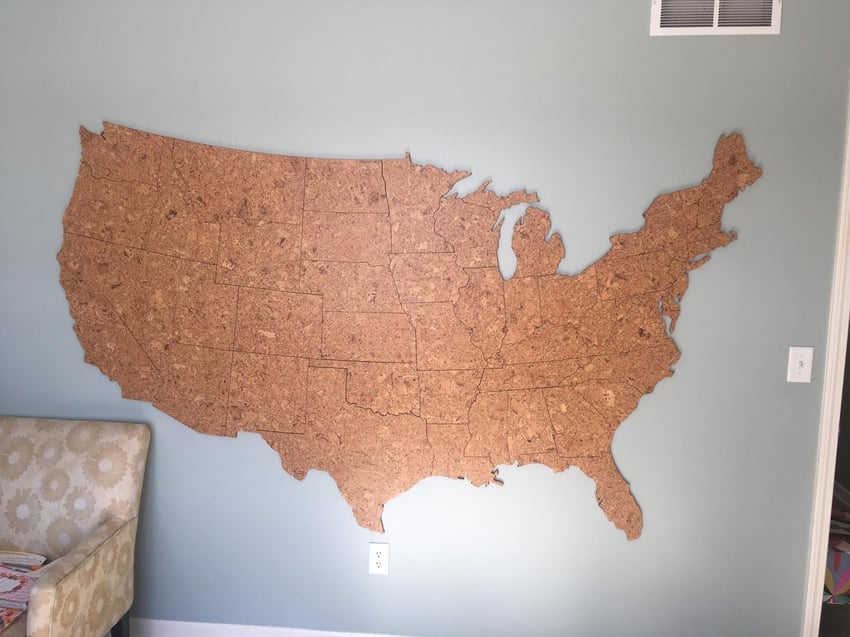 As I wrote in my previous feature here, I had hired an outside marketing agency to help grow my online advertising and SEO. Unfortunately, things did not go smoothly. I felt they overpromised on what they would do and were misleading when presenting advertising performance. Luckily I had done enough ad work on my own to see how they were misrepresenting ad conversions. After additionally realizing that they were not meeting hardly any of the monthly deliverables in the contract (I should have been monitoring more closely, but with the birth of my third child and my normal job, I had wrongly assumed everything was getting handled), I asked for the contract to be terminated, which to their credit, they allowed. I ended up buckling down and learning as much about Facebook ads as I could. I was able to figure out how to use the pixel to retarget and after a few hiccups were able to get a 3:1 ROAS during the holiday season. I have continued to revamp and improve my ad strategy and am looking at increased future ad spend to be a large factor in further growth.
When the stay at home order in Michigan was issued, I really didn't know how it would affect GEO 101 Design. Since it is a side project that I run out of my garage, I wasn't worried about bills or overhead, but I assumed that business would slow down or halt altogether. What ended up happening was two of my highest sales months ever! First, I was featured on Etsy, which led to an explosion of sales for that channel. However, my Shopify sales nearly matched it, which along with the timing, led me to believe that people were using their stimulus checks to buy my maps.
What have been your biggest lessons learned in the last year?
I think I have started to get a better idea of what I ultimately want this business to be. I think many of us side-hustlers dream of quitting our jobs and working on our passion project full time. I am not sure that is the way I want to go. I love making maps and getting to wear many hats running a small business by myself. However, I worry that the fun will disappear and the stress will pile up if I am suddenly dependent on it to provide for my growing family. Additionally, the profit I make from it is so much sweeter when it is essentially "bonus" money as I already live off my day job salary. So in the future year, I am still going to double my growth again, but now it's more of a challenge to see how large I can go, instead of a desperate attempt to ditch the 9-5 life.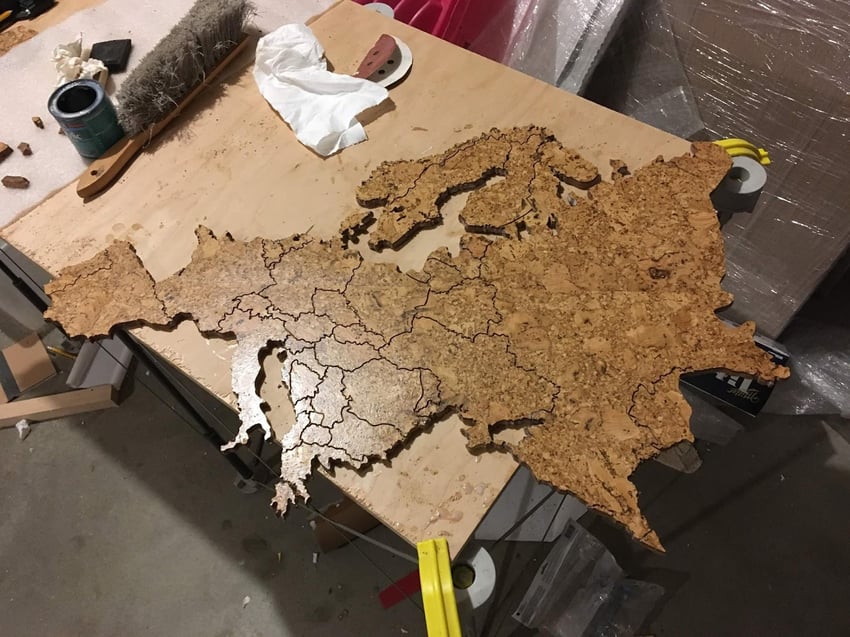 What's in the plans for the upcoming year, and the next 5 years?
I hope to continue my trend of doubling revenue year over year by increasing sales to $8000 a month in 2021. Some of my actionable goals to reach that level include expanding wholesale partnerships and increasing ad spend. I also want to focus on larger custom projects (+$1k). If I can figure out how to effectively market those, I can greatly increase my ad budget due to the higher price tag.
I am on the fence about adding additional products to the store. I have streamlined the manufacturing process for my current products so well that it is tough to develop anything that matches it profit-wise. It is so much easier to offer a few products and batch producing them than constantly making one-offs of 20 different designs. I don't plan on adding any employees, so it is a constant battle to make the most of my limited time.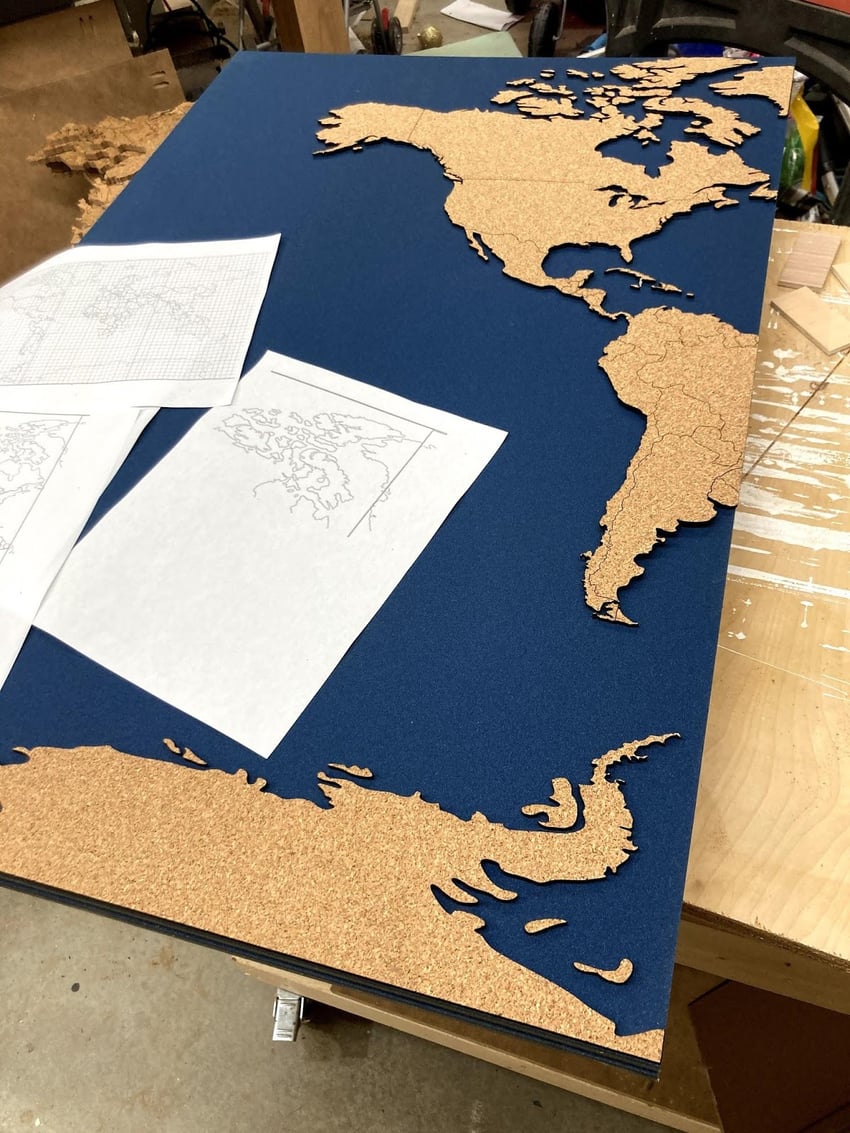 Have you read any good books in the last year?
With my family on top of my day job and growing GEO 101 Design sales, I had little free time to read this year. The one-piece of media that I enjoyed more than I thought was "The Last Dance," the documentary about Michael Jordan and the Chicago Bulls. I'm not a huge basketball fan, but I loved the focus on what made Jordan and the Bulls so great. It is a wonderfully insightful look at what it takes to be the best, and it was much more than talent that made Jordan what he was. His work ethic and obsession with competition help me remember to stay hungry, even when things are going well.
Advice for other entrepreneurs who might be struggling to grow their business?
Don't get married to an idea. It may seem amazing in your head, but test it out quickly and always be willing to kill it if it doesn't work. The world is abundant and there are plenty of great ideas out there just waiting for you to think them, so keep at it!
Where can we go to learn more?
If you have any questions or comments, drop a comment below!
-
Nick Fortosis, Founder of GEO 101 Design
Want to start your own business?
Hey! 👋I'm Pat Walls, the founder of Starter Story.
We interview successful business owners and share the stories behind their business. By sharing these stories, we want to help you get started.
Interested in starting your own business? Join Starter Story Premium to get the greatest companion to starting and growing your business:
Connect + get advice from successful entrepreneurs
Step by step guides on how to start and grow
Exclusive and early access to the best case studies on the web
And much more!
Together With Semrush
If You Don't Rank In Google, You Don't Exist.
In order to be successful, you need to be visible online. If you're not, then your competitors might be stealing customers from you.
Semrush lets you quickly create content that ranks, and compete with the biggest brands in your niche.
Try Semrush Free Today ➜