Update: How We've Grown Our CBD Store 30% YoY
•
Published: September 26th, 2022
This is a follow up story for CBD Store of Michigan. If you're interested in reading how they got started, published over 2 years ago, check it out here.
---
Hello again! Remind us who you are and what business you started
My name is Rod Glupker, my wife and I started CBD Store of Michigan in 2018.
This is our third interview with Starter Story. Here is our first interview, and our second interview.
We continue to grow from 2018 to now. We are averaging about $1000 per day in sales now.
We have been selling over 60 brands of CBD for the past 4 years and recently started our brand. Blue Lake CBD has helped us grow to new heights.
It has opened up the world of wholesale for us, and we have now put Blue Lake CBD into 20+ stores as of this interview.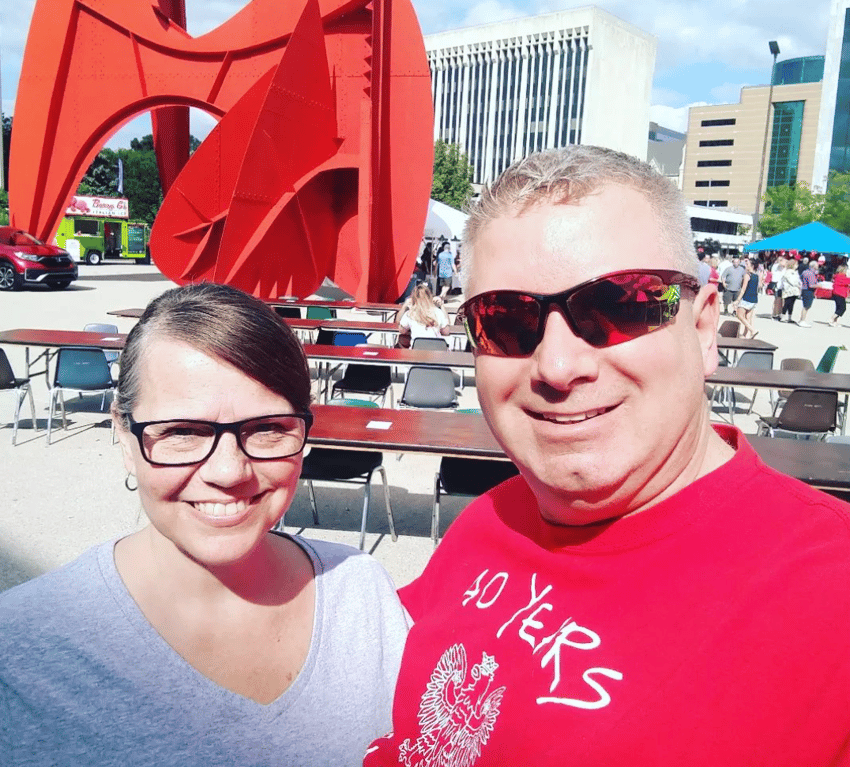 Tell us about what you've been up to. Has the business been growing?
The biggest thing we did in the past year is start our brand. Blue Lake CBD has given us a huge boost in revenue. Selling wholesale is a new ballgame for us. We are now selling 20, 40, 100, and 1000 items in a single sale to one customer vs. one item to several customers.
Seeing our Blue Lake CBD Brand on several storefronts and other websites is very rewarding. It is like having a bunch of employees, except we do not pay them hourly or even salary. They make money by selling our product at a retail price. It is a win-win all the way around.
In addition, we've tested out new marketing channels that have contributed to our business growth. Testing out ads on PodCast, Local News, and hitting the senior community with ads specifically to 55+.
The business continues to grow 30% year over year. That is a good pace for us. However, I am ready for 2023 to see a big jump!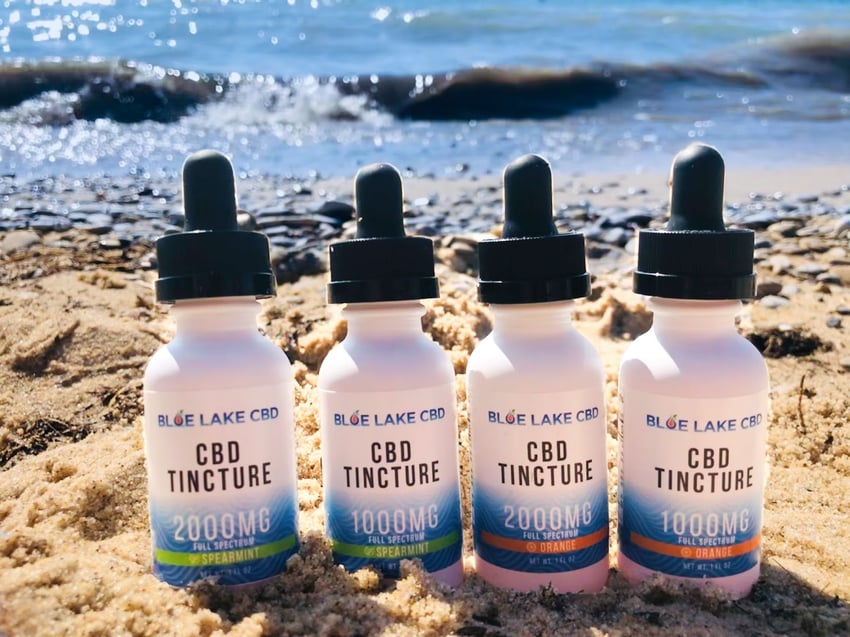 1. SEO
We hired an SEO and website manager. This has helped us move our ranking on Google to number 1 locally and top 5 statewide with our goal to be top 5 in the nation. That comes with time and a lot of effort. Hiring an expert in the field is good for business. However, be sure to research anyone or team you plan to hire. We found out the hard way, that not all "experts" are equal.
2. Rewards Program
We also started a rewards program. The rewards program has helped our customers to become more loyal to us. The program is offered through Square (our merchant account). The more they spend, the more rewards they receive. Customers get a point for every $25 they spend with us. When they reach 15 points, they are rewarded with 25% off their next purchase. It does not take long for customers to reach 15 points and when they get to the 25% off, they will usually stock up. Sometimes buying 6 times as much product as usual. Approximately 50% of our sales come from our reward customers.
3. Email & SMS
We have also started doing more email and text message campaigns for customers that opt in and want to be informed of new items, discounts, events, and more. Again, this is through our Square merchant account. Square will notify a customer if they have not been to our store in a while or let them know about a new product or sale that we are having. If a customer wants to enter their birthday, they will get a text or email about a birthday discount that is good for the week of their birthday.
4. Local Events
Another way to keep our name out there is to sponsor local events. I stay involved with the community by chairing with the 3 local Chambers of Commerce, United Way, the local Moose Lodge, etc…
Additionally, we have switched up a lot of our advertising dollars from print to media influencers. We are still testing the waters out and will find out if this is successful in the next few months.
The business continues to grow 30% year over year. That is a good pace for us. However, I am ready for 2023 to see a big jump!
What have been your biggest challenges in the last year?
It is great having our brand and watching it grow. However, it has a huge upfront cost, and starting a website as well as getting the brand noticed is not easy. Especially in the CBD industry.
Manufacturing and selling wholesale. It is a big investment. When ordering products from wholesale brands, you can order 6,8,10 items at a time. When you manufacture or have a product manufactured for you, you order 100's if not thousands of each item at a time.
This brings the cost of goods down, but the upfront costs are still a chunk of change. I would not recommend starting a business this way unless you have several thousand to invest.
Not only is there a big upfront cost, but now you have to market this new brand as well as get it lab tested and find room to store thousands of the goods. Getting a website and branding this product is a whole new challenge. Especially in the CBD world. You can not just build a website and expect it to sell your product overnight.
For one, most hosted sites are not CBD-friendly. Merchant accounts attached to your site are not easy either. Most do not accept CBD accounts. Nor do banks. When you do find a bank and merchant account, the fees are crazy high. Usually, triple the fees vs regular accounts. CBD is still considered "High Risk" just like marijuana or porn accounts.
Branding a new brand of CBD is also challenging. You can not advertise on most social media platforms or Google. You can not make claims ie. that CBD will cure cancer… CBD will stop your pain or anxiety etc… These statements are no-nos with the FDA. This makes marketing very difficult. I found going door to door from business to business is the most successful way to get my brand on their shelves.
What have been your biggest lessons learned in the last year?
Listen to my wife… She keeps me grounded. I have big dreams and a lot of ambition, but she is my accountant as well as my wife. She knows what we can take on and what we need to slowly work towards. Since day one, our business has been debt free. We only spend what we can afford.
In our first interview with Starter Story stats. We started out with 3 tinctures that took us 3 months to sell. Once we sold them, we bought 6 and sold them, then 12 then 24, and so on.
Now we have tens of thousands of dollars worth of inventory. This has been the way we run our business from the beginning and will continue to run it. Debt Free.
What's in the plans for the upcoming year, and the next 5 years?
Getting a larger space. Our store, office, and storeroom are at capacity. We now manufacture many of our products like bath bombs, and the packaging of flowers, 5-pack gummies, etc… This all takes up space.
We have run out of space in our location. We are either going to need to break through the walls and add space from neighbor stores/offices or move to another location. My next big goal is to have a complete manufacturing facility on site. We are making all of our tinctures, gummies, cream, soap, etc. Let's see what the wife will let me get away with in the next 5 years!
We will continue to grow our Blue Lake CBD line. My goal in the next 5 years is to have locations all across the US with our products on their shelves. We have spent the last year making sure that we can handle a large account or two. We are at a point where I know we can take on a lot more than we are currently handling.
What's the best thing you read in the last year?
Honestly, I have not had much time to read any books lately. I still get the local press delivered to my email. That as well as social media keeps me up to date on what's happening locally.
As for inspiration, I belong to several groups on Facebook, LinkedIn, Alignable, etc in the CBD industry. Many of those posting are either doing well or failing. I learn a lot about what to do and not to do by reading all the posts on those social media pages.
Advice for other entrepreneurs who might be struggling to grow their business?
The biggest way to fail is to start out bigger than you can handle. If you buy all the stock or equipment without the customers you will find yourself falling quickly. Likewise, If you have all the customers but are not ready to take care of all their needs right away, then you will lose those customers.
Take your time to research. Talk to others in the industry you intend to get into. Find out the dos and don'ts. Know your customer. Figure out ways to market to that customer. Listen to your customers. They will tell you their needs. Adjust to your customer's needs.
Being in business is not about you. Do not start a business that is catering to your needs if you are the only one that it caters to.
Are you looking to hire for certain positions right now?
I would love to hire right now. However, the wife says not yet. I have not had a day off since starting in 2018. So far the business has been successful because we are still spending within our budget. Hiring someone could put us in danger of spending more than we can afford. With that said, we are very close to possibly hiring a part-time person.
My goal for 2023 is to have someone else join us. The ideal person would be excellent at marketing, able to travel for trade shows, organized, professional, influencer, and will work for free… Just kidding. I would be happy to pay that person for their worth. That is why I am willing to wait a bit longer before hiring.
Where can we go to learn more?
If you have any questions or comments, drop a comment below!
-
Rod Glupker, Founder of CBD Store of Michigan
CBD Store of Michigan has provided an update on their business!
9 months ago, we followed up with CBD Store of Michigan to see how they've been doing since we published this article.
Want to find more ideas that make money?
Hey! 👋 I'm Pat Walls, the founder of Starter Story.
Get our 5-minute email newsletter packed with business ideas and money-making opportunities, backed by real-life case studies.