How I Grew My Trading Education Business By 33% Thanks To Social Media
•
Published: September 11th, 2022
Start A Stock Trading Consultant
This is a follow up story for Camelbacktrading 2724 LLC.. If you're interested in reading how they got started, published over 2 years ago, check it out here.
---
Hello again! Remind us who you are and what business you started.
Hi, my name is Paul Asmar and I started Camelback Trading 2724 LLC. over 2 years ago. I run a Futures & Stock Trading room on my Discord channel. I am on voice Monday-Friday breaking down how and why the market is evolving that day.
I also livestream the Market Profile which is a very visual tool that Traders use. My customers range in age from 20-80 and are seasoned Traders and also Traders just beginning their careers. Some trade full time while others Trade and have full-time careers and or their own business.
My business now takes in approximately $4,000 per month a 33% growth compared to last year.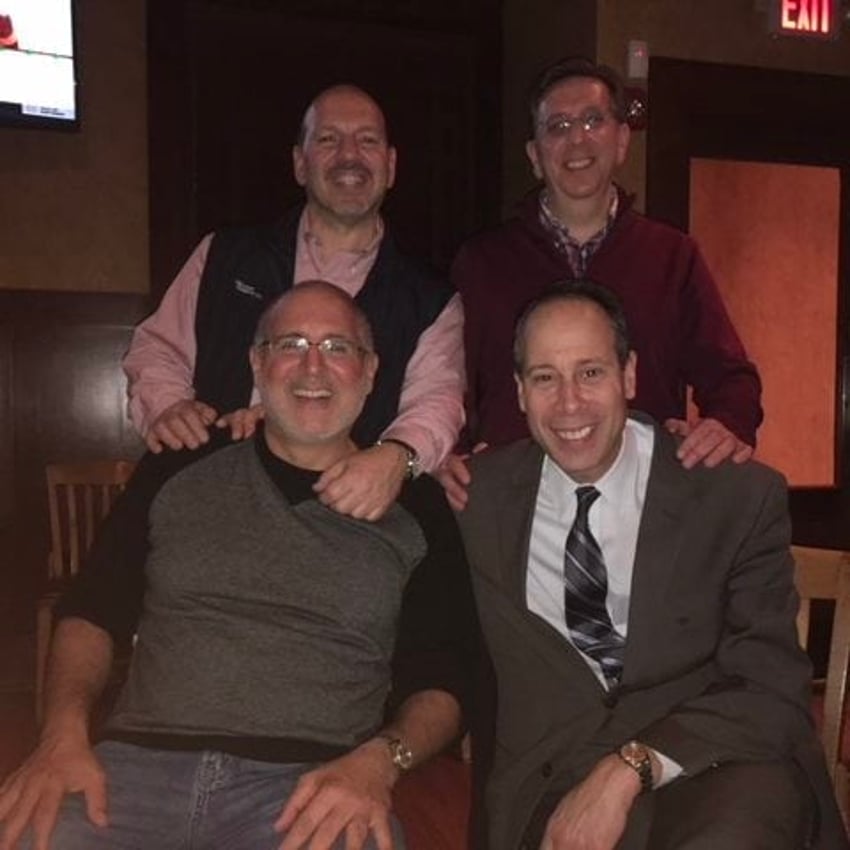 Tell us about what you've been up to. Has the business been growing?
One of the newest ventures I took on was writing a Children's book that includes terms used in trading so adults can learn also. It is a fun read for children and also has a glossary in the back that explains the terms used throughout the book. It has sold 100 copies in the first 2 months.
I am also in the process of getting it into local bookstores as well as having local TV and newspapers do a feature on it.
The book is called Algo The Alligator and His Mighty Lion Friends. It is available on Amazon for $10.95. If successful I will work on other Algo stories!
My business has grown for the following reasons. I now Trade the S&P Futures along with their options. This has resulted in an increase for my trading room of 150 traders to 200 as many traders are more inclined to trade Futures.
My Twitter account has grown to 4,700 followers from 3,000 in the past year which drives people to my website. My YouTube following has also increased to 1,600 subscribers, up from 1,000 a year ago.
This leads to more people signing up for my room as they see the value Camelback Trading can offer them. Trading for a living has a large turnover rate as unfortunately the percentage of traders that fail is very high. The purpose of my room is to educate & inform traders so the percentage of successful traders increases.
Don't be afraid to ask for help in your journey whether you are just starting a business or have an existing one.
What have been your biggest challenges in the last year?
The biggest challenge is retaining traders as the turnover rate is high. The volatility in the markets this year has been a blessing as that is the trader's lifeline.
Being a one-person operation is challenging as it leads to mental exhaustion by the weekend. In addition to being on the microphone 7 hours a day, I also do private consultations 2-3 days a week.
Getting my Instagram channel to grow! That has always been an issue for me.
What have been your biggest lessons learned in the last year?
The biggest lesson learned by far is not taking every trader's failure personally. That is not something I or anyone else can control.
The biggest skill I try to possess and pass on to my customers is to know yourself, know your competition, and know the product that you are trading.
Consistency leads to confidence which leads to success.
Being a one-person operation is challenging as it leads to mental exhaustion.
What's in the plans for the upcoming year, and the next 5 years?
My plan for the future is to increase the number of traders in my room since I believe with my help, their success rate will go much higher.
I am excited to see how my book does!
I need to get my business out to the masses as being a one-man operation limits my time and resources to market the business.
What's the best thing you read in the last year?
Any podcasts, videos, or books by traders I respect are recommended by me after I have devoured their knowledge. People like Jim Dalton, Anthony Crudele, and Peter Reznicek are just a few that I read and listen to.
Advice for other entrepreneurs who might be struggling to grow their business?
Always have an open mind and never give up.
If you have the passion and belief that what you are trying to accomplish is worthwhile, it is only a matter of time before it succeeds.
Don't be afraid to ask for help in your journey whether you are just starting a business or have an existing one.
Where can we go to learn more?
If you have any questions or comments, drop a comment below!
-
Paul J Asmar, Founder of Camelbacktrading 2724 LLC.
Camelbacktrading 2724 LLC. has provided an update on their business!
9 months ago, we followed up with Camelbacktrading 2724 LLC. to see how they've been doing since we published this article.
Want to find more ideas that make money?
Hey! 👋 I'm Pat Walls, the founder of Starter Story.
Get our 5-minute email newsletter packed with business ideas and money-making opportunities, backed by real-life case studies.