On Starting An Antique Restoration Business
Start An Antique Business
My name is Robert Morris and my wife Mercy and I are the owners of Antique Restoration and Sales. We restore specific antiques that are normally our own and then sell them online. We originally would take on many of my customer's restorations, but we are the point of the business now that we can take fewer customer restorations and focus on our restorations, which we enjoy much more. But there are exceptions like what we're working on right now.
A customer recently contacted us with her childhood dresser in need of restoration. This one moved us so much, we just had to take on the restoration. It's the kind of piece we love to restore, and the emotional aspect made it that more important for us to do. We tracked down a picture of her piece in an 1800's magazine and we restored her dresser exactly the way it looked.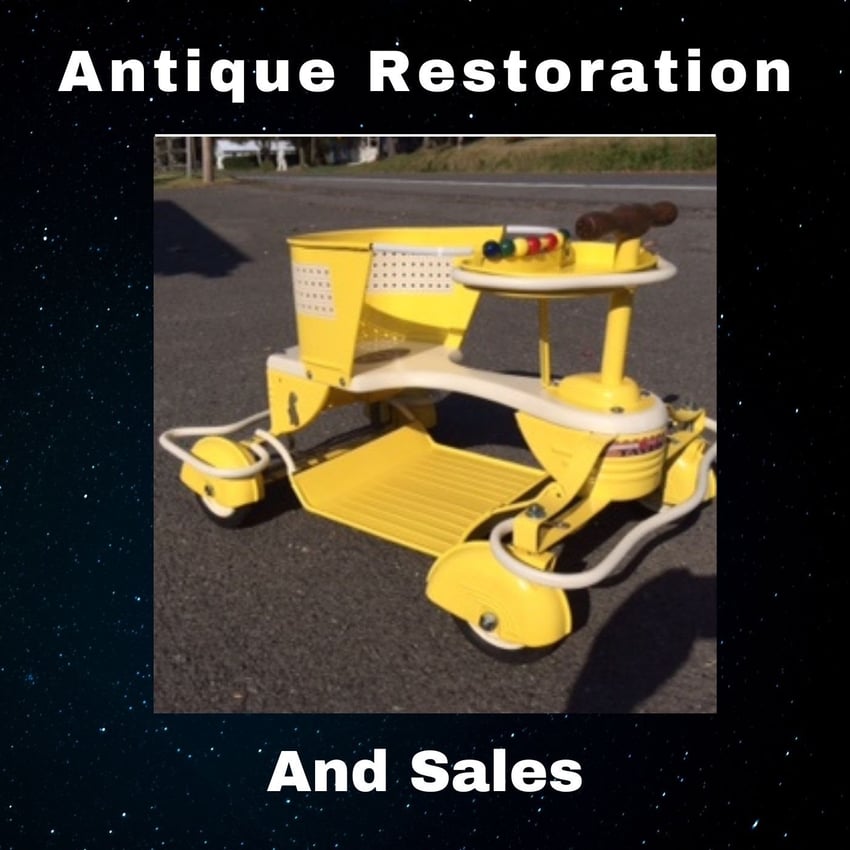 What's your backstory and how did you come up with the idea?
I grew up disabled and was in a wheelchair at the age of six. By the grace of God, I got feeling in my legs around the age of eight. I lived in the hospital for a long time and had to learn how to walk again. I come from a family of workaholics and began working in our family snack bar at the age of nine. It was called Jeanne's Snack Bar, which my grandmother started in 1939. My dad bought the business and that's where I began my work ethic. Still somewhat disabled, my dad taught me to keep it to myself and push thru and work and that's what I did, right up to the point where I bought the snack bar when I was in my twenties.
If you're looking to start a business, my advice is to start it asap. And don't be afraid to fail. I have had a lot of business' that didn't make it, but I learned something from everyone.
By my thirties, I opened a second location. After an accident in my thirties, I sold the business' and began running multiple fast-food chains. Over the next few years, I ran just about every fast-food chain you could name, but I wanted to get into manufacturing and by my late thirties I began running a major manufacturing plant making pizza dough and various pancaking mixes. During this time, I was also a very popular musician in my area, recording multiple albums and even playing on broadway.
One of my hobbies during this time was restoring an occasional piece of furniture. That was very relaxing for me. When the recession of 2008-09 the manufacturing plant relocated and I was unemployed. As a workaholic, I was going crazy, so I took a job in a warehouse where the first time in my career I wasn't the boss, but I didn't care because I was just happy to work.
Still being somewhat disabled, my body and my bones were weak. In 2010 I broke my back and became bedridden. I got chronic pain where I have to lie down constantly and I got major depressive disorder and PTSD. After years of depression and pain, I realized I had to do something while laying down during the day and that's where my wife remembered our hobby of restoring things.
My wife started Antique Restoration and one day when I was lying in bed, she asked me if I could help her a little and put a project on my lap and while watching tv, I started sanding.
And that's how Antique Restoration and Sales began. My wife runs the business, but I enjoy the fact that now and then she puts a piece of a project on my lap.
Because I still have chronic pain, I can't do much, but my wife will still place some pieces on my lap to sand. We prefer restoring our projects and selling them, but my wife still takes on customer restorations, but she is at the point now where she can pick only the restorations that we enjoy doing. Overall my years running and starting a business', I have realized that my workaholic attitude was very important to my success. You can't work a little and make it. You have to live it. It has to be at your very core. I also learned how important your employees are. They can make or break you. If you treat your employees great they will help you every step of the way.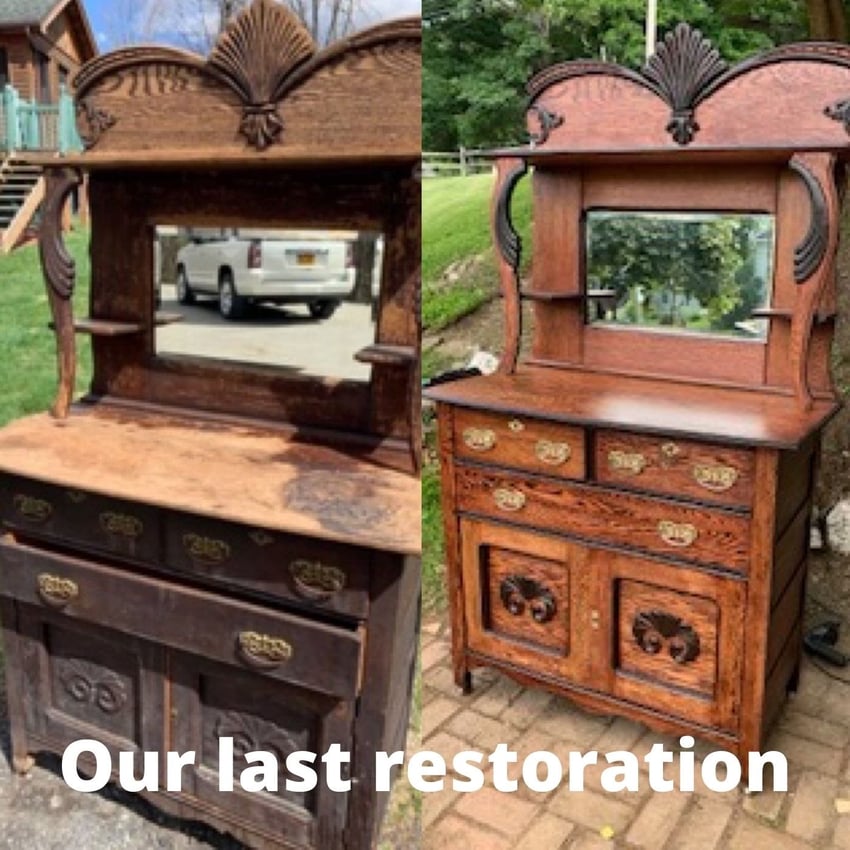 What platform/tools do you use for your business?
I use all the social media platforms to sell my restorations Facebook, Instagram, Twitter, Pinterest, Etsy, and YouTube. In this day and age, social media has to be a very important tool because your customers use it. And speaking of customers. I always had a great relationship even a friendship with my customers and that is very very important. A Lot of other businesses don't do that and I strongly believe that a relationship with your customers sets you apart from another customer service. And don't wait for a review, ask customers for a review.
Not only do I have a website to sell products, but I also have a shop on Facebook, Etsy, and others that are similar. You can't just have one spot for customers to buy from, but a shop in multiple sites gives you more advantages for a sale.
What have been the most influential books, podcasts, or other resources.?
No real books stand out to me for inspiration. Any books or podcasts that interested me was about work ethic because I always believed that was key to my success.
All of my inspiration comes from my family. My grandmother was born in Italy and started her family business. My dad who took a typing test for the state of new york and worked his way to the very top of the state working as a commissioner in the governor's office all by going to college at night. And I pull inspiration from myself. A six-year-old disabled boy, who taught himself how to walk again, hid a disability and owned multiple businesses' until his body finally quit and then pulled himself out of depression and pain and helped implement another business from a hobby.
Through starting the business, have you learned anything particularly helpful or advantageous?
I am also helping my son with The Chico & Poppy Show on Youtube, which is getting more and more popular and taking on a lot more time. I also believe that the show is doing so well because all the tools I have mentioned above are being implemented too.
If you're looking to start a business, my advice is to start it asap. And don't be afraid to fail. I have had a lot of business' that didn't make it, but I learned something from everyone.
I also found it helpful to find a business that didn't require a lot of money down. I began restoring school desks that I was getting for 5-10$ at garage sales and then selling them for 150$. It was mostly labor and I worked from my home. That way I wouldn't lose a lot of it didn't go anywhere.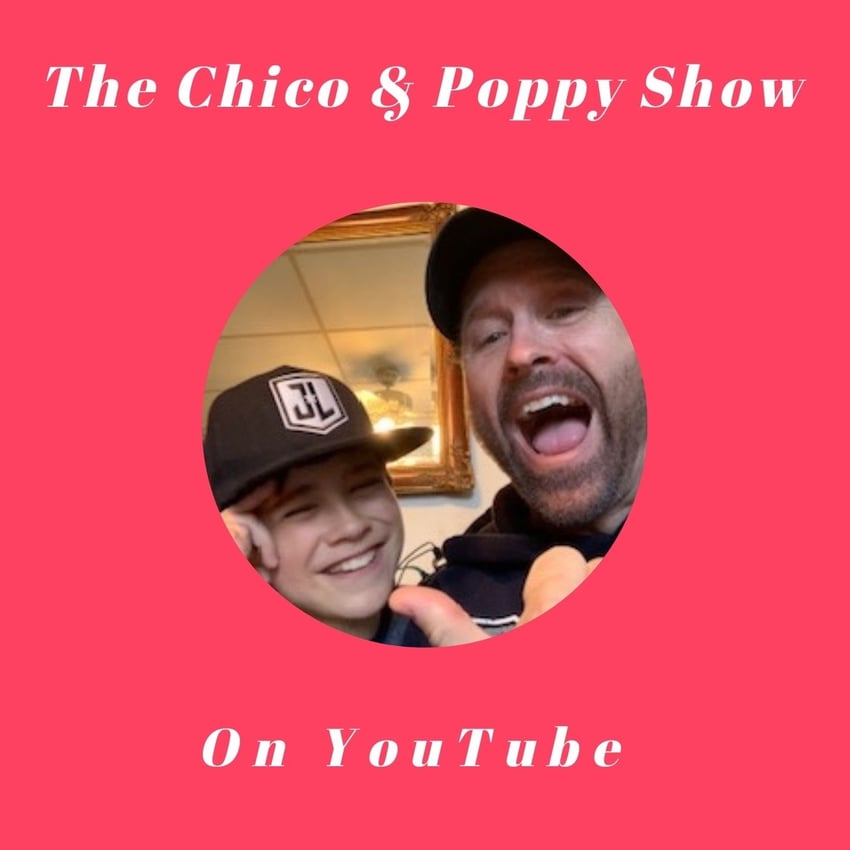 Where can you go to learn more?
You can find restorations on Facebook, Twitter, and Instagram under Antique Restorations and Sales. You can find The Chico & Poppy Show on YouTube. We make new episodes every Friday @ 6:00 pm. We are also on Instagram, Twitter, Facebook, and Pinterest. We will also be starting a podcast very soon too.
-
Robert Morris, Founder of Antique Restoration and Sales
Want to start your own business?
Hey! 👋I'm Pat Walls, the founder of Starter Story.
We interview successful business owners and share the stories behind their business. By sharing these stories, we want to help you get started.
Interested in starting your own business? Join Starter Story Premium to get the greatest companion to starting and growing your business:
Connect + get advice from successful entrepreneurs
Step by step guides on how to start and grow
Exclusive and early access to the best case studies on the web
And much more!
Starter Story
Wanna see 52 business ideas you can start with less than $1,000?
Join our free weekly newsletter and get them right now.