6 Best Startup Accelerators & Incubators In Riverside [2022]
•
Updated: January 20th, 2022
6 Best Startup Accelerators & Incubators In Riverside [2022]
Are you looking for an accelerator program in Riverside?
According to Inc. magazine Riverside is listed amongst one of the top 50 destinations in the USA to start a new business.
If you're starting a startup in Riverside, you might be wondering what startup accelerators or incubators exist in the area. Here's the full list:
Startup Accelerators & Business Incubators In Riverside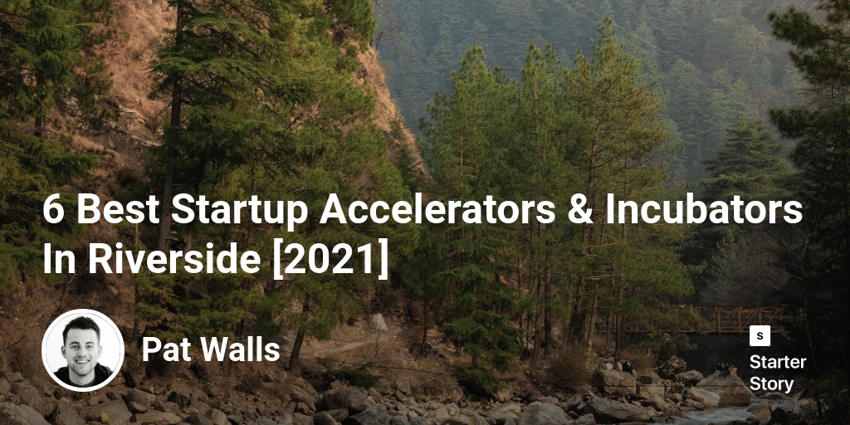 1. ExCITE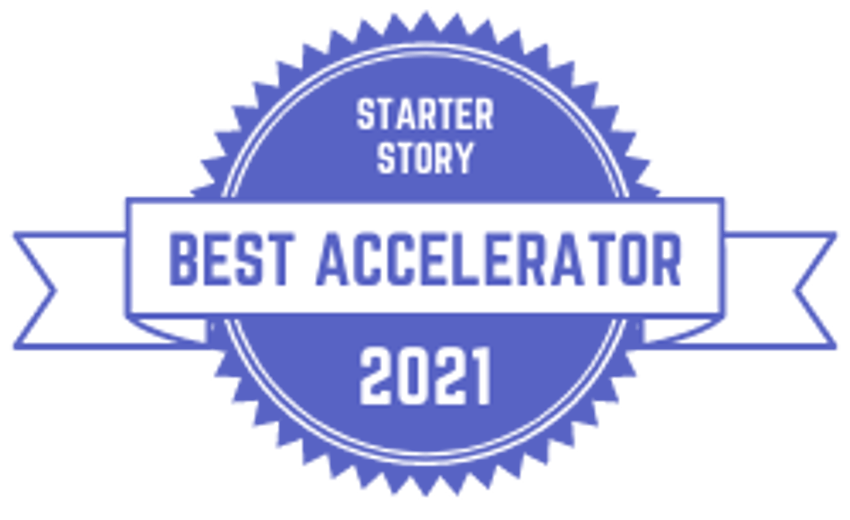 Location: Riverside

Industry: Technology Industry

Investment Size: Not Disclosed

Program Length: 6-12 Months
ExCITE runs a startup accelerator and incubator program for helping startup companies in the development of advanced technologies and creating high-tech jobs in Riverside. This 6-12 months program provides businesses with mentorship, networking opportunities, facilities, access to finances, fully equipped working space, strategic resources, startup toolbox, launch & learn workshop sessions, and various facilities & services.
Apply to ExCITE, or learn more ➜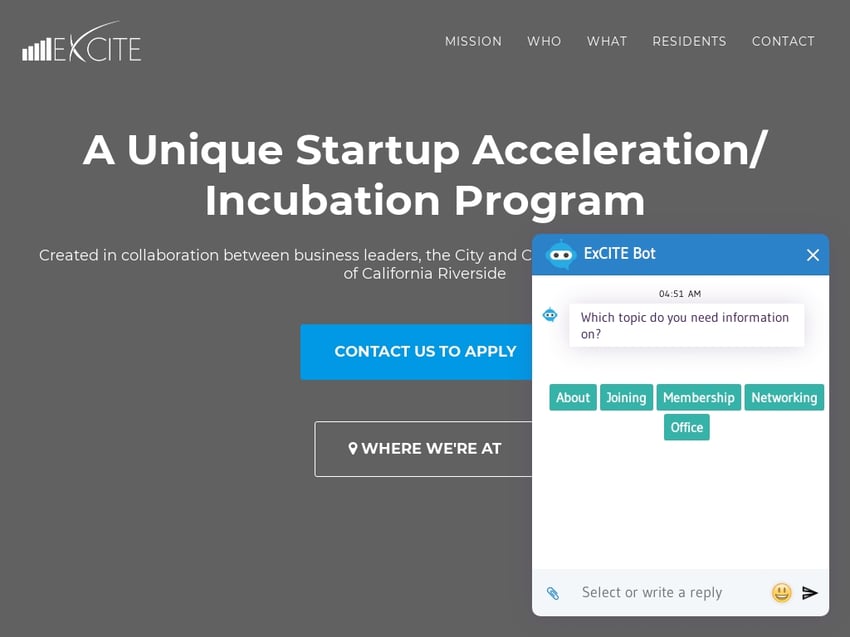 2. Mind & Mill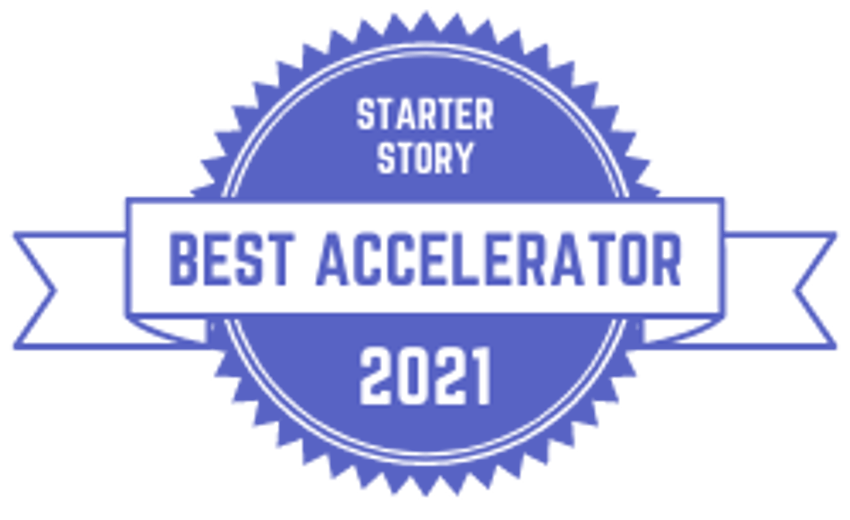 Location: Riverside

Industry: All Industries

Investment Size: Not Disclosed

Program Length: 3 Months
Mind & Mill organizes a startup accelerator program for helping early-stage startups in Riverside. This 3-month program provides them with mentorship, 1-on-1 meetings, assistance in funding, coworking space, access to demo day program and pitching events, networking opportunities with potential partners & investors, and support required to reach pre-decided business goals.
Apply to Mind & Mill, or learn more ➜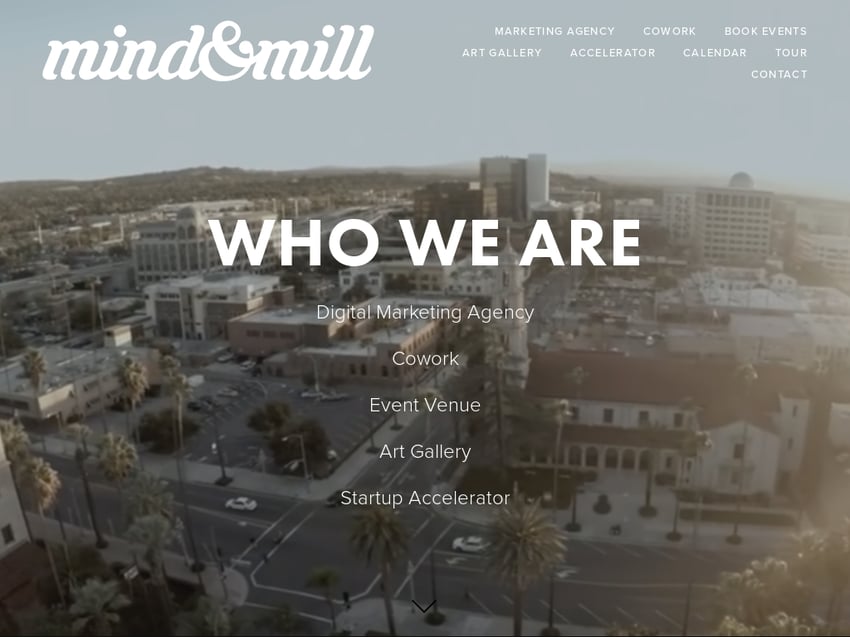 3. Entrepreneurship Support (EPIC)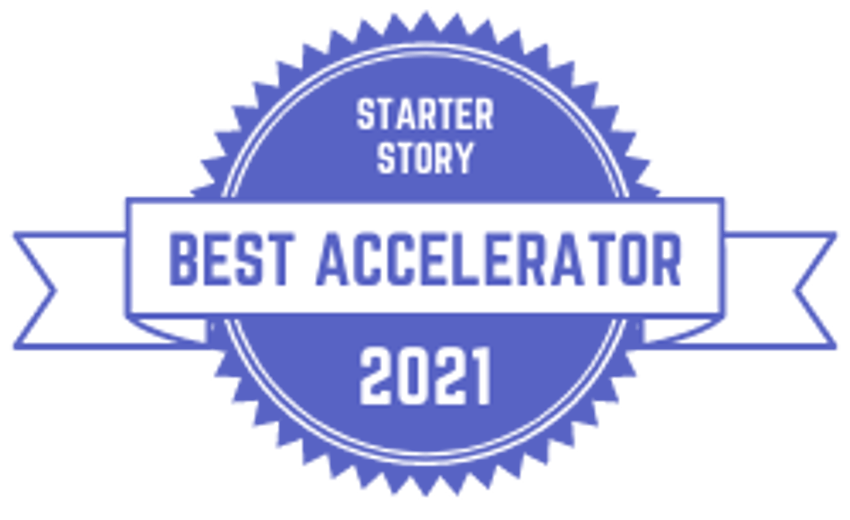 Location: Riverside

Industry: Technology and Innovation

Investment Size: Varies

Program Length: Not Disclosed
Entrepreneurship Support (EPIC) program provides a platform for accelerating and validating ideas into successful products and services for the industrial ecosystem. They offer technology entrepreneurs and innovators tools and resources to understand the process of technology commercialization and proof-of-concept to identify key markets and successfully launch new products. They also provide participants with mentorship & education to accelerate the growth of the business, access to capital, business incubation, and product validation.
Apply to Entrepreneurship Support (EPIC), or learn more ➜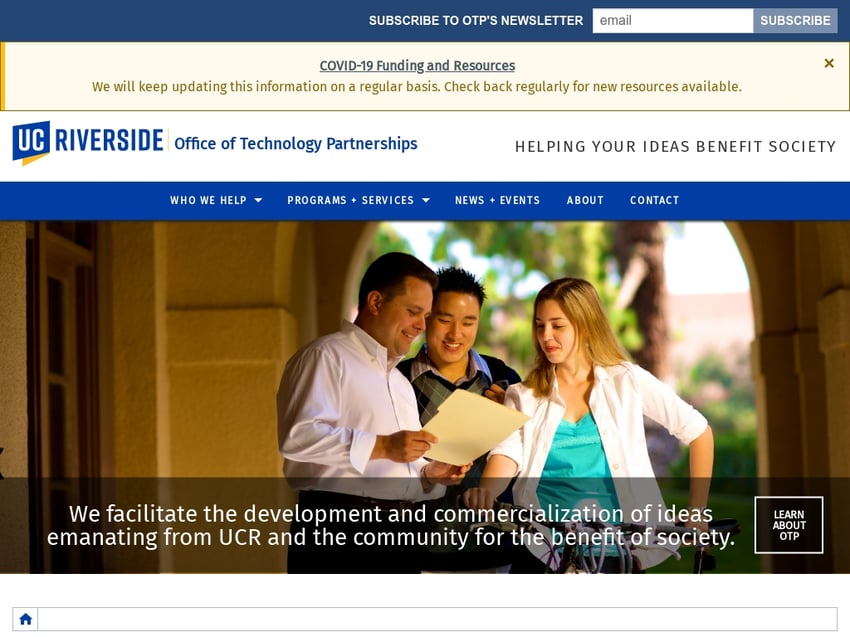 4. SEED Lab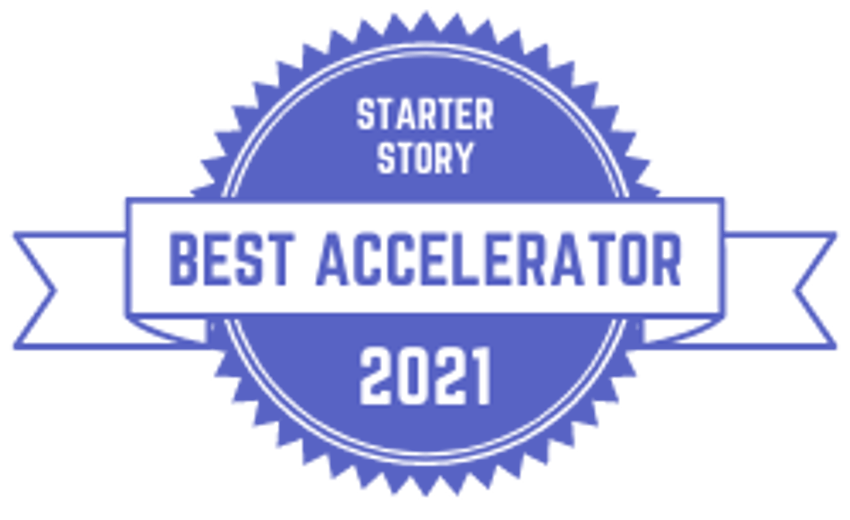 Location: Riverside

Industry: Social Businesses

Investment Size: $10K

Program Length: 8 Months
SEED Lab or Social Entrepreneurship Engagement and Development Lab is a specialized program; for early-stage social entrepreneurs and mission-driven business ventures. This 8-month program supports & helps entrepreneurs launch and take businesses to the next level by providing a tailored business curriculum, networking opportunities with industry leaders, a collaborative business environment, and mentorship opportunities from experts.
Apply to SEED Lab, or learn more ➜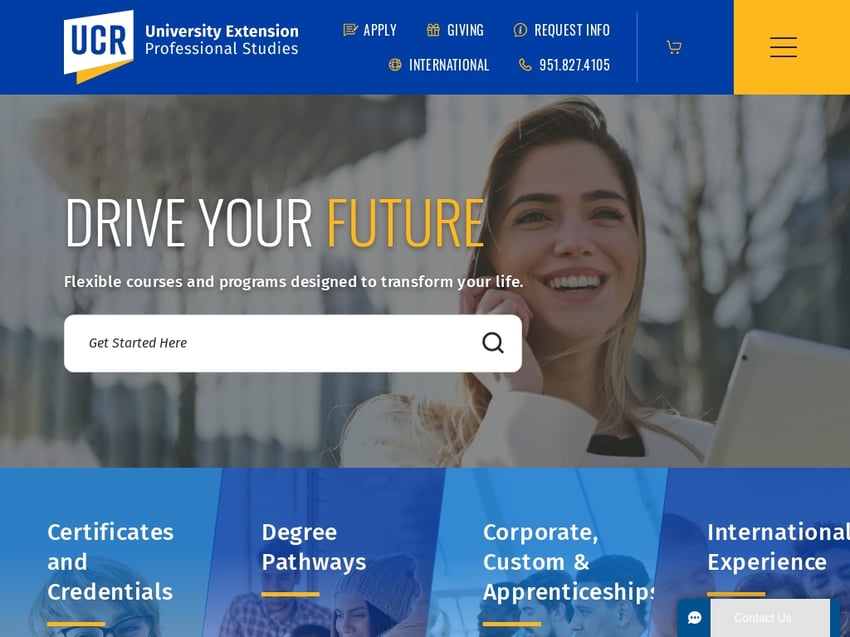 5. SBDC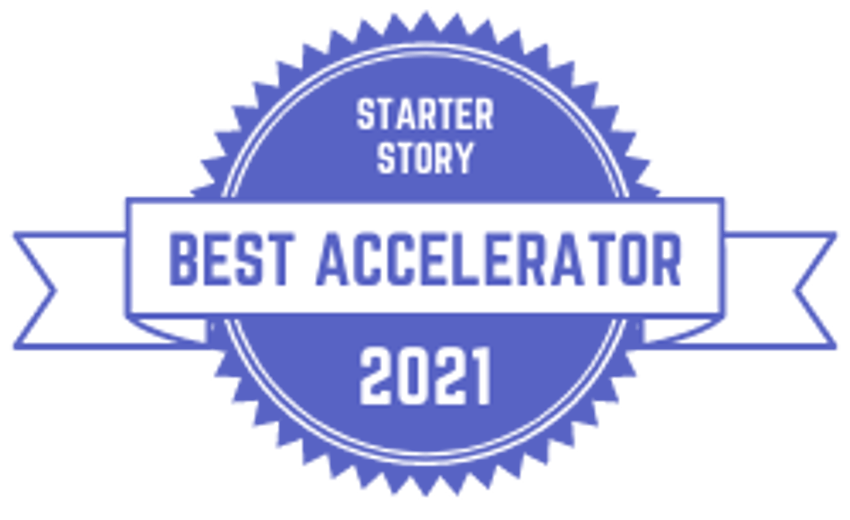 Location: Global

Industry: All Industries

Investment Size: Not Disclosed

Program Length: Not Disclosed
SBDC or Small Business Development Center runs a global program to help businesses grow and succeed in the industry. This program provides participants with 1-on-1 business consulting, specialized training, education about business planning, marketing, management, funding, workshops, loans & grants, and technical assistance for building high-growth and scalable business ventures.
Apply to SBDC, or learn more ➜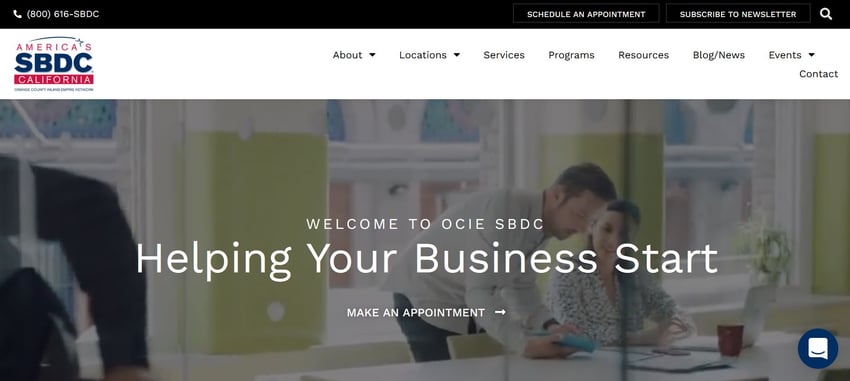 6. Score
Location: Global

Industry: All Industries

Investment Size: Not Disclosed

Program Length: Not Disclosed
Score hosts a global business program that helps small businesses in the region to succeed by providing them with mentoring, resources, training, workshops, seminars, and educational programs. They have a curated team of thirty mentors and business counsellors who have vast experience and knowledge of subject matter and business issues. This program also helps entrepreneurs grow and scale their businesses in the industry.
Apply to Score, or learn more ➜
Want to start your own business?
Hey! 👋I'm Pat Walls, the founder of Starter Story.
We interview successful business owners and share the stories behind their business. By sharing these stories, we want to help you get started.
Interested in starting your own business? Join Starter Story Premium to get the greatest companion to starting and growing your business:
Connect + get advice from successful entrepreneurs
Step by step guides on how to start and grow
Exclusive and early access to the best case studies on the web
And much more!
PROMOTED
Did you know that brands using Klaviyo average a 95x ROI?
Email, SMS, and more — Klaviyo brings your marketing all together, fueling growth without burning through time and resources.
Deliver more relevant email and text messages — powered by your data. Klaviyo helps you turn one-time buyers into repeat customers with all the power of an enterprise solution and none of the complexity.
Join Brumate, Beardbrand, and the 265,000 other businesses using Klaviyo to grow their online sales.
Starter Story
Wanna see 52 business ideas you can start with less than $1,000?
Join our free weekly newsletter and get them right now.