Thank you Klaviyo for sponsoring Starter Story ❤️
Turn one-time buyers into repeat customers. Try the platform loved by 265,000 brands
62 Best Retail Business Ideas To Start In 2022 [Profitable]
•
Updated: June 16th, 2022
Are you looking for the best retail business to start?
There are plenty of retail store ideas that you can start on a budget and build a successful line of business.
The good news is that several low-capital retail shop ideas and service niches are yet to be discovered.
From a food truck business to an e-commerce shop, we put together a list of the 50 most profitable retail business ideas you can start today!
Here they are:
1. Start an eye masks store
The eye mask is a simple accessory that blocks out light and improves sleep. The global mask market is expected to reach USD 18.6 Million in the next few years.
If you love to help people sleep better, then starting an eye masks business might be the perfect business opportunity for you.
An eye masks business is a relatively low barrier to entry business that doesn't require much of an up-front investment. You can start by making your own eye masks or buying them from wholesalers in bulk, then sell them to customers through social media platforms such as Facebook or Instagram.
2. Start an auto parts shop
If you want to start a retail business in the automobile industry, consider auto parts business.
The auto parts business is one of the most successful businesses in the world. There are many Auto Parts Businesses in the United States, Canada, and the UK, where most are run part-time.
Listed are the steps on how to start an auto parts shop business.
Pick a location
Do your market research
Secure all permits and licenses
Open a bank account for business transactions
3. Start a personalized gift business ($91.4K/month)
Personalized gifts are a great idea for celebrating important dates, joyous occasions and memorable moments. The personalized gifts include photo frames, key chains, to group gifts.
A personalized gifts business is a low-capital idea since you do not need a physical storefront or office space to start off the business. Besides, you can put as much time into the business as you would like, which means you can run the business as a side-hustle.
Check out our guide on how to start a personalized gift business
4. Start a pet store ($610K/month)
Pet stores are retail businesses that sell animals and pet supplies. They are a leading industry category with sales of approximately $4.5B U.S dollars and positive sales growth of 2.7%.
You can set up a pet store in many places like supermarkets, malls, or pet supply stores.
The first thing to do is to find a location for your store. A good place would be an area with many residential buildings, schools, and colleges as this will give you access to a lot of customers. It would help if you also looked for a location near public transport as it will make it easier for people to come and visit your store.
5. Start a perfume business
A fragrance or perfume business creates and sells products made from various ingredients, such as oils and extracts, which are mixed together to produce a pleasant smell.
And perfumes are no small business: the industry is expected to reach over $40B in the next few years.
There are a few ways to get started with creating your own perfume. You can start by choosing which ingredients you would like to use, and then find recipes that will work for those ingredients. Or, you could start with a fragrance that you already love and try to recreate it as closely as possible with natural ingredients.
6. Start an electronics store ($4K/month)
An electronics store sells any electronics from smartphones to televisions, laptops, refrigerators and other home appliances. With the technological advancements in the past decade, the electronics sector is expected to grow by 5.6 percent over the next five years.
To start an electronics store, research and find the right location for your store, then register your company at the state level to get the tax ID number.
Then, research your competition, which includes online stores and the local electronics store in your area. You should examine what they sell and focus on the products you can provide at a better price than the competition.
7. Start a food truck ($125K/month)
Food trucks are a highly profitable business that offers customers a variety of meal options. This basically operates on a large vehicle equipped with kitchen and food products.
The initial expense of setting up a food truck business is quite low when compared to that of a restaurant. The basic expenses to start a food truck business are as follows:
Food truck : There are various truck brands available in the market based on your requirements. However, to save cost, you can also buy a second-hand commercial truck that is less than 5 years old along with the insurance. In general, a commercial truck can cost between $50,000 to $90,000.
Kitchen equipment: It is advisable to buy new equipment as they are mostly electronic items, in order to cut down the maintenance cost.
Licenses & Permits: The cost of license and permit and other fees vary from state to state.
Staff: To run a food truck, a maximum of 2 chefs are required. The average salary of a food truck cook can vary from $28,000 to $75,000 for an experienced chef.
Marketing: promotion and marketing your food truck business through social media or a website.
In order to start a food truck business in a particular city, it is mandatory to check what kind of food trucks are already operating in your city.
8. Start a cycling gear store
The global cycling gear and wearables market is growing, as more people are opting for cycling as a form of leisure.
9. Start a furniture business ($124K/month)
The furniture industry involves the design, manufacture, and sale of various types of furniture for household and commercial purposes. With the increase in flexible workspaces and the growth of the real estate industry, the demand of the furniture business has also boosted in recent times.
According to a consumer survey, millennials are now the largest furniture buying demographic. In fact, young consumers are willing to buy picture-perfect unique furniture items where they are willing to pay extra for the perfect design but not only they expect free delivery but they also want quick delivery.
The furniture business is easy to start and does not require high investments. However, it is first important to know your niche for example office, domestic or home furniture or luxury items.
The business owner should set up a manufacturing unit, purchase the tools and machinery, and hire skilled staff to design and create the final product. The owner will also require the business license and registration depending on the number of employees hired at the manufacturing unit and the size of the business.
There are several factors that need to be considered before starting a furniture business, for example:
The raw materials: Furniture can be created using variety of materials like metal, plastic, rattan, wood, and even silver. The most preferred is the wood furniture. Wood is strong, durable and usually, one lengthy plank of wood can create one piece of furniture.
Gathering local clients: It is important the a small business should first go local in order to understand the expenses. In order to avoid huge transportation and delivery expenses, the local clients will be more profitable.
Social media following: Business owners can use social media marketing to promote their business and also become more aware of their target audience.
Logo and branding: Creating a unique brand and logo helps you connect with customers emotionally and promote recognition.
Shipping rates and inventory management
The furniture business needs a lot of preparation and prior knowledge. It is advisable to take business classes, learn about your local market, and make a solid business plan. In general, if your products are unique and one of a kind, consumers will be willing to pay a higher, including the shipping cost.
However, if your products are similar to other retail sellers, the competition will be higher, this is when the business owners should set up the discounts and low shipping rates in order to attract more customers.
10. Start a stationery business ($15.6K/month)
A stationery business sells stationery products such as paper goods, notebooks, greeting cards, and envelopes.
The best part about starting a stationery business is that it's relatively easy and inexpensive to get started.
Since there are so many different types of products available in this industry, there are endless opportunities for creativity, customization, and expansion.
You could even start out small by selling your products on Etsy or eBay before opening up an actual storefront.
11. Start a grocery store
A grocery store sells a wide variety of fresh vegetables, seasonal fruits, along with a full range of household and personal care items. The grocery store industry is the largest retail channel that makes $682 billion industry in the United States.
To start a basic grocery store, you can expect to spend a minimum of $50,000. Ideally, the bigger expense would be the rent, equipment, labor cost, cash registers/POS systems and software. Some of these are recurring monthly fees. However, things that will make a bigger impact on the business are the location, size of the store, competitors, local customers. To make a bigger profit, a new grocer should sell more items for a lower price.
A new grocer can also save costs by buying the items from local distributors. The distributor is the middle man between the manufacturer and the grocery store selling it. Once the store cost and location is decided, the next step is to obtain a seller license. In most states, a grocer's license is required to run a grocery store.
Thus an average grocery store has a profit margin of 3% to 5%. The profit rates depend on the location, size, and popularity of the store. On average, a small to medium grocery store can make profit up to $300,000 annually if all the profit factors are considered.
Another way to make your business more profitable is to diversify your store and add amenities like a coffee shop or stocking up the front of the store with magazines, batteries, etc. as these items can cross margin of up to 70%. As a rule of thumb, offer lower prices on higher purchase, this will ultimately win more customers and increase profitability.
12. Start a subscription box business ($106K/month)
A subscription box business is a type of business where customers subscribe to receive a niche set of products on a monthly basis. Subscription boxes are in high demand today as customers enjoy receiving a variety of products from various brands.
Some of the benefits to starting a subscription box business are:
The revenue is predictable as it is a recurring business
Adds more value to customer service as this creates a unique shopping experience
Customers can access exclusive products and also customize them based on their interest
Profit margin can range from 40%-60%
You can start a subscription box business by understanding the real market needs. Because of its highly competitive nature, it is important to find your niche and provide quality products based on your customer's interests. Additionally, it is important to decide what items should go in your box. The quantity, size, and design of the box plays key role in grabbing the customer's attention. Apart from the basics, you should also make sure that the items are bright and colorful.
Lastly, building a good relationship with the fulfillment companies will be profitable as this business is a routine task. If you have 100 subscribers, you will need a service that will pick up and deliver your products. In addition to this, marketing your service can be an advantage. In order to promote the service, you can build your website, create special offers to attract and retain customers.
13. Start an ecommerce store
An eCommerce business is a company that sells products or services online. Ecommerce businesses have many advantages over brick-and-mortar businesses, including lower overhead costs, increased flexibility and reach, and the ability to reach a wider audience.
eCommerce is booming right now because of the convenience and efficiency it offers consumers. Consumers can buy products from their favorite brands on a platform that makes the whole process easier than ever. They don't have to leave their homes or go out in public, they can just sit down at their computer, tablet or smartphone and browse through all of the options available to them.
To start an ecommerce business, you'll need to set up a website where customers can browse your inventory and purchase items, as well as payment processing software that allows you to accept credit card payments. You'll also need to choose a shopping cart software and manage inventory tracking software.
14. Start a cosmetic store ($8.5K/month)
The cosmetic industry is growing rapidly. Starting a cosmetic shop can be highly profitable, but only if you stock trendy, skin-friendly products.
If you are passionate about the beauty industry, consider starting a cosmetics brick-and-mortar shop.
Cosmetic shops sell products ranging from anti-aging, aromatherapy, lotions, beauty spa, cosmetic store, and even make-up.
To start a cosmetic store, research the market and source products from well-known brands in the beauty industry.
15. Start a news stand business
16. Start a sewing and alteration business ($1K/month)
17. Start an antique business ($15K/month)
For those targeting the elite class, the notion of owning an antique and vintage business can be fulfilling and profitable.
Antique businesses focus on procuring items at a low price and restoring them, then selling them at a profit. The items can include old toys, cars, bikes, household items, crafts, vintage jewelry, etc.
Opening an antique item store may seem somewhat daunting. However, once you have researched the items available and acquired the necessary skills and expertise, you will be ready to kick off.
For some, a storefront with enough storage for antique items might fit the bill. For others, an online store will work pretty well. Regardless of your approach, the secret is applying your entrepreneurship strategies to an overall framework for success.
18. Start a bakery
Bakery businesses produce and sell flour-based food baked in an oven. Baked foods include bread, cookies, cakes, donuts, pies, and pastries.
Starting a pastry store can be a rewarding business opportunity if you have a passion for baking. If you plan to start a bakery, consider that happy customers often become repeat customers. Therefore, work on customer satisfaction.
To start a bakery, pick a bakery format. Some options include a counter-style bakery, a bakery with a café hybrid, a food truck with a bakery, or a home bakery. Write a suitable business plan and choose the correct location.
19. Start a mobile store
20. Start a kids store
The kid's store business is a large market attracting millions of annual global sales and steady growth. If you plan to start a kids store business, you can specialize in clothing, toys, and accessories or sell all of these in one store.
Research the local market to discover what is appealing, and find the best suppliers. Define a business model and apply for applicable licensing. For kids apparel stores, a physical storefront acts as an anchor and helps build a local customer base. An online store will help you reach a wider market as you supply to those outside your locality.
21. Start a coffee cart
22. Start a butcher shop
23. Start a plant nursery shop
24. Start an ice cream shop
25. Start a ladies garment shop
26. Start a retail pharmacy ($515/month)
27. Start a restaurant
If you love cooking and have a passion for entrepreneurship, starting a restaurant can be fun and a lucrative business.
To get started, choose a great location, and hire an excellent support team. You will need a chef to inspect the food, line cooks, waiters, and waitresses to serve the customers. No matter the restaurant type, you need great culinary and business skills, to make your dream come true.
If you plan to open a restaurant, gain insight from consumer preferences and focus on serving modern consumers what they need.
28. Start a fruits store
29. Start a flower shop ($120K/month)
Do you enjoy designing floral arrangements for special events like weddings or holidays? If so, owning a flower shop can be exciting and rewarding.
However, setting up the business for success can be overwhelming.
As a florist, your role is to touch people's emotions with the flowers. The career requires creativity and design skills to appeal to your target customers. You need to love and enjoy working with flowers and have some patience.
30. Start a fashion accessories business ($31.6K/month)
If you love fashion and clothing design, you may want to start a fashion accessories business. As a fashion accessories consultant, you help clients develop and adapt personal and professional styles.
Fashion accessories are decorative items that supplement one's outfit. They include jewelry, gloves, belts, scarves, watches, sunglasses, bow ties, leggings, suspenders, and tights. To work as a professional stylist, collaborate with clients to understand their needs and tailor styles and aesthetics to each individual's preferences.
31. Start a kitchenware and home essentials shop
Kitchenware and home essentials supplies remain a traditional retail business globally. Even in this era of the internet, people prefer purchasing kitchenware and home essentials from brick and mortar stores.
Therefore, if you plan to start a kitchen supplies business, you may consider opening a physical store.
Do you want to start a kitchenware and home essentials store? You can purchase a struggling store or start from scratch. Remember, location is a significant factor in the approach, so focus on the high-traffic areas like near residential locations.
32. Start a bags store
33. Start an organic food store
34. Start a pizza store
35. Start a toys store
36. Start a xerox shop
37. Start an aquarium house business ($8K/month)
38. Start a departmental store
39. Start a crockery store
40. Start a hydroponic store
41. Start a fuel station business
42. Start a tyre store
43. Start a two-wheeler showroom
44. Start an apparel boutique
45. Start a fabric store
46. Start a footwear store
47. Start a liquor shop
48. Start an used book store
49. Start a health food store
50. Start a gadget accessory store
51. Start a workwear retailer business
52. Start a sports wear store
53. Start a mobile bar
54. Start a mobile car detailing
55. Start a gardening tools hardware
56. Start a corporate uniforms
57. Start a seed selling
58. Start a custom phone case
59. Start an automobile service station
60. Start a furniture flipping
Flipping furniture is a business idea that can make you money by working a few hours a week. From kitchen tables to dressers and armories, you can turn old pieces of furniture into a masterpiece that someone would be searching for.
If you have a few hours a week and you enjoy checking out wooden furniture, flipping household or office furniture can be a profitable business idea. Some furniture flippers earn a 6-figure profit per year, from furniture flipping.
61. Start a gaming parlour
62. Start a Garment Retail Store
While garment retail stores are getting a lot tougher because of huge discount department store chains, they are still a viable business idea for entrepreneurs who are willing to commit extra time and effort to make a sale.
If you are planning to start a garments retail store, develop a strong business strategy that clearly differentiates you and gives shoppers a reason to walk into your store. You will need capital for funding the inventory, paying rent, and some cash reserve to market your business.
Did you know that brands using Klaviyo average a 95x ROI?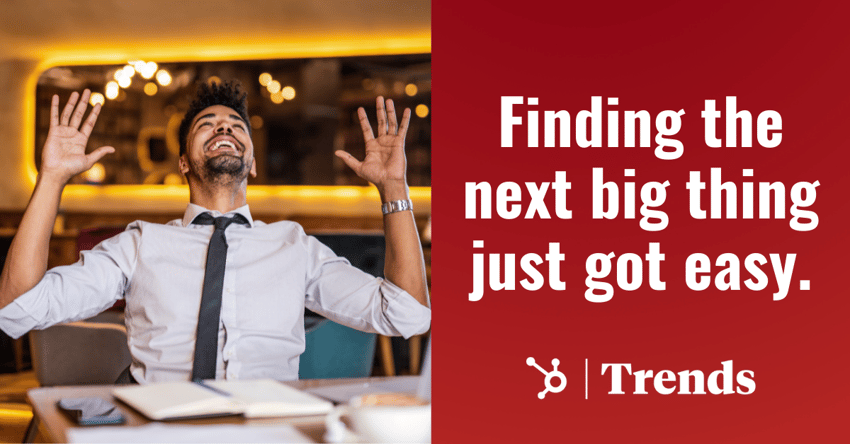 Finding your next business idea just got easy
Get access to emerging business opportunities months before anyone else.
Join a private community of 16K entrepreneurs and investors that genuinely want to help each other out.
Access live trainings with industry experts to help you take your business to the next level.
Try it 7 days for just $1