On Building A Profitable Project Management Platform
•
Published: March 5th, 2021
Start A Task Management Software
My name is Angel Grablev, I am the CEO of Freedcamp, a Project Management platform that helps teams stay productive online. Our customers range from Barack Obama's election campaign to Marketing Agencies and everything in between.
Our company started charging for advanced features 3 years after its inception. In the following 5 years, we averaged a thousand dollars monthly revenue. After adjusting our pricing model from à la carte to a set of plans our revenue increased exponentially within months. A few years ago we invested in some innovative features, never before seen in other systems, and managed to triple our revenue within a few months. We've had fantastic growth since that milestone.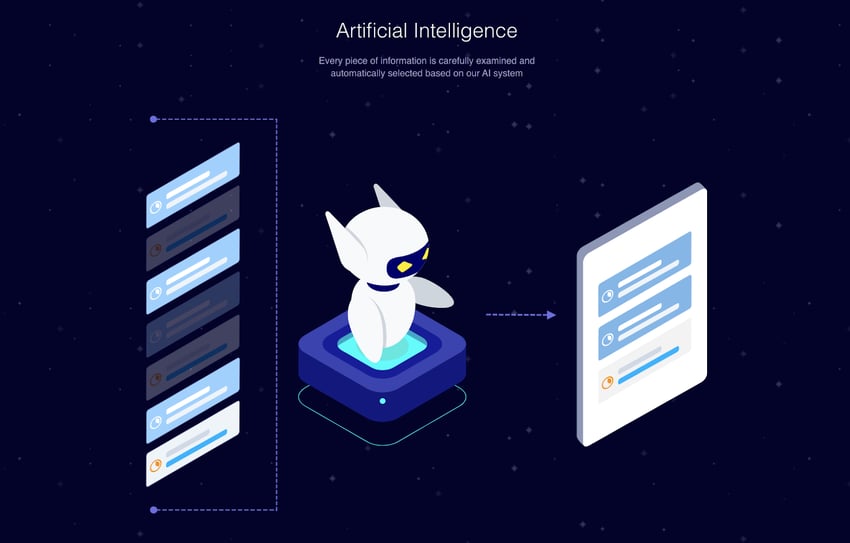 What's your backstory and how did you get into entrepreneurship?
I have been a web developer as far back as I can remember. I love every detail of building cutting-edge online presences. When I was 10, I saw the Yahoo website for the first time. Long story short, I fell absolutely in love.
If you are honest with yourself and see something going wrong, recognize it and look for solutions.
I had a couple of enterprises early on, such as an online radio station and a video production business. At age 16, I founded my first official company by writing a business plan and raising $5000 from my Chemistry teacher. I built a social network for the popular game of Counter-Strike, allowing gamers to find players for their teams and instantly begin practice matches. Most of the work was outsourced to a team in India, meeting with them late at night in my car on the street.
As a young entrepreneur, I made some classic mistakes that taught me valuable lessons in the long term. The biggest one was the idea that if I build a product that is needed by many, the users/customers will simply come by themselves with no marketing. After a month, there were barely any users on my platform, and my finances ran out, so I was forced to shut down. Even though the experience was very difficult for me a few years after I closed down, the same system was built directly into the game itself, validating my idea.
Take us through your entrepreneurial journey. How did you go from day 1 to today?
At age 20, I was a part of the historic camping trip, which ended up being the beginning of Freedcamp. Having experienced the struggles of organizing projects via email, I quickly realized the same solution utilized by companies across the world could be used much the same way to organize any part of our lives. However, using what was already on the market quickly proved to be unfit to satisfy the niche I had discovered. People organizing camping trips or school projects couldn't justify spending hundreds of dollars each month. Additionally, the mere complexity of said tools was overwhelming, even for seasoned professionals. The solution was to make the system's core free and reduce complexity by utilizing an add-on approach.
Freedcamp was born after a year of late nights and 48 hour weekends while working a full-time job as a marketing designer. Within a year, we had 30,000 dedicated users who confirmed our hypothesis. After that time, we raised $30,000 investment from a relative and went full-time working on the platform. Most days, my co-founder and I ate a Crunchwrap Supreme from Taco Bell to save money.
After a while, we could no longer support ourselves. My co-founder was not happy with the effort it required to build our dream, so I was forced to let him go and learn programming and server maintenance within months. I went back to working a full-time position elsewhere, which allowed me to pay an overseas developer to add new features to the system while I was working on Freedcamp on the side. I had a nightly 10 pm meeting with him to make sure he is on track, which was quite challenging as falling asleep afterward was difficult.
A couple of years later, I was approached by Igor Kryltsov, who stated that he had been running a Web Development business for many years and had tried to start a couple of startups in that period that all failed to acquire traction. He liked what Freedcamp was doing and the fact that it had penetrated the market. So he offered to partner up with me, providing his team to develop the platform. Initially, it was challenging to get started, taking us almost a year and a half. The team he worked with was in Ukraine and required a salary to work full time on Freedcamp. Also, there were some differences in work styles that needed to be resolved for us to really get started. We managed to secure a few small investments from Angel investors he knew and get the team salaries.
I continued to work full-time at a few different companies while working on Freedcamp on the side. Which ended up being extremely valuable for me as I gained a lot of experience as a Team Leader writing higher quality code and organizing the team to achieve goals. A few years ago, after a financial miscalculation, we were on the brink of bankruptcy. I was left with no choice but to find a way to make a change that will increase our revenue dramatically in the shortest period of time. After a day of planning, under immense pressure, I managed to come up with a plan that would release a revolutionary new feature that will make our platform the most productive system on the market. My team was hesitant as it felt like we needed a miracle to succeed. However, months after releasing the feature, we had the necessary improvements in our revenue. Most of our competitors ended up releasing a similar feature within the year.
With our revenues increasing to cover all expenses we endure, I was able to go back to full-time as the CEO of Freedcamp, paying myself a salary. It was hard at first as I had let Igor take the reins for several years, and I was more experienced as a developer than a CEO. So I invested my first two years building a brand new version that would make Freedcamp back to a cutting edge product replacing our 10-year-old front-end. Once the new version was ready, I realized that I would need to stop being a developer and take over as a CEO again full-time to make sure our company is heading in the right direction and become the standard in Project Management. For the past 6 months, I have been relearning my workday and responsibilities. Learning many new lessons based on the mistakes I was making every week.
How are you doing today and what does the future look like?
We have been profitable for the past 3 years. Revenue growth decreased significantly when we focused almost 100% of our efforts on rebuilding our entire front-end. With no new features and efforts on expanding the brand, things stayed the same for a while.
Now that I am focusing my efforts on growing the business, I will be spending much of my time in marketing and partnerships that will increase revenue. From its inception, Freedcamp has spent $0 on marketing. We have started working on marketing strategies that will allow us to acquire users by using money.
We plan to release 2 new major products within 2021 that will leapfrog us ahead of the industry for years to come. Making our system the obvious choice for small and large companies. We have already begun working towards making our system support larger enterprise clients that we had to alienate in the past.
Through starting the business, have you learned anything particularly helpful or advantageous?
One of the most important lessons I learned from starting several businesses was to always start with the most basic version of your product. Finding the one thing that makes the product what it is and/or would be something people are willing to pay for. Then laser focusing on releasing it as soon as possible. Mentoring other companies, I have yet to find a founder who doesn't try to take on too much and end up wasting time before releasing their product.
Marketing is at the core of every successful business. So start thinking about it from day 1. Get the community's attention as early as possible and allow people to subscribe to your newsletter. Show progress and get feedback early on.
Find the right partner. It's almost impossible to create a business by yourself. So make sure you know who you are getting in bed with. Make sure you compliment each other.
What platform/tools do you use for your business?
We mainly rely on our own product to collaborate, which in turn helps us improve it based on our own experience as a remote team.
For meetings, we utilize Skype while making sure to summarize our meetings in Freedcamp for reference.
We use AWS for our servers and Stripe for billing, which are both solid products. AWS has a fantastic program that sponsors startups and can give you more than $100,000 initially to get you started.
What have been the most influential books, podcasts, or other resources?
There is always one book that comes to mind when I am helping a new entrepreneur get started, Blue Ocean Strategy. It teaches you how to think about your product innovatively and not fall into the habit of copying others as your main planning source.
Another book that I listen to often is Insanely Simple, it's from the main marketing person that worked with Steve Jobs. It provides the most in-depth look at how Apple thinks about products and innovation by applying the most extreme form of simplicity.
Advice for other entrepreneurs who want to get started or are just starting?
Having been a part of an accelerator, I highly recommend it as a way to get started. It gives you access to amazing mentors who can really help you in any stage of your business. They teach you almost all the lessons you would otherwise have to learn the hard way. In the end, they give you access to a plethora of investors to get your business to the next stage.
Find a mentor who you look up to and talk with them once in a while to share progress and get advice. If you do not join an accelerator, try contacting people you like on social media, you will be surprised how often they may be willing to help.
Find your flaws and mistakes as early as possible and address them right away. Many founders lie to themselves about their success and overlook the real situation. If you are honest with yourself and see something going wrong, recognize it and look for solutions. My favorite approach is to go to Audible and look for books that address the issue I am having. So far, it has worked 100% of the time.
Where can we go to learn more?
-
Angel Grablev, Founder of Freedcamp
Want to find more ideas that make money?
Hey! 👋 I'm Pat Walls, the founder of Starter Story.
Get our 5-minute email newsletter packed with business ideas and money-making opportunities, backed by real-life case studies.