Thank you Klaviyo for sponsoring Starter Story ❤️
Turn one-time buyers into repeat customers. Try the platform loved by 265,000 brands
The 5 Best VC Firms In New Orleans, LA [2022]
•
Updated: January 20th, 2022
The 5 Best VC Firms In New Orleans, LA [2022]
Are you looking for a VC firm for your New Orleans, LA based startup?
Finding the right investment firm for your startup can be a daunting task.
There are a number of successful venture capital firms in New Orleans, LA, and we've curated a list of the best local firms in the area. Additionally, we provide you with:
Investment size
Funding stages
Typical industries the firm works with
Well known companies the VC firm has invested in
Here's the list:
1. LongueVue Capital
Location: New Orleans, LA
Industries: Healthcare, Transportation & Logistics, Specialty Manufacturing, Industrial Service, Consumer, Food & Beverage, Specialty Packaging
Investment Range: $10M - $15M
Stage: Series B
Companies invested in ECA Medical, KPS Life, Ascent Aviation Services
LongueVue Capital is a New Orleans-based private equity firm established in 2001.
This firm invests in middle-market companies across various industries with high growth records.
In the past 20 years, the company has generated $1.4 billion of Annual Revenue and has more than 10 successful exits.
LongueVue Capital typically invests anywhere between $10M to $50M at the initial stage.
Learn more about LongueVue Capital ➜
2. Sisung Capital
Location: New Orleans, LA
Industries: Telecommunications, Print Manufacturing, Construction Service, Oil & Gas, Healthcare, Media and Government Services Sectors
Investment Range: Not disclosed
Stage: Seed Stage
Sisung Capital is a part of the Sisung Group and provides growth capital to startups and successful companies looking for business expansion.
This investment firm funds product manufacturing & testing also helps companies to enter into new markets and explore their full potential.
The company's mission is to build a thriving business community by making diversified investments and providing the required knowledge to grow a successful business.
Learn more about Sisung Capital ➜
3. New Orleans Startup Fund
Location: New Orleans, LA
Industries: Media, Technology, Healthcare, Food & Beverages, Education, Software, Consumer Products, etc.
Investment Range: $25K - $100K
Stage: Seed Stage
Companies invested in: Acrew, BioAesthetics, Ecosweet
New Orleans Startup Fund is a non-profit seed-stage investment firm based in the Greater New Orleans area.
Their goal is to boost the entrepreneurial environment in New Orleans by providing funds and business guidance to early-stage companies with notable growth potential.
The firm's extensive investment portfolio comprises popular names like adverCar, Bioceptive, and CultureConnect.
New Orleans Startup Fund's typical investment ranges from $25K to $100K initially.
Learn more about New Orleans Startup Fund ➜
4. Revelry Venture Partners
Location: New Orleans, LA
Industries: Technology
Investment Range: Not disclosed
Stage: Seed Stage
Companies invested in: YellowBird
Revelry Venture Partners is an early-stage VC firm investing in emerging tech startup companies.
They look for founders with deep industry knowledge and innovative ideas to contribute to the changing technology market in the world.
The company not just provides capital but also offers one-on-one coaching to help new entrepreneurs achieve maximum growth.
Learn more about Revelry Venture Partners ➜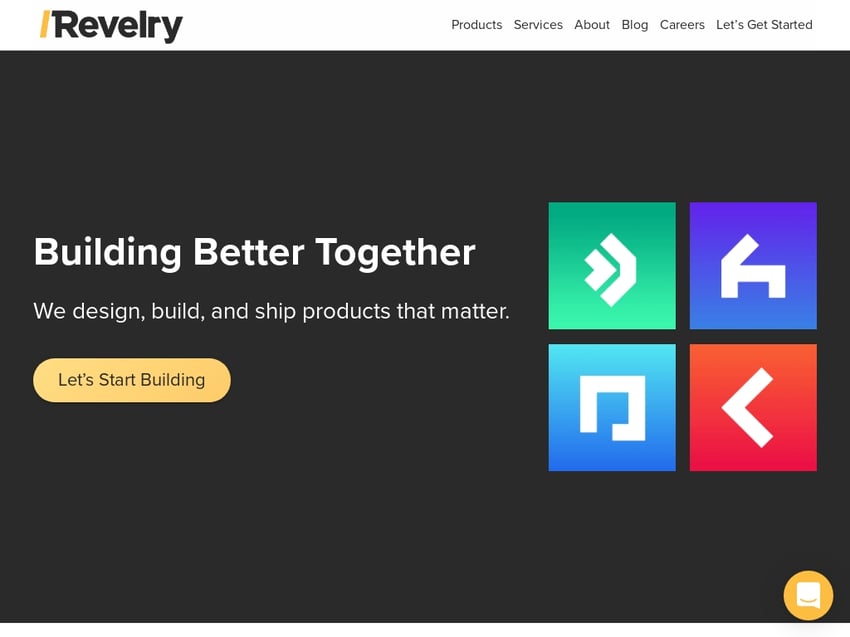 5. NO/LA Angel Network
Location: New Orleans, LA
Industries: Healthcare, Biotechnology, Technology
Investment Range: Not disclosed
Stage: Seed Stage
Companies invested in: Allotrope Medical, El Guapo, Healionics
NO/LA Angel Network brings together a group of seed-stage industry-agnostic investors to back new founders with promising ideas.
They invest in various industries like Digital Media, Big Data, Biotech, Hospitality, Logistics, Logistics, Materials, Food and Beverage, and Internet/SaaS/Cloud Solutions.
This New Orleans-based company aims to bring positive and significant growth to the local economy by investing in the bustling startup scene in the region.
Learn more about NO/LA Angel Network ➜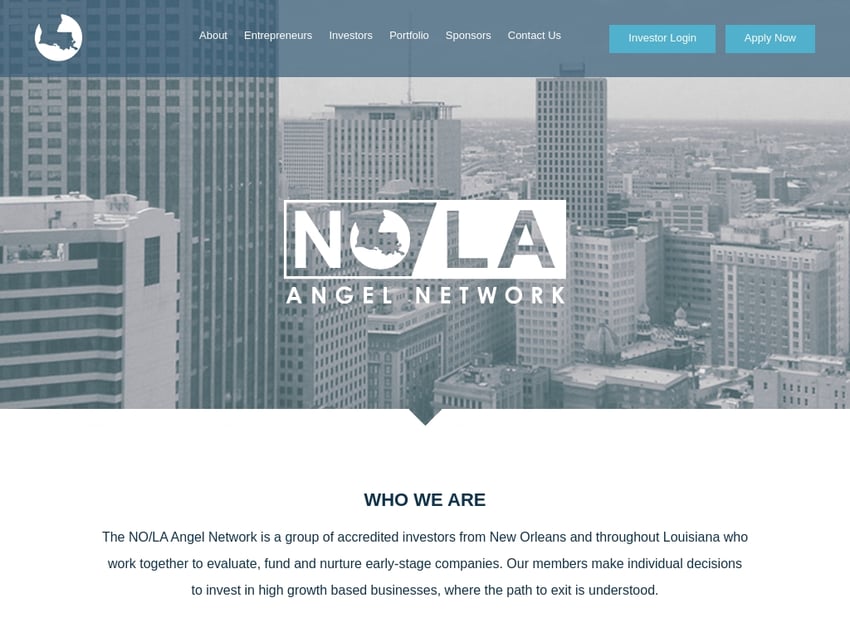 Want to start your own business?
Hey! 👋I'm Pat Walls, the founder of Starter Story.
We interview successful business owners and share the stories behind their business. By sharing these stories, we want to help you get started.
Interested in starting your own business? Join Starter Story Premium to get the greatest companion to starting and growing your business:
Connect + get advice from successful entrepreneurs
Step by step guides on how to start and grow
Exclusive and early access to the best case studies on the web
And much more!
PROMOTED
Did you know that brands using Klaviyo average a 95x ROI?
Email, SMS, and more — Klaviyo brings your marketing all together, fueling growth without burning through time and resources.
Deliver more relevant email and text messages — powered by your data. Klaviyo helps you turn one-time buyers into repeat customers with all the power of an enterprise solution and none of the complexity.
Join Brumate, Beardbrand, and the 265,000 other businesses using Klaviyo to grow their online sales.
Starter Story
Wanna see 52 business ideas you can start with less than $1,000?
Join our free weekly newsletter and get them right now.