Thank you Klaviyo for sponsoring Starter Story ❤️
Turn one-time buyers into repeat customers. Try the platform loved by 265,000 brands
The 7 Best Coworking & Shared Work Spaces In Monterrey, Mexico [2022]
•
Updated: January 20th, 2022
The 7 Best Coworking & Shared Work Spaces In Monterrey, Mexico [2022]
Looking for a coworking space or office in Monterrey?
According toInvest Monterrey's report, Nine (9) of the top-fifteen (15) most globalized Mexican companies are from Monterrey, according to the latest Grupo Expansion's report.
Whether you are a solo entrepreneur, small business, freelancer or simply just searching for a creative place to work, Monterrey has plenty of collaborative office spaces to choose from.
We've put together a list of the 7 best-shared workspaces in Monterrey and provide you with:
location
hours of operation
community space amenities
membership & cost breakdown
Here's the full list: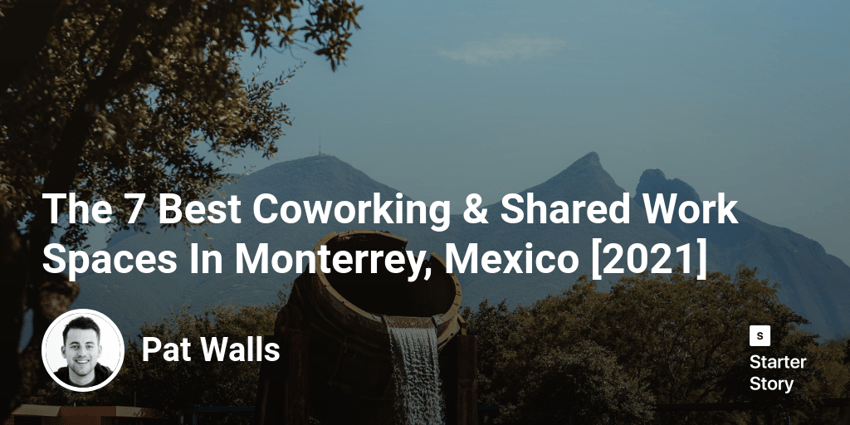 1. Eka Cowork
Location: Return 1 # 208 Col Employees SFEO, Monterrey, Nuevo Leon, MX
Hours: 08:30 AM - 10 PM
Amenities: Flexible options, Internet, Staff, Copy center, Meeting room, Telephone services, Cafe, Lockers, Cleaning services, Parking
Membership & Cost Breakdown:
Coworking Starting from: $1,500/month +VAT
Private Office: From $6,000/month +VAT
Virtual Office: From1,100/month +VAT
Eka Cowork is a contemporary coworking space & business destination in Monterrey. Along with shared workspaces they also provide private & virtual working options to suit the varied needs of their members.
They offer an ideal atmosphere where you can brainstorm new ideas, start & grow your business, work on multiple projects, and do whatever you want. While you will take care of your work they will take care of all your work needs. This place comes with pre-furnished rooms, provides all the basic facilities, plus the community here is something they take immense pride in.
Learn more about Eka Cowork ➜, or send them an email.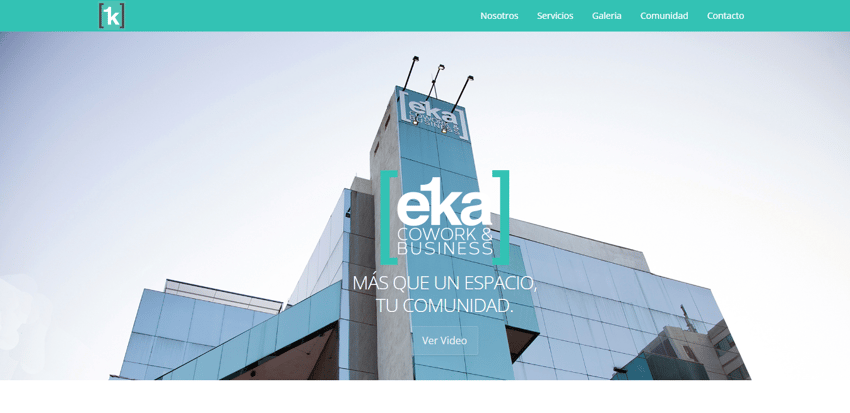 2. Nstro.Lab Cowork
Location: Luis Elizondo # 204 Col. México, Tec. Monterrey District, NL
Hours: 9 AM - 8 PM
Amenities: WiFi, Air conditioning, Printer, Meeting room, Tea/Coffee, Networking, Petfriendly
Membership & Cost Breakdown:
Freestyler Brilliant: $120/day
Freestyler Genius- $1800/month
Virtual Office: Starting from $600/month
Nstro.Lab Cowork is a great place for freelancers, creatives, and startups. They offer a freestyle coworking space where new ideas can grow, people can communicate & collaborate with each other, attend various events & learn about new things.
This place is also a woman empowered workspace where women entrepreneurs are encouraged and guided to perform their best and achieve their business goals. They offer all necessary services required and plus they will allow your four-legged friend at their into their space.
Learn more about Nstro.Lab Cowork ➜, or send them an email.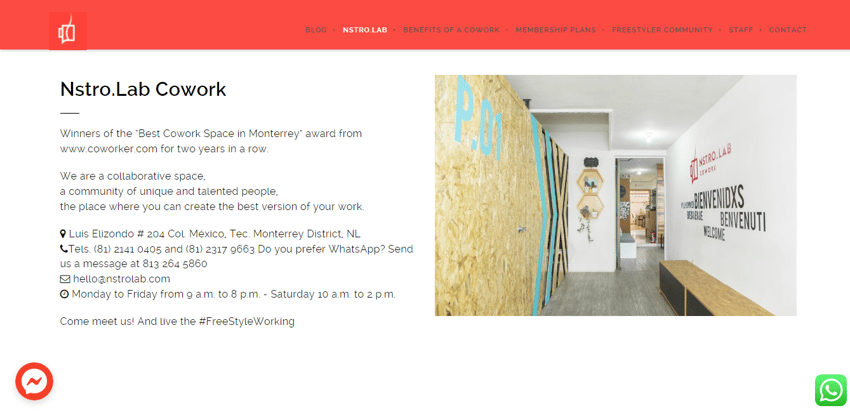 3. WeWork - Monterrey
Location: Av. Cto. Frida Kahlo 303, Valle Oriente, San Pedro Garza García, Monterrey, Nuevo Leon 66260
Hours: 24/7 access
Amenities: Enhanced cleaning services, Tech Services, Conference rooms, Unique common areas, Onsite staff, Phone booths
Membership & Cost Breakdown:
Private Offices: Contact for Pricing
Open Workspace: Contact for Pricing
WeWork is globally known for its outstanding coworking solutions and they have a total of 6 locations in Monterrey and the one on 303 Frida Kahlo avenue is one of the most desired workplaces in the city. Located Downtown, this vibrant coworking destination is fit to accommodate freelancers, entrepreneurs, small & large teams.
This place is ideal to invite your clients and discuss future projects in a quiet & professional environment. Being in a buzzing area the office is surrounded by many big businesses, movie theatres, restaurants, clubs, and much more. So, after the office, you will have a lot of places to spend some relaxing time.
Learn more about WeWork - Monterrey ➜, or send them an email.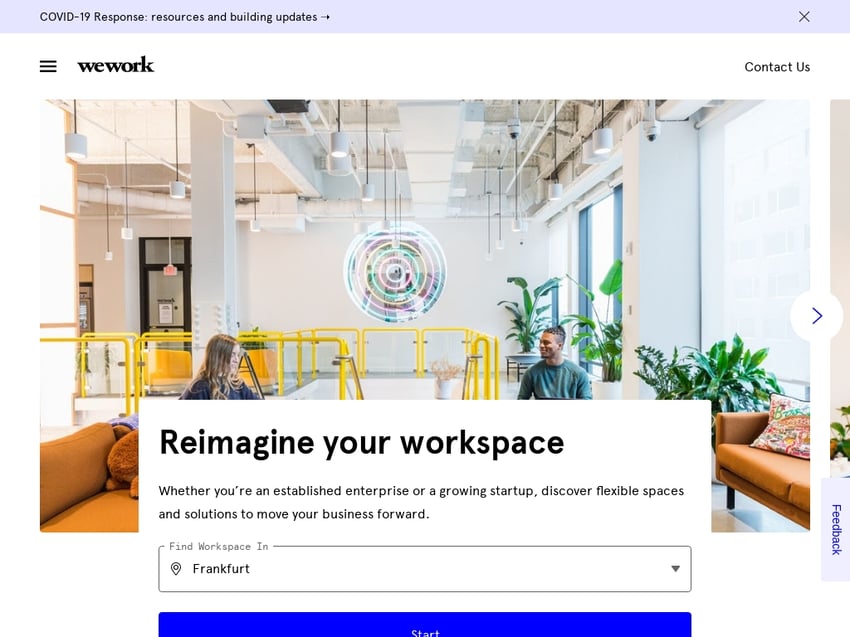 4. Parvada Cowork & Co
Location: Blvd. Antonio L. Rodríguez 2100, Edificio B.H Piso 11 Int. 116, Col, Santa María, 64650 Monterrey, N.L
Hours: 24/7 access
Amenities: Internet, Telephone Line, Messaging reception, Coffee bar Fiscal + Commercial Address, Car park
Membership & Cost Breakdown:
Private Office: From $ 8,000 MXN/month
Cowork: From $ 3,000 MXN/month
Virtual Office: $ 1,200 MXN/month
Meeting rooms: Enquire for Pricing
Parvada Cowork is a great workspace with a prime location, amazing view, great community, and a comfortable coworking atmosphere. Their plans and place both are flexible and can adapt to your unique needs.
The office has a beautiful interior, nice lighting, various seating options, modern furniture, all basic amenities, a coffee bar, and a lot more. You can also enjoy an amazing view of the picturesque surroundings from their big glass windows.
Learn more about Parvada Cowork & Co ➜, or send them an email.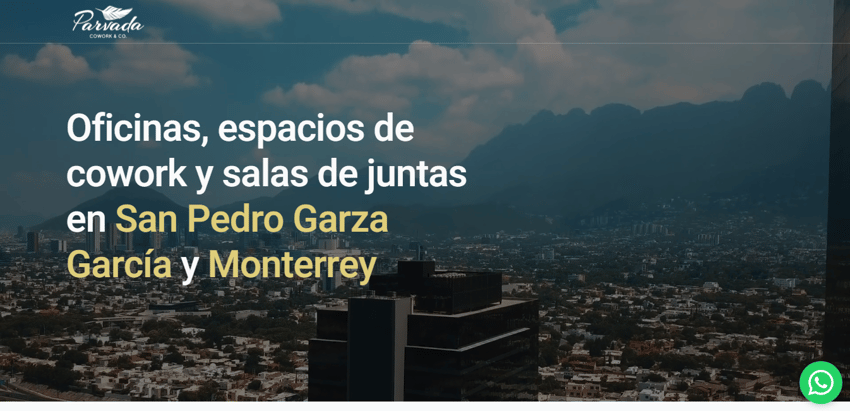 5. Coworking Monterrey
Location: C. Isaac Garza 735, Centro, 64000, Monterrey, N.L
Hours: 9 AM - 8 PM
Amenities: WiFi, Free coffee, water and tea, Access to Kitchen and Terrace, Local calls, Access to Rest Room, Board room, Pet-friendly
Membership & Cost Breakdown:
Coworking Day Pass: $110
Coworking Week Plan: $460
Pro Plan: $1800/month
Startup Plan: $3000/month
Meeting Rooms: Starting from $170/hour
Conference Rooms: Starting from $260/hour
Coworking Monterrey offers a wide number of flexible subscription plans that can suit the different needs of creatives, freelancers, entrepreneurs, teams, small businesses as well as large enterprises. The space has a central location and can easily be accessed by metro or other public transportation.
Since their inception in 2012, they have been providing competitive rates, a productive environment, a diverse community, and all that you require to work hassle-free. The best part is that they are pet-friendly, so no more leaving your furry friends at home.
Learn more about Coworking Monterrey ➜, or send them an email.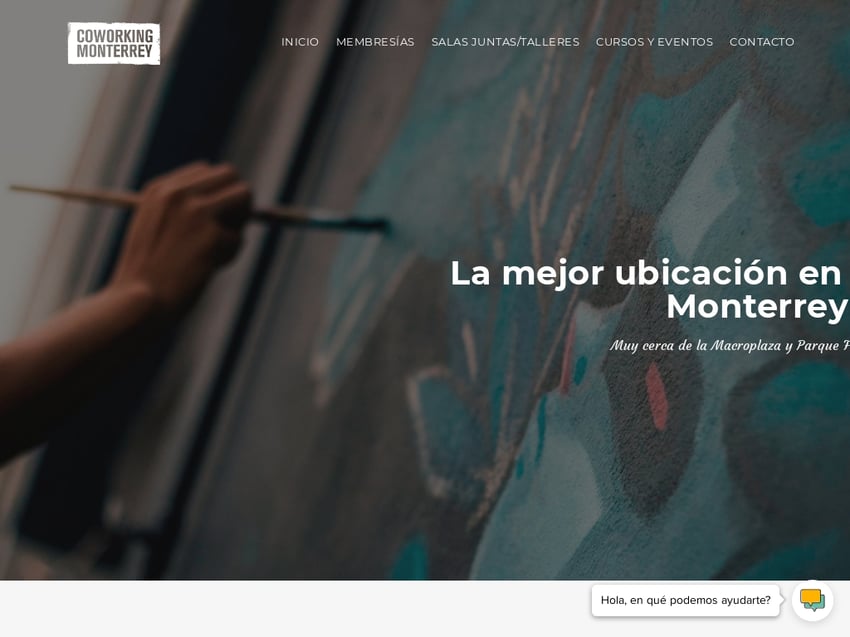 6. Centrum 750
Location: Av. José Ma. Pino Suárez 750, Centro, Monterrey, 64000, Nuevo León
Hours: 08:30 AM - 6 PM
Amenities: Internet, Maintenance, Limited coffee, Parking, Meeting rooms, General dining room, Reception
Membership & Cost Breakdown:
Private Office: Contact for Pricing
Shared Office: Contact for Pricing
Team Office: Contact for Pricing
Premium Office: Contact for Pricing
Centrum 750 is a modern & premium workspace with a wide range of services, flexible plans, and a central location. They offer a clean, safe, and comfortable coworking atmosphere so that you can focus on your work and work to make your business dreams into reality.
Here you will have access to a great community coming from diverse industries. You can network & collaborate with them and gain knowledge and get motivated to give your best.
Learn more about Centrum 750 ➜, or send them an email.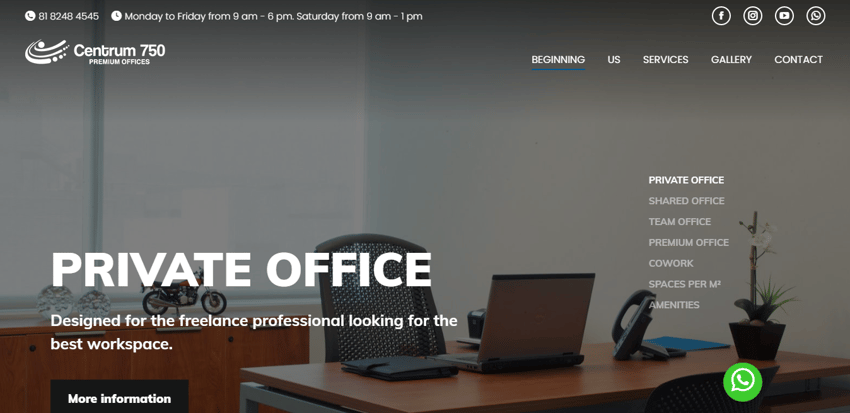 7. Integra Coworking
Location: Cuauhtémoc 840, Centro 64000 Monterrey, N.L., México
Hours: 08 AM - 6 PM
Amenities: Ergonomic chairs, Cleaning services, Community, Games
Membership & Cost Breakdown:
Coworking: Price upon Request
Integra Coworking provides a cosy workspace suitable for individuals, freelancers, creatives, and small teams. They have a very close-knit community of dedicated coworkers who inspire each other to give their best shot.
The place is tastefully decorated and has a minimalistic feel as they believe in less is more. The space is clean & hygenic so you don't have to worry about your safety and can work there stress-free.
Learn more about Integra Coworking ➜, or .
Want to start your own business?
Hey! 👋I'm Pat Walls, the founder of Starter Story.
We interview successful business owners and share the stories behind their business. By sharing these stories, we want to help you get started.
Interested in starting your own business? Join Starter Story Premium to get the greatest companion to starting and growing your business:
Connect + get advice from successful entrepreneurs
Step by step guides on how to start and grow
Exclusive and early access to the best case studies on the web
And much more!
PROMOTED
Did you know that brands using Klaviyo average a 95x ROI?
Email, SMS, and more — Klaviyo brings your marketing all together, fueling growth without burning through time and resources.
Deliver more relevant email and text messages — powered by your data. Klaviyo helps you turn one-time buyers into repeat customers with all the power of an enterprise solution and none of the complexity.
Join Brumate, Beardbrand, and the 265,000 other businesses using Klaviyo to grow their online sales.
Starter Story
Wanna see 52 business ideas you can start with less than $1,000?
Join our free weekly newsletter and get them right now.