Thank you Klaviyo for sponsoring Starter Story ❤️
Turn one-time buyers into repeat customers. Try the platform loved by 265,000 brands
On Writing A Parenting Books With Over 1M Copies Sold
Become A Children's Book Writer
I'm Dr. Mary Sheedy Kurcinka, internationally recognized parent educator, keynote speaker, and best selling author. I started writing when I saw the need. When I published my first book, Raising Your Spirited Child, my goal was to sell 25,000 copies. Today that book along with my other books, Sleepless in America, Is Your Child Misbehaving or Missing Sleep? Kids, Parents, and Power Struggles and Raising Your Spirited Child Workbook have sold over one million copies and are available in twenty-four languages.
I'm excited to announce that my latest book, Raising Your Spirited Baby, A Breakthrough Guide to Thriving When Your Baby is MORE... Alert, Intense, and Struggles to Sleep will be published in December 2020. It's now available for pre-sale on Amazon.com.
In addition to my books, I offer private parent consultations via phone and video conferencing, keynote conferences, and offer workshops.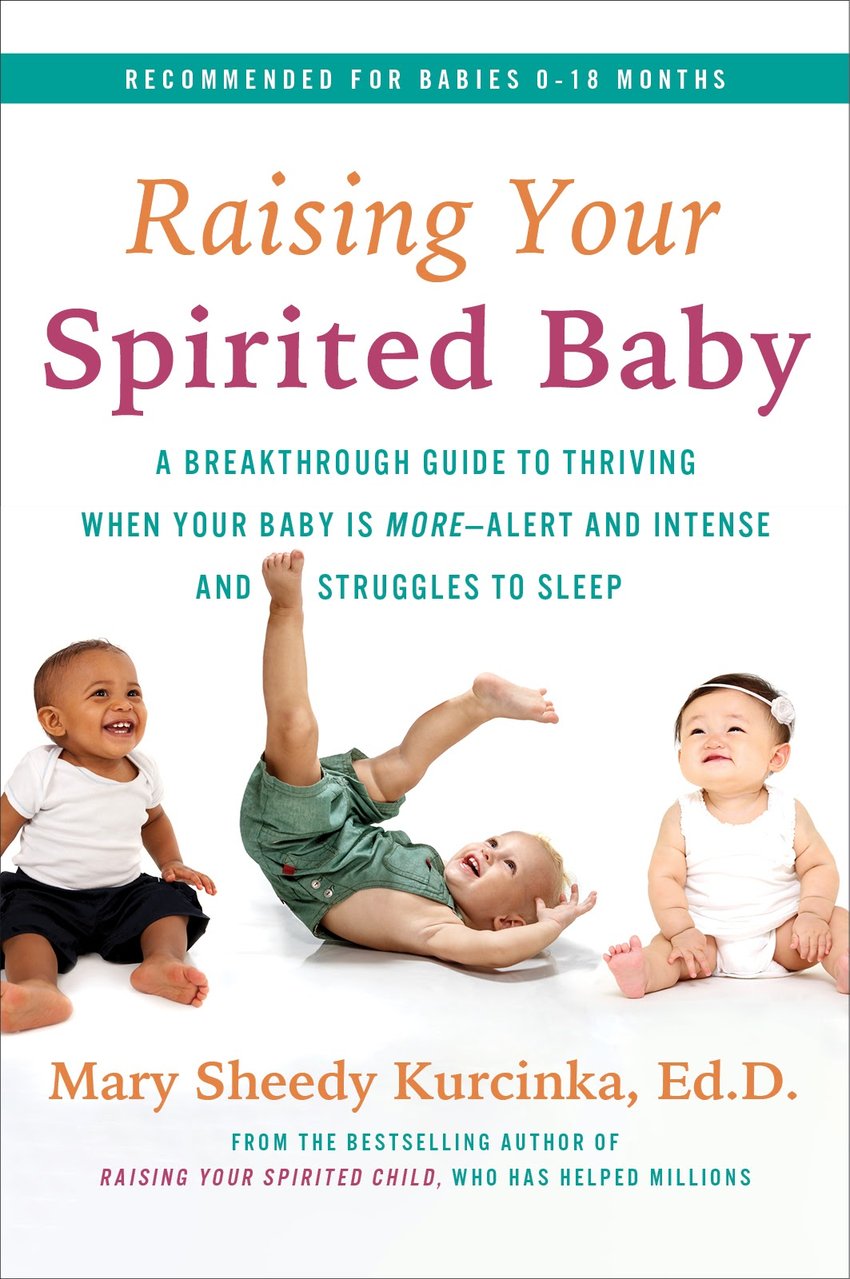 What's your backstory and how did you get into entrepreneurship?
I did not plan my career path but rather allowed it to evolve as I saw needs and gaps within the field. Initially, I was teaching classes for parents through the Minnesota Early Childhood Family Education Program. I quickly realized, however, that many of the recommended strategies in the curriculums and books offered did NOT work in my home with my son. The only information I could find that described a child like my son used words such as difficult, strong-willed, stubborn, Dennis the Menace, and even mother killer. Yet, I realized my son was much like his father, a high-energy, sensitive, passionate, bright, and prudent adult whom I deeply loved. I could see that my son, like his dad, possessed personality traits that are strengths when understood and well guided. I refused to call him difficult and was spurred to find a better word to describe my son and other children like him. I coined the term, "Spirited Child." Spirited, it feels good, sounds good, communicates the exciting potential of these children, and yet honestly addresses the challenges faced by their parents. I quickly began to recognize that there were other children like my son - normal kids, but somehow more - more alert, intense, persistent, sensitive, and energetic.
If you believe in what you are doing, look for people who will support and encourage you.
Through my research, I discovered there is a genetic aspect to how we respond to the world around us. Some children are genetically wired with a more reactive arousal system. Understanding this arousal system helps explain why the right response for these children often runs contrary to traditionally recommended practices, especially those that encourage ignoring a child's crying, or not responding quickly. Working with their arousal system instead of against it changes everything.
I created a curriculum for parents of spirited children. The classes were a HUGE hit. Soon I was being invited to speak to other parent groups in the community. One day a parent asked, "How can I get this information to my sister in Colorado?" I had often thought about writing a book. The trouble was I had absolutely no idea of how to even begin. That's when a friend called me and said, "Don't you want to write a book? I just saw a class on how to write a book proposal that is going to be offered. You should take it." This comment was followed a few days later by an article in the Minneapolis Star Tribune, in which a columnist who had heard me speak wrote about my presentation and included as the last line, "Mary is planning to write a book." I did not remember saying so, but there it was in print. The final shove came from a sermon I heard one Sunday morning. The pastor said, "We are all given talents and are to use them to honor God."
"Hmmm I thought, I'm not certain what those talents are, I'm going to need a little more information." I walked out into the classroom area and as I waited for my three-year-old daughter to finish class a woman strode up to me loudly stating, "Aren't you the woman who talks about spirited children? When are you going to write your book? I'm waiting for your book!" Then she walked away. I have no idea who that woman was, and never saw her again, but at that moment I decided to enroll in the book proposal class. Two out of twenty-five participants finished a proposal and the teacher's agent offered to take me on. One year later Harper Collins Publishers bought my book for a six-figure contract. I had NEVER published a thing and had no idea how to begin. That's when fellow author, Jeanne Isley Clarke told me, "You don't write a book. You write a sentence, and then another one. Soon you have a paragraph and then a page…"
How are you doing today and what does the future look like?
Once Raising Your Spirited Child hit the bookshelves my speaking engagements went national and international. I was still working for the school district teaching during the week and flying out Friday night for conferences. It was my husband who said, "You want to write more, why don't you quit and begin your own business?" I did and fortunately, was given a three-year leave from the district, a wonderful safety net that I never had to use.
I grew my business by listening to parents and following my passion to support and assist families. I added private consultations to the services in addition to speaking. More books were written. I even returned to graduate school to earn my doctorate and conduct research necessary for my latest book, Raising Your Spirited Baby. This book has been fifteen years in the making. I knew there was a need, but I could not find a quick "fix," for these babies who are more and struggle to sleep. I almost gave up thinking no one would buy a book that said, there are no easy answers, but parents assured me, "No! It is very helpful to know we are not alone. There is a reason our baby is more, and now we understand what our baby needs to calm and sleep and why those strategies are often counter to commonly recommended techniques."
Through starting the business, have you learned anything particularly helpful or advantageous?
Follow your passion. Don't give up. Listen to feedback, decide if there is value in it, if so respond accordingly, and if not, reject it, and move forward. When you have a fresh idea, others often tell you it won't work because they have no concept of how it can work.
Know your audience or customers. After reading my books parents will often say to me, "How did you get into my house?" Of course, I did not get into their house, but what I did do was listen. I noted the stories, questions, and concerns that parents voiced over and over again. It was these stories and problems that I collected and addressed in my work.
Educate yourself. If you don't know how to do something, learn how to do it.
Build a team. I've had wonderful colleagues, editors, and consultants who have supported me in my efforts.
Be patient. Sometimes it takes years for an idea to come to fruition.
Start small. You don't have to quit your "day job." Instead begin to build your business on the side, until you feel ready to shift into full time.
What platform/tools do you use for your business?
My books are the main marketing tool for my other services. The books are sold through Amazon, Barnes Noble, and independent bookstores.
Most of my business contacts come to me via my website. I also have a very large following on the Spirited Child Facebook Group, as well as Instagram and Twitter.
What have been the most influential books, podcasts, or other resources?
A critical component of my work is that it is research-based. Parents know they can trust that what I'm suggesting is the result of knowing the research, applying that research in my work with families, and identifying what truly works. For this to occur, I read widely, and constantly.
The work of researchers Dr. Stella Chess and Dr. Alexander Thomas was foundational to mine, but so was the work of many others. I read widely not only in the area of child development research, but emotional intelligence, individual differences, management, negotiation, family systems, and more. Also, I had to develop the technical skills of writing. I have taken classes, attended conferences, and interviewed experts in the field. I have found people very open and excited to talk with me about their work. This is a constant on-going life-long process that never stops in order to stay current in the field.
Advice for other entrepreneurs who want to get started or are just starting out?
No matter what your area of expertise, solid writing skills are essential. Writing is an art that must be practiced. No one is a "born writer." It is a skill that is learned and honed through HOURS of work. If you truly want to write, you must commit to practicing every day. I completed my first book proposal writing 20-30 minutes a day, that was all the time I had, but it worked.
Don't give up. If you believe in what you are doing, look for people who will support and encourage you. This "team," is critical to your success.
Where can we go to learn more?
-
Mary Sheedy Kurcinka Ed.D, Founder of ParentChildHelpLLC
Want to start your own business?
Hey! 👋I'm Pat Walls, the founder of Starter Story.
We interview successful business owners and share the stories behind their business. By sharing these stories, we want to help you get started.
Interested in starting your own business? Join Starter Story Premium to get the greatest companion to starting and growing your business:
Connect + get advice from successful entrepreneurs
Step by step guides on how to start and grow
Exclusive and early access to the best case studies on the web
And much more!
PROMOTED
Did you know that brands using Klaviyo average a 95x ROI?
Email, SMS, and more — Klaviyo brings your marketing all together, fueling growth without burning through time and resources.
Deliver more relevant email and text messages — powered by your data. Klaviyo helps you turn one-time buyers into repeat customers with all the power of an enterprise solution and none of the complexity.
Join Brumate, Beardbrand, and the 265,000 other businesses using Klaviyo to grow their online sales.
Starter Story
Wanna see 52 business ideas you can start with less than $1,000?
Join our free weekly newsletter and get them right now.