On Starting A Made-To-Order Snack Mix And Selling 300 Jars In The First Month
Start A Packaged Foods Business
Hi. We're Dana and Abby, better known as Drimmle & Do. We make made-to-order, bespoke snack mixes.
Our business started as a gift for friends, a kind of New Year's Eve party in a jar. We wanted to make something for the friends we normally celebrate with, so we delivered a jar of snacks that encapsulated all the flavors you'd expect at a party - guacamole, wings, nacho cheese, chocolate - along with some surprising products we discovered from other countries. We delivered them with a bottle of bubbly, just to say, "hey we miss you." And our friends, unanimously, were like, "you should sell these." So we did.
We launched in January and sold 300 jars in our first month - and expanded our offering to create jars for Valentine's Day and the Super Bowl. We sold out of both. That's when we realized, this was something people actively wanted.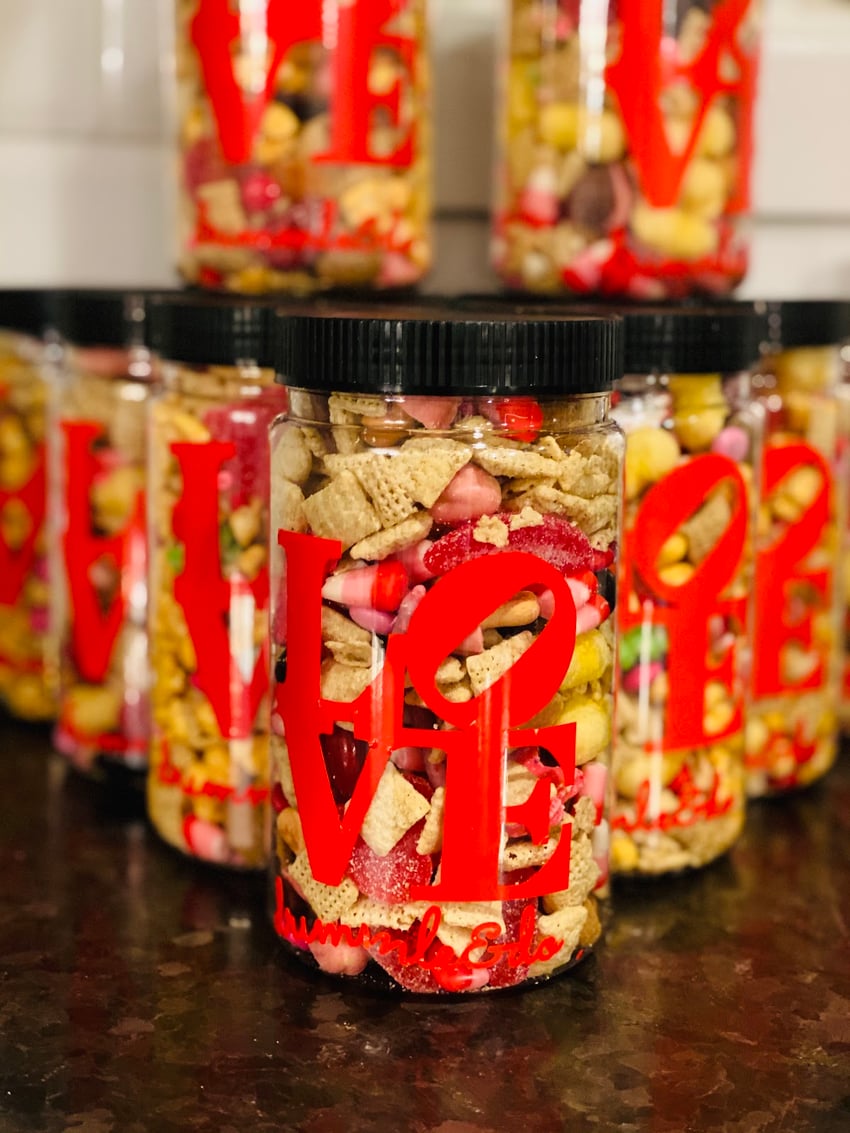 What's your backstory and how did you get into entrepreneurship?
Dana is a born entrepreneur. Straight out of college she had a jewelry-making business where she'd sell her wares at craft shows on the weekends while working as a publicist. In 2009, she left the workforce and launched a TV-fashion blog, The Possessionista, which she ran for nearly a decade. Today she handles most of the creative work for drimmle & do including website, marketing, and design.
It's really humbling to ask someone for advice, and when they turn around and purchase your product, or share it on social media, it's really validating.
If Dana is the "drimmle" -a family word meaning dreamer- then Abby is the do-er. Her experience working in both the corporate and start-up community is integral in bringing drimmle & do to life. Abby handles the day-to-day business operations and serves as the Chief Snack Enthusiast for drimmle & do.
Take us through your entrepreneurial journey. How did you go from day 1 to today?
Our love language is food. We grew up in a house with two excellent cooks for parents and were always encouraged to try new things. As a result, we always had a penchant for creating new snacks. Abby's friends can still remember her bringing homemade "mixes" of snacks to after-school activities, or driving to neighboring towns for the newest flavor Oreo or limited-edition chip. Dana has long lived by the mantra "plain pretzels ruin all snacks." During their winter break in 2020, Dana half-jokingly asked her little, more practical sister if they should create their own snack mix, and to her surprise, Abby loved the idea.
We started sourcing products that intrigued international and specialty stores and created our first mix - a New Year's Eve-themed jar.
From there, the process was organic. We added Valentine's Day and the Super Bowl to occasions where people would normally be together and created a party in a jar for gifts. We found that people not only thought they were delicious but loved sharing and discussing the items. Videos poured in of kids discovering new flavors in their Valentine's jars, and parents sending their college kids the football-themed jar to share with roommates. Seeing how enthusiastic people were about using them as gifts, we added Birthday and Afterschool Snacks to the line.
Today, the brand offers 12 different jars, occasionally retiring a few (I Love New York, Breakfast all Day) and creating new ones. We also make party favors for weddings, bar mitzvahs, birthday parties, and showers. We are active within the community, creating custom jars for local schools to use for fundraising. Most notably, we were commissioned by a national petcare chain to create a dog-friendly mix (and an accompanying human doggy bag.)
How are you doing today and what does the future look like?
How do you measure success in 6 weeks? It's hard to say.
As a brand new business, we're still learning what people like, and don't. Right now, the two (wo)man show is doing it all - from the administrative paperwork to marketing to sourcing products to delivery. With so many balls in the air, drimmle & do continues to grow, both its product offering and its ability to expand outside the Maryland area.
Through starting the business, have you learned anything particularly helpful or advantageous?
I think we would both tell you they are surprised we are with how well we work together. We are truly the Yin to the other's yang. Abby's business acumen complements Dana's creativity and we continue to learn - and lean on - one another's strengths.
Not coming from a food business background, we've had to learn along the way what it means to run a cottage food business and its limitations. Product has a very short shelf-life, so we are always debating the benefit of bulk pricing with the shelf life of packaged goods. And, of course, Covid makes things increasingly challenging for any business.
The best lesson we've learned is it's okay to ask for help. We keep reaching out to people and they keep saying, "yes." It's amazing. Especially other entrepreneurs. It's really humbling to ask someone for advice, and when they turn around and purchase your product, or share it on social media, it's really validating.
What platform/tools do you use for your business?
Right now, word of mouth is really critical. We've relied on friends and family to spread the word.
We both have a solid network from our past employment and are active in our communities. With school-aged kids, there's an obvious outreach to local organizations close to our families.
We depend a lot on social media, particularly Facebook. And we keep trying new tools all the time. We're always experimenting with new software for graphic design, Woocommerce to handle our e-commerce and Intuit for our accounting and taxes.
What have been the most influential books, podcasts, or other resources?
Abby swears by the How I Built This podcast. She regularly shares inspiring anecdotes and advice from entrepreneurs, which she passes onto Dana, who mostly watches reality shows and listens to true crime podcasts.
Advice for other entrepreneurs who want to get started or are just starting?
Be flexible; a fixed mindset is the enemy to entrepreneurship. Businesses (and products) can grow and take shape in directions you can't even imagine; customers are fickle and if you refuse to hear what they're saying, you'll never be the service or product they're telling you they want.
Where can we go to learn more?
-
drimmle & do, Founder of drimmle & do
Want to start your own business?
Hey! 👋I'm Pat Walls, the founder of Starter Story.
We interview successful business owners and share the stories behind their business. By sharing these stories, we want to help you get started.
Interested in starting your own business? Join Starter Story Premium to get the greatest companion to starting and growing your business:
Connect + get advice from successful entrepreneurs
Step by step guides on how to start and grow
Exclusive and early access to the best case studies on the web
And much more!
Together With Food Foundry
Do you want $75k in funding to grow your startup?
Food Foundry is an accelerator program built by Relish Works & Gordon Food Service for early-stage startups disrupting the foodservice industry. Applications are open now through October 23rd! Apply today if you're looking for:
$75K in funding
Specialized early-stage curriculum and resources
Dedicated mentorship from investors and foodservice experts
Highly supportive community to help grow your business
Food Foundry's 2023 cohort will kick off in January in Chicago and end with a final invite-only showcase for companies to pitch to investors and the broader Food Foundry community.
Apply NOW [It only takes 10 minutes!]