Thank you Klaviyo for sponsoring Starter Story ❤️
Turn one-time buyers into repeat customers. Try the platform loved by 265,000 brands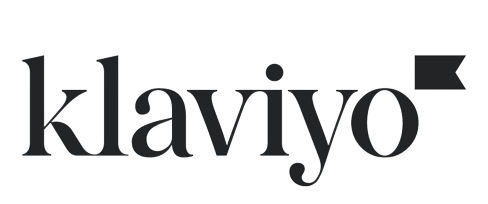 The 11 Best Coworking Spaces In Lisbon [2022]
•
Updated: January 20th, 2022
The 11 Best Coworking Spaces In Lisbon [2022]
Looking for a coworking space in Lisbon?
According to EU-Startups, The Lisbon startup scene and entrepreneur community is growing each day. Since 2014 Lisbon based startups have raised more than €200 million.
Whether you are a solo entrepreneur, small business, freelancer or simply just searching for a creative place to work, Lisbon has plenty of dynamic spaces to choose from.
We've put together a list of the 11 best coworking spots in Lisbon and provide you with:
location
hours of operation
amenities included
membership & cost breakdown
Here's the full list: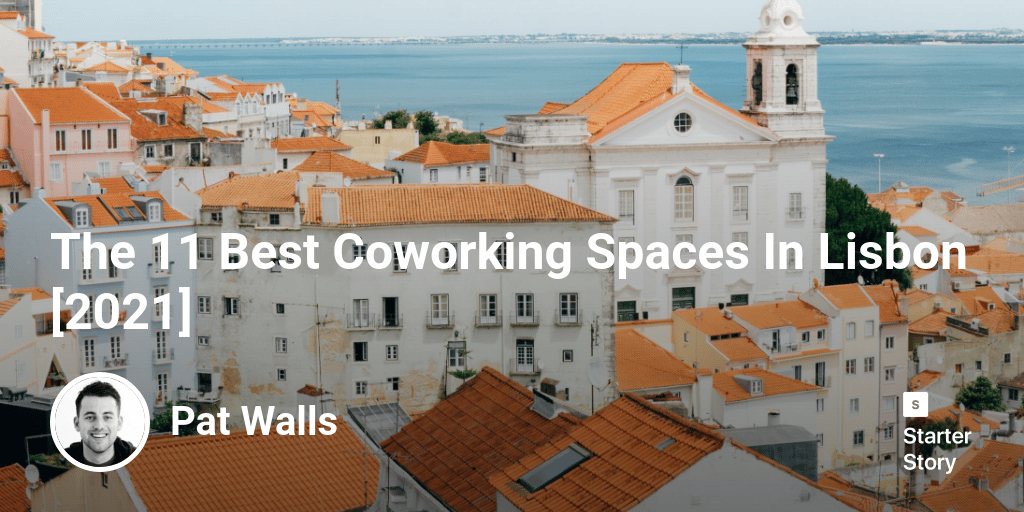 1. Avila Spaces
Location: Av. da República, nº6, 1º Esq. 1050-191 Lisbon
Hours: 24/7 access
Amenities: Wi-Fi Internet, Co-Kitchen, Desk, Drawers Set and Locker, Lounge
Membership & Cost Breakdown:
Business Class: 138€/month
Executive Class: 183€/month
Basic: 229€/month
Corporate: 275€/month
Premium: 321€/month
Avila Spaces is a premium coworking space located in the heart of Lisbon.
This space is equally suitable for small startups, freelancers, remote workers, and big corporations.
This beautifully designed coworking space lets you have a relaxing office environment where you can work comfortably with all the convenience of well-eqipped office space.
Learn more about Avila Spaces ➜, or send them an email.
2. Unicorn
Location: Av. da Liberdade 10, 1250-144 Lisbon
Hours: 24/7 access
Amenities: Personalized Service, Fully equipped meeting rooms, Access to free barista coffee and water, Phone Booths, Storage Units, and A chilly dining area
Membership & Cost Breakdown:
Single Desk: 150€/month
Private Team Office: 190€/month
Virtual Office: 35€/month
Meeting Room: 20€/hour
Unicorn's workspace is situated in one of the most prestigious locations in Lisbon.
They offer tailor-made offices, meeting rooms rented on a flexible hourly basis, fully equipped team offices with up to five workstations.
Their private team office has 24/7 access and can accommodate 4 to 30 plus people depending on the member's requirements.
Learn more about Unicorn ➜, or send them an email.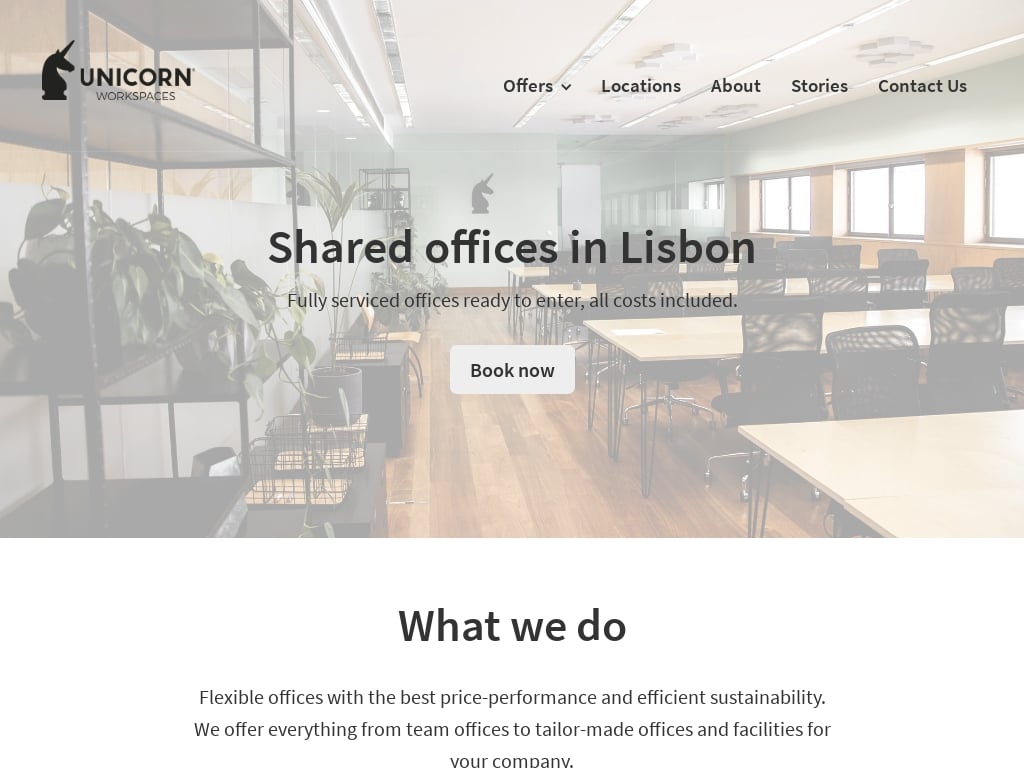 3. Liberdade 229
Location: Av. da Liberdade 229, 2 1250-142 Lisboa
Hours: 24/7 access
Amenities: Free meeting room, Free fresh ground Coffee & dried fruits snacks, 1gbps fiber internet, Ping pong table, Free multifunction printing, Large, modern and fully equipped kitchen
Membership & Cost Breakdown:
Liberdade 229, located in one of the most coveted areas in Lisbon, is surrounded by shops, banks, and magnificent real estate and is within walking distance from any place you would like to be.
This space place has simple pricing and one can book a space for 12 months to avail a greater discount.
They not just offer an ideal space for working but have great options like a ping pong table and reading material to break away from the work stress.
Learn more about Liberdade 229 ➜, or send them an email.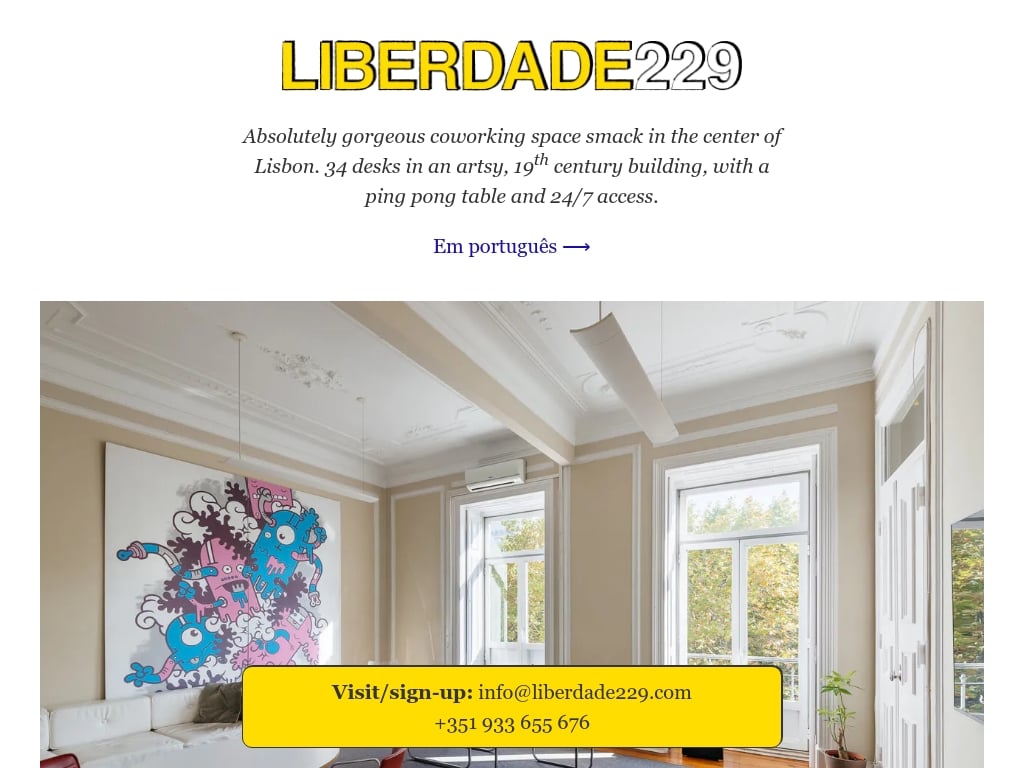 4. Outsite Cowork Cafe
Location: Rua de São Paulo 109
Hours: 9AM-6PM
Amenities: Hot desk, Wifi, 1 Welcome Drink, Use of Mailing Address, Meeting rooms and phone booth access
Membership & Cost Breakdown:
Daily Pass: 17€/day
Weekly Pass: 80€/week
Monthly Pass: 150€/month
Flexi Pass: 150€ valid for 10days a year
Outsite Cowork Cafe offers an open space with multiple seating options, locker storage, and a beautiful meeting room.
This place was created keeping the locals, travellers, and nomads in mind where they can just come and grab a pass and start working in a home-like environment with a hot cup of coffee by their side.
Learn more about Outsite Cowork Cafe ➜, or send them an email.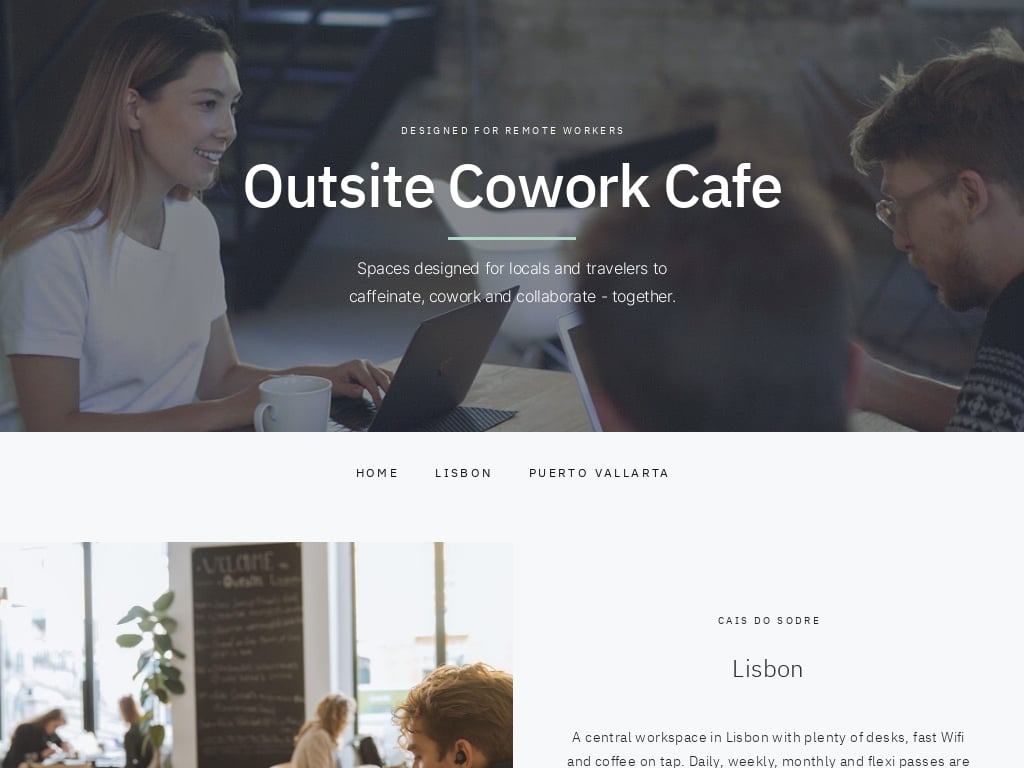 5. Work Avenida
Location: Av. da Liberdade, 262 - R/C esq 1250-149 Lisboa
Hours: 9AM–7PM
Amenities: ** High-speed WIFI, Pack of prints/scanner, Mail reception, Lounge and Terrace, Pantry Area, Desk and archive drawer unit,**
Membership & Cost Breakdown:
Cowork Fix: €375/month
Cowork Flex: €30/day
Private Office: €800/month
Meeting Roms: €40/hour
Virtual Office: €60/month
Private Events: Upon request
Work Avenida provides a creative atmosphere for entrepreneurs to work and grow to their full potential.
This coworking space has an excellent contemporary look and spacious feel with well-equipped meeting rooms and office spaces.
They are very flexible when it comes to customizing your own office space as they offer a tailor-made facility for all their options.
Learn more about Work Avenida ➜, or send them an email.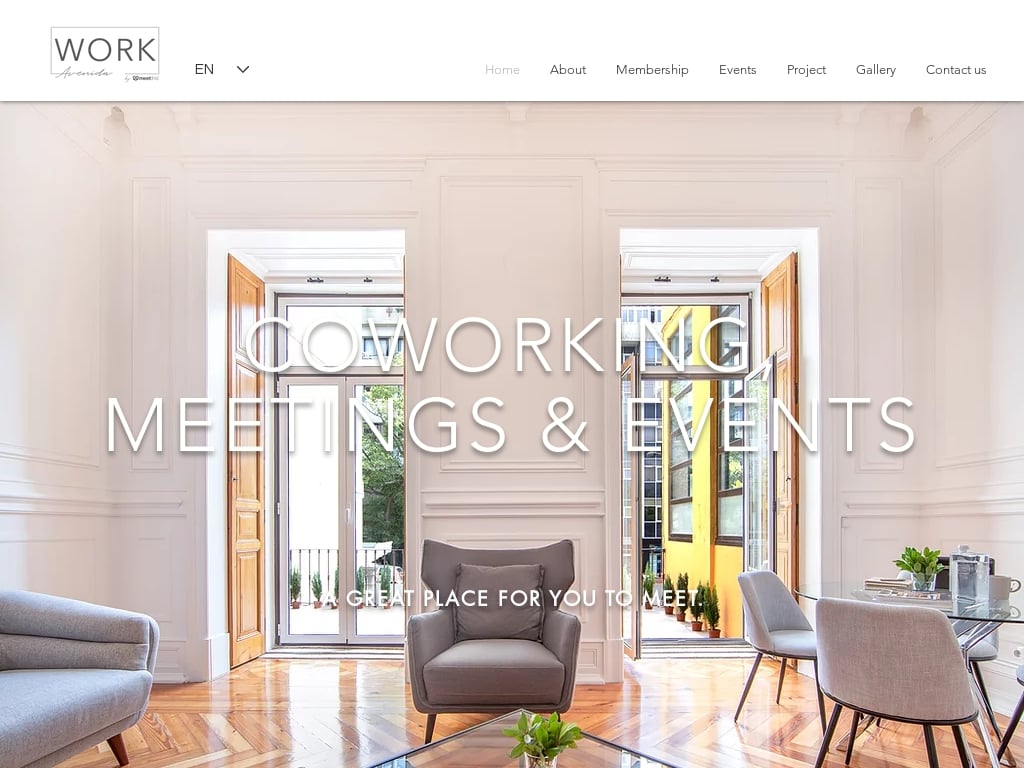 6. Bworking Spaces
Location: Lisbon City Center - Parque das
Hours: 24/7 access
Amenities: Very fast Wifi, Locker / cabinet, Meeting Room, Access to all common areas (pantry, bathrooms, lounge, meeting rooms and phone box's)
Membership & Cost Breakdown:
Bresident: €150/month
Bnomad: 104.55€/15 days
Bweek: 73.80€/week
Bday: 18.45€/day
Bworking Spaces is a shared workspace ideal for individuals to work in a focused environment.
This is a great place to and meet like-minded people and be introduced with new ideas and perspectives.
Their flexible plans give the members the ultimate freedom to choose according to their needs and get the best value for their money.
Learn more about Bworking Spaces ➜, or send them an email.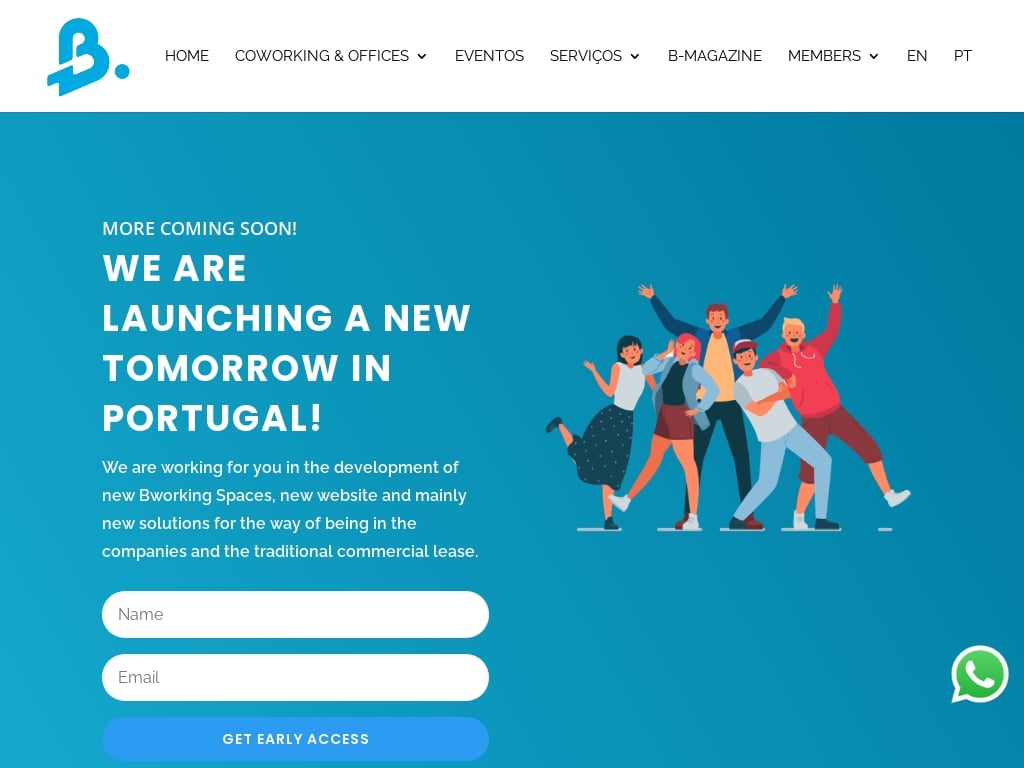 7. Impact Hub Lisbon
Location: Tv. Pedras Negras 1 1.º Dto, 1100-404 Lisboa
Hours: 9AM–6PM
Amenities: Business Mentoring, Members-Only Events, Social Entrepreneurship Ecosystem Tours, Inspirational Session with Impact Makers
Impact Hub Lisbon offers a co-working space along with great networking opportunities with the top entrepreneurs in the industry.
This place is ideal for budding entrepreneurs to get their work done in a professional yet cosy setting and also to connect with other like-minded individuals.
Learn more about Impact Hub Lisbon ➜, or send them an email.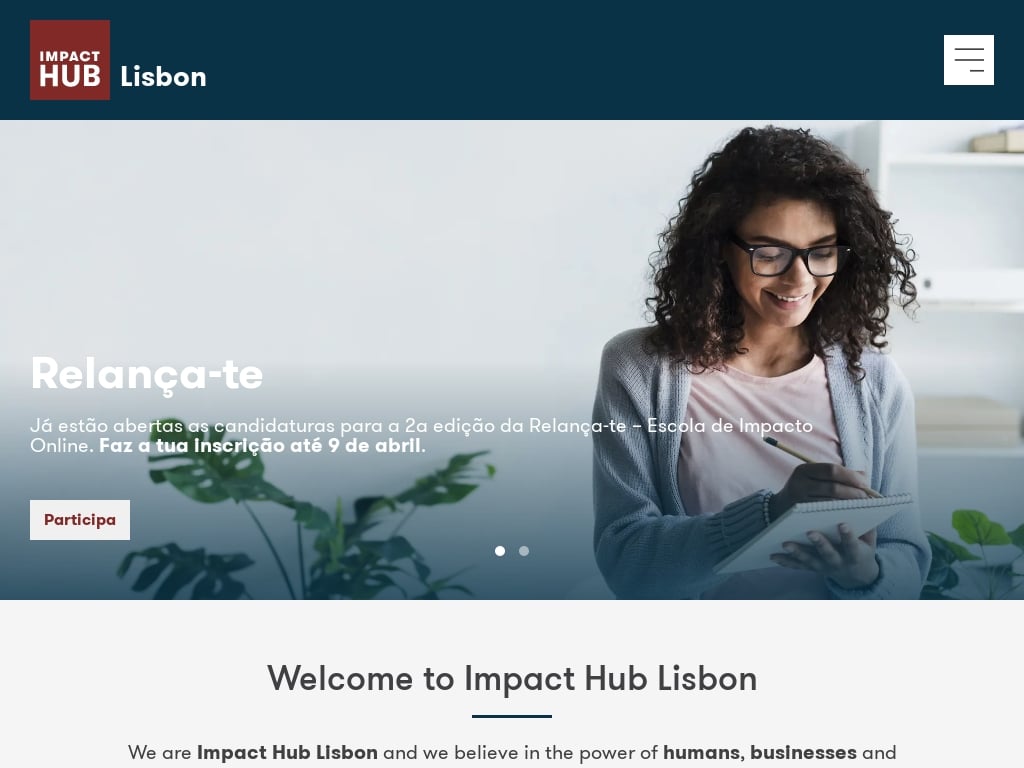 8. Second Home
Location: Avenida 24 de Julho 1200-479 Lisboa
Amenities: High-speed private internet, Meeting rooms, Unlimited printing and scanning, In-house cafe La Despensa, Access to Global Member Directory, Reception and Mailroom services, Weekly cultural, breakthrough and wellness events
Membership & Cost Breakdown:
Studio Membership: €365/month
Resident Membership: €340/month
Roaming Membership: €235/month
Day Pass Bundle: €295 20 passes valid for 3 months
This Second Home coworking space is located in the heart of the city and is well connected as the main attractions of the city are just a few steps away from this place.
Second Home's Lisbon space is filled with thousands of plants and has a lot of natural light coming making it a suitable place to start working with a free mind.
Here the members can connect with creative individuals from varied backgrounds such as Technology, Architecture & Property, Healthcare & Beauty, Art, Culture & Music, Fashion & Retail, Environment & Sustainability, and many more.
Learn more about Second Home ➜, or send them an email.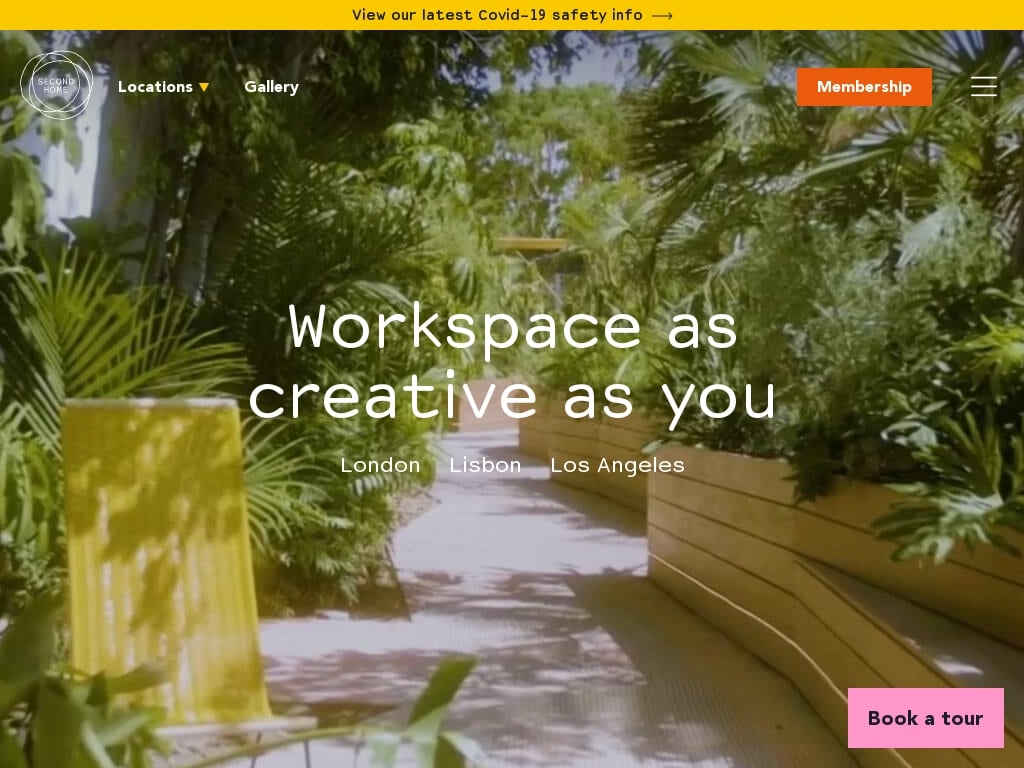 9. Heden
Location: Sta. Apolónia, Lisbon
Hours: 24/7 access
Amenities: ** High-Speed Wi-Fi, Coffee & Tea, Female Discount, Bike Park, Yoga and Massages, Free Printing, Communal Lunches**
Membership & Cost Breakdown:
Flex Desk: €250/month
Fixed Desk: €330/month
Meeting Room: €40/hour
Private Office: Starts from €660
Team Area: Upon request
Events: Upon request
Auditorium: Upon request
Heden is a centrally located coworking space surrounded by a picturesque neighbourhood and a beautiful water body.
This contemporary workspace has floor to ceiling windows providing breathtaking views of the city and the river.
This place is ideal for diverse teams of all sizes to work, meet and exchange thoughts and grow.
Learn more about Heden ➜, or send them an email.
10. Lisbon WorkHub
Location: R. Tabaqueira A2, 1950-256 Lisboa
Hours: 24/7 access
Amenities: ** High-speed internet, 24/7 operational printer, Bicycle access, Meeting rooms, Mail reception**
Membership & Cost Breakdown:
Fixed Secretary: 150€/month
Flex desk: 100€/month
Day Pass: 15€ / day
Lisbon WorkHub is located in an excellent neighbourhood as the founders believe that the neighbourhood plays a great role in making a space well suited.
You can go for a single desk or an office as per your need and also enjoy shared spaces like the meeting room, lounge, and pantry.
Here, the members get the opportunity to join a community of people who share the same interest and network with them.
Learn more about Lisbon WorkHub ➜, or send them an email.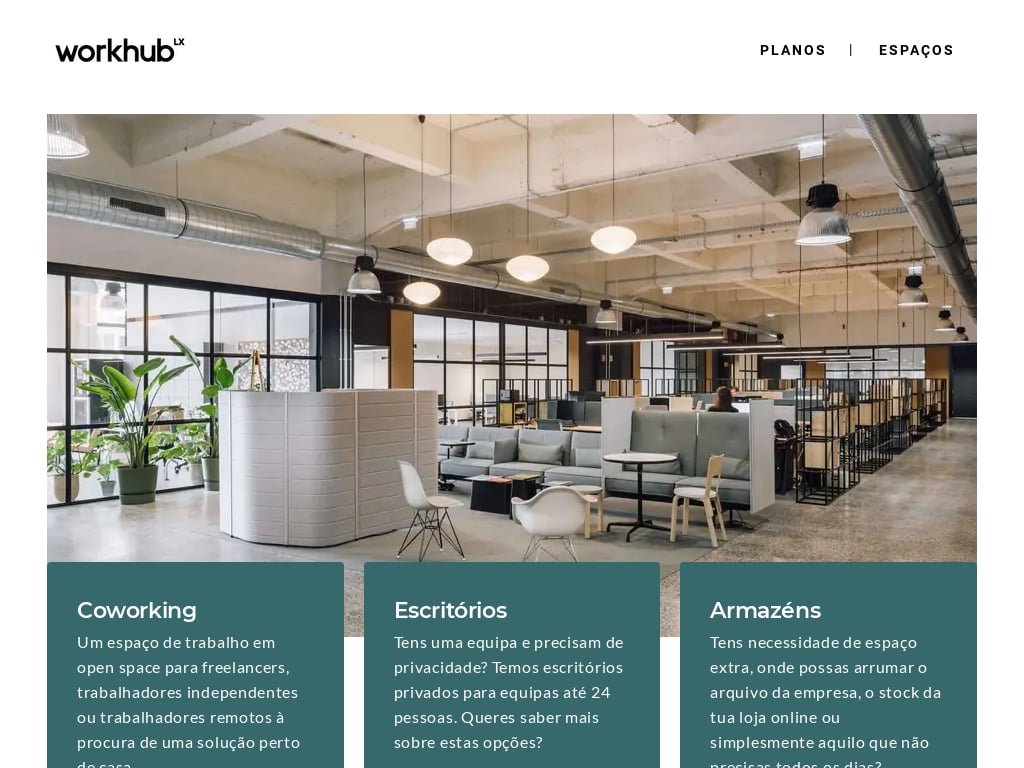 11. IDEA Parque das Nações
Location: Avenida D. João II nº 35 - 11ºA Lisboa
Hours: 9AM–6PM
Amenities: Internet, Cleaning, Utilities, Printing, and Meeting room
Membership & Cost Breakdown:
Virtual Office
Cowork: €/day
Private Offices: 400€/month
Free Pass
IDEA Parque das Nações is located in one of the prime areas of Lisbon and is just 2 minutes walking distance from the Vasco da Gama Shopping Center.
Here, they provide all their members with reception services meeting Rooms, cafeteria, printing facilities, common areas and event spaces.
The best thing about this coworking space is you can have access to all three of their Lisbon locations by just paying for one.
Learn more about IDEA Parque das Nações ➜, or send them an email.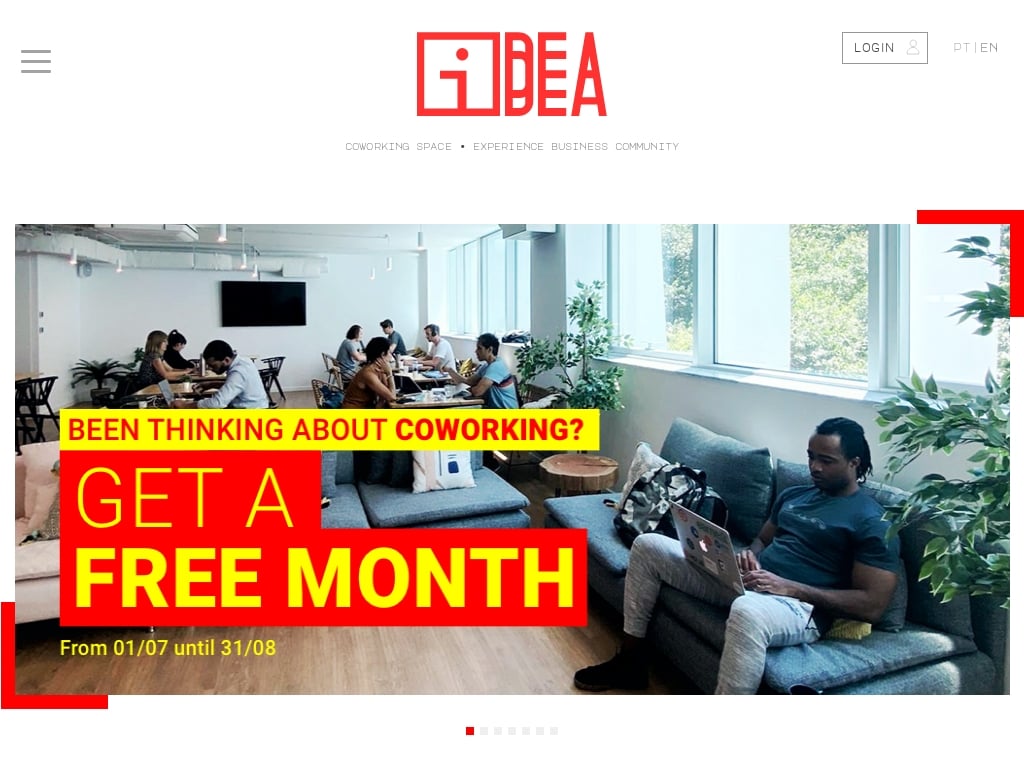 Want to start your own business?
Hey! 👋I'm Pat Walls, the founder of Starter Story.
We interview successful business owners and share the stories behind their business. By sharing these stories, we want to help you get started.
Interested in starting your own business? Join Starter Story Premium to get the greatest companion to starting and growing your business:
Connect + get advice from successful entrepreneurs
Step by step guides on how to start and grow
Exclusive and early access to the best case studies on the web
And much more!
PROMOTED
Did you know that brands using Klaviyo average a 95x ROI?
Email, SMS, and more — Klaviyo brings your marketing all together, fueling growth without burning through time and resources.
Deliver more relevant email and text messages — powered by your data. Klaviyo helps you turn one-time buyers into repeat customers with all the power of an enterprise solution and none of the complexity.
Join Brumate, Beardbrand, and the 265,000 other businesses using Klaviyo to grow their online sales.
Starter Story
Wanna see 52 business ideas you can start with less than $1,000?
Join our free weekly newsletter and get them right now.