Thank you Klaviyo for sponsoring Starter Story ❤️
Turn one-time buyers into repeat customers. Try the platform loved by 265,000 brands
On Starting A 6-Figure Biodegradable Glitter And Growing 217%
On Starting A 6-Figure Biodegradable Glitter And Growing 217%
Hi there! I am Kath Senior, the founder of EcoStardust Biodegradable Glitter. EcoStardust was launched in April 2017 and is an award-winning business selling biodegradable glitter made from plant cellulose. We sell everything a glitter enthusiast needs to #GlitterWithoutTheLitter including Bioglitter®, Bioglitter® beauty balm, brushes, makeup bags, etc.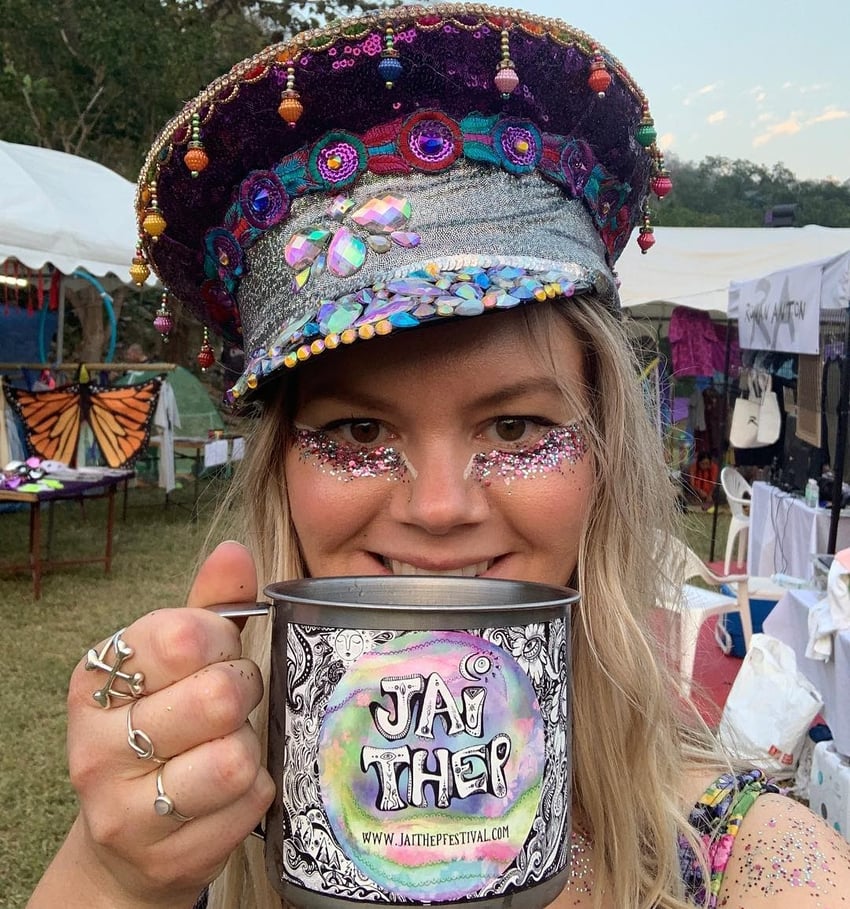 The glitter is made from non-GMO sustainably farmed Eucalyptus Trees and has been proven to biodegrade in the natural environment within weeks. Helping towards reducing the number of plastics making their way into our natural environment. It is the only glitter that has been independently tested and proven to biodegrade in a freshwater environment. We now stock four different ranges of biodegradable glitter including Shine, Pure, Opal, and Opal Shine with more on the way. Opal is the first iridescent effect of 100% plastic-free biodegradable glitter in the world!
Our main market is the festival market and we normally spend the summer traveling around festivals covering people in Biodegradable Glitter! Whether it's on the face, hair, boobs, or bum!
We also run Eco Glitter Bars and glitter people at events and we run a non Bioglitter® Amnestywhere people can send us their #GuiltyGlitter to be upcycled into Jewelry to keep it from being washed into our oceans.
We are a brand committed to sustainability and protecting our planet. We donate 10% of profits to environmental charities such as Surfers Against Sewage and City to Sea and use recycled or recyclable materials for all of our packaging.
We have been profitable from day one and by year two we were turning over six figures and had grown over 217%.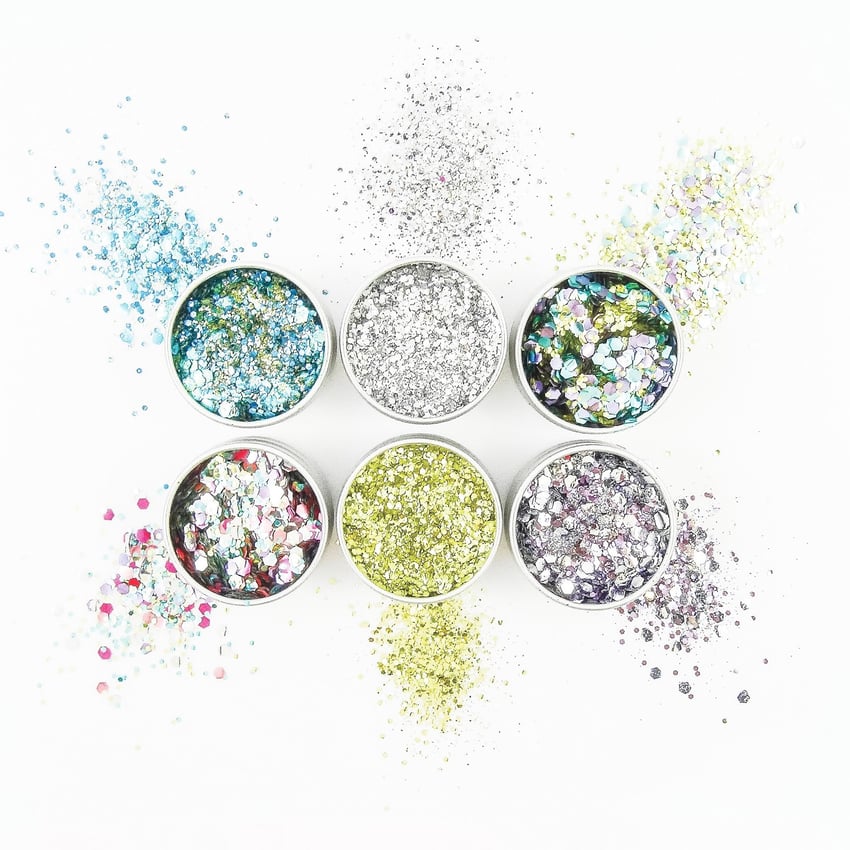 What's your backstory and how did you get into entrepreneurship?
I come from a large family and I am the eldest of six children. Watching my parents work so hard to be able to raise six children has taught me to have a very strong work ethic and has inspired me to want to do very well. I started working when I was fourteen years old and have always worked since.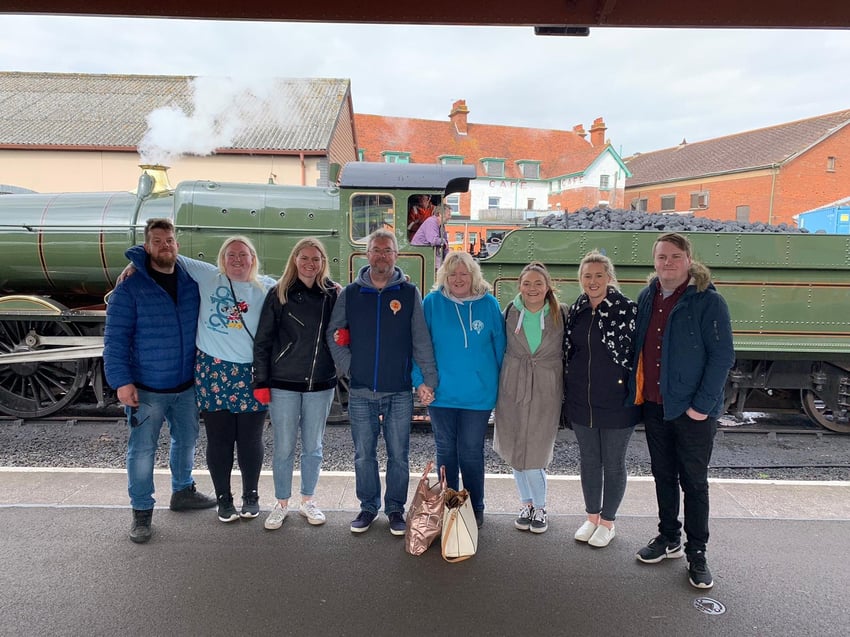 I went to Cardiff University and studied Criminology & Social Policy, I was the first in my family to ever go to University even out of Parents, Grandparents, Aunts, and Uncles. My parents weren't able to offer financial support so I worked various jobs while studying. Upon leaving University I got a job as an Assistant Finance Manager for a Care Home company and worked there for four years. I then left and joined an e-commerce agency and I absolutely thrived in this role, it was fast-paced and modern and I loved being able to get involved in so many different areas of the business. There were only five of us on the team when I started and I did the accounts, managed clients' websites, the managed project builds, managed the office environment, and pitched our services to clients. The company grew from five of us to thirteen and I worked my way up to be on the Senior Board.
I have always worked for small companies and have learned so much from all the jobs I have had. Working alongside amazing Entrepreneurs growing their businesses gave me so much confidence that I needed to start my own business that I didn't have after leaving education.
Although I had an amazing job which was also very well paid, I wasn't feeling fulfilled and I wanted to work somewhere where I felt I was giving back to the world, I also wanted to be able to visit my hero more - my Grandma who has MS but lives an hour away from Bristol. I decided the best way to be able to do both these things was to start a business about something I really care about and reflect my own values.
I like to call myself an eco-warrior and am trying to do my bit for the environment. I love attending festivals and dressing up and covering myself in face paints and glitter and am happiest when I am outside.
Using £13k of my own savings I have been able to build my dream business, a business which donates 10% of its profits to environmental charities, participates in local clean-up operations, offsets its carbon footprint, offers staff flexible working, offers staff a paid day off a year to do something for the community or charity, uses its platforms to raise awareness of environmental issues and uses environmentally friendly packaging.
Take us through your entrepreneurial journey. How did you go from day 1 to today?
In 2016 a friend and I were throwing a Hollywood Glitter & Glamour themed Birthday party. It was my job to order in the decorations so I ordered in big kilo bags of gold glitter. When it arrived it had a large ingredients label saying 'Ingredients: Polyester' and it dawned on me that glitter was a microplastic, as someone who cares about the environment it took the shine out of it for me and I never used it again. However, as someone who loved going to festivals, dressing up, and covering themselves in glitter, I wasn't ready to give it up and went on a search to find an alternative. I couldn't find anything so realized there was a gap in the market. I found a manufacturer who had developed a Bioglitter® but it was only being sold in large quantities to other manufacturers. I, therefore, partnered with them to bring the product to the consumer market and became a licensed reseller and my business EcoStardust was born.
I used my own savings to start the business because I was too nervous to do it any other way at the time. I was still working full time in my day job but I created a website and used my annual leave to head out to festivals to promote the business and product. Things started to take off and I was spotted by ASOS at one of the festivals. The day they emailed me asking me to meet was the day I went back to work and quit my job. Everyone told me I was stupid, the business had only been running four months and I was so busy I hadn't done any accounts so didn't know where I was but I knew I was on to something and wanted to put mine all into preparing to get my product sold with large retailers like ASOS.
However, it paid off and I launched on the ASOS website. Business Insider got in touch with us and asked to do a video of us. The video has now had over 4 million views and they keep posting it on their various channels. We have no warning when this will happen so just see a sudden spike in traffic.
I moved the business to its own premises at the start of 2018 and since then we have had to move location four times as the business has grown so rapidly. Last summer we were a team of 13 with a large group of freelance Makeup & Glitter Artists who worked for us at events running Glitter Bars. I have had to call in so many favors from family and friends to come and help with large orders and make sure we get them out the door quickly as we don't hold a lot of ready-made stock because our catalog is so large.
Every year we throw an EcoStardust Birthday Party and invite our followers to join us for an evening of celebrations and raising money for environmental causes. This is my favorite evening of the year and is amazing PR and helps us cement our brand image by carefully choosing partners brands to showcase on the night and having environmental talks about issues important to the business
How are you doing today and what does the future look like?
With festivals canceled this year because of COVID, we are having a very different summer to the one we originally planned. I had my first child at the start of this year so had built up the team to hopefully cover everything so I could have some Maternity leave but that has not been the case. We have unfortunately had to scale back the team and have moved to smaller premises. However, we are using this 'downtime' to increase our offering and diversify our products so we are not so reliant on one market.
Just do it, don't be afraid, and get started now. Even when you don't feel like doing anything, just do a little bit and before you know it you will be on a roll and it's 1 am and you don't want to stop as you are getting so much done.
We have started working on a Bath & Body range and have launched glittery soaps and are working on adding Bath bombs to this soon.
We are pushing our Non-Bioglitter® Amnesty more and have created many pairs of sparkly earrings from the glitter donated.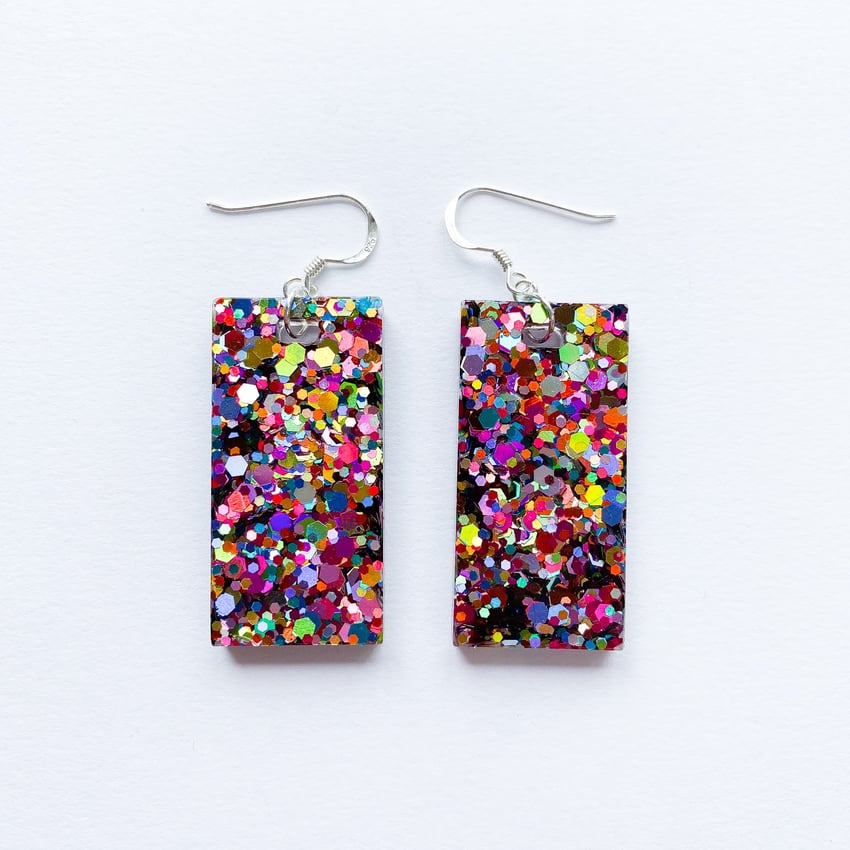 We are also improving our wholesale offering and selling larger quantities of glitter to other businesses to use in products and will have a dedicated website for this soon.
It has been amazing how the team has worked so hard through these tough times and helped to pivot the business. It is quite exciting and we have come up with ideas and plans that we might not have had and I am proud of how we have turned things around to keep the business viable in this rapidly changing market.
Through starting the business, have you learned anything particularly helpful or advantageous?
Just go for it. I don't believe entrepreneurs hold any special qualities that you don't have. Just do it, don't be afraid, and get started now. Even when you don't feel like doing anything, just do a little bit and before you know it you will be on a roll and it's 1 am and you don't want to stop as you are getting so much done.
Invest in yourself - I have done many courses, especially in confidence and public speaking. The knock-on effect on every area of my life this has had has been amazing. I originally liked the idea of an eCommerce business as I thought I could hide behind it but now I get out there to do public speaking to promote myself and my business.
Also, one of my essential things to do is keep a notepad by the bed - I ask myself a question I need an answer to or a problem I need to solves before I go to sleep and I find my brain solves it in the night - I get my best ideas at 3/4 am in the morning so be prepared and get ready to write them down! I then find I can fall back to sleep again after once I have got them out of my head!
What platform/tools do you use for your business?
I built the website using Shopify. It is such an easy platform that anyone can use. At the start, I didn't want to spend much time or money on a website as I wasn't sure how well the business would do and just wanted to test my idea. I only planned to use Shopify at the start and wanted to switch to a Magento website if the business took off, however nearly four years later we are still using Shopify as it is so easy and the many apps connecting it to other platforms mean I can streamline so much of my business.
One of my favorite websites is IFTT the number of things I have been able to automate for the business is amazing and it saves me so much time.
Linking our Shopify website to Xero alongside using Receipt Bank means I can do all of my bookkeeping myself in a few hours and save on bookkeeping/accountancy expenses and this is something I like doing myself as I like knowing my numbers inside and out.
Lastly G suite for business - we use Google for everything, emails, working documents, storage. It is amazing and so reasonable. I love that I can access any document from anywhere in the world on any device and don't have to remember to save anything.
What have been the most influential books, podcasts, or other resources?
I used to love reading books by people I admire every morning over breakfast while planning my day. Two people I like to follow and also love their books are Bev James who wrote Do it! or ditch it and Carrie Green of the Female Entrepreneur Association who wrote She Means Business. Carrie's book was an all-around inspiring read for a budding entrepreneur and as someone who can want to try and do everything all of the time, Bev's book helped me to really focus on the important things.
I rarely get time to read books now that I am also a Mother so podcasts have become my favorite way to listen and learn and I love the Entrepreneurial Thought Leaders podcast and any TEDTalks!
Advice for other entrepreneurs who want to get started or are just starting?
I have heard many people say this before me but don't wait for things to be perfect. Get out there and get started. I was waiting to make my website perfect before launching it, however, once I did launch the website, I learned so much from actually trading that within a month I overhauled the website anyway had I just gone for it I could have started my business six months earlier and be further into my journey.
Find local business groups and GO to the meetups. Being an entrepreneur can be a lonely journey as you give up all your spare time to work on your hustle however the advice I got from other business owners was invaluable and helped me to find a network of people who inspire me and also find out about amazing support initiatives open to new businesses. You sometimes can't beat an informal face to face chat with like-minded people, even people running a business completely different from yours will have probably experienced similar struggles and will have some insight to share with you.
Also, find out about Government support and websites for your local chamber of commerce like Business West - they offer free trade support and you can get a designated contact to help you with many business-related matters and exporting. There is so much free support out there so make sure you utilize it.
Where can we go to learn more?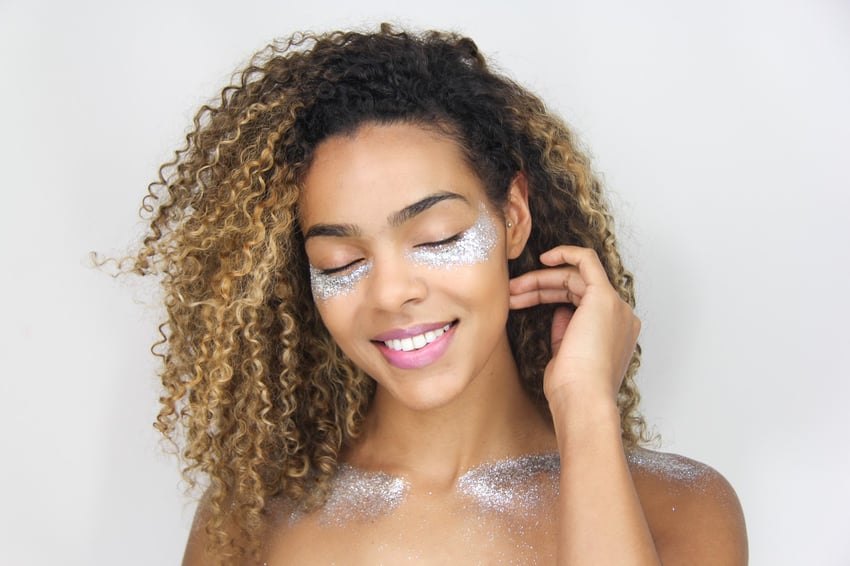 -
Katherine Senior, Founder of Purpose Products Group Ltd T/A EcoStardust
Want to start your own business?
Hey! 👋I'm Pat Walls, the founder of Starter Story.
We interview successful business owners and share the stories behind their business. By sharing these stories, we want to help you get started.
Interested in starting your own business? Join Starter Story Premium to get the greatest companion to starting and growing your business:
Connect + get advice from successful entrepreneurs
Step by step guides on how to start and grow
Exclusive and early access to the best case studies on the web
And much more!
PROMOTED
Did you know that brands using Klaviyo average a 95x ROI?
Email, SMS, and more — Klaviyo brings your marketing all together, fueling growth without burning through time and resources.
Deliver more relevant email and text messages — powered by your data. Klaviyo helps you turn one-time buyers into repeat customers with all the power of an enterprise solution and none of the complexity.
Join Brumate, Beardbrand, and the 265,000 other businesses using Klaviyo to grow their online sales.
Together With Klaviyo
Companies using Klaviyo see a 95x ROI (yes, 95x)
Use Klaviyo to turn hard-earned customer data into hard-working emails and texts.
Try the platform that 265,000 brands use to grow their business.
Try it now (it's free) ➜