On Raising $2.5M For A Peer-to-Peer Self-Storage Platform
•
Published: October 19th, 2019
Start A Storage Marketplace
Hey neighbors, I'm Joseph Woodbury, the CEO & Co-Founder of Neighbor.com. We are a P2P marketplace disrupting the $400 billion self-storage industry (think Airbnb but for self-storage).
We enable Americans to tap into the largest asset they own, their home, apartment or property and leverage it to earn passive income anywhere from $1,000 - $20,000 a year.
Unlike Airbnb, there is no need to own furnished living space or deal with cleanup after each guest night after night. On Neighbor, once your space is rented, you can count on dependable, predictable direct deposits each month until your renter moves out. It is truly a passive income.
Our community of neighborhood hosts and renters has rapidly grown to all 50 U.S. states. And because these transactions are local, our users often become friends with each other as they provide services to each other. It is a neighborly experience.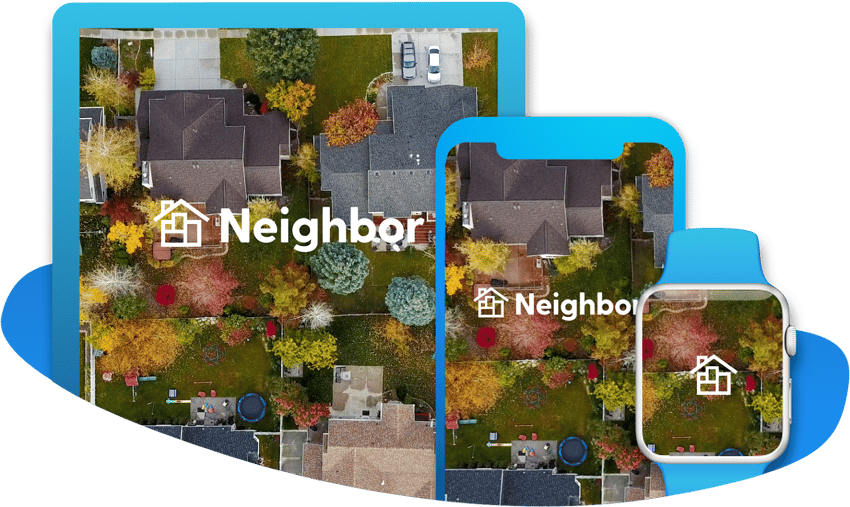 What's your backstory and how did you get into entrepreneurship?
My co-founders and I started Neighbor while we were still undergraduate students in Utah. Preston Alder, one of the founders, recognized a need for alternatives to commercial self-storage when an extended on-site project came up with one of his clients in South America, and he and his wife had no place to store their belongings before the long trip.
"Not only were all the units in our surrounding area completely full, but the ones that weren't full were very expensive and unsafe. So we ended up storing our items in our neighbor's garage, and it was heaven-sent for us. It was very helpful to have a place to put it at a more affordable rate. I had this realization, 'Why isn't everyone doing this?'" Alder said.
After Preston had the idea for Neighbor, he recruited Colton and I. We had both recently accepted full-time management consulting jobs, but foregoing those opportunities was an easy decision for the opportunity to work on such an exciting project with such a talented friend like Preston.
All three of us bootstrapped the company and paid for ads with the awards we won from competing in local university business competitions. Shortly thereafter venture capital firms began to reach out to us to learn more, and we raised a seed round to help accelerate the business. Just a short time later, we are servicing communities nationwide.
Take us through your entrepreneurial journey. How did you go from day 1 to today?
We took a non-conventional approach to build our business. Because scaling network effects are the primary advantage of a marketplace, the first order of business for most marketplace founders is to try and blow-up the user base.
Every business is different, and many of the difficult lessons must be learned at the individual company level.
Instead of trying to "blitz scale" too early, we invested heavily in our engineering and product early on in the life-cycle of the company. As customers came to us organically, we paid close attention to their needs and wants and built a product that would delight them. We meticulously A/B tested feature after feature to ensure we were providing the right tools. And we closely watched our NPS score as a gauge of customer satisfaction.
We don't just want to be better than traditional self-storage. We want to build a marketplace that provides a storage product better than any user could have imagined. We want to provide the closest, safest, cheapest storage available anywhere. We want to completely revolutionize the industry and make switching to Neighbor a no-brainer for consumers.
This disciplined approach is hard to implement, especially given the constant pressure to focus on growth. But it paid off for Neighbor, and when it came time to push on the gas pedal, users responded in-kind. Our NPS scores are orders of magnitude better than the multi-billion competitors in the space, and user-adoption is a much easier process for us now. We achieved product-market fit first, and the growth has naturally followed.
How are you doing today and what does the future look like?
As mentioned above, Neighbor has spread across the country and now has a presence in 50 different U.S. states. The rentable storage on our platform would cost a traditional self-storage facility multiple hundreds of millions of dollars to build.
We plan to continue to expand our regional hubs across the United States and open international markets over the coming years.
Through starting the business, have you learned anything particularly helpful or advantageous? What have been the most influential books, podcasts, or other resources?
Every business is different, and many of the difficult lessons must be learned at the individual company level. But there are many things we have learned from others that have gone before us. Because these people share their learnings better than we ever could, we've compiled a list of our favorite marketplace resources.
You can find that list here: Storage blog
What platform/tools do you use for your business?
We use all of the platforms and tools that a typical within a modern startup.
These are:
Slack for office comms.
Stripe for payments
Gsuite for email and office docs.
SVB for banking.
Advice for other entrepreneurs who want to get started or are just starting out?
The idea for Neighbor came about when my co-founder, Preston, experience first-hand a major pain point within a large industry. Preston wasn't looking to start a company. He had plenty of prestigious professional opportunities available to him.
The beginnings of Neighbor illustrate my two favorite things about this company: 1) we are solving a major market pain and 2) we all chose to be part of this because we are passionate about the product. It makes coming to work each day fun and fulfilling. We can't wait to build the company because we can't wait to deliver this passive, recurring income and affordable storage to more people.
It follows that my two foremost pieces of advice are:
Only start something that you are sure solves a major pain(s).
Only start something if you are passionate about the solution and want to spread it to as many people as possible.
These suggestions may sound cliche, but they are repeated often because they are more universally true than other advice. If these two things are true, you have a higher chance (never guaranteed) of success and will have enduring motivation through the highs and lows that inevitably accompany a startup.
Where can we go to learn more?
-
Joseph Woodbury, Founder of Neighbor.com
Want to find more ideas that make money?
Hey! 👋 I'm Pat Walls, the founder of Starter Story.
Get our 5-minute email newsletter packed with business ideas and money-making opportunities, backed by real-life case studies.