On Starting A Parody Business
On Starting A Parody Business
Hello! Who are you and what business did you start?
I'm John Baur. Once upon a time, I was a normal guy, father and working journalist. Then I and my friend Mark – also pretty normal – came up with the idea for International Talk Like a Pirate Day and the rest is, if not history, at least a pretty good story.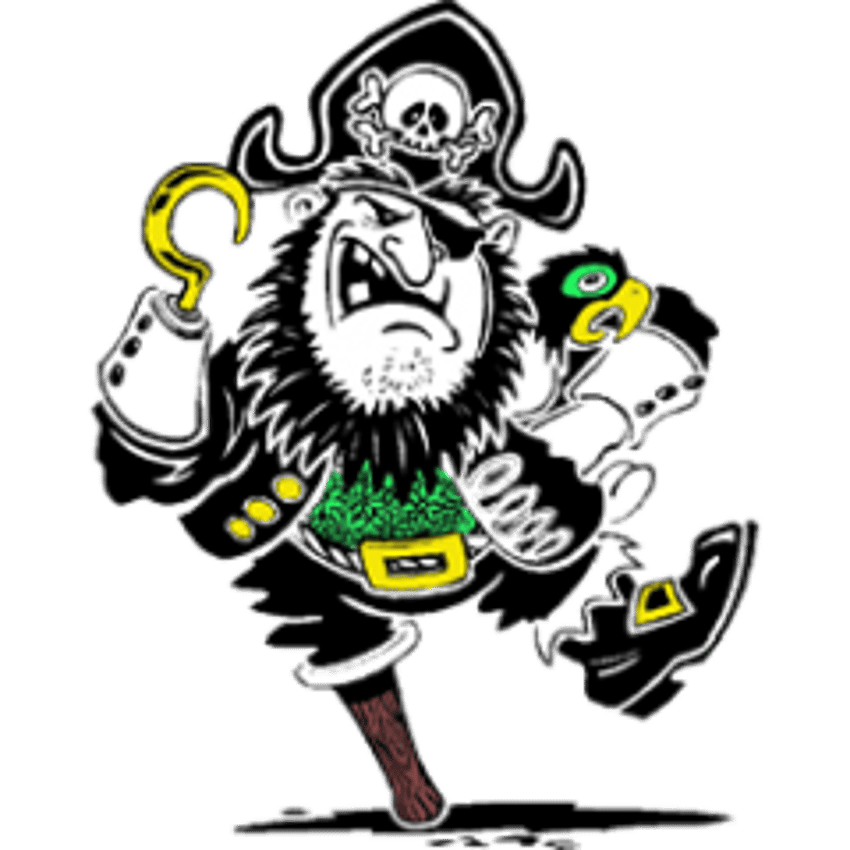 What's your backstory and how did you come up with the idea?
International Talk Like a Pirate Day started on a racquetball court where two friends, John Baur and Mark Summers, were trying to get back in shape (as if we'd ever been in shape before. During the course of the game, we started insulting each other in pirate lingo and decided the work needed a holiday where every man, woman, and child talked like a pirate.
Our brainstorm (if that's the word that applies here) came to the attention of Pulitzer Prize-winning humor columnist Dave Barry, who wrote about it in his syndicated column. And just like that the idea went from a private joke among a few friends to an international phenomenon, celebrated on all seven continents (yes, including Antarctica), the White House, the International Space Station, and N.Y. Times Crossword Puzzle.
There's no model. Just do what you love doing, and follow the fun.
We started a web site (because EVERYONE has a website, right? And within the first six months, we'd had over five million hits. We actually crashed out ISP's server the first year we were online on Sept. 19 (the date of the holiday.)
Take us through the process of designing, prototyping, and manufacturing your first product.
No thought went into it whatsoever. It's been purely a matter of serendipity and whatever idea amused at the moment.
Two women – my wife and a friend who is a web designer by trade did all the heavy lifting, but we had funny ideas.
Describe the process of launching the business.
The single most important factor in "launching" Talk Like a Pirate Day, other than actually having the idea on the racquetball court, was contacting Dave Barry and inviting him to become the spokesman. He wrote an amusing column and two weeks later we were being interviewed on the radio in Ireland and Australia and on NPR.
The next thing was the website. A friend volunteered to design it and until recently served as WebWench. The first year we were online on holiday, we took something like 6 million hits in a matter of hours and crashed our ISP. So in retrospect we should have warned them they were going to get a LOT of traffic, but who knew?
Since launch, what has worked to attract and retain customers?
First of all, they aren't customers. They are friends, literally. Customers are people who give you money for a product or service. We don't have either. I mean sure, we've sold some T-shirts through CafePress.com, and some books. The sales basically cover the cost of having a web site. Our book "Pirattitude" was published by Penguin and went through if memory serves, a dozen printings. So we've had some success in that regard. We have appeared across the country, from Florida to Alaska, performing in Las Vegas, Los Angeles, Philly, among other places. Also some TV. And we've gotten paid for it, so I suppose I should have included that under revenue, but it's been years since we've been on stage together I kind of forgot The best paying gig we had was Vegas, where we got $2,500 and they put us up for the night – at the Venetian.
But I think the single most important key to our success is we don't take ourselves at all seriously. We don't walk into a pirate group and say "You need to pay attention to us because WE started to Talk Like a Pirate Day!" They'd boot us out on our butts. We're there to share the fun.
How are you doing today and what does the future look like?
People ask us, "How long are you going to keep doing this? And our answer is always, "As long as it's fun." And you'd better believe this is fun.
We get to dress like pirates (and our pirate wardrobes and gear and cutlasses are all tax-deductible) and swagger, people buy us drinks. We've got friends all over the country, all around the world. Life is good.
Through starting the business, have you learned anything particularly helpful or advantageous?
Well, my choice of wife was a smart one. Most wives, if you come home and say you lost your job because of budget cuts, would start helping you pull together your resume.
But 10 months after the pirate phenomena started to blow up I had to tell Tori I was being laid off and her response was, "Maybe you should see how far you can take this pirate thing." THAT'S a wife!
What platform/tools do you use for your business?
We don't have a platform so much as a plank.
What have been the most influential books, podcasts, or other resources?
Advice for other entrepreneurs who want to get started or are just starting out?
People have asked us for advice on starting their own holidays, and all we can tell them is, "There's no model. Just do what you love doing, and follow the fun."
It's not, I suppose, the way my parents would have chosen for me to come to the world's attention, but when the wave comes up, you ride the wave. And try to have fun.
Are you looking to hire for certain positions right now?
Not really, but we've always got a weather-eye out the next adventure and a likely crew of rovers to share it with.
Where can we go to learn more?
If you have any questions or comments, drop a comment below!
-
John "Ol' Chumbucket" Baur, Founder of The Pitrate Guys, LLC
Want to start your own business?
Hey! 👋I'm Pat Walls, the founder of Starter Story.
We interview successful business owners and share the stories behind their business. By sharing these stories, we want to help you get started.
Interested in starting your own business? Join Starter Story Premium to get the greatest companion to starting and growing your business:
Connect + get advice from successful entrepreneurs
Step by step guides on how to start and grow
Exclusive and early access to the best case studies on the web
And much more!