Thank you Klaviyo for sponsoring Starter Story ❤️
Turn one-time buyers into repeat customers. Try the platform loved by 265,000 brands
On Building A Wholesale Marketplace And Growing 300% Every Month
On Building A Wholesale Marketplace And Growing 300% Every Month
I'm Joe Todd and a co-founder of Shoppable Inc., founded by myself and 2 other visionary Gen Z entrepreneurs with firsthand experience of the disruption of industries. We believe there is a need for a 'one stop' [drop]shop. We (Terry McGinnis, Kartik Gurmule & myself) believe we are on a path to take a majority stake in the dropshipping sector with innovative ideas that promise to take the focus away from Eastern-centric monopolies dominated by a few, and bring it back to grassroots in a transparent manner. Our first product, Dropshyp, is already out of the ideas stage and being executed as you read this.
Our first flagship product is Dropshyp.com (DP). With DP we are planning to become a western e-commerce powerhouse. We are focusing on B2B, and B2C both and right now our main goal is building a fantastic network of trusted suppliers than we know will deliver results for resellers and customers.
We are proud to say we are growing 300% month by month.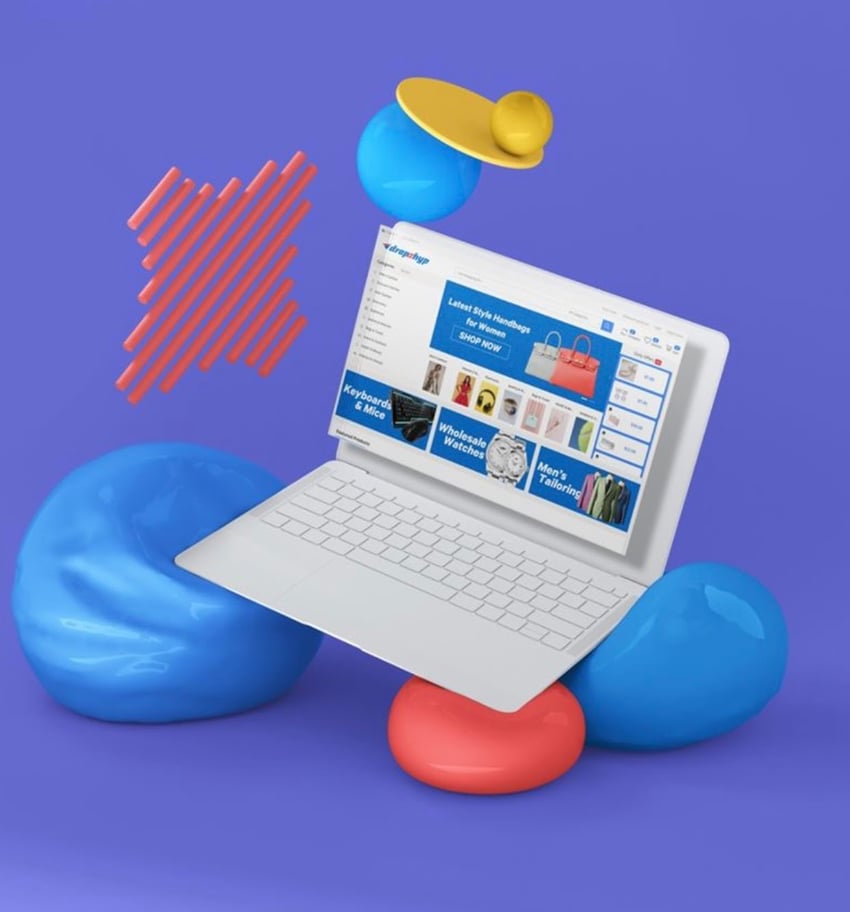 What's your backstory and how did you get into entrepreneurship?
I believe I have the 'entrepreneurial DNA' within me and you can trace it back to my Grandma. Her story has always inspired me and she ended up putting food on the table and expanding the family business from a market stall to becoming a millionaire. My upbringing as far back as I can remember was my dad being a hustler too. Watching him fail many times but then get a big win which changed the trajectory of our lives forever is something that set a fire within me!
You cannot be close-minded to opportunities. Hear things out, listen, and make your mind up after hearing the full lowdown on something. Put yourself in situations where you can learn and connect with people. Put yourself out there.
With Shoppable, we can see an opportune moment to become a big player in the eCommerce world, initially starting with a B2B platform matchmaking stellar suppliers we have vetted out with hungry resellers. We can see huge potential here and have watched closely where the big players are lacking and gone wrong in many respects.
I was running a large empire in the adult industry with a fantastic wage and commission pay package but jumped ship to pursue my path and dreams. After conceptualizing the business model and idea with my other co-founders, I couldn't resist building something so exciting from the ground up.
Take us through your entrepreneurial journey. How did you go from day 1 to today?
It started with having this creative and money-making bug within me. I wanted to be 'that guy' in school that was the hustler. I started at the ripe age of 14 selling sweets but I started affecting the canteen's sales so the school banned me. It then grew into hyped shoes and hoodies, plastering posters all over the school. I ended up having resellers in my area within the different schools and was making a killing for a 15-year-old.
Something you really should know is that my father has always been a huge inspiration for me. He founded a company called YouPorn (I'm sure you've never heard of it…) after coming from a background of dog breeding, and this flipped our lives upside down. After he sold YP, he went on to stay in the industry and cooking up ideas like cloud.xxx which I was managing in Barcelona at 19 during my time at business school in London.
After leaving University at 22 with a degree in Business Management, I started working for a property tech start-up as the sales director for experience and ended up being offered shares. I turned them down however to begin a start-up where parents could send condoms anonymously to their college-age kids. It didn't take off though, but I was picked up by my Dad's production company to manage their social media-based on my impressive marketing abilities.
I then grew the adult brands from 100k followers to over 2million over the next 3 years and was then promoted to CEO of the adult empire my Dad had since created. Up until a few months ago, I was living in Prague overseeing everything from production, marketing to the agency, but the saying 'never fill a great man's shoes' was growing louder and louder. Then Dropshyp (Terry & Kartik) arrived and I have now been installed as CMO and co-founder of Shoppable Inc. So it's now time to create my path!
How are you doing today and what does the future look like?
We spent no money on advertising yet. However, we believe our expenses in the development of the platform will breakeven soon.
We're located in San Jose, however due to COVID we are stuck in different countries before we can travel and go back to our shared-office space in San Jose. We have a great team based out in San Jose, and a lot of others who are working remotely, we are embracing this fully as it gives greater flexibility and allows greater freedom for a lot of our staff.
Short term goals are focused on cultivating and growing a network of brilliant suppliers. We also have a podcast coming soon "Profit or Die" which we hope to be attention-grabbing and I'm excited about that. It's all systems go on many fronts… Marketing, supplier base, talking to VCs is what we're focusing on right now.
Long term, we want a slice of the huge and ever-growing eCommerce market. We want to become the one-stop drop shop for suppliers, resellers, and customers.
Through starting the business, have you learned anything particularly helpful or advantageous?
Some of the best lessons I have learned is simply by doing. I never knew I was good at marketing until I did it, I never knew I was a good seller until I did it. What I'm trying to say is that you never know how good you are until you try it and practice until you make it perfect. But even then, you can still improve.
There is always room for improvement but until you start to do something, you can't make progress. My biggest lesson is simple: GET YOURSELF OUT THE COMFORT ZONE! It's so cliche but you aren't going to make any ground until you push yourself.
Timing is usually everything, but being in the right place at the right time is where some of the most important businesses of our time have spawned from. These lucky, crazy moments in life are what create magic. You cannot discount luck but one key thing I learned is that you create your luck in many circumstances by putting yourself out there and in these situations around like-minded people.
What platform/tools do you use for your business?
We use many tools for our business. Just reeling off some names:
yes.al, switchy.io, JumpStory, and we all use the to-do list app MinimaList which we find handy to keep on top of daily tasks. Technology-wise, we use multiple tools that run our platform like Jepto, SendGrid, and Twilio.
What have been the most influential books, podcasts, or other resources?
Getting Things Done by David Allen was recommended by a University professor and I always go back to it. It's really helpful to keep motivated and keep up good habits.
My go-to podcasts are comedians like Bill Burr and Bobby Lee, these help me switch off when I need to take a break.
Advice for other entrepreneurs who want to get started or are just starting out?
My advice for budding entrepreneurs is really to just keep at it, stay confident, and leave no stone unturned in your journey to success. Stay out of that comfort zone and always try and be bettering yourself. This journey is not going to be easy, and times will not always be good, but keep strong and don't be afraid to ask for help sometimes. Make sure you keep in touch with friends and family, no matter how obsessed you are about your business and achieving success. Also, be mindful that burnout is real, and be sure to take breaks and switch off sometimes.
You cannot be close-minded to opportunities. Hear things out, listen, and make your mind up after hearing the full lowdown on something. Put yourself in situations where you can learn and connect with people. Put yourself out there.
A wise lady once told me that motivation starts with getting out of bed in the morning. It sounds silly, but if you have a good morning routine it helps. Keep the pressure on, keep your foot on the gas, and habits will start to grow inside you.
Where can we go to learn more?
-
Terry McGinnis, Joe Todd, Kartik Gurmule, Founder of Dropshyp (Shoppable Inc.)
Want to start your own business?
Hey! 👋I'm Pat Walls, the founder of Starter Story.
We interview successful business owners and share the stories behind their business. By sharing these stories, we want to help you get started.
Interested in starting your own business? Join Starter Story Premium to get the greatest companion to starting and growing your business:
Connect + get advice from successful entrepreneurs
Step by step guides on how to start and grow
Exclusive and early access to the best case studies on the web
And much more!
PROMOTED
Did you know that brands using Klaviyo average a 95x ROI?
Email, SMS, and more — Klaviyo brings your marketing all together, fueling growth without burning through time and resources.
Deliver more relevant email and text messages — powered by your data. Klaviyo helps you turn one-time buyers into repeat customers with all the power of an enterprise solution and none of the complexity.
Join Brumate, Beardbrand, and the 265,000 other businesses using Klaviyo to grow their online sales.
Together With Klaviyo
Companies using Klaviyo see a 95x ROI (yes, 95x)
Use Klaviyo to turn hard-earned customer data into hard-working emails and texts.
Try the platform that 265,000 brands use to grow their business.
Try it now (it's free) ➜