Thank you Klaviyo for sponsoring Starter Story ❤️
Turn one-time buyers into repeat customers. Try the platform loved by 265,000 brands
The 11 Best Coworking Spaces In Honolulu [2022]
•
Updated: January 20th, 2022
The 11 Best Coworking Spaces In Honolulu [2022]
Looking for a coworking space in Honolulu?
According to U.S Small Business Administration in the third quarter of 2017, Hawaii grew at an annual rate of 1.3%, which was slower than the overall US growth rate of 3.4%. Hawaii's 2016 growth rate of 1.9% was down from the 2015 rate of 3.2%
Whether you are a solo entrepreneur, small business, freelancer or simply just searching for a creative place to work, Honolulu has plenty of dynamic spaces to choose from.
We've put together a list of the 11 best coworking spots in Honolulu and provide you with:
location
hours of operation
amenities included
membership & cost breakdown
Here's the full list:
1. Regus - Honolulu
Location: 500 Ala Moana Blvd Suite 7400, Honolulu, HI 96813
Hours: 24/7 access
Amenities: High-speed internet, high-end furniture, video conferencing facilities, staffed reception, kitchen area
Membership & Cost Breakdown:
Office Space: 570$/month
Coworking: 462$/month
Virtual OFfices: 112$/month
Meeting Rooms: 44$/hour
If we talk about the coworking industry, Regus has a large share. In Honolulu, Regus has shared office space at Seven Waterfront Plaza. Here they offer coworking space as well as fully furnished office space to companies and entrepreneurs. Regus Honolulu is located between Waikiki and the downtown area. It is somewhat close to the airport and away from the city traffic.
Learn more about Regus - Honolulu ➜, or send them an email.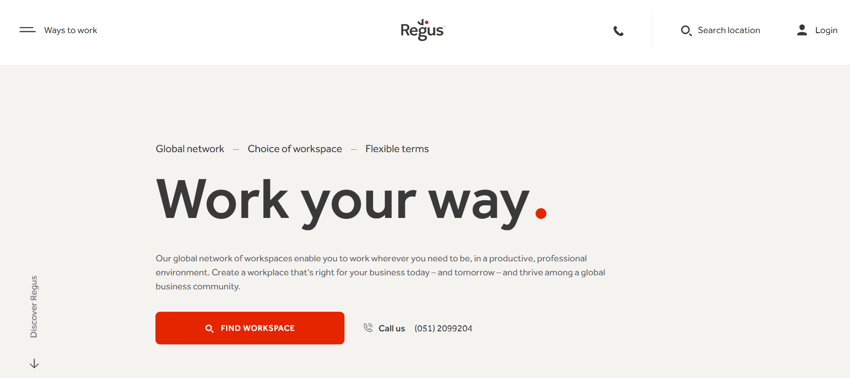 2. Oahu Makerspace
Location: 2004 Kahai Street, Honolulu, HI, 96819
Hours: 9am - 5pm
Amenities: Workshop space, tools, equipment, and electricity to work on any project you might have.
Membership & Cost Breakdown:
Membership Cost starts from 89$ per month.
If you have an idea and need to develop a product, Oahu Makerspace is the place for you. They call themselves a small collaboration of Makers who share a space in Kalihi. This coworking space in Honolulu is more of a workshop where you can grab your stuff, choose a corner and work to develop your idea. The best thing about Oahu Makerspace is that they have all the tools and equipment within the facility that you might require.
Learn more about Oahu Makerspace ➜, or send them an email.
3. The BoxJelly
Location: 307a Kamani St, Honolulu, HI 96813, USA.
Hours: 9am - 5pm
Amenities: Reception, private phone booths, wireless printer, scanning services, whiteboard, projector, Apple TV, and a full-fledged kitchen with a refrigerator, microwave, dishwasher, and of course tea/coffee.
Membership & Cost Breakdown:
Hot desk with unlimited access: 225$/month
Dedicated Desk: 450$/month
Private Office: 950$/month
This coworking space in Honolulu, BoxJelly, is made to support your work, create new connections, and enhance your creativity. They're working hard to ensure that BoxJelly is safe and clean for you and your team. These offices are home to numerous designers, developers, artists, engineers, entrepreneurs, video editors, and many more. They have an open layout with nice furniture and an excellent interior design to align with your creativity. Their tagline says work hard, live better.
Learn more about The BoxJelly ➜, or send them an email.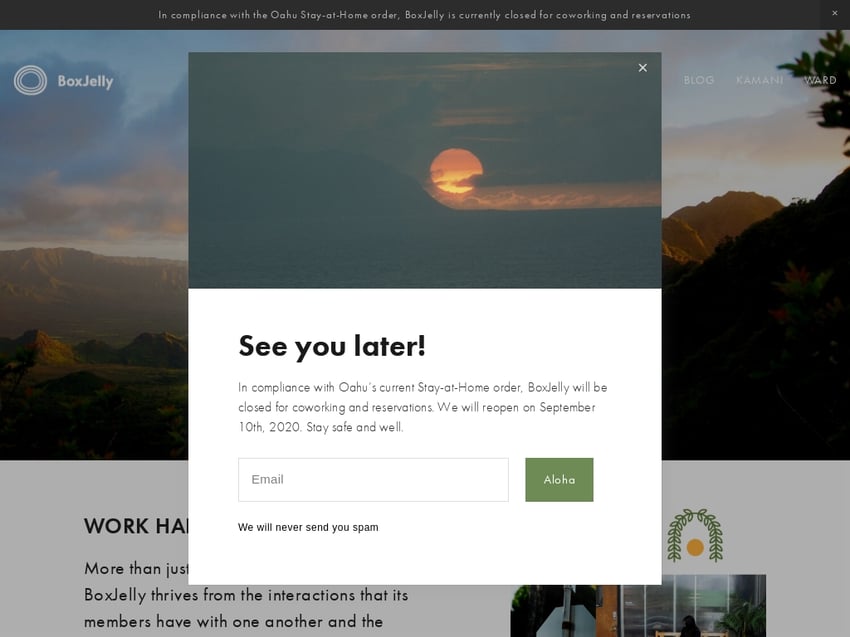 4. Impact Hub
Location: 1050 Queen Street, #100 Honolulu, HI, 96814.
Hours: 9am - 5pm
Amenities: Fast wifi, free coffee, reception with a host, bike storage, a café, showers, access to Impact Hub global network, private phone booths, printing services
Membership & Cost Breakdown:
Part-time membership with ten days access: 95$/month
Unlimited Access: 215$/month
Dedicated Desks: 315$/month
Impact hub is a well-known chain of coworking spaces with 102 hubs and over 15k permanent members worldwide. Impact Hub coworking space Honolulu is divided into two floors. Both floors are designed to have a coworking space and dedicated desks in the centre, and private offices on the sides. This coworking space believes that coworking is better and runs true to their tagline building community, making an impact.
Learn more about Impact Hub ➜, or send them an email.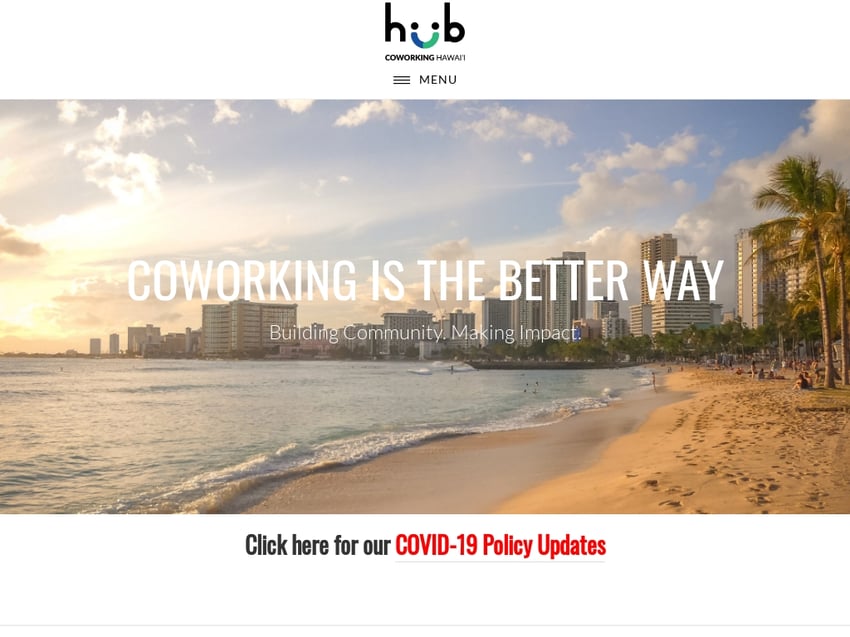 5. Premier Workspaces
Location: 1003 Bishop Street, Suite 2700, Honolulu, HI 96813
Hours: 9am - 5pm
Amenities: WIFI, furnished offices, phone services, meeting rooms, day offices, business address/mail services, flexible terms, equipped kitchen, support services, parking, fitness centre
Membership & Cost Breakdown:
Coworking Membership: 199$/month
As free thinkers, Premier Workspaces is focused on progress. Their teams are constantly testing new technologies and other resources that will change how they do business now and in the future. They understand the importance of a professional but vibrant workplace. So they're constantly improving the experience. That's why they work within the walls of their centres.
Learn more about Premier Workspaces ➜, or send them an email.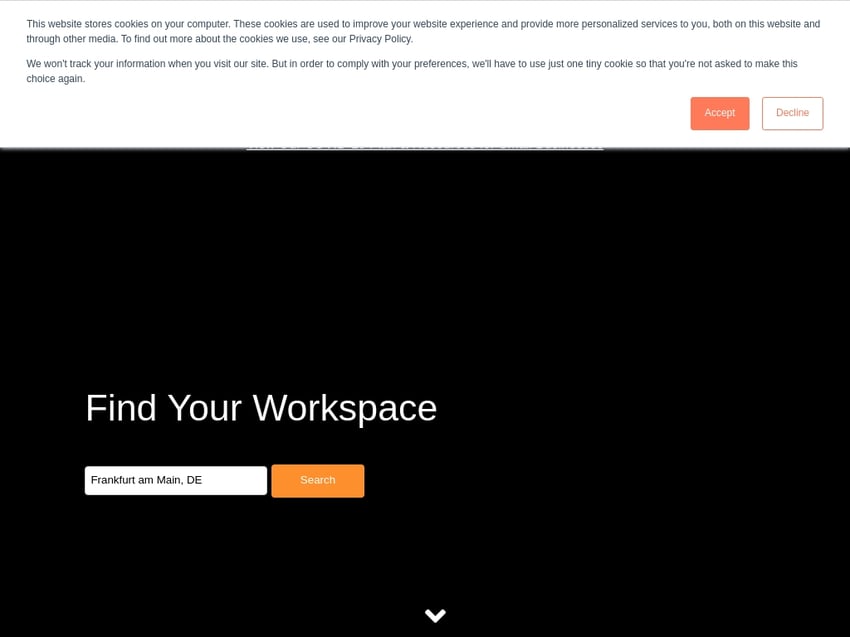 6. Lana Lane Studios
Location: 327 Lana Ln, Honolulu, HI 96813
Hours: 9am - 5pm
Amenities: Fabrication facility, printing facility, recording facility, meeting space, events, workshops, high-speed wifi
Membership & Cost Breakdown:
Coworking Space: 299$/month
Lana Lane Studios is a collaborative and creative workspace in Honolulu. It is organized exclusively for charitable, literary, or educational purposes, including creating art, culture, and community based on the values of creativity, collaboration, and contribution. They also provide facilities and working spaces for artists to further their craft and practice to benefit these communities through program services.
Learn more about Lana Lane Studios ➜, or send them an email.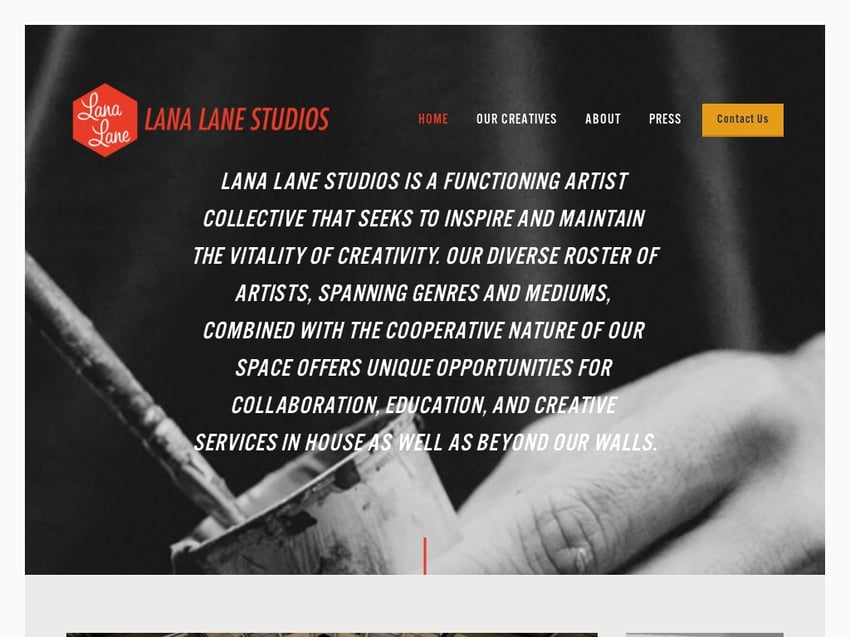 7. Waiwai Collective
Location: 1110 University Avenue Suite 100 Honolulu, HI 96826
Hours: 8am - 4pm
Amenities: Coffee, monitors, projection, Apple TV, IT supplies, essential business services, meeting/event space, resource library, and more.
Membership & Cost Breakdown:
Day Pass: $10
Full Membership: $100/month
Waiwai Collective offers a space where they will regularly feature artists and other creative members of their community, remembering that their talents and visions are irreplaceable in a genuinely productive society. This place is a unique coworking space with deep roots in Hawaiian culture. Shoes must be taken off at the door to help keep you grounded while you work. Open Monday-Friday, Waiwai Collective offers a modern workspace and amenities entrepreneurs desperately need.
Learn more about Waiwai Collective ➜, or send them an email.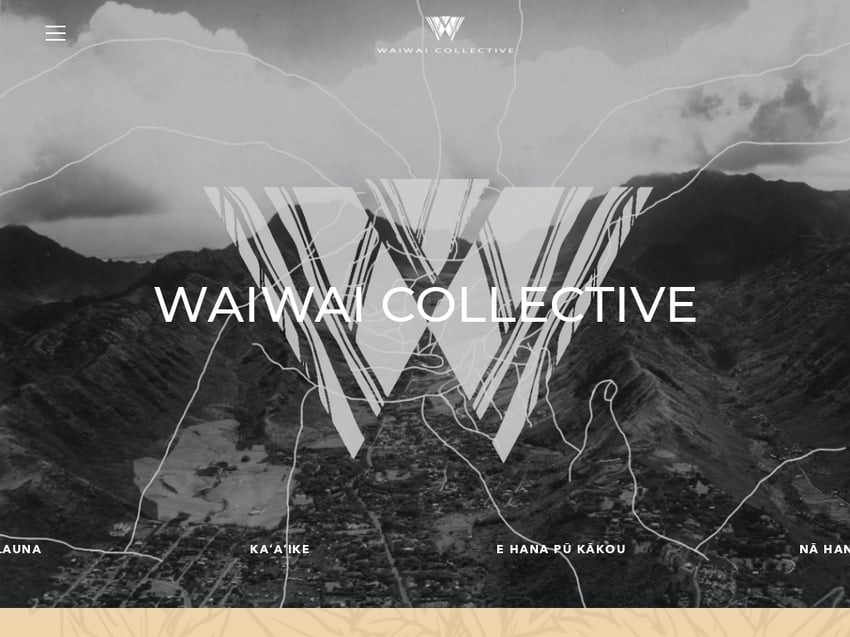 8. Hawaii Office Centers
Location: 1110 Nuuanu Ave, Honolulu, HI 96817
Hours: 24/7 access
Amenities: WIFI, customizable coworking options, 24/7 access, executive meeting rooms, phone booth, coffee, kitchen, cleaning, onsite staff, business services, event space, and more
Membership & Cost Breakdown:
Day Pass: $35
Coworking: $100-$250/month
Dedicated Desk: $500/month
Virtual Office: Starting $75/month
Hawaii Office Center is a coworking office with two locations in Honolulu. Its flagship location is in the heart of Honolulu's Chinatown, and its HQ facility is located downtown. From day passes to private offices, you will find the right option for you and your business.
Learn more about Hawaii Office Centers ➜, or send them an email.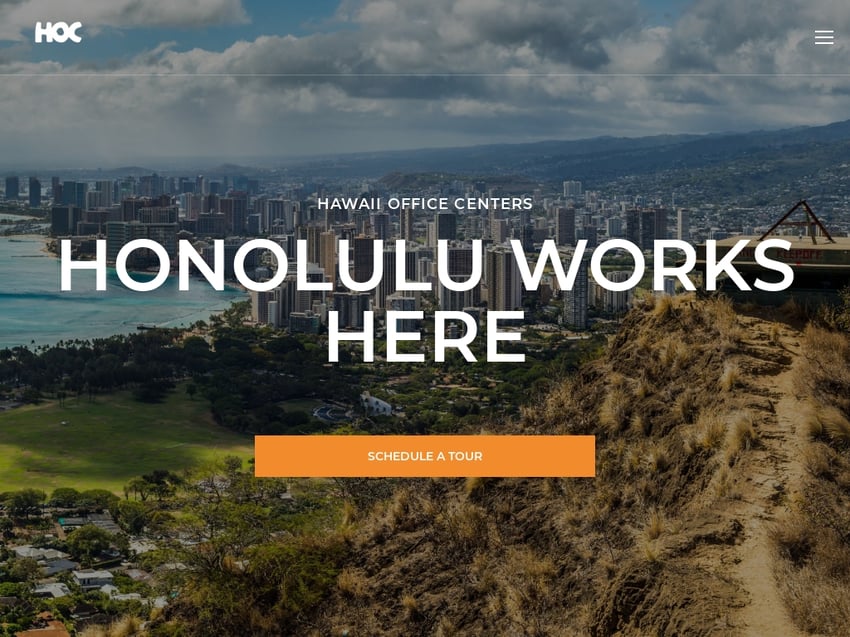 9. Entrepreneur Sandbox
Location: 643 Ilalo St. Honolulu, HI 96813
Hours: 7am - 6pm
Amenities: Printing, onsite staff, lockers, bike membership, filtered water, community networking, meeting rooms, maker space, event space, state of the art presentation tools
Membership & Cost Breakdown:
Day Pass: $15
Startup: $85/month
Dedicated: $375/month
The Entrepreneur Sandbox is a coworking space dynamic state agency responsible for diversifying Hawaii's economy by developing a flourishing technology industry that provides quality, high-paying jobs for Hawaii residents. It aims to accelerate the growth of Hawaii's technology industry by providing capital, building infrastructure, and developing talent to foster innovation. It is a 13,500 sq ft community center powered by BoxJelly. Members have access to meeting rooms, coworking space, private offices, a digital media studio, and event space. Entrepreneur Sandbox encourages collaboration and creativity.
Learn more about Entrepreneur Sandbox ➜, or send them an email.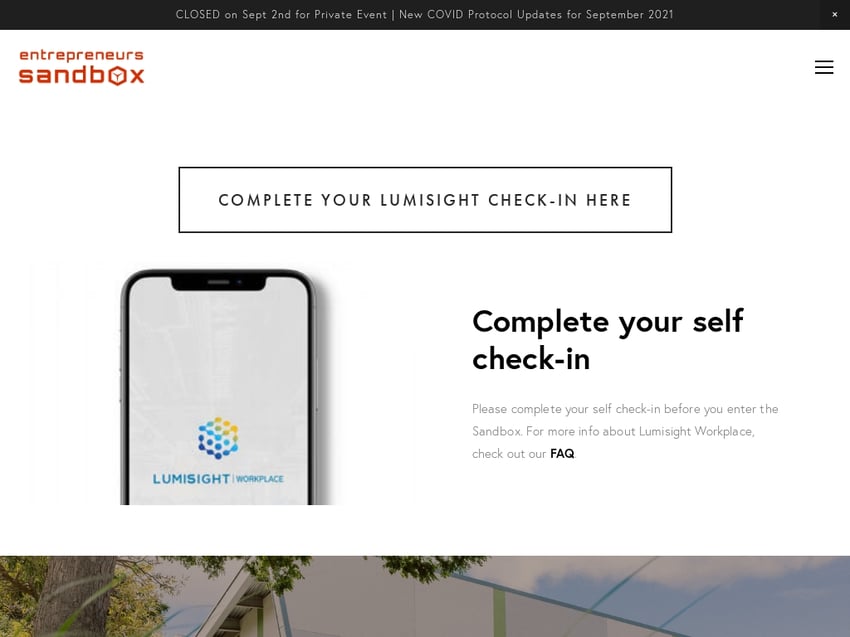 10. Resource Suites LLC
Location: 1888 Kalakaua Ave, Honolulu, HI 96815
Hours: 8am - 5pm
Amenities: WIFI, meeting rooms, phone service, lobby, guest reception, support services, 24/7 access, covered parking, printing, business address, and more.
Membership & Cost Breakdown:
RS Mail: $95/month
RS Office: $150/month
RS Sprout: $225/month
RS Cloud: $ 350/month
Resource Suites is not an average coworking space; it's an office business centre. They are offering everything from office space to administrative services. So whether you are a company of one or a company with a growing team, here you'll find what you need. This place is precisely offering the kind of service that Hawaii needs for young professionals.
Learn more about Resource Suites LLC ➜, or send them an email.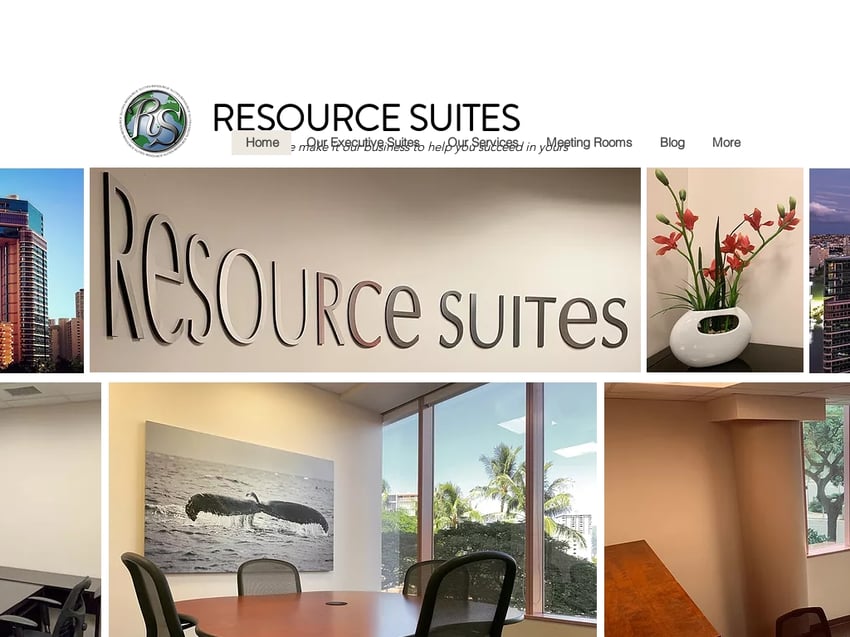 11. Manoa Innovation Center
Location: 2800 Woodlawn Dr, Honolulu, HI 96822
Hours: 9am - 5pm
Amenities: Wifi, meeting rooms, event space. Secured entry, onsite staff, showers, printer, postage machine
Membership & Cost Breakdown:
Private Office: 450$/month
Located near the main research campus of the University of Hawaii, the Manoa Innovation Center is primarily an incubator for new tech companies. In addition, MIC helps its community through mentoring and education by providing members access to state-of-the-art facilities and support services.
Learn more about Manoa Innovation Center ➜, or send them an email.
Want to start your own business?
Hey! 👋I'm Pat Walls, the founder of Starter Story.
We interview successful business owners and share the stories behind their business. By sharing these stories, we want to help you get started.
Interested in starting your own business? Join Starter Story Premium to get the greatest companion to starting and growing your business:
Connect + get advice from successful entrepreneurs
Step by step guides on how to start and grow
Exclusive and early access to the best case studies on the web
And much more!
PROMOTED
Did you know that brands using Klaviyo average a 95x ROI?
Email, SMS, and more — Klaviyo brings your marketing all together, fueling growth without burning through time and resources.
Deliver more relevant email and text messages — powered by your data. Klaviyo helps you turn one-time buyers into repeat customers with all the power of an enterprise solution and none of the complexity.
Join Brumate, Beardbrand, and the 265,000 other businesses using Klaviyo to grow their online sales.
Starter Story
Wanna see 52 business ideas you can start with less than $1,000?
Join our free weekly newsletter and get them right now.