Thank you Klaviyo for sponsoring Starter Story ❤️
Turn one-time buyers into repeat customers. Try the platform loved by 265,000 brands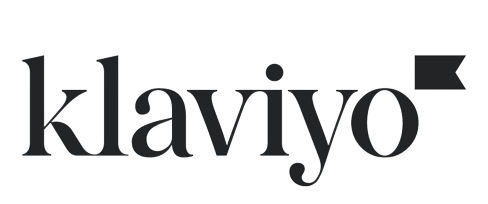 On Creating Headblade - The World's First Headshaving Razor
On Creating Headblade - The World's First Headshaving Razor
Hello! Who are you and what are you working on?
My name is Todd Greene and I created HeadCare. In 1999 I developed the world's first head-shaving razor called the HeadBlade.
Since then we have developed a full line of headcare items and over the last twenty years have gone full circle from eCommerce company to have our products in over 14,000 stores, and now back to online-only, The journey is chronicled below.
Recently we've created a new razor and brand specifically for women's body and leg shaving called Aveline.
What's your backstory and how did you get into entrepreneurship?
I graduated as an art major from Bowdoin College in 1989. Bowdoin is a small liberal arts college located in my home state of Maine. After graduating I accepted a two-year internship at the college working in development. Essentially I was fundraising for the college. I worked with the past five years of graduates and also ran the on-campus and east coast phonations where we would call alumni asking for gifts/pledges for the school. In 1992 I was offered, and took, a development position at Swarthmore College, just outside Philadelphia.
During the minutes we have, I believe it is better to live a dream rather than to simply dream it. The dream is the start of something greater, something that impels us to make daring decisions.
It was that year of working in Philadelphia that I started to think about my career and what I really wanted out of life. I was living within walking distance of the school, was getting paid fairly well, and it dawned on me that I was well on my way of having a career. I was a college development officer! But somehow I didn't see myself doing that for another ten or twenty years. I was in a very enviable position; I had a good job, a nice apartment, no debt, no wife and no kids. The world was my oyster, I just had to figure out where I wanted to live and what I wanted to do.
I had always thought of living in Seattle but had never visited. Fortunately, I had a couple of friends that were living there for the summer so I asked them if I could come to visit. While there I decided Seattle would be a great place to relocate, and being 1992, I sent a picturesque postcard of the Seattle skyline back to myself at my apartment in Philadelphia. A week later the postcard arrived and on the back, it said, "See you soon!" It was shortly thereafter that I resigned from my position at Swarthmore and drove out west to find my destiny.
It was on that trip out to Seattle that I first shaved my head. I was fighting hair loss and decided that it would be the opportune time since no one in Seattle knew I ever had hair. I didn't completely shave it with a blade, I just used clippers, but it was enough to convince me that, no matter how much I suffered from hair loss, I wasn't going to cover it up or try to keep it.
In Seattle I quickly found work in a coffee shop, then a deli, and eventually made connections to some people in the software industry. Soon I was an artist for a company called Sierra Online. By 1995 I was working for a Paul Allen company that created a suite of online properties ranging from ESPN.com to Disney.com. While there I worked as an online editor and customer service rep for ESPN fantasy games.
In 1997 I moved to Los Angeles and quickly found work at GeoCities after doing a six-month contract job with Disney Imagineering. It was during this time that I seriously started developing head-shaving prototypes. I had been shaving my head daily since about 1995 and there weren't any products on the market. I knew there had to be a better way, so I set out to create that better mousetrap.
Take us through your entrepreneurial journey. How did you go from day 1 to today?
In the past twenty years, a lot has changed. Early on, when I had just the website, no magazines would publish stories on the product as eCommerce companies were considered 'dotcoms' and not a 'real' retail business; I had to be in retail.
I remember the first day I set up a shop to sell HeadBlades. I rented a booth on the famed Venice Beach boardwalk and had 500 HeadBlades ready to sell. I hired a couple of promo models and a couple of friends helped out. It was a disaster. I sold a total of eight HeadBlades. Everyone kept asking, "If it's so great, why haven't I seen it on TV or in a magazine?" I kept telling them that this was the official kick-off but that didn't win any sales.
So I went out and found a couple of small boutiques that agreed to carry the razor. Soon after the press lit fire and HeadBlade was in 20-30 magazines. Time Magazine even called the HeadBlade one of the "Ten Best Designs in 2000." That article, and being featured in Playboy really got sales going. I went from about $2,000 in online sales a month to over $20,000. And that was back in 2000.
By 2006 we had a full line up of healthcare items and our products were in about 14,000 retail stores. Soon we hit our first major roadblock; the recession. Due to sku-rationalization, we lost about ½ the storefronts. It took us another six years to get back over 10,000 stores.
The next major obstacle came with Amazon Prime. Amazon Prime revolutionized online sales and shipping expectations. Customers were getting free shipping and their products delivered within a two-day window. We went to set-up our own online shop on Amazon but were amazed that our products were already on there, being sold by distributors that were supposedly only selling to small retail shops. They were even underselling our web pricing. Soon we stopped sales to distributors and got control of our Amazon listings. We still had the issue of pricing since Amazon takes about 35% in fees. Now we have our registered brand on Amazon and have stabilized the sales and listings.
The new upstarts to the industry; Dollar Shave and Harry's, also had an impact on our business. When I started HeadBlade we had to be in stores, now all new companies were going directly online to customers. Dollar Shave and Harry's, due to their ability to each raise over $100MM allowed them to undersell most other brands in a successful attempt to gain market share. Both did an amazing job at getting press and subscribers and each sold for over a billion dollars. Dollar Shave used "off the shelf" blades and handles from Dorco, never made any engineering changes, and yet the market never cared.
Both did a great job selling subscriptions direct to consumers.
Now that men, and women, are purchasing more grooming products online we've seen a major shift that has allowed us to divest from stores (it's hard for a niche brand to keep shelf space) and remain profitable. We're a small company dedicated to making the best design head shavers in the world.
How are you doing today and what does the future look like?
Today we're comfortable. The last two years have been a major adjustment as we had to absorb moving from retail to online only. It is a more manageable business and we can monitor more closely our sales and advertising. When we were in retail we had to support it with television ads that were hard to gauge ROI. With strictly online sales we can see what works and what doesn't work in customer acquisition. We are a much leaner company and the day to day management is easier.
We're really excited about the new Aveline line because it branches us off to a much larger demographic. The fact that it doesn't have any history allows us to start from scratch and interact with it on a daily basis. We can manage it in real-time and be more nimble.
Through starting the business, have you learned anything particularly helpful or advantageous?
The first thing you have to learn is that nobody will care more than you. Here is a comic I saved twenty years ago when I was alone, working out of my apartment. It kept me going on more than one occasion.
You have to be completely committed to the venture. There will be so many setbacks and distractions along the way that will turn back most people. You really do have to persevere.

The second thing is you can't be afraid of failure. During the course of running your business, you'll inevitably make mistakes. You just have to hope they're not big mistakes and that you learn from them. It's not how many times you fall down it's how many times you get back up. You have to persevere.
I also have a favorite parable that I keep on my desktop. It's written by Paulo Coelho.
DREAM
by Paulo Coelho
We know intuitively that there is a life we long to have, a dream we've harbored - sometimes since childhood. But too often we decide to follow a path that is not really our own, one that others have set for us. We forget that whichever way we go, the price is the same: in both cases, we will pass through difficult and happy moments, hours of solitude and many complex situations. But when we are living our dream, the difficulties we encounter make sense.
You may have heard the parable of the three men laboring in a field of rocks.
Each is asked what he is doing.
The first man says "Can't you see? I'm breaking rocks!" The second man replies, "Can't you see? I'm earning my salary!" The third man answers, his eyes gleaming with enthusiasm, "can't you see? I'm building a cathedral!"
This lovely story, which my mother first told me when I was a child, illustrates both the necessity of hard work in realizing a dream as well the lead to keep the vision in your mind's eye - even when others don't see or understand it. The money we receive in return for our 8 hours of work each day can be spent in any number of ways; the only thing we cannot buy is extra time.
So, during the minutes we have, I believe it is better to live a dream rather than to simply dream it. The dream is the start of something greater, something that impels us to make daring decisions. And it's true, that the person pursues a dream takes many risks. But the person who does not runs risks that are even greater.
What platform/tools do you use for your business?
The HeadBlade site is currently hosted by MIVA, which has been around since at least 1999. They hosted our original site and we've stuck with them through all the site revisions. I'm really excited about the new Shopify platform that is hosting Aveline. There seem to be a lot of great integrations so I'm learning a lot more about the marketing potential and add on apps. It's really amazing how different it is setting up an online store in 2019 than it was in 1999!
On the new platform, we're using Recharge, Stripe, Klaviyo, and ShipStation. We'll be using many more but this is just the start.
What have been the most influential books, podcasts, or other resources?
I'm not into podcasts. For some reason, I have to read something to really ingest it. The most influential books have been biographies. Most of the reading I do is for pleasure, and not business-related.
At home, I tend to read Haruki Murakami and the likes. At work, during the day I find myself going down a rabbit hole of random online reading ...different articles related to entrepreneurism and I gain knowledge from each like a miner panning for gold. They're all small granules but they add up over time.
Advice for other entrepreneurs who want to get started or are just starting out?
As I stated above, in so many ways, you have to be completely committed to the venture. There will be so many setbacks and distractions along the way that will turn back most people. You really do have to persevere.
I have never been one to use OPM (other people's money) but if you're going that route there are plenty of resources, and people, who are willing to help out for a price. It's best to find someone that was personally recommended. Also, remember that sales reps are only in it for the money. They aren't altruistic. Unfortunately, you won't find many people who are.
Where can we go to learn more?
Photo Credit: Ralph Elliott Starkweather
-
Todd Greene, Founder of HeadBlade, Inc.
Discover the best strategies of successful business owners
Join our newsletter and receive our handcrafted recap with the best insights shared by founders in Starter Story each week.
Useful, convenient, and free:
PROMOTED
Did you know that brands using Klaviyo average a 95x ROI?
Email, SMS, and more — Klaviyo brings your marketing all together, fueling growth without burning through time and resources.
Deliver more relevant email and text messages — powered by your data. Klaviyo helps you turn one-time buyers into repeat customers with all the power of an enterprise solution and none of the complexity.
Join Brumate, Beardbrand, and the 265,000 other businesses using Klaviyo to grow their online sales.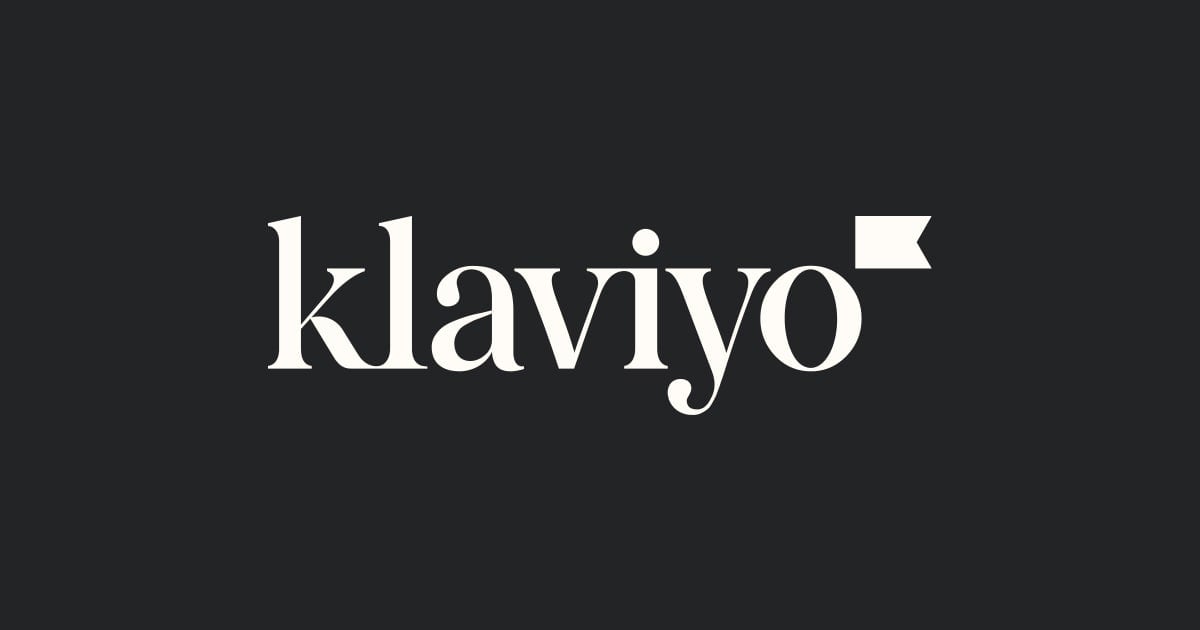 Together With Klaviyo
Companies using Klaviyo see a 95x ROI (yes, 95x)
Use Klaviyo to turn hard-earned customer data into hard-working emails and texts.
Try the platform that 265,000 brands use to grow their business.
Try it now (it's free) ➜