Thank you Klaviyo for sponsoring Starter Story ❤️
Turn one-time buyers into repeat customers. Try the platform loved by 265,000 brands
On Starting A Unique Women's Apparel & Accessories Brand
On Starting A Unique Women's Apparel & Accessories Brand
Hi! My name is Hara Kritharidou, I am a Greek influencer, business owner, and retail manager and I live in Miami. I founded my online business Louni Boutique in 2018, it's what I like to call "a little shopping oasis for the demanding women". My collection includes high quality, trending apparel & accessories from many parts of the world.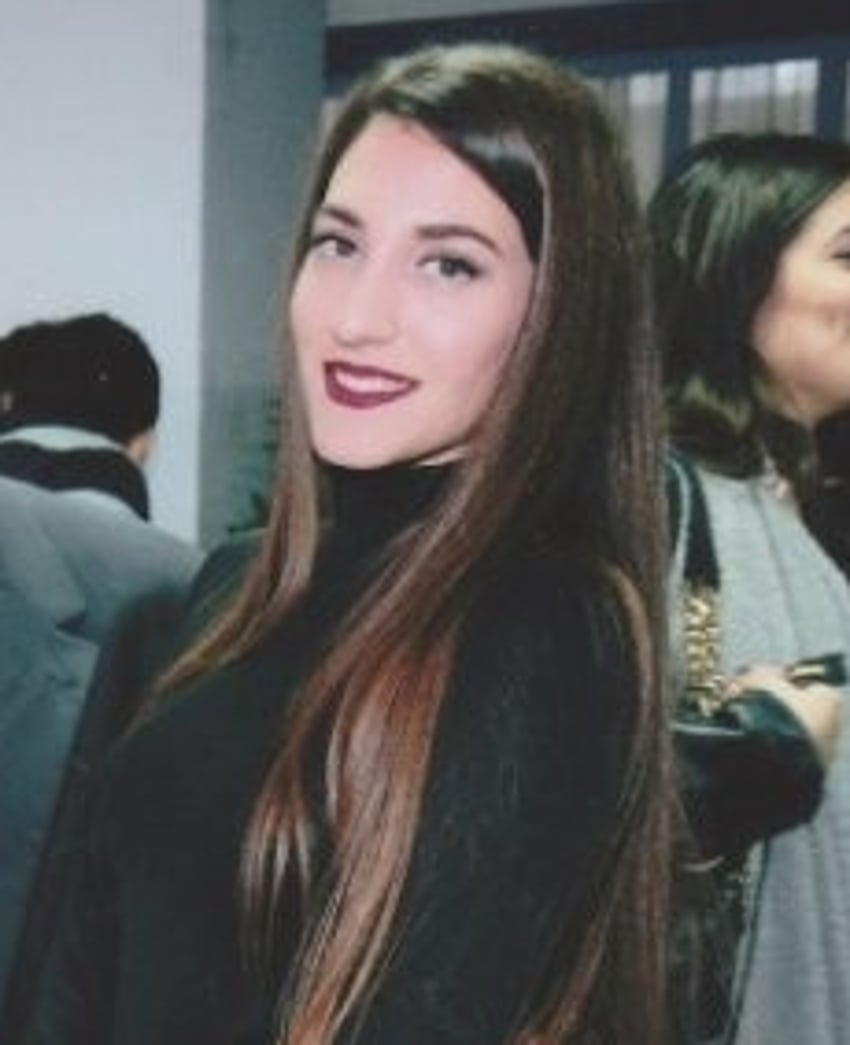 What's your backstory and how did you get into entrepreneurship?
Since a very young age I remember myself admiring Fashion, I have always dreamt of working in this industry. After I graduated from my Bachelor's in Business Studies and Marketing I started a blog called Fashion and The City. This was my first experience working in Fashion. I collaborated with many brands, promoted their products, I attended events, company launch parties, fashion shows, and I learned a lot of things about the industry. Both my blog and Social Media helped me understand and learn many things about Digital Marketing.
For those of you who want to get started, don't let fear hold you back. You can start a business with less than $500. Look it up online, figure out what type of business is best for you and your budget, and just START.
Along with this came a professional opportunity within the Fashion industry, I became a retail store manager. This allowed me to gain the experience I needed in the clothing business. I was very lucky to be able to quickly develop all these skills both through my hobby of blogging, and my professional job as a store manager.
At the beginning of 2018, four years later of blogging and working experience, I saw an opportunity in creating my own business. My career started to get stagnant, I lived away from my sister at the time, had very few friends close by and a lot of free time. This was the time for me. I initially had various business types in mind, and each demanded a very different budget. After analysis, I saw an opportunity in opening an online boutique that would get its inventory from high-quality wholesalers. I knew that this choice would better fit my lifestyle as an influencer, as I had already built a community of followers on Instagram which would be interested in my products.
As soon as I decided on the business type I started working on it. Learning how to make this a reality was a lot easier than it seemed. It's a step-by-step process, you just have to start with the simplest steps and figure out the rest as you progress. My biggest motivation was to just START and make it happen. It took me a total of four months to launch my online boutique.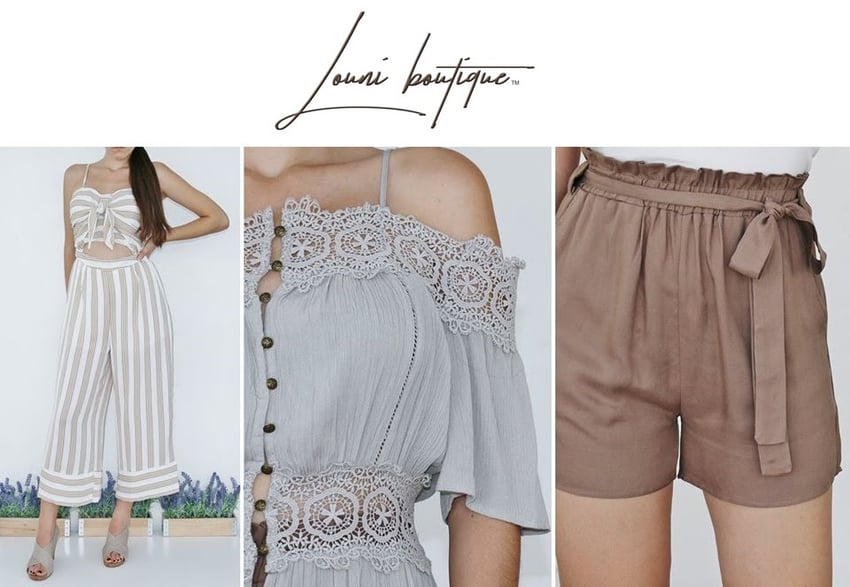 Take us through your entrepreneurial journey. How did you go from day 1 to today?
I will be honest. As soon as I launched I felt overwhelmed. I underestimated the amount of work that goes into an online boutique, and being the only one working on it didn't make things easier.
I had to overcome many challenges and I made many mistakes, for which I am grateful because they helped me grow my business. It took me a good full year to settle and find peace in between operational/ financial/ federal obligations and promoting/ finding wholesalers/ shipping orders. It sounds like a lot, right? It's a lot more than that. But every little bit of it I loved and I worked on with passion. And I still do!
Passion, dedication, and mistakes are all keys to success. Learning from mistakes was the most important factor that helped me understand my customers, my business, and get to where I am today.
How are you doing today and what does the future look like?
I am proud of what I have achieved through my online business these last two years. I see constant growth and recognition, but most importantly I am grateful it still gets to contribute to the world in the same three ways I had initially planned; Louni Boutique is (1) supporting small designers, (2) empowering women's confidence, and (3) helping people in need by donating a portion of every purchase to a trusted charity.
I am very ambitious for the future. I have many different plans both for my business and my personal growth. I believe that an individual should never stop dreaming, learning, and growing, no matter how successful he/she already is!
Through starting the business, have you learned anything particularly helpful or advantageous?
Yes! Connecting with people online or face-to-face. A business needs a lot of effort to become known, especially an online business with no physical presence. I was lucky to already have a group of people on Instagram that were interested in my products. But it still took a lot of daily effort to put it out there for the world to see.
Connecting with people and engaging in conversations is something that will tremendously help you. For almost every business type, Instagram and Facebook are the best media for online advertising. You have to use them, even if you sell B2B.
What platform/tools do you use for your business?
I am using a few good tools. I use Instagram and Facebook for promoting my Boutique since they are heavily used by my target group.
I use Shopify which I highly recommend to anyone planning to start an online business. If you do decide to use Shopify, I also recommend three apps that have been very helpful. (1) Give&Grow if you want to donate a portion of your orders or items sold to a charity, (2) Product Reviews, and (3) WhatsApp Chat + Abandoned Cart.
Lastly, I use MailerLite for email marketing which has been so fun and easy to use, and Vistaprint for anything I need to be printed.
What have been the most influential books, podcasts, or other resources?
I got valuable help from other Boutique owners. I interviewed some around my neighborhood and I watched many, many YouTube videos. There is a lot of information online on how to start any kind of business. I highly suggest online research on every step of creating a new business.
Advice for other entrepreneurs who want to get started or are just starting out?
For those of you who want to get started, don't let fear hold you back. You can start a business with less than $500. Look it up online, figure out what type of business is best for you and your budget, and just START. Today. As soon as you decide on the business type, I suggest figuring out its legal obligations and go from there.
For those of you who are just starting now, I want to wish the best of luck, and to stress the importance of quickly learning from your mistakes. Making mistakes is healthy and helps you grow, but only if you understand them. It is extremely important to know how to interpret anything that happens within your business. From a simple like on Social Media, a view on your website, a phone call or a client walking in your physical store, to a successful sale and a happy customer. Anything, no matter how small or big, has a reason and an outcome. Closely watching and understanding those will help you in the long-run to understand what works best for your business.
Where can we go to learn more?
-
Hara Kritharidou, Founder of Louni Boutique
Want to start your own business?
Hey! 👋I'm Pat Walls, the founder of Starter Story.
We interview successful business owners and share the stories behind their business. By sharing these stories, we want to help you get started.
Interested in starting your own business? Join Starter Story Premium to get the greatest companion to starting and growing your business:
Connect + get advice from successful entrepreneurs
Step by step guides on how to start and grow
Exclusive and early access to the best case studies on the web
And much more!
PROMOTED
Did you know that brands using Klaviyo average a 95x ROI?
Email, SMS, and more — Klaviyo brings your marketing all together, fueling growth without burning through time and resources.
Deliver more relevant email and text messages — powered by your data. Klaviyo helps you turn one-time buyers into repeat customers with all the power of an enterprise solution and none of the complexity.
Join Brumate, Beardbrand, and the 265,000 other businesses using Klaviyo to grow their online sales.
Together With Klaviyo
Companies using Klaviyo see a 95x ROI (yes, 95x)
Use Klaviyo to turn hard-earned customer data into hard-working emails and texts.
Try the platform that 265,000 brands use to grow their business.
Try it now (it's free) ➜