On Creating Our Own Skincare Line & Becoming Profitable In 2020
•
Published: November 28th, 2020
Start A Skin Care Product Line
We're Gloria and Victoria, co-founders of skincare brand Chemist Confessions. We are skincare formulation chemists by trade. After leaving our corporate jobs, we started Chemist Confessions the Instagram account to share our chemists' insight. When the content gained traction, we created our own skincare line at the end of 2018.
Our product line stays true to our philosophy of transparency and education. We created a line of moisturizers with high levels of soothing actives, a gentle gel cleanser for every skin type, and an acid line with the highest level of active ingredients. Our products are designed so the consumer has the power to mix and match their specific skin type and skin condition.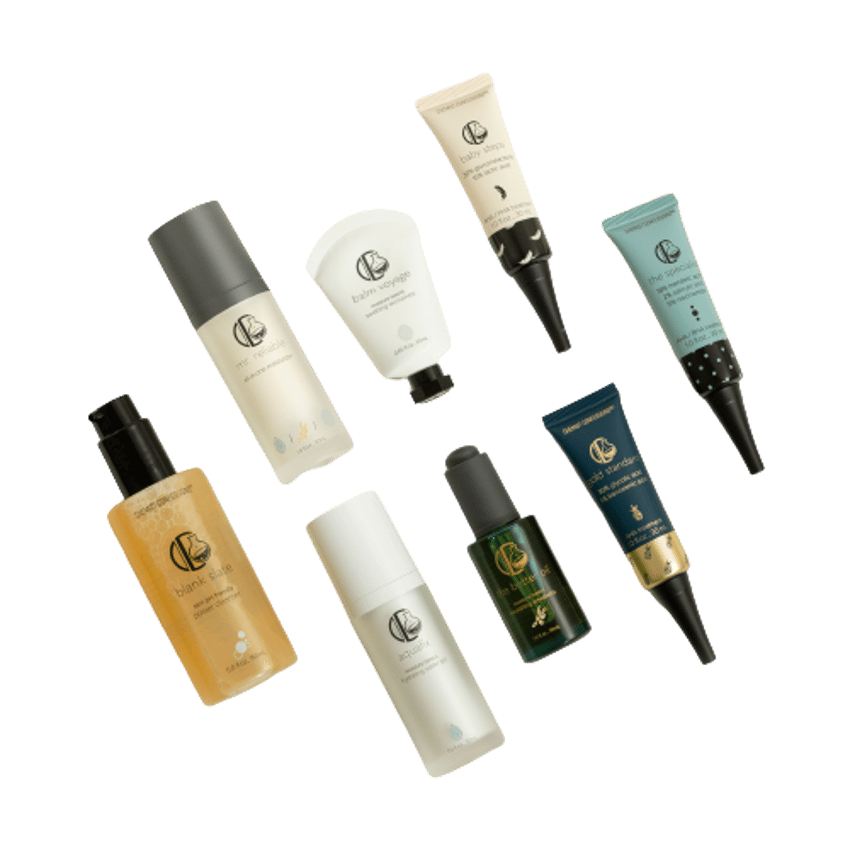 What's your backstory and how did you come up with the idea?
Gloria studied chemical engineering at Cornell University with a focus on sustainable energy. She ended up in the beauty industry serendipitously after landing an internship in L'Oreal's lipstick lab, which then turned into a full-time gig as a skincare formulation chemist.
Entrepreneurship can be incredibly exhausting mentally. It's important to carve out time to step away from it all.
Victoria also studied chemical engineering at UCSD and went on to do a master's in nanoengineering researching nanotherapeutics for acne. She had no intention of entering pharma and was lucky enough to land a job in L'Oreal's skincare lab and ended up being Gloria's cubicle neighbor.
There wasn't an "aha" moment per se. When the account, against all odds, started gaining traction, we made a quick and perhaps foolhardy decision to jump headfirst into the startup world. From the outside in, it might go against the grain of traditional skincare marketing. The mission of Chemist Confessions. was something we had a lot of personal belief in.
Take us through the process of designing, prototyping, and manufacturing your first product.
Given our chemist backgrounds, the first round of formulation was fairly easy. We already had our favorite ingredients in mind. Mostly proven, efficacious ingredients we feel like haven't been done quite right yet.
After formulation came the real challenge. In our previous lives as corporate chemists, we were pampered with well-staffed support teams in every area from packaging to production. Now that we were out on our own, we had to make the manufacturing connections from scratch. We wound up cold calling a bunch of contract manufacturers both in the US and abroad to scope one out that met our standards. What's even more difficult was finding one that's willing to cooperate with an unproven startup like us.
The packaging was much more of an adventure! We went to one of the biggest trade shows in our industry in Italy to find the right connections. We decided to create a travel kit. And one of the weirdest things we did in the early prototyping days was to staple together rudimentary designs of our travel bag for our tester minis.
Describe the process of launching the business.
It happened pretty quickly. Once we realized we were going to come out with a product line, it suddenly felt like everything was late! We needed to get a few things tackled asap:
Everything legal. We needed to get all our ducks in a row in terms of company set up, company name, and copyrights.
We needed funding. Luckily we did a small family and friends round that was enough to get our concept off the ground.
We did think about doing a Kickstarter but ultimately felt our marketing and communication wouldn't be successful on that platform. At the end of the day, we knew we weren't marketers and our goals didn't align with typical skincare lingo that people were used to. It wasn't about being yet another "clean" or "natural" skincare brand, it was about being the most efficacious without compromising safety, and telling you what exactly you were getting in the bottle. We just didn't know if we could sum all of this up well enough and sell it on a crowdfunding platform.

Immediately started hunting for a contract manufacturer that was willing to work with a small startup with us and allow us to formulate the way we wanted it.
Since launch, what has worked to attract and retain customers?
Our general ethos of honesty and education. With the skincare market being so confusing and oversaturated, being able to clear the smoke and mirrors, share our active ingredient concentrations, and share good education has really built our customer loyalty. We're actually 0 marketing. We've dabbled in Facebook ads mainly to learn more about how we can improve our more scientific lingo but really we've grown through word of mouth and our educational platform.
We have recently dabbled in Amazon but are just starting to spend more effort to establish this channel. We don't offer the full line through this channel just because Amazon is sort of a zoo in terms of beauty products. You can find some really terrifying borderline dangerous products out there. So we must understand who our amazon shopper is before opening our full line through this channel.
How are you doing today and what does the future look like?
We're about to finish our second full year of sales, and being an early stage business in the midst of a pandemic, we're so proud and grateful to be profitable. We're mainly D2C but are in a few mom & pop shops and local aesthetician offices.
We do have plans to expand the line, but as you can imagine product development has had some new challenges. Our immediate goal is to flush out our actives range for 2021. We also have plans to expand our content offering.
Through starting the business, have you learned anything particularly helpful or advantageous?
Probably the most helpful thing we've learned is to scale but scale…carefully. Most beauty startups want to go straight into a big-box retailer to make it big. That's great and all but that all comes with a price and a developed infrastructure. So be realistic with these goals.
We'd also highly recommend carving out time to participate in a good accelerator program. We learned so much going through Target's Accelerator program, we highly recommend applying to it if you're in the personal goods space.
What platform/tools do you use for your business?
We actually started on woo commerce and are working to make the switch to Shopify. Ultimately we may have to entertain a woo commerce solution again just due to the hybrid goals we have as both an educational platform and e-commerce website but for now, Shopify's general user-friendly platform makes it a lot easier for us to manage.
What have been the most influential books, podcasts, or other resources?
I believe when we first started the business, Gloria and I both listened to How I Built This. The founder's stories gave us a lot of encouragement and excitement to pursue entrepreneurship.
Now that we're deep into the startup grind, we've now gravitated to our circle of fellow entrepreneurs. It's pretty therapeutic to share experiences of success and failure with them.
Entrepreneurship can surprisingly get lonely when you're 100% focused on building the business, so it helps to share that with those who've also been there and done that. Entrepreneurship magazine also has pretty great inspirations and stories.
Advice for other entrepreneurs who want to get started or are just starting?
Be ok with imposter syndrome. There are many parts of our journey where I've felt like I am the least qualified person to be making this decision. It's natural to feel that as a founder you need to know everything but it's just not realistic. Reach out to your network for the advice! You'll be surprised at how much people are willing to help. The amazing thing is how much you'll learn through the journey. Gloria and I always talk about how it feels like we've learned 3 years' worth of work experience in just 1 year doing the startup.
It's a grind, but also learn to carve out time to unplug. Entrepreneurship can be incredibly exhausting mentally. It's important to carve out time to step away from it all.
Are you looking to hire for certain positions right now?
We're getting there! Being an early stage, let's be real, we could always use more help. We're leaning towards a marketing and sales role but would need someone who can roll with the punches and wear a few different hats if need be.
Where can we go to learn more?
If you have any questions or comments, drop a comment below!
-
Gloria Lu, Founder of Chemist Confessions
Want to find more ideas that make money?
Hey! 👋 I'm Pat Walls, the founder of Starter Story.
Get our 5-minute email newsletter packed with business ideas and money-making opportunities, backed by real-life case studies.
Together With Hired
You'd like to grow your engineering team, now what?
Having open roles is one thing, but getting qualified candidates to apply is another. That's where Hired can help.
Get instant access to a curated pool of responsive top tech and sales talent
Filter by what you need (skills, experience) and what they want (WFH, equity)
Trial Hired and pay nothing until you make a hire
See candidates now.