6 Best Startup Accelerators & Incubators In Glendale, AZ [2021]
•
Updated: August 4th, 2021
Get 5 free tips from successful founders every week, directly in your inbox.
6 Best Startup Accelerators & Incubators In Glendale, AZ [2021]
Are you looking for an accelerator program in Glendale, AZ?
According to Wallet Hub, Glendale is rated as one of the best destinations for entrepreneurs to start business in California.
If you're starting a startup in Glendale, you might be wondering what startup accelerators or incubators exist in the area. Here's the full list:
Startup Accelerators & Business Incubators In Glendale
1. KidsX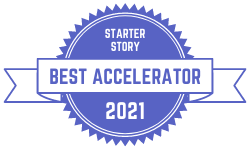 Location: Glendale

Industry: Digital Health

Investment Size: Not Disclosed

Program Length: 13 Weeks
KidsX is an accelerator program that helps entrepreneurs in the field of digital health to excel in the industry. They support early-stage pediatric innovators and help them achieve product and business model validation in the market. This 13-week program provides participants with mentorship, product-market fit, solutions to business issues, innovative ideas, and networking opportunities with industry experts.
Apply to KidsX, or learn more ➜
2. Hero House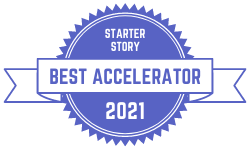 Location: Glendale

Industry: Technology, Entertainment, Aerospace, Transportation, and Bioscience.

Investment Size: Varies

Program Length: 20 Weeks
Hero House Glendale is an initiative by Smart Gate VC and is a startup hub that empowers entrepreneurs to grow in the industry. They host programs like; Glendale GateWay, Entrepreneur-in-Residence, and Student Ambassador program to assist entrepreneurs. This program provides expertise and networking opportunities in the niche of technology, aerospace, entertainment, bioscience, and transportation.
Apply to Hero House, or learn more ➜
3. Incubators of America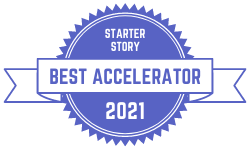 Location: Glendale

Industry: All Industries

Investment Size: Not Disclosed

Program Length: Not Disclosed
Incubators of America is a program that innovates and inspires entrepreneurs and business startups to build and create a scalable business firm. They provide participants with incubation, workspace, program assistance, a hands-on approach, funding, access to events, networking opportunities, and a collaborative environment to grow. This program helps small or large business organizations excel in the industry.
Apply to Incubators of America, or learn more ➜
4. Score LA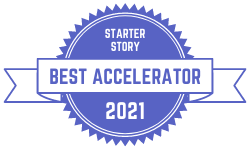 Location: Glendale

Industry: Small Businesses

Investment Size: Not Disclosed

Program Length: Not Disclosed
Score LA is a program that delivers innovative ideas to businesses and helps them regardless of their size. They assist women-owned and minority businesses flourish and remove hindrances in the way of success. This program guides entrepreneurs to create an impact by providing them mentorship and access to training workshops.
Apply to Score LA, or learn more ➜
5. Voivoda Ventures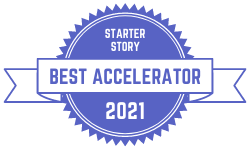 Location: Glendale

Industry: B2B Companies

Investment Size: Not Disclosed

Program Length: Not Disclosed
Voivoda Ventures is a program that invests in early-stage B2B startups companies and guides them through technology. They have a unique approach of combining resources with funds and fulfill the needs of the company. This program also provides mentorship to the participants and assists them in raising the first round of funding.
Apply to Voivoda Ventures, or learn more ➜
6. Black Diamond Ventures
Location: Glendale

Industry: Biotechnology, Mobile Platforms, Medical Devices, And Data Analytics

Investment Size: $2M-$10M

Program Length: Not Disclosed
Black Diamond Ventures is a program that helps businesses in the niche of biotechnology, medical devices, mobile platforms, data analytics, and semiconductor design. This program helps early-stage entrepreneurs to build an investment strategy and market-transforming technologies through mentorship, leader expertise, workshops, strategic guidance, insights into innovation, and networking opportunities. The accelerator typically invests anywhere between $2M to $10M at the initial stage.
Apply to Black Diamond Ventures, or learn more ➜
Want to start your own business?
Hey! 👋I'm Pat Walls, the founder of Starter Story.
We interview successful business owners and share the stories behind their business. By sharing these stories, we want to help you get started.
Interested in starting your own business? Join Starter Story Premium to get the greatest companion to starting and growing your business:
Connect + get advice from successful entrepreneurs
Step by step guides on how to start and grow
Exclusive and early access to the best case studies on the web
And much more!
PROMOTED
Did you know that brands using Klaviyo average a 95x ROI?
Email, SMS, and more — Klaviyo brings your marketing all together, fueling growth without burning through time and resources.
Deliver more relevant email and text messages — powered by your data. Klaviyo helps you turn one-time buyers into repeat customers with all the power of an enterprise solution and none of the complexity.
Join Brumate, Beardbrand, and the 265,000 other businesses using Klaviyo to grow their online sales.
Wanna see 52 business ideas you can start with less than $1,000?
Join our free weekly newsletter and get them right now.