Detroit's 10 Best Startup Accelerators & Incubators [2022]
•
Updated: January 20th, 2022
Detroit's 10 Best Startup Accelerators & Incubators [2022]
Are you looking for an accelerator program in Detroit city?
Did you know that according to recent analysis, Detroit is ranked among the top cities for entrepreneurs and business start-ups in the USA?
If you're starting a startup in Detroit, you might be wondering what startup accelerators or incubators exist in the area. Here's the full list:
Startup Accelerators & Business Incubators In Detroit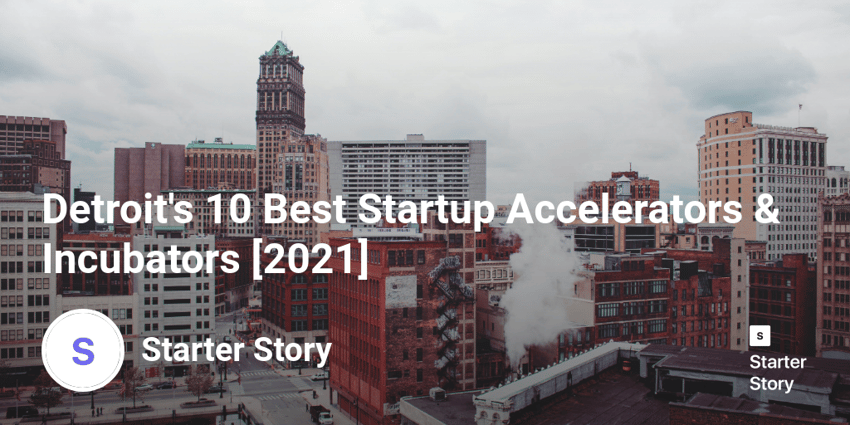 1. Tech Town Detroit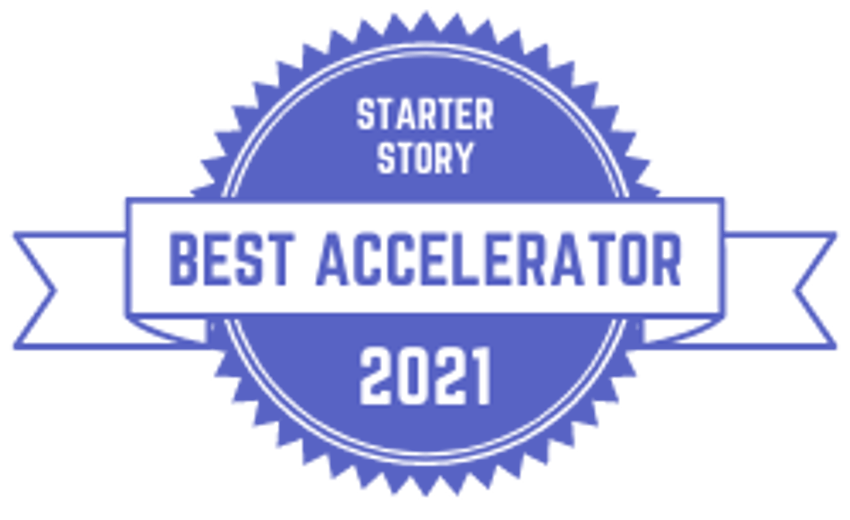 Location: Detroit

Industry: Technology Industry

Investment Size: Not Disclosed

Program: Not Disclosed
Tech Town Detroit is an entrepreneur's hub, where they empower local startups and provide them with necessary resources, collaborative workspace, and education. They accelerate economic development in the city of Detroit and help idea-stage startups reach investment-ready milestones. They help entrepreneurs launch and grow their businesses. They have served 4,530 business companies to date and have raised a capital of $172M for the participating startups.
Apply to Tech Town Detroit , or learn more ➜
2. Global Talent Accelerator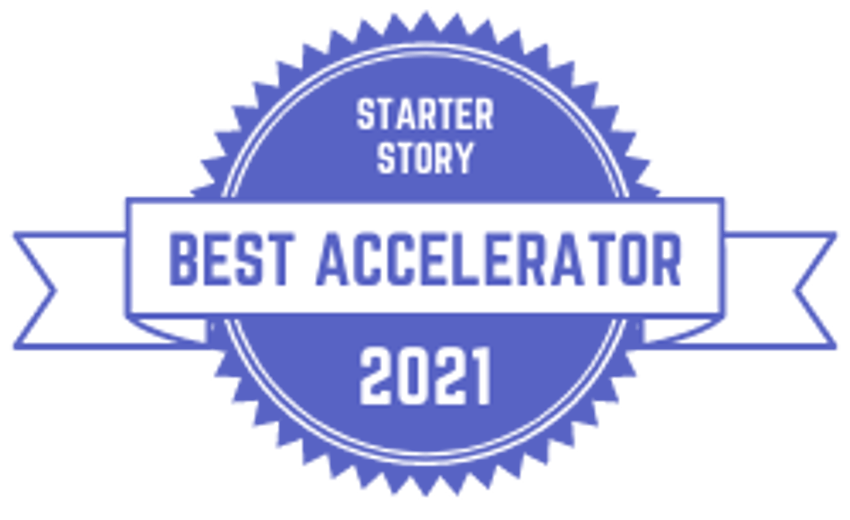 Location: Detroit

Industry: All Industries

Investment Size: Not Disclosed

Program: Not Disclosed
Global Talent Accelerator is a program that prepares and helps international students and graduates for U.S business markets and ecosystems. They develop skills in students and help them grow a professional network. They also provide them with coaching and mentoring from professionals belonging to different fields, access to the corporate community of Michigan, and organize various events and workshops.
Apply to Global Talent Accelerator, or learn more ➜
3. Next Energy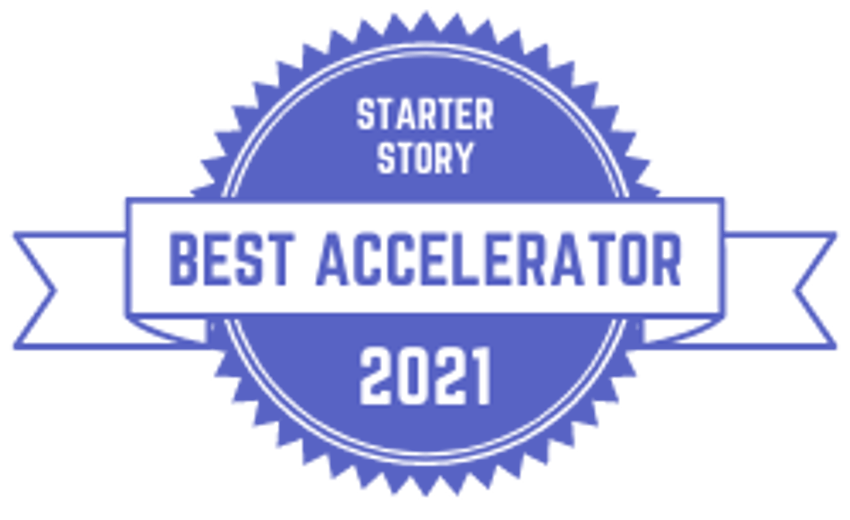 Location: Detroit

Industry: Social Tech

Investment Size: Not Disclosed

Program: Not Disclosed
Next Energy is an accelerator program that works with innovators and entrepreneurs to find more accessible solutions for cities and communities. They help communities form strategies regarding climate change, technological solutions, intelligent mobility solutions, and infrastructure systems. Next Energy partners with numerous industry professionals and entrepreneurs to transform innovative technologies and make our way of living better.
Apply to Next Energy, or learn more ➜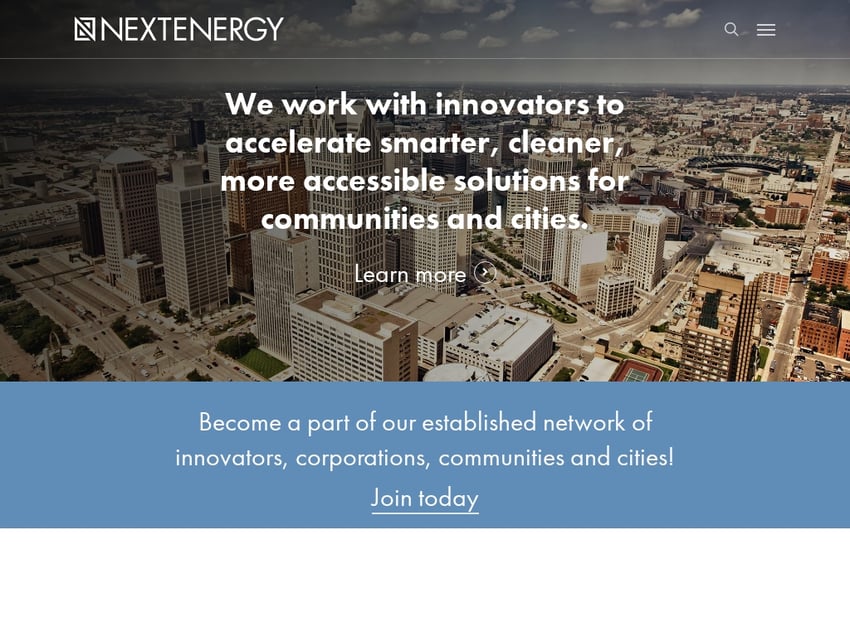 4. Rebrand Detroit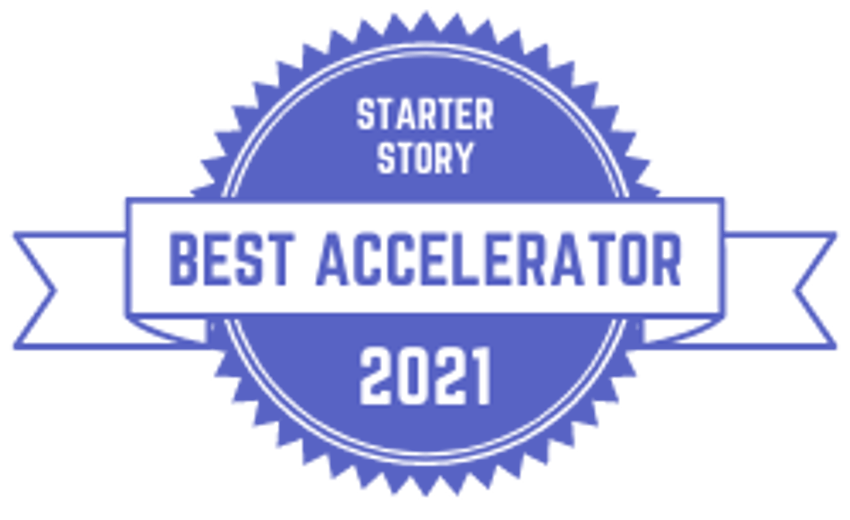 Location: *Detroit *

Industry: Tech ande Brand

Investment Size: Not Disclosed

Program: Not Disclosed
Rebrand Detroit program is funded by the Knight Foundation and is a product of creative efforts made by Hajj Flemings, the founder of the Brand Camp University. The prime objective of this program is to bring innovation to the economy and revitalize communities with brand and tech-enabled strategies.
Apply to Rebrand Detroit, or learn more ➜
5. Build Institute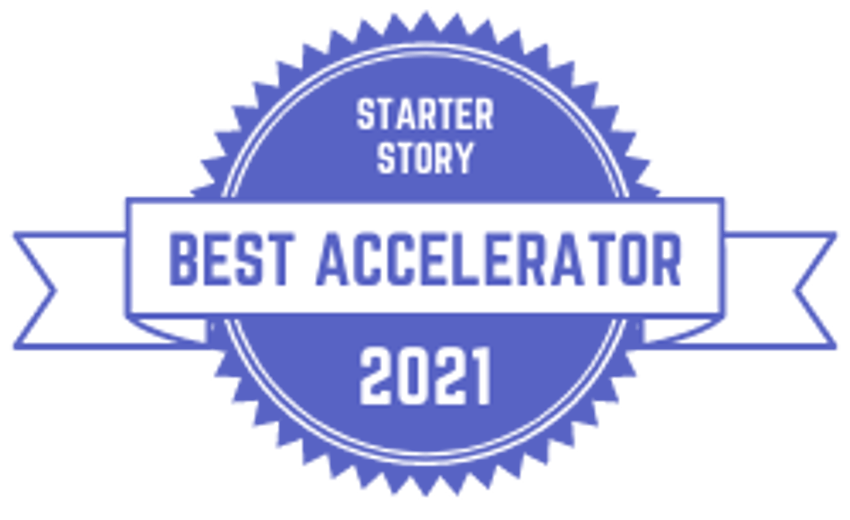 Location: Detroit

Industry: All Industries

Investment Size: Not Disclosed

Program: Not Disclosed
Build Institute helps entrepreneurs convert their startup idea into a reality and grow a scalable and successful business firm. They provide entrepreneurs with the necessary resources, connections, tools, and support networks in Detroit. They host various classes, events, and mentorship programs to nurture the community of entrepreneurs and develop & flourish their business ideas. To date, they have helped more than 1850 aspiring entrepreneurs and have raised funds for them.
Apply to Build Institute, or learn more ➜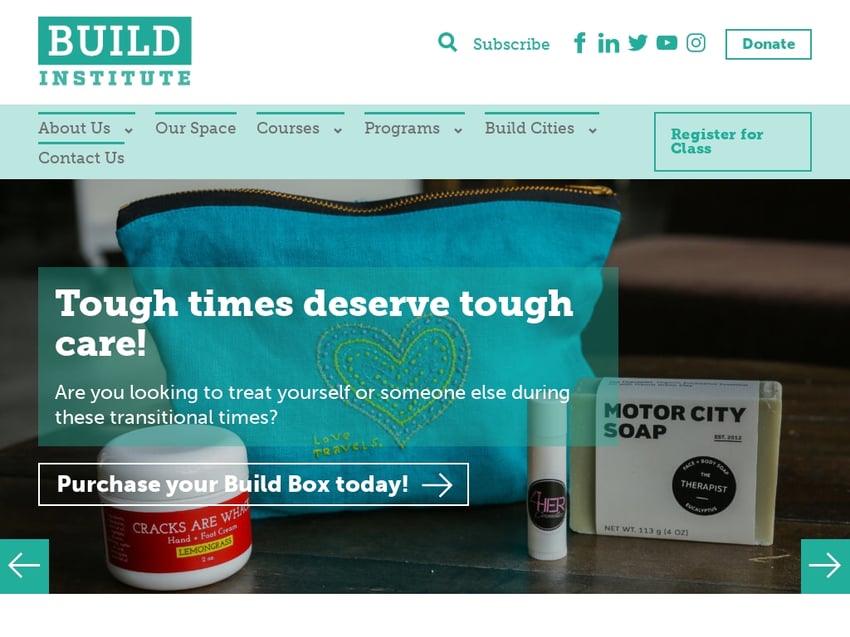 6. Backstage Capital
Location: Detroit, Philadelphia

Industry: All Industries

Investment Size: Not Disclosed

Program: Not Disclosed
Backstage Capital is a venture capital and accelerator program that invests in new business ideas and companies led by underrepresented founders. They believe that diversity is the future and work together with founders to increase representation and access to capital. To date, they have invested in more than 170 companies led by women founders, people of different colors, and LGBTQ innovators.
Apply to Backstage Capital, or learn more ➜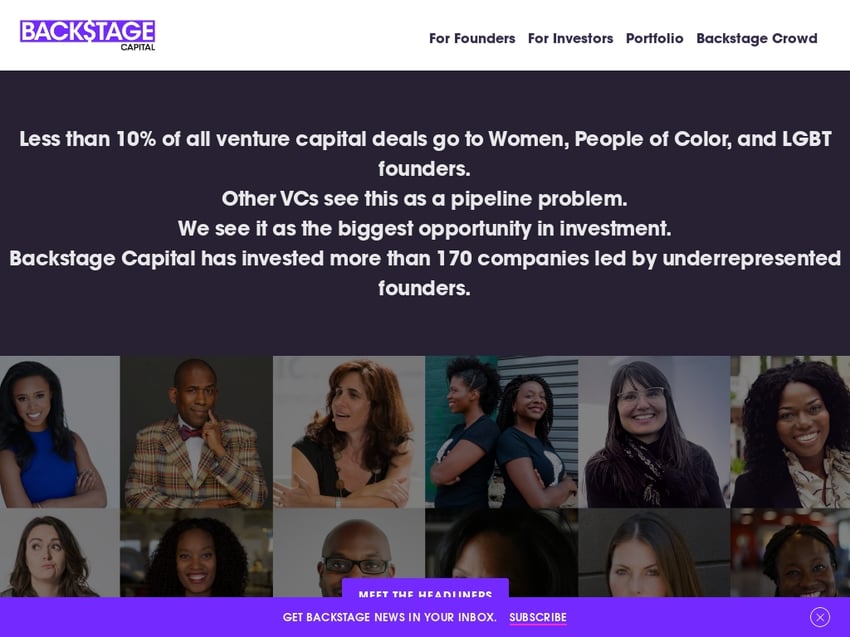 7. Rock Ventures
Location: *Detroit *

Industry: All Industries

Investment Size: All Industries

Program: Not Disclosed
Rock Ventures is a venture capital organization in the heart of Detroit city. This program provides key services to affiliated companies to positively impact business, people, and communities. They specialize in professional services, fintech, sports, media, hotels, entertainment, and financial services.
Apply to Rock Ventures, or learn more ➜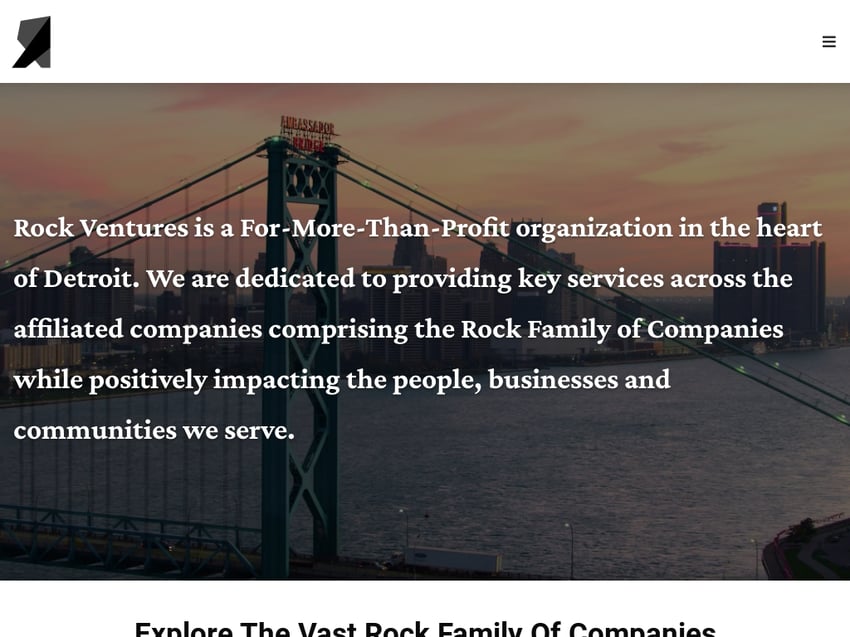 8. gBeta
Location: Milwaukee, Madison, Toronto, Oklahoma City
Industry: All Industries
Investment Size: $25K
Program: 7 Weeks
Equity Taken: Not Disclosed
gBETA is a nationally ranked startup accelerator program that helps early-stage startup companies. In this seven-week program, individualized training, mentorship, and one-on-one meetings are designed for entrepreneurs. They host a weekly launch and learn series in which topics such as marketing, funding, investor pitches, and business revenue models are discussed.
Apply to gBeta , or learn more ➜
9. Grand Circus
Location: Detroit

Industry: Technology Industry

Investment Size: Not Disclosed

Program: 3-6 Months
Grand Circus is an accelerator program that hosts numerous boot camps and workshops to encourage tech developers. This is a coding boot camp that believes that anyone can have a career in technology. Participants are provided with coding skills, mentorship, and access to an alumni network. The mission of this training institute is to elevate the tech community.
Apply to Grand Circus, or learn more ➜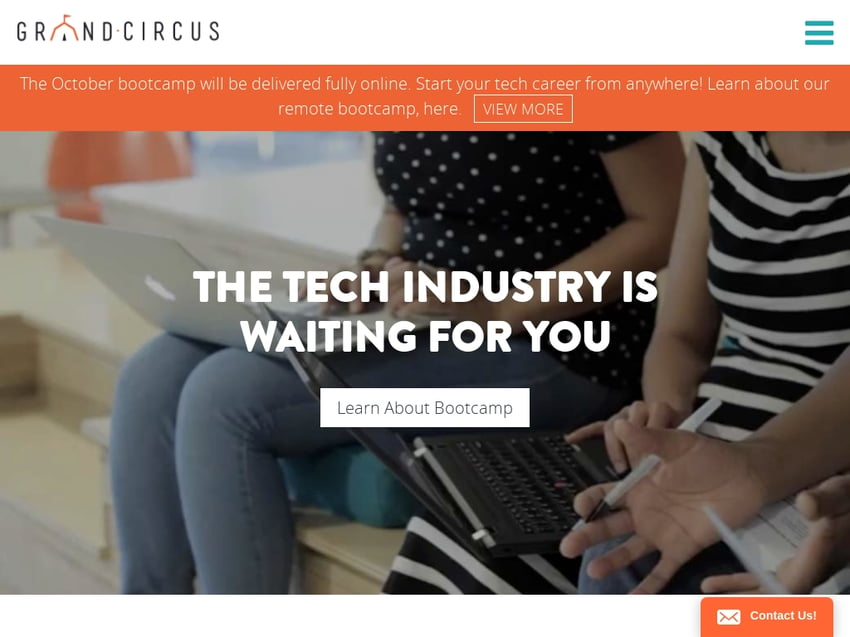 10. Startup Boost
Location: Los Angeles

Industry: Tech or tech-enabled startup

Investment Size: Not Disclosed

Program: 6 weeks
Startup Boost is an accelerator program for pre-seed startups and helps with investment, revenue generation, and acceleration. In this 6-week accelerator program, startups are provided 1-on-1 mentorship with experts, hands-on experience, and pitch coaching. They also help entrepreneurs in building connections with investors, top accelerators, and industry partners.
Apply to Startup Boost , or learn more ➜
Want to start your own business?
Hey! 👋I'm Pat Walls, the founder of Starter Story.
We interview successful business owners and share the stories behind their business. By sharing these stories, we want to help you get started.
Interested in starting your own business? Join Starter Story Premium to get the greatest companion to starting and growing your business:
Connect + get advice from successful entrepreneurs
Step by step guides on how to start and grow
Exclusive and early access to the best case studies on the web
And much more!
PROMOTED
Did you know that brands using Klaviyo average a 95x ROI?
Email, SMS, and more — Klaviyo brings your marketing all together, fueling growth without burning through time and resources.
Deliver more relevant email and text messages — powered by your data. Klaviyo helps you turn one-time buyers into repeat customers with all the power of an enterprise solution and none of the complexity.
Join Brumate, Beardbrand, and the 265,000 other businesses using Klaviyo to grow their online sales.
Starter Story
Wanna see 52 business ideas you can start with less than $1,000?
Join our free weekly newsletter and get them right now.