On Creating A Data Technology Business With 270% Revenue Growth YoY
Start A Data Analysis Service
I'm Chris Matty founder and Chief Revenue Officer at Versium.
Versium is a data technology company that operates an industry-leading identity resolution and insights engine which powers a suite of data technology solutions that help B2B and B2C marketers greatly improve their effectiveness. Versium has spent 8+ years building the company's data assets which include over 2 Billion contact points across 20 million North American companies and 270 million consumer households. The company's insight solution incorporates over 1 trillion insights attributes. The result is the industry's richest data technology platform that enables B2B and B2C marketers to better identify, understand and reach their most ideal prospects across multiple digital touchpoints.
These capabilities are built into Versium's flagship product, Versium Reach, and also available via direct API access. Businesses utilize Versium capabilities across multiple industries, some of which include SAAS technology products, financial services, retail and eCommerce, political, retail, insurance, and recruiting. Marketing agencies that service these industries also use Versium solutions to improve their client's marketing ROI.
Versium's subscription-based product revenue grew at an impressive rate of 270% year over year in 2020 with customer logo count growing at nearly 60%.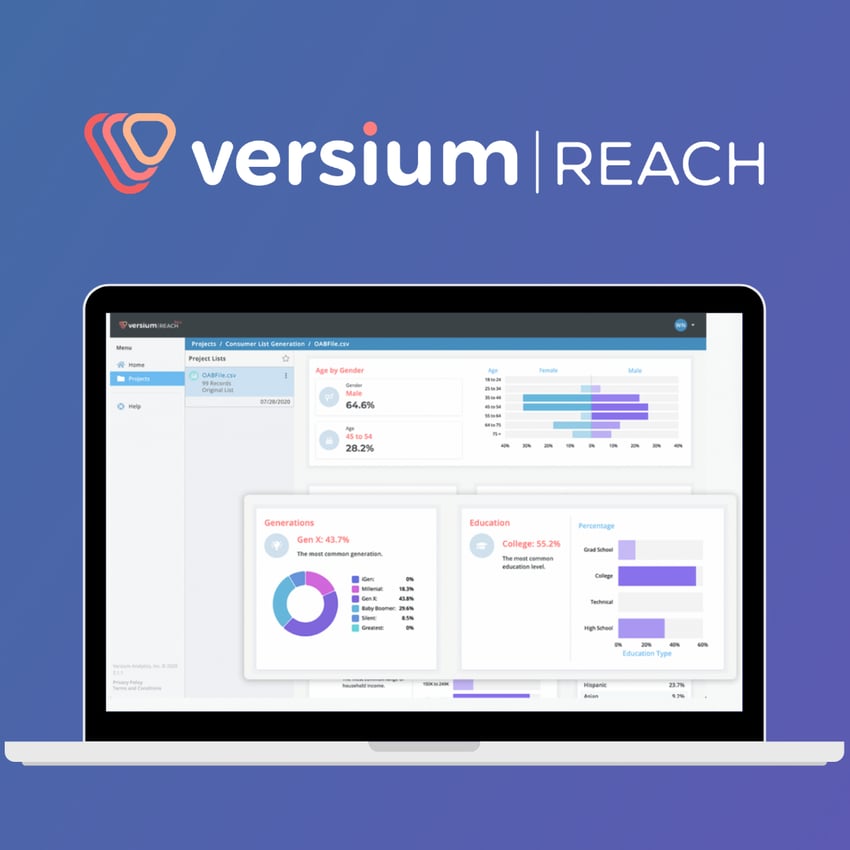 What's your backstory and how did you get into entrepreneurship?
I have always had entrepreneurial passions going back to my college days when I started my own firewood cutting business and beef jerky distributorship to pay for school. I pursued an electrical and computer engineering degree mostly to learn how things work vs aspiration to become an engineer. Following a short stint in the aerospace industry, I took a 9-month job at a Nuclear power plant to save money for graduate school. I went back to business school to obtain an MBA to give me the business skills to become an entrepreneur versus a job on Wall Street.
Pursue your passions. Get involved in an industry or a product you love. Work with people you like and respect and hire top talent people with matching values.
At 26 after concluding my MBA, I joined a well-funded startup in the telecommunications industry where I learned what it takes to go from an idea to executing success. This start-up was within a division of McCaw cellular which pioneered the wireless industry before being sold to AT&T. I was a program manager for a communication system for the European market. My boss, who was just a few years older than me once told me to run my operation like it was my own business and make whatever decisions necessary for success unless the decision had a million-dollar impact in which case "come get my help". During this journey, I learned the true meaning of empowerment and one of the most important matra's in building a successful business: Hire very talented great driven people and empower them to be successful.
I had a plan going into my job at McCaw, that I would work two years to build up some cash reserves and then pursue my entrepreneurial passion and start a business. After building up a bit of cushion in my savings account I resigned and moved to Alabama to start an innovative recycling company with some people I met while working at the Nuclear power plant before graduate school. I spent 9 months trying to get the business off the ground and after encountering a fundamental product prototype barrier and spending all my savings, I had to quit the ambition and return to my home state of Washing and look for a job.
Call it bad luck or underestimating how long it would take to find a good job, but after looking for about 4 to 6 months, I was financially broke and in a desperate situation. I had my condo for rent, my car for sale, and I had borrowed money from friends and family to get by. I started to really question who I was and how I had gotten myself into such a situation. My confidence and sense of self-identity were all but lost...I was so desperate that at one point I answered an advertisement to sell door-to-door allergy control units. I ended up getting a sales job with a 200 dollar week draw to sell websites to small businesses during a time when the internet was just starting to take off. This draw allowed me to buy food and I could not pay any other bills but I was surviving. Unfortunately, this company was underfunded and went out of business a month after I started.
All was not lost, the internet was just taking off and there were lots of new companies being funded. After 6 of the hardest months of my life, I joined as employee number 6 at a 6-month-old start-up called InfoSpace. Two years later the company went public and my financial troubles were behind me and my entrepreneurial passions were given a shot of adrenaline.
Take us through your entrepreneurial journey. How did you go from day 1 to today?
There is an article in Techcrunch that I read in 2010 which I found very enlightening and I mentioned it all the time to fellow entrepreneurs or those I meet who have such aspirations. It speaks to the true heart of what it means to be an entrepreneur and I share it here: https://techcrunch.com/2010/10/31/are-you-a-pirate/
After working 5 years at Infospace and helping lead the company to great success and seeing it through the Internet bubble pop, I left to pursue other entrepreneurial passions. I bought a restaurant, I opened up some smoothie bars and I even turned a 1953 wooden tugboat into a fishing lodge. All fun projects, but after a few years I decided it was time to start another technology company.
At the time Groupon and LivingSocial were all the rage. If you recall, at the time we were all getting daily emails (spam) of these incredibly great offers. I once got an offer to get a Brazilian wax at a salon over 45 minutes from my house. Needless to say, this was not an offer I was the slightest bit interested in and showed what poor job marketers were doing in targeting the advertising even with a direct email.
At the time of this revelation, Kevin Marcus and I were contemplating our next business venture. Kevin was the key technology that helped build InfoSpace. He had a great idea of how we could use data and AI-based machine learning to help marketers do a far better job. We did a small test with a local media company that was pushing out direct marketing offers to consumers via email. We used about 200 demographic attributes and built a set of predictive models that would predict who should get which offers. The medial company increased its conversion rate by over 65% using the prototype. Versium was born.
Fast forward to today nearly 9 years later and Versium operates one of the industries leading identity resolution engine powered by over 2 Billion identity contact points including email, address, phone numbers, and mobile ID's, along with over 2 Trillion insights attributes from business firmographics and consume demographics to online behavioral activity and offline purchase propensity. Versium's unique B2B2C identity mapping technology is helping companies that want to market to businesses unlock digital advertising in ways never before possible. We help companies improve their ability to reach their target business audience on Facebook and other social platforms from only being able to reach only 15% of their target customers to be able to market to 85% of them.
Versium helps thousands of companies improve their ability to utilize their first-party customer data, better understand who their customers and potential customers are, and reach them far more effectively across multiple digital touchpoints. Versium has built a set of self-service tools within the VersiumReach product that helps small and mid-sized businesses gain easy affordable access to these robust data technologies. More sophisticated companies can access these tools directly via API or for those companies that are building other products that can utilize advanced identity and insights data and associated capabilities.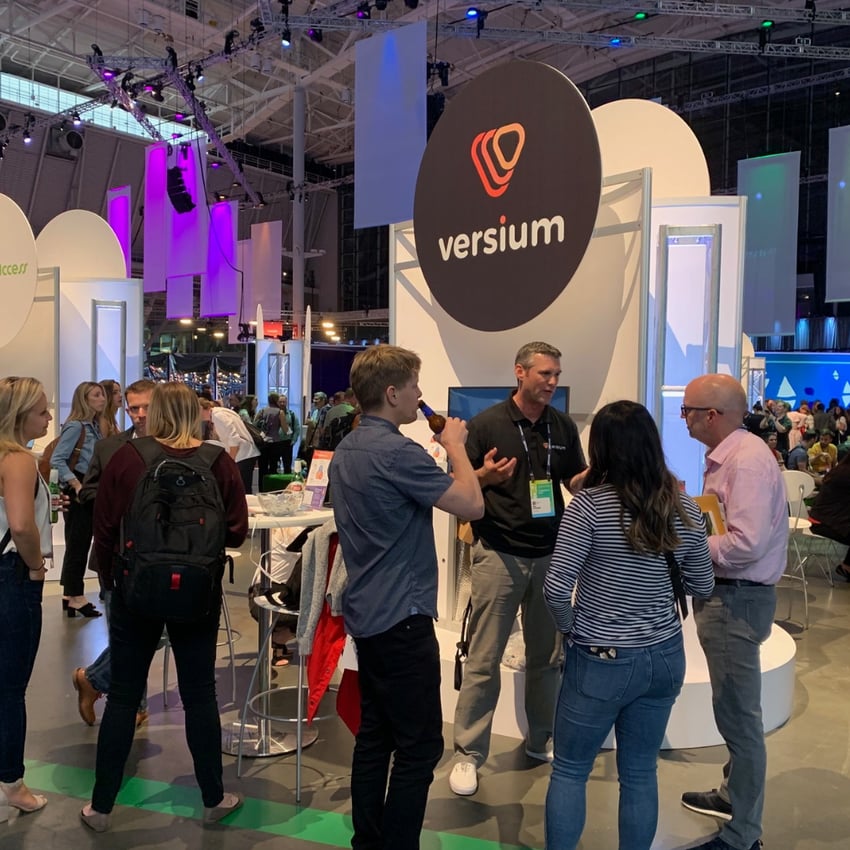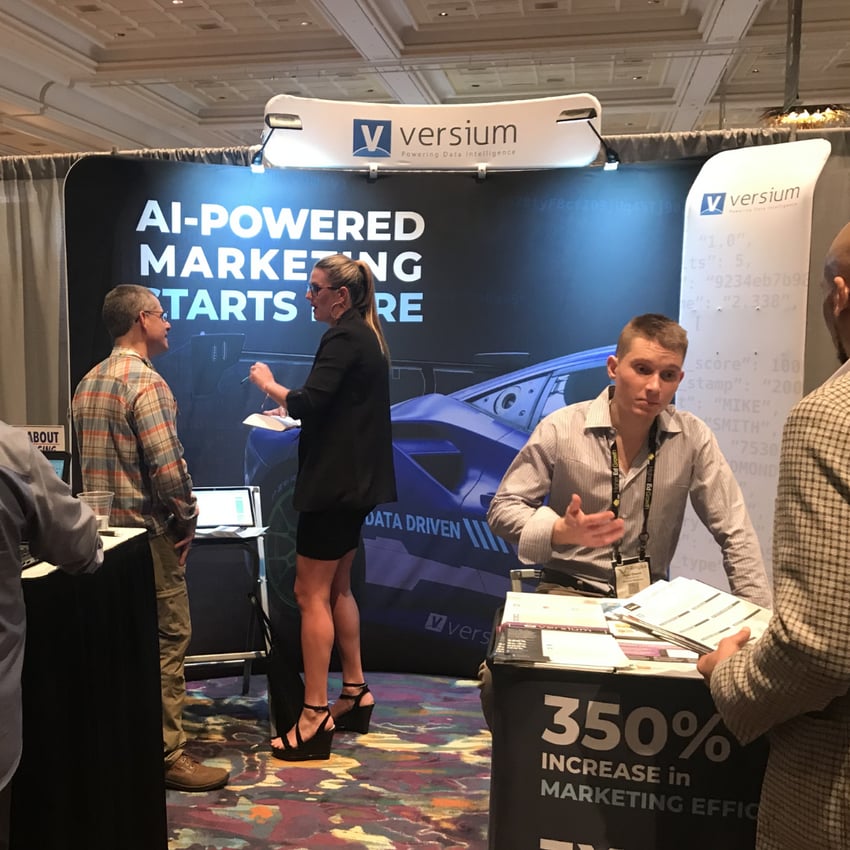 How are you doing today and what does the future look like?
Today Versium is going strong. The company's core revenues grew by nearly 30% despite the challenges associated with the global pandemic. Over the past year, our subscription-based revenue grew by over 270% while adding 60% more customers, all while maintaining 75% gross margins. The company employs approximately 30 people with additional support from external contractors.
Versium just combined its legacy consumer marketing identity capabilities with its business-to-business marketing technology. Now companies can market to both businesses or consumers using the same solution. Versium will continue to build new features into Verium Reach to allow seamless digital audience activation, improved segmentation through data insights, and full omnichannel activation.
The advertising technology industry is going through dynamic changes with new data privacy regulations on the horizon and technological changes like the disappearance of third-party cookies. It's more important than ever for companies to embrace advanced identity resolution technologies to effectively address all of these changes the future will bring. Our goal is to continue to propel Versium to the forefront of the data technology industry leveraging the company's technology leadership and team experience.
Through starting the business, have you learned anything particularly helpful or advantageous?
We learned along the way how important it is for companies to visualize the value they will receive from a product that is being taken to market. Let the customer help guide you in what features to build to maximize usability and value receipt. We learned the power of a recurring business model that services the small and mid-market and we learned the sales cycle challenges of selling the large enterprises. The company and its products have come a long way over the years and have faced and overcome several challenges. Since we chose not to take large funding rounds we had to focus on fundamental business principles like profitability and careful expense management to ensure company survival. We have seen many well-funded companies fail along the way because they did not focus on such things during product validation and market penetration.
We learned that one big customer can help with revenue but lead to an unbalanced business strategy with revenue concentration that can lead to dependencies and future challenges. It is great validation when a small company lands such a large customer but it can come with some negative impactful aspects as well.
What have been the most influential books, podcasts, or other resources?
Advice for other entrepreneurs who want to get started or are just starting?
Pursue your passions. Get involved in an industry or a product you love. Work with people you like and respect and hire top talent people with matching values. These basic things will help you face the challenges that will certainly come.
Starting a company is like climbing a mountain, a new mountain. From afar you see the peak and the goal: to reach the summit, stand on top and plant a flag. Then you get to the base of the mountain and all you see is a steep hill in front and to peak in sight. You have to have faith that the mountain top is still there and that your plan of ascent is sound. So you start to climb and then you run into a cliff that you need to go around, a wall you need to scale or a storm starts to blow and it's time to hunker down. In each case, you have to navigate these challenges and overcome them if you are to reach the summit. True climbers enjoy the journey of the climb every step of the way and it's the challenges they overcome to get to the top that they love and it's that which gives them fulfillment if and when they get to stand atop and gaze at the view. It's equally crucial to enjoying the journey and all aspects of starting building and running a company. It's not just about the end game of reaching the top and if that is the obsession it's not possible to effectively face the challenges along that ensure reaching the summit.
One last thing on hiring great people. Someone once asked me the classic question of what problem keeps me up at night when it comes to Versium. There is only one problem for any business to solve. Finding, hiring, and motivating great people and will solve all other problems.
Where can we go to learn more?
-
Chris Matty, Founder of Versium
Want to start your own business?
Hey! 👋I'm Pat Walls, the founder of Starter Story.
We interview successful business owners and share the stories behind their business. By sharing these stories, we want to help you get started.
Interested in starting your own business? Join Starter Story Premium to get the greatest companion to starting and growing your business:
Connect + get advice from successful entrepreneurs
Step by step guides on how to start and grow
Exclusive and early access to the best case studies on the web
And much more!