On Building A Healthcare Business Reaching 70% YOY Growth
•
Published: February 24th, 2020
On Building A Healthcare Business Reaching 70% YOY Growth
My name is Craig Mandeville and I'm the founder and CEO of a health technology company called Forcura. Forcura is working diligently to help connect providers in the post-acute care continuum through our communication technology. Our flagship product is a SaaS platform that enables the onboarding of patients who are discharged into post-acute care (these are care settings such as hospice or the patient's own home for clinical care).
Forcura centralizes and digitizes that information to get into the clinicians' hands in almost real-time so that care teams can make safe and informed patient care decisions. Many know that the healthcare industry is highly fragmented and lags far behind other verticals like finance and retail in tech adoption. Even now, most patient information is paper-based and faxed from point A to point B, placing an enormous burden on the post-acute provider to quickly determine what care a new patient might need when they might have to sort through a 40-page pdf.
Our solution solves for this and makes a very inefficient - often chaotic - situation more streamlined and manageable. We initially targeted just home health and hospice providers, but are going to venture into other post-acute markets in 2020. And entering our eighth year with a 70% YOY growth from 2018, we're targeting another super successful year.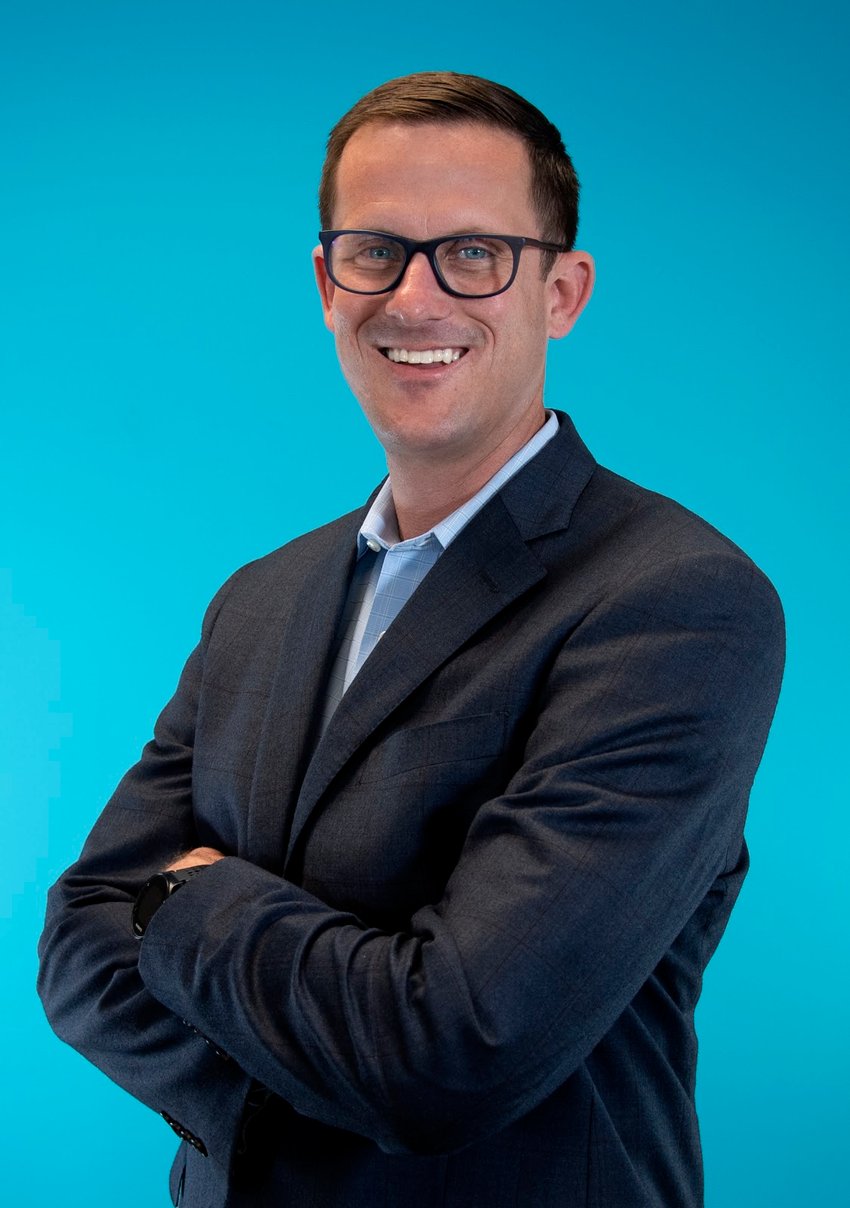 What's your backstory and how did you get into entrepreneurship?
I've always been an entrepreneur, from starting a pool cleaning business at age 12, to a neighborhood lawn maintenance company when I was 13. Even going into college, I started a fraternity at the University of Texas. I'm really just wired to start businesses and organizations.
Solving a problem, doing something that's meaningful to your customers, it motivates you and gets you excited for your day.
Two years after I graduated UT I started my first company with three other friends. This was the first business for all of us. We didn't raise any capital and at the start of that business, the most we had was I think a $250,000 line of credit (which we never used.) We just grew the company on our own cash. It was very, very difficult because none of us had prior experience in this business process outsource vertical - but we learned a tremendous amount on the job. I definitely earned the equivalent of an MBA as an entrepreneur!
The company was called Waste Reduction Consultants and we served companies that generated or managed a high volume of both medical red bag waste (for large hospital systems) and nonhazardous waste, such as for real estate companies who operated multifamily communities. We signed those clients to manage all the contract and rate negotiation, plus all their billing management (which is highly complex and confusing - but high margin). We integrated our company to provide the best value to our clients.
In the early 2000s I moved here to Jacksonville with my other Austin-based partner because we were earning more per client in this market, and our other partners had already settled here. We made money based on a shared savings model. So if we were able to reduce our customers' net spend from $10,000 to $5,000, we would share in that savings. So our monthly recurring revenue would be $2,500 a month. We provided other value-add services to retain those clients over time.
I made my exit from Waste Reduction Consultants around 2005. From there, I was recruited by Intuit to run their MRI software sales division with territory in the U.S. and Latin America. I was successful in this role and enjoyed the company, but after a few years, I missed the challenge and energy of being in a startup. I was ready for a new challenge when I met the woman who became my wife.
Take us through your entrepreneurial journey. How did you go from day 1 to today?
Heather really is integral to Forcura's founding. When we were first together, she worked for a local home healthcare agency who accepted patients from Mayo Clinic Jacksonville. Every day, she'd receive paper referral packets that had to be faxed from Mayo to her agency. I could not believe the inefficiency of this process: often the referrals were dozens of pages (sometimes the patient's entire health history), the fax lines would go down, the packets wouldn't send and she'd be forced to drive from Mayo to her agency to ensure that paperwork could be processed. As frustrating as that was for her, the people it hurt the most were the patients who needed to transition into that care. Every hour of the delay was that patients not receiving the care they needed. Imagine how that would play out for hospice patients. I knew I found my next challenge, and that technology was the solution.
When I first started out, it was just me working nights and weekends with a couple of developers that helped to design a prototype. I took a leap and armed with just a PowerPoint of the prototype, I got a booth at a national home health and hospice conference in 2012. Because I focused directly on the problems of this hugely inefficient process of referral management and workflow, I got very positive feedback from the attendees. I signed my first four paying customers at that conference!
I was self-funded up to that point but now decided to turn to a few high net worth individuals with a tech or SaaS-based background who were in my network. They helped to fund R&D and then also sales and marketing. And that's really what catapulted us to the next step of implementing these customers, and then developing a plan to scale the company.
I went to that show with not much more than a vision of what my solution could be. I didn't prototype it to death or wait until I felt this was the perfect product like I know so many entrepreneurs do - and which I had done myself, and fell on my face. After those initial failures, I went to the show to validate my vision with my customer base, got their feedback, and iterated the product big time. As we implemented those first customers it really helped us understand what a scalable product would be that would fit the market. We continue to use this feedback loop with our most valued clients so we're always evolving and anticipating their needs.
At the early stages of the company, I thought going after the smaller customers was the best thing to do because they were easier to access, and I presumed they had shorter sales cycles because they could make faster decisions. As time went on, we realized that payment models are shifting to more value-based care, and there are potentially going to be fewer providers as the smaller agencies consolidate with the larger players. Around 2014, we shifted our sales strategy to target the medium and larger providers in our market. And I was concerned about the risk in that decision - I presumed the larger agencies with a national footprint wouldn't need our services the way the smaller clients did. I discovered it was actually the opposite. And because of their size, the ROI these larger prospects could realize with our suite of tools was far more significant. We dropped everything to focus on this larger market segment.
Another factor that catapulted us to success was integrating our solution with the top electronic health record (EHR) businesses in post-acute. When we launched Forcura, we knew that our clients would benefit from full integration with their EHR of record, but being a small vendor, we'd never have the clout to make this happen when we only had a couple of dozen clients. As we grew though, and topped 100 clients - all of whom were utilizing a variety of EHRs and demanding integration - we did our own research to focus on those EHRs who'd be there for the long-term, and be innovative enough to see the value of integrating for our shared clients. In 2017, we selected six of the top EHR companies, and my advisory board estimated a two-year turnaround to get them contracted. It took us six months to get all six - in no small part because our clients advocated loudly for us and this integration. Beyond the obvious benefit to our clients, these partners have helped us scale our sales channels, with many selling our solution directly to their customer base. Since many EHRs operate in other service lines, these markets are now open to us. We're growing at lightspeed as a result.
How are you doing today and what does the future look like?
The acute care market is behind the most advanced sectors like FinTech by about 10 years. You can add another 15 years to that for post-acute, especially when it comes to interoperability and the sharing of data. Forcura's vision is to be the standard communications platform for the post-acute industry and to get there, we have to catalyze a transformation for post-acute to transition from documents, to data, to an information-based and connected industry. We're standing up a very robust analytics platform in 2020 that will provide our clients with valuable insights into their operations and finances. With these reports, we're certain our clients will be able to do more with less (giving them an edge as margins continue to shrink through payment reform) and remain viable enough to continue to serve the growing needs of our aging population.
Further, I will continue to invest in Forcura's culture - it is my number one priority. To attract and retain the best roster of A-game employees, we need work-life balance and are guided by our five corporate values: Fun, Bold, Innovative, Transparent and Passionate. You want to wake up in the morning and be passionate, be excited about where you're going to work, feel aligned to the vision of the organization and have complete buy-in. If you don't have that, you're going to lose good people. You just won't be able to move the business forward as rapidly as you would plan. That to me is core to everything that we do here. It's all about the people. It's all about our culture.
Through starting the business, have you learned anything particularly helpful or advantageous?
I referenced it earlier, but when I first started Forcura, I had observed the problems I was trying to solve just from my own perspective. I did not seek input from the clients I was targeting, and I wasted time and money on products I couldn't give away. Literally, no one would even log in to try those first versions. I came up with what I thought were three fantastic concepts, and each time, the market told me differently. It was my biggest lesson, and something I still see every day. If you don't solicit feedback from your customer base, and truly listen to what they are telling you, the odds of failure are tremendously high. It took me a year and a half to finally arrive at that prototype I shared at the national event, and that was the turning point. Those first customers were integral in shaping what ultimately became our flagship product.
So, I'm glad to see that the tide is shifting and more entrepreneurs are seeking that initial input on their idea and getting proof of concept before approaching investors. But it makes my stomach hurt when I see people who refuse to go that route and burn through their investors' dollars on bad ideas. It's just not worth it.
What platform/tools do you use for your business?
About two years or so into the business we were not happy with our CRM and started looking for a new tool. Around 2014, we were at a conference in Boston and discovered HubSpot, which was at the same conference and is headquartered in that city. I actually went on site to see their operations, because I knew to switch to a new platform was going to be a very big investment. I wanted to see if their culture matched ours, and be certain they'd continue to innovate and scale as we did. I was so impressed by what I saw, I signed a contract on the spot. And they've been instrumental in our sales and marketing approach and a key contributor to our success.
What have been the most influential books, podcasts, or other resources?
There are several books that have been incredibly helpful - I've studied these for years, and years, and years, and they've contributed to my own success. From a product-market fit, read Steve Blank, a Stanford professor who teaches entrepreneurship. His whole premise is to be certain you have product-market fit before you take a dollar of investment. Eric Ries has a number of books on the methodology and management of innovative companies, from startups to big corporations.
I also now have a board of advisors who act as mentors to me - I wish I had them earlier in my career. They've helped me navigate waters and avoid glaciers because they've been there. Every year, my company has grown, but the problems have also gotten bigger, issues always come up, strategies have to change. They're helping me to scale the right way.
I'll add here that I found mentors among my existing network, but there were others I assumed would be too busy or not interested in supporting me. I actually found it was the opposite. Many successful people reach a point in their career where they're ready to give back. I've been so fortunate to find people with this mindset, and I'm now doing the same. I know how valuable it is to have someone who's been through the challenges of starting and scaling a business, and in just sharing my own experience (not telling them what to do), they can arrive at their own decisions with more confidence in their choices.
Advice for other entrepreneurs who want to get started or are just starting out?
I think the most important decision you can make is to go after something because you're passionate about it. It can't just be about the money. If you align yourself with something for the money, it just won't sustain or satisfy you in the same way.
Solving a problem, doing something that's meaningful to your customers, it motivates you and gets you excited for your day. That is super important - because starting a business is a tough road. And passion is what will get you through the toughest times.
Where can we go to learn more?
We're at Forcura and are super active on these social channels:
And we host a podcast called "Innovate Jax" and produce episodes monthly. We're passionate about elevating our home town of Jacksonville as THE innovation hub of the Southeast. Find show notes here and you can subscribe to us wherever you listen to your favorite podcasts.
-
Craig Mandeville, Founder of Forcura
Want to find more ideas that make money?
Hey! 👋 I'm Pat Walls, the founder of Starter Story.
Get our 5-minute email newsletter packed with business ideas and money-making opportunities, backed by real-life case studies.