On Starting A Construction Company From A Dorm Room
Start A Construction Company
I'm Canyon Dell'Omo, and I thought it would be a good idea to start a construction technology company in my dorm room, without having ever set foot on a construction site. After two more years of classes, a relocation to Los Angeles, and a lot of hard work, it seems like it was. The company is called WorkerSense, and we've built the most comprehensive workforce management solution on the market. Driven by hard hat-mounted wearable sensors, WorkerSense delivers full-stack production and safety automation. For construction teams managing large projects, a tool like ours becomes invaluable- as time and attendance tracking, cost code and activity logging, exposure and exertion management, risk proximity identification, and certification enforcement are removed from your plate, you can start spending a lot more time on other aspects of project management. However, we didn't stop there. Subcontractors can easily leverage our data to automatically submit daily work logs, manage payroll for their crews, and more. Tradesmen can leverage their data to compete with their peers on production-related objectives, or simply keep track of various health-related metrics to ensure long-term wellbeing in a physically demanding occupation.
It's an exciting time for us because we're just now entering the broader market. After graduation from Duke University, the company dedicated a lot of time and energy towards product development, piloting early versions of the system with developers around the Los Angeles area, and conducting rigorous testing on our 24-acre research and development site in Chatsworth, CA. My parents always taught me to learn from other people's mistakes, so as we've been polishing the product, we've kept an ear to the ground to learn where other wearable technologies are failing, and shape the product to address those shortcomings. We have quite a variety of clients signed on for "early access" to the system, composed of ENR-10 builders, large infrastructure companies, and smaller specialty contractors, from multiple countries around the world. It should make for an exciting end of the year, with hopefully an equally exciting future to follow.
What's your backstory and how did you get into entrepreneurship?
I don't necessarily have a cool, high-stakes "quit my job and started a company" sort of story. Mid-sophomore year, my Biomedical Engineering classes weren't giving me the hands-on experience I was looking for, so I started prototyping random things in the electrical engineering labs in between (and sometimes during) classes. I had pretty much any resource I could ask for- Duke's on-campus innovation lab awarded me some grants to order components, the labs were stocked full of top-tier soldering and electrical engineering equipment, $100k+ 3D printers were steps from my dorm room, and I had access to some of the best professors in the world for help and advisement.
Listen to your gut, hit the gas, and see what happens. It'll teach you to fail, it'll teach you to learn and grow, and it'll teach you how to trust yourself.
Honestly, nothing about my "origin story" is exceptionally impressive other than my parents making my sister and I's education their single highest priority. They're the real MVPs in this story.
Take us through your entrepreneurial journey. How did you go from day 1 to today?
At a certain point, I ended up prototyping this wrist-mounted wearable that had interchangeable sensors. I knew it was objectively a little silly for the consumer realm, but I thought something of the sorts may have applications in industrial spaces, given that most of the sensors centered around health and exposure. I did a quick Google search of "most dangerous industries", and ended up at manufacturing and construction. Construction environments appeared to be so variable individual to individual, that from a business standpoint, it seemed more compelling. My next Google was "biggest construction companies", followed by a few hours blowing up LinkedIn profiles at said companies, trying to get an ounce of someone's time to learn a bit more about the industry.
After a couple of months of industry acclimation (and less-than-optimal midterm grades), thanks to the few kind souls who responded to my LinkedIn messages, I felt that I had a good enough grasp on the market to sit down and design a product and figure out how to test it. I drafted a hard hat-mounted sensor- thin, mounted to the side, and conforming to the shell's curvature. Onboard were a couple of different types of sensors, attached to a rechargeable battery and a microSD card. Next, I needed to test it out. I walked around campus to see which companies were constructing new buildings, and levied a LinkedIn message barrage towards them. Two said no, but one said yes.
With them on board and my design in-hand, I went back to Duke's innovation lab and talked my way into a $500 grant to order the electrical components and enclosures. Two weeks later, I was on-site at 6:00 AM handing out 30 hand-soldered sensors.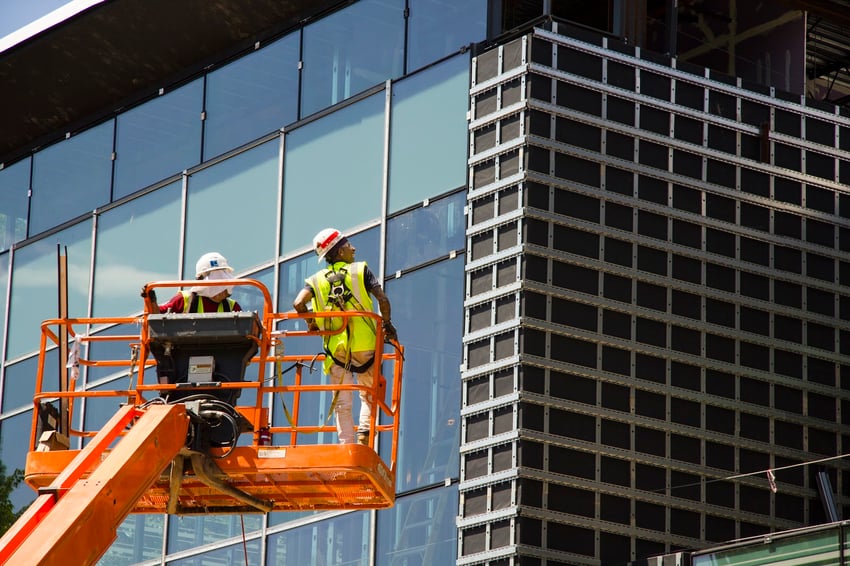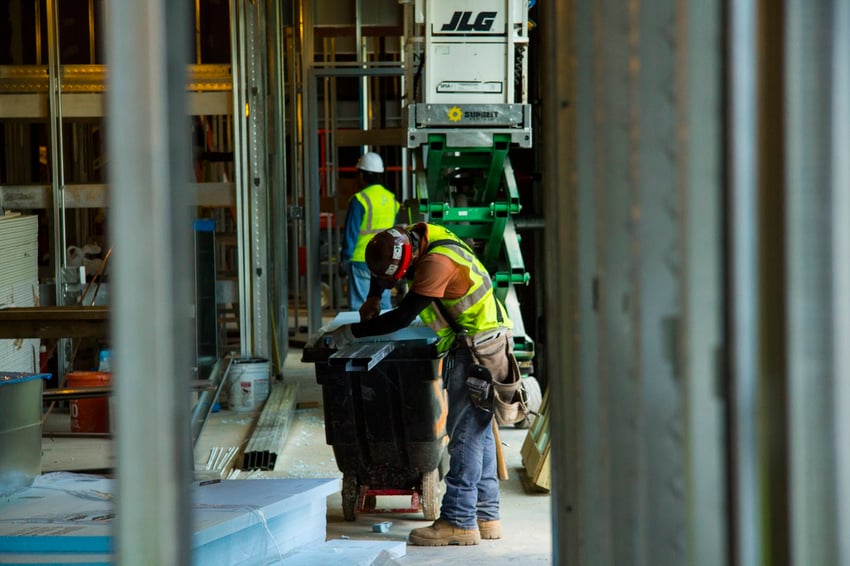 After some demonstration of concept viability, I went back to the drawing board to pump out a cellularly-connected version, with GPS and some additional sensors. Over my remaining years at Duke, I conducted some additional "beta" tests, both around the area in Durham, as well as around the United States, specifically in Connecticut and Florida.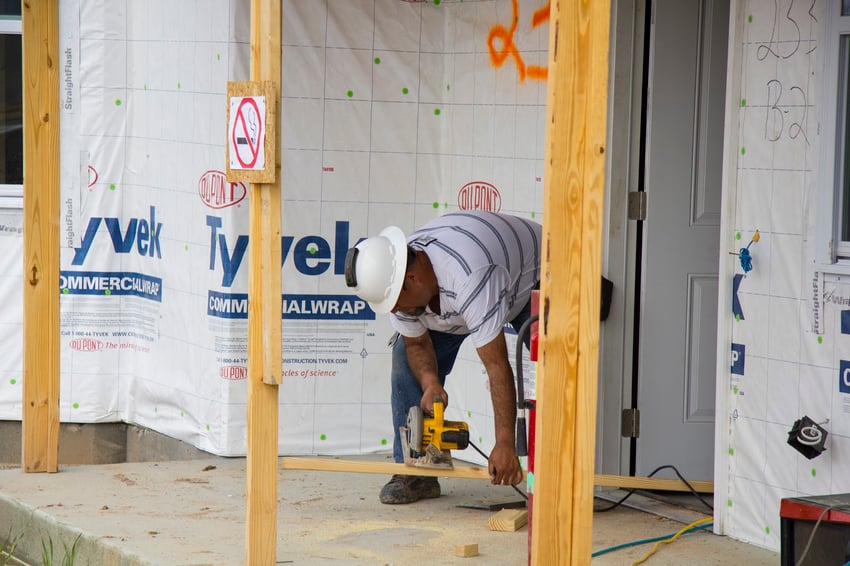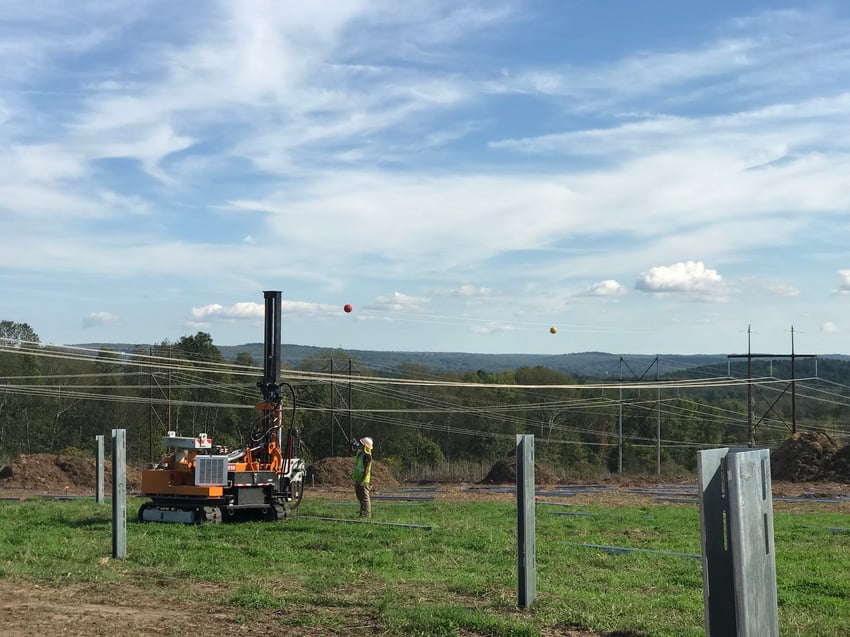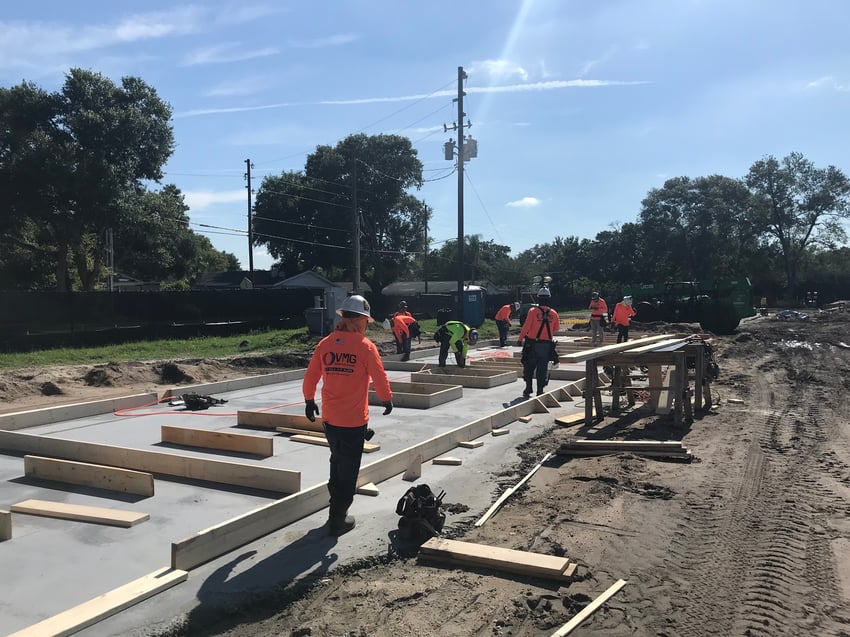 During that time, I had raised my first money through the Dorm Room Fund, in the form of a $20k convertible note. This was huge for me. I told one of the partners at a dinner later on that they changed my life forever, and I stand by that to this day.
Graduation was approaching and the technology and market fit seemed to be shaping up more and more. I brought on some angel investors and moved the company (and myself) out to Los Angeles. It's important to note here, that I tried to raise from some VCs at this point. The aforementioned angel investors were in the mix, but I strongly felt that their interest was tied to the VC interest. At one point, I was down to just two LA-based VCs still interested. Then they both passed on the same day, and let me tell you, that hurt badly. Daniel (now my partner) was one of those angel investors, and I'll never forget our call that day. After the last VC passed, I called him, entirely expecting him to back out as a result. As the call connected, I vividly remember thinking, "well shit, it's over." I told him what happened, and what does he say? "It's the alright man don't worry. We'll figure this out." The angels stayed in, and I was in Los Angeles a month later. I don't want to move on without noting that, throughout your entrepreneurial career, if you're lucky, you'll meet a couple of that "ride or die" type. Never let them go… and wake up every day thankful for them, and motivated by them.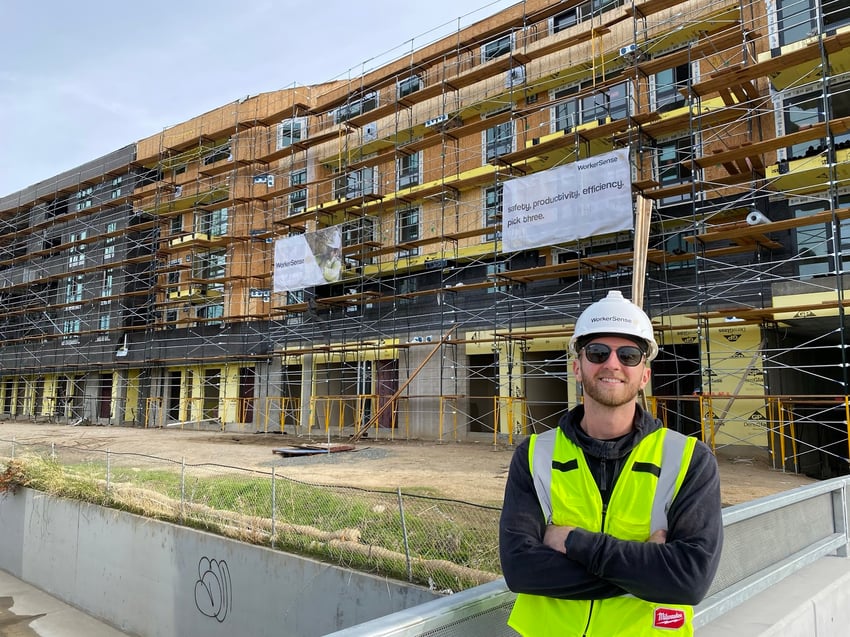 How are you doing today and what does the future look like?
The future is looking pretty exciting for us. We're launching with some awesome partners in the coming weeks. Within general construction, we're seeing demand across the entire project hierarchy- owner interest, general contractor interest (primarily), and subcontractor/specialty contractor interest. I see this as a very strong indicator of a successfully distributed value proposition- everyone can easily get something they want to get out of the system.
What's also exciting is that we see traction in quite a few different areas as well, which is promising to us. We set out to build the go-to solution for the remote workforce- which is a mission not necessarily confined to general construction. Outside of general construction, we've had demand from solar, wind, and oil and gas, along with quite a few service/maintenance-based operations. We've also had a couple of interested parties in agriculture, although I'm not sure we're ready for that. As to why we see such a wide collection of opportunities, I think it's explained well by our aforementioned thesis. There are a lot of companies with a lot of remote workers, and currently, they don't have a centralized system to know what they worked on, and if they kept themselves safe and healthy. WorkerSense provides that centralized system.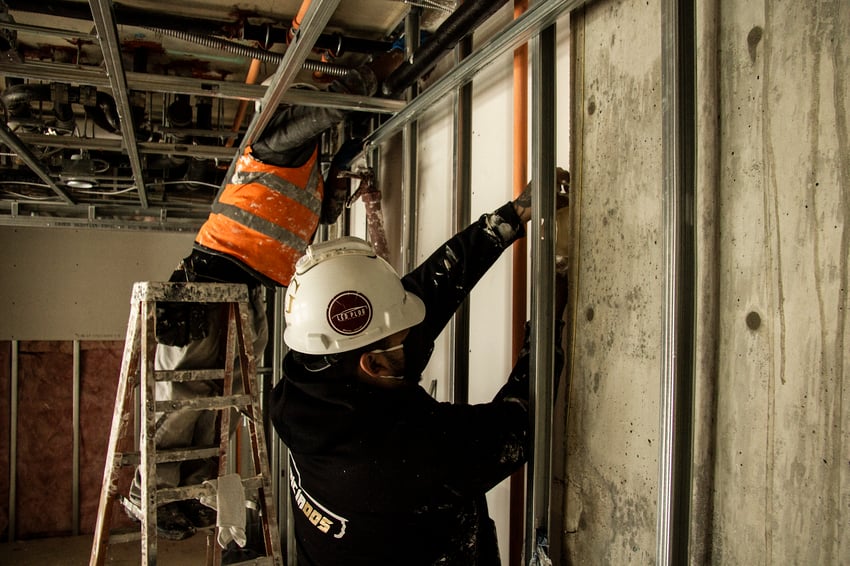 Through starting the business, have you learned anything particularly helpful or advantageous?
I think the biggest lesson I've learned is that you need to continue to let the mind wander, and never be afraid to experiment. There's a song called "Little Room" by The White Stripes that I always find myself relating to. I started this company in my sophomore year dorm room, never having set foot on a construction site. I was a 19-year old Biomedical Engineering student who thought he had found a unique way to fix a lot of the big problems that exist in the construction industry. Call it enterprising or arrogant, but that commitment to a unique approach is responsible for a lot of our early relevancy. So today, I try to stay out of "comfort ruts" you can get stuck in as your company starts gaining more traction. Take for instance the "Morale" module that just hit the web client in beta a couple of weeks ago. A proprietary algorithm combines workforce social interactions, shift duration, exertion degree, and environmental conditions, to provide a gauge of morale across your job site, allowing for output to more effectively siphoned from the workforce. Did we have to build this out at the same time our Procore integration and fully automated work logging were drawing a ton of interest into our platform? No, not at all. We did it because "Why not?". We're never going to get complacent no matter how bulletproof our product is. We're not here to make a quick buck. We're here to change an industry through relentless effort and unbounded creativity.
Additionally, I think it's important to remember that the people you're trying to sell to are still people. I always try to make a point to catch up with people throughout our pipeline, and just have casual chats about non-business items. Hear about what their kids are up to and what colleges they're applying to, or what DIY projects they're up to around the house. No one likes to feel used. And I think when founders are feeling the pressure of everything else behind the scenes, you can be inclined to "use" clients and prospects just as ways to boost numbers or spice up a slide in your deck. I never want a client to feel like they're just a logo on a deck. I want them to be just as invested in our vision as we are, and feel like they have a place within it.
What platform/tools do you use for your business?
Outside of the more commonplace tools, I thrive off of very efficient computer experience. I use BetterSnapTool and hot corners on my MacBook Pro.
I'm usually running 2-4 work zones on an ultrawide directly in front of me, with another display off to the side as a "communications" panel with iMessage, Slack, and Mail open.
What have been the most influential books, podcasts, or other resources?
I just finished a book called The Longing for Less: Living with Minimalism by Kyle Chayka. I loved it. In short, it was a collection of individual profiles of "minimalists" across the disciplines of art, sculpture, architecture, music, and more. I enjoyed it for two main reasons. First, I consider myself to be a sometimes overly logical and rational person, almost neurotic in a sense. And when it comes to a lot of minimalist work, interpretation is less about your thoughts and more about your feelings. I found it to be a great exercise for someone like myself, in terms of opening up a bit. Second, one of the individuals profiled was Donald Judd, a notable minimalist (although he hated the term) artist. I just found him to be such a compelling character- he's a strange mix of brashness, arrogance, talent, intellect, and general weirdness.
Later in his career, disappointed by the commercialization of his home neighborhood of Soho, he migrated to Marfa, Texas, effectively reviving the entire run-down city through large-scale sculpture works and new construction. Something Chayka said about this stuck with me- "By creating his architecture in Marfa, Judd was also creating himself. Walking through the buildings feels like watching as he thinks out loud, testing, and re-evaluating different ideas. It takes plenty of egotism (and plenty of capital) to remake the space around you because you think you can do it better". It's like I said before- there's a certain pleasant arrogance to seeing the world around you and thinking that you have a better way to do it. That's the fundamental motivation within every founder.
Advice for other entrepreneurs who want to get started or are just starting?
I think the best advice is to not always ask for advice. I think one of the most important things you can do early on as a founder is just listened to your gut, hit the gas, and see what happens. It'll teach you to fail, it'll teach you to learn and grow, and it'll teach you how to trust yourself.
As I'm sure any other founder on this website could attest, there are going to be some really good days and some fucking bad days. And resiliency is on one of those fucking bad days, knowing that you've been there before and that tomorrow is going to come and you'll be back up and swinging again. The sooner you can convince yourself deep down that you're a survivor and you're going to be successful at this thing, the easier things get down the road.
Where can we go to learn more?
-
Canyon Dell'Omo, Founder of WorkerSense, Inc
Want to start your own business?
Hey! 👋I'm Pat Walls, the founder of Starter Story.
We interview successful business owners and share the stories behind their business. By sharing these stories, we want to help you get started.
Interested in starting your own business? Join Starter Story Premium to get the greatest companion to starting and growing your business:
Connect + get advice from successful entrepreneurs
Step by step guides on how to start and grow
Exclusive and early access to the best case studies on the web
And much more!