Transitioning From Etsy To Your Own Online Store
•
Updated: May 13th, 2021
Get 5 free tips from successful founders every week, directly in your inbox.
Transitioning From Etsy To Your Own Online Store
Thank you Klaviyo for sponsoring Starter Story ❤️
Turn one-time buyers into repeat customers. Try the platform loved by 265,000 brands
Hi readers, I'm Laurie, the owner of Puppet Pelts. My company dyes and sells textiles to professional puppet builders. Basically, we make Muppet skins. I started selling our Pelts on Etsy first, and then transitioned into selling directly through our website using Shopify.
Both Etsy and Shopify are wonderful platforms for online selling, but are each great in different ways for different types of sellers. I wanted to share our experience selling on both.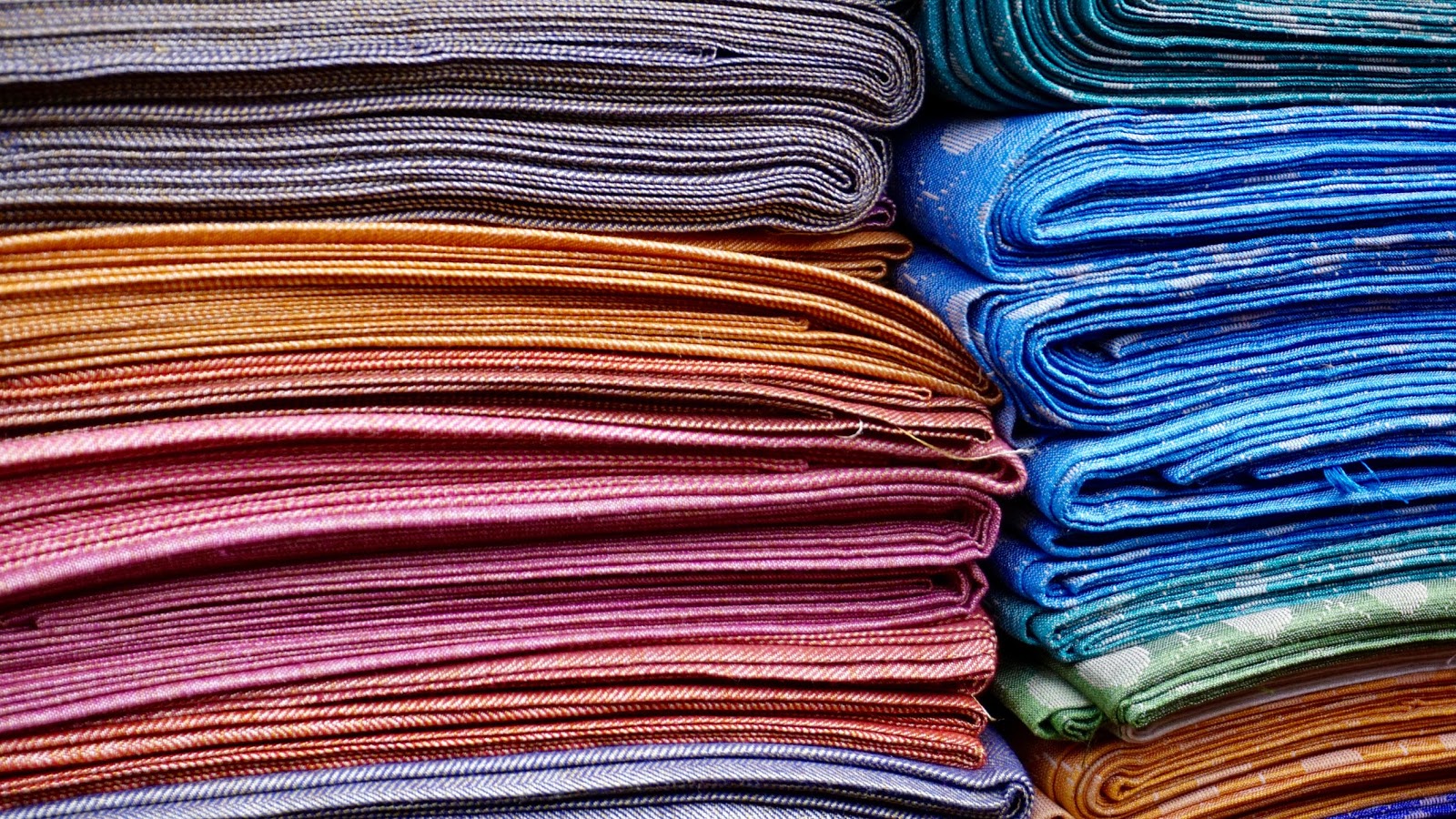 Why we transitioned
We first started selling on Etsy because it wasn't intimidating. Seems like a silly reason, but the interface was easy and approachable. The average person, that isn't super tech-savy, can make an account and start selling. It's easy to use and has a great peer-based forum to ask questions.
After using Etsy for a number of years, we started to feel like we were outgrowing the platform. When you create an Etsy listing, your item goes into a sea of other items in the same category. This is great if you want to be "discovered" by shoppers. Buyers can type in a key phrase and browse through listings from many different vendors.
For us, our target was not the casual Etsy buyer. No one stumbles upon puppet skin and decides it's a great day to make a puppet. Our buyers had to search for us directly to find our product and it added extra steps to obtaining a sale. We then opted to switch to Shopify.
The process of transitioning
Shopify is a little less approachable than Etsy. We had to hire a computer programer to help us out with the transition. We probably could have figured it out if we had the time to sit and watch YouTube tutorials but it really was much less frustrating hiring an expert. The whole process took about 2 months and cost $900.
The templates with Shopify are a bit clunky and everything is à la carte. You have to download apps for everything.
Want to print out orders? That's an app. Want to print shipping labels? That's another app. Some of them are free, some you have to pay for. So when we first transitioned over it we were gobsmacked at how stripped back the interface was compared to Etsy where everything was included.
But, with this type of system, you have more control over what you want and need.
The very first apps we added were ones that deal with getting the product out the door. We downloaded "Order Printer" to print orders, and paid for a custom template for our invoices through "Order Printer Templates." We also decided to use "Boxify" which calculates shipping costs for USPS, FedEx, UPS and DHL. This one has a monthly fee of $19, but it is worth it. Before we had this option, the number one question we got from customers was, "Can you ship to (enter obscure country) and how much does it cost?"
Time to transition
The total transition time from selling only on Etsy to selling only through Shopify took about 8 months. We could have kept the Etsy shop running longer, but it was just getting really complicated. We also were in the process of moving our shop location from Las Vegas to Massachusetts, so we decided that when we moved, we would just sell only through Shopify.
Challenges: Keeping track of inventory
Initially, one of the biggest challenges was keeping track of inventory. We kept our Etsy shop open with scaled back inventory so shoppers could still find us there. After our Shopify site launched, we included a note in each Etsy order that went out to check out our new page for more colors.
It took a lot of brain power running both at the same time. When someone purchased something on Etsy or Shopify, we have to change the inventory count manually on the other platform. There's probably an app to do that, but we were so sick of buying apps at that point.
A better customer experience
Once our main customers made the switch, Etsy orders pretty much stopped. Folks are now bookmarking and coming back to puppetpelts.com instead of having to search through Etsy.
It really is better customer experience. We also now can have people create accounts and sign up for newsletters. We have a much better handle on what people are searching for, and buying. For example, I can see that people are searching by color now. They can type in "blue" and all of our blues show up. On Etsy, if you searched for "blue" you would get results from every shop across the whole platform that sold blue items. I can also use this information to develop new products and colors. If I see people searching for "green fur" we then can source out green fur to add to our collection.
With the option of collecting email addresses, we can send out newsletters with important shop information. One thing I HATE as a consumer is to be bombarded by automated emails every day from online retailers. So, we use eblasts only when we are having a large sale, or to announce big changes like our move across the country. There's a lot of potential for reaching repeat customers as well. For example, Shopify will give you data pointing out who our top customers are, and suggest we send them emails with discount codes, etc. We have yet to use this data for this purpose because we are still settling into the whole interface, but the capability and information is there.
Starting on Etsy gave us credibility
If I could go back, I don't think we would change much honestly. Selling on Etsy first gave us the credibility.
Customers are more okay with buying from a platform that is backed by larger company. If things go wrong, they know they are not going to get hosed. If we just jumped in with our own branded site on Shopify, I don't know if we would have had the same success initially.
Consider expenses
Shopify is also a bit more expensive to invest in. So, if you have items that fit the selling criteria on Etsy, it was a much more cost effective option for a start-up.
Know your strengths
I know that I am not well versed in computer coding. When we switched to Shopify I knew I did not have the time to invest in learning how to set up my shop.
So, we spent the money to hire someone to help. This was the best decision we made. It freed us up to do what we do, while someone was working at the same time doing what he does. We had to give up a bit of control, which can be scary, but it all worked out.
We also have a very niche market and can speak to a very targeted group of people. If we were selling something in a saturated market, I don't know how well we would do.
Thanks for reading!
We would be happy to share more in-depth info if any of you have questions about running an Etsy or Shopify shop. Just shoot us an email at [email protected]
And, if you have gotten this far and really want to see what the heck a Puppet Pelt is, check out our website at puppetpelts.com or see what we are up to on instagram @puppetpelts
-
Laurie Nickerson Founder of Puppet Pelts
Want to start your own business?
Hey! 👋I'm Pat Walls, the founder of Starter Story.
We interview successful business owners and share the stories behind their business. By sharing these stories, we want to help you get started.
Interested in starting your own business? Join Starter Story Premium to get the greatest companion to starting and growing your business:
Connect + get advice from successful entrepreneurs
Step by step guides on how to start and grow
Exclusive and early access to the best case studies on the web
And much more!
PROMOTED
Did you know that brands using Klaviyo average a 95x ROI?
Email, SMS, and more — Klaviyo brings your marketing all together, fueling growth without burning through time and resources.
Deliver more relevant email and text messages — powered by your data. Klaviyo helps you turn one-time buyers into repeat customers with all the power of an enterprise solution and none of the complexity.
Join Brumate, Beardbrand, and the 265,000 other businesses using Klaviyo to grow their online sales.
Wanna see 52 business ideas you can start with less than $1,000?
Join our free weekly newsletter and get them right now.