A Day In The Life Of E-Commerce Founder Ashley Drummonds
•
Updated: March 17th, 2022
A Day In The Life Of E-Commerce Founder Ashley Drummonds
This is our first installment of a new series called "A Day In The Life". Ashley was one of our first interviews, which you can find here. -Pat
---
Hi! I am Ashley Drummonds, the creator and CEO of ABS Protein Pancakes, ABS Fit Life TV and ABS Business School.
A little about me...
I started the ABS Protein Pancakes in 2014 from my own recipe and built it from scratch to over $100,000 in less than 10 months. I was featured on ABC Shark Tank in January 2016 for my ABS Protein Pancakes brand and closed a deal with Shark Daymond John that still stands to this day. Since then, I have been featured on HSN, Oxygen Magazine, Eat This Not That, Forbes.com, and many other media outlets for the brands fast growth and the story.
I also have since created ABSFitLifeTV.com as a monthly video subscription service providing strength and fat loss workouts that only require a pair of dumbbells or body weight that can be done at home, in a basic gym or while traveling to help provide more tools to help people with their fitness needs.
Since then, I also now work one-on-one with new and aspiring entrepreneurs on creating and building their brands online so that they can do what they love while making more money, having more time and more freedom with the ABS Business Program (this is done on an application basis so individuals interested can reach out to me personally on AshleyDrummonds.com).
I am an entrepreneur, a fitness enthusiast, former personal trainer, business coach, and have recently indulged in my passion for wine becoming WSET Level 3 certified and educating others on their wine knowledge.
Without further ado, here is my typical day:
6:30am
Wake up and lay there for a bit enjoying a few more minutes of rest. Head out to the living room and get greeted with so much excitement and love from my fur baby Bear. Start the hot water on the stove for my pour over espresso and let Bear out for his morning routine.
I usually enjoy a healthy breakfast of course of the ABS Protein Pancakes and pour over espresso with stevia and heavy cream. While eating breakfast and enjoying my coffee, I usually am journing out my thoughts to clear my head or reading a few pages in an inspiring or motivational book.
I have journaled for years and more since starting my business because this is the time I can get clear on my goals, but also is super helpful on the "big picture" side of things. The morning is when my mind is most fresh and hasn't been filled with emails and operational tasks so it's usually when I am most creative. I like to write at the top of my journal "Dream Big" and then I just let the ideas flow. Even if none of them are ever anything that I will act on it still is helpful to keep my creative juices flowing to just visualize without limits. This also keeps my my mind creative when it comes to problem solving or coming up with solutions in the business. Sometimes we are so caught up in a problem on the analytical side of our brains that we get stuck in a box not able to come up with a solution so for me I will write out a specific question I have been dealing with on the business (I also do this in personal areas too) then just enjoy my breakfast and coffee letting my creative mind come up with ideas and solutions.
Years ago I used to really struggle with severe anxiety and one of the things I learned from that as well is how helpful just journaling out your thoughts can be in alleviating a lot of that. Especially for entrepreneurs who tend to be highly creative if we don't have somewhere to channel all that creative energy it ends up turning into this creative thought storm of both good and bad "what if" scenarios so journaling thoughts and feelings really keeps me in a grounded place and helps me think clearly.
7:30am
I usually take Bear (see photo below) for a 10-15 minute stroll around the neighborhood which is also more of my "thinking" time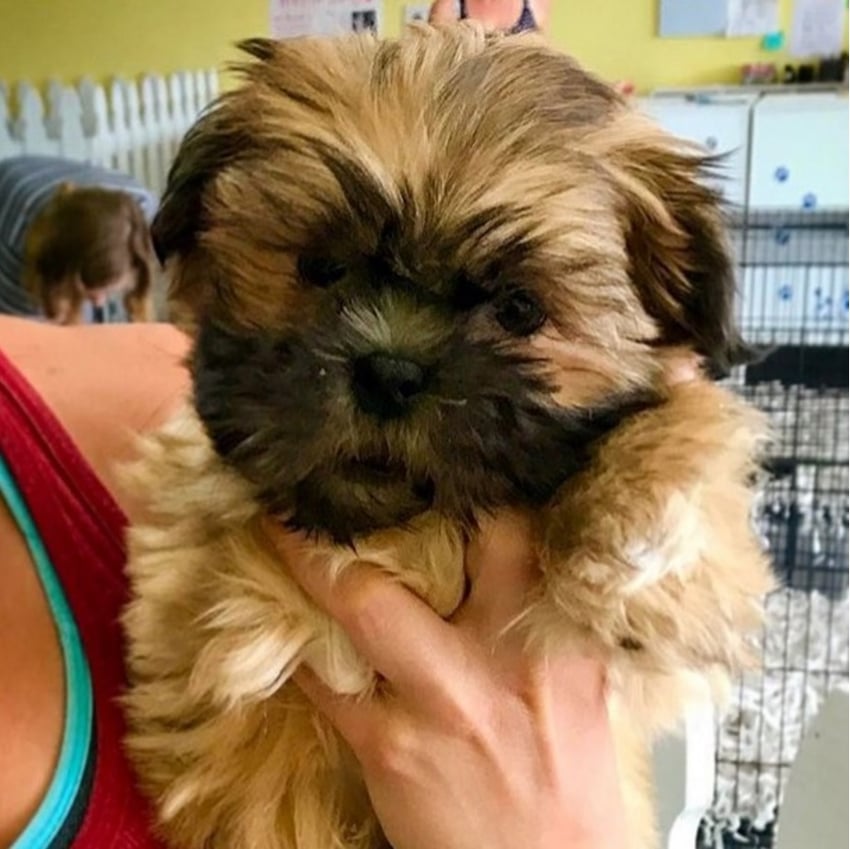 7:45ish
I'll check the social media accounts for @ABS_ProteinPancakes, @AshleyDrummonds, @ABSFitLifeTV and usually make my social media posts accordingly for the audience as something for the audience to see as they're going about their morning routine as well.
I also do a quick scroll through my email just to make sure there's nothing that needs my immediate attention. I typically won't respond to anything just yet just do a quick scroll to make sure all is taken care of at the moment.
8:00/8:30am
I head off to the gym and usually spend about 30 minutes foam rolling, stretching and a solid warm up
9:00am-10:30am
I like to get in a solid workout that consist of a heavy strength training aspect then a metabolic conditioning aspect with about a 10 minute cool down.
10:30am
I usually swap out my t-shirt at the gym and head straight from the gym to a local coffee shop to start the business day.
I like to make a list the day or night before of everything that needs to be taken care of this week so when I open up my computer at this time I can open my list and know exactly where to start with priority.
When creating my list, I always work backwards. Oddly enough, this is something that comes very natural to me before I even knew it was a "tactic" for entrepreneurs. For example, prior to creating the ABS Fit Life TV platform I knew I wanted to create an online workout platform. I started with that at the top of the page then draw a line below that and say what happens first when I work backwards, well I have to find a platform I can host it on, another line, I have to buy the domain, another line, I have to come up with a name, another line, I have to write out workout programs, another line, I have to create and record the videos for these programs, etc.
Sometimes it's very overwhelming to think on the "large scale" of an idea because it seems so far out of reach, but when I work with my business coaching clients I always have them work backwards and break it down into weekly or daily steps they can do. So again, if the very bottom of those lines is to create and record workouts for people to follow then my "to-do" list for that week is to record 1-3 workout videos. Then edit them. Then upload them. Then go back down my lines and follow the steps.
I did the same thing with the ABS Protein Pancakes. I had the recipe and was making it myself. The end goal was to build a brand that was sold worldwide. That's at the top of the page so then below that I write a line of ok so before it sells worldwide then I have to have it in a package to sell...I have to have a website...I have to source ingredients in bulk...I have to get a sellers permit...etc.
It seems like a lot, but when you work backwards and break things down into where you can start today with even the smallest item, little by little each day you will see yourself make huge progress without getting overwhelmed.
When I am working on a new project, this is usually what is on my to-do lists. When I am not building out a new project then my to-do list are typically based on marketing the brands, podcast interviews and interviews like this piece, connecting with my entrepreneurs and coaching others on building their brands and creating content.
I usually start business with things like content creation, creative thinking, business coaching calls with entrepreneurs I work with one-on-one just because this is the time when my mind is most "fresh" and not already filled up with the tasks of day to day operations of the business.
11:30/12
I get in another meal that typically consist of coffee, some sort of protein source and some fruit.
12:00-2:00
I usually use this time to respond to emails for the different business aspects which can be anything from checking in with the fulfillment warehouse on customers orders, inventory volumes, and any big sales promos coming up to checking in with my social media coordinator to collaborate on ways to continue to promote the different brands while also being fun for the audience.
I also will check on things like Facebook ads, influencers, prospective business deals or new coaching clients. Depending on the day and week, sometimes these calls and emails include checking in with my accountant on monthly financials, managing the Amazon FBA platform, podcast interviews and recordings, maybe working with some more coaching calls or building out/tweaking the ABS Fit Life TV or ABS Business Coaching Program.
2:00/2:30
This is typically when my eyes and brain need a "screen break" so whatever coffee shop I am at I will usually either change locations and go to a different one, I might take a walk at a local park to get outside and get fresh air, I might read a book, I might have a personal call just catching up with family and friends just to break up the business side of things.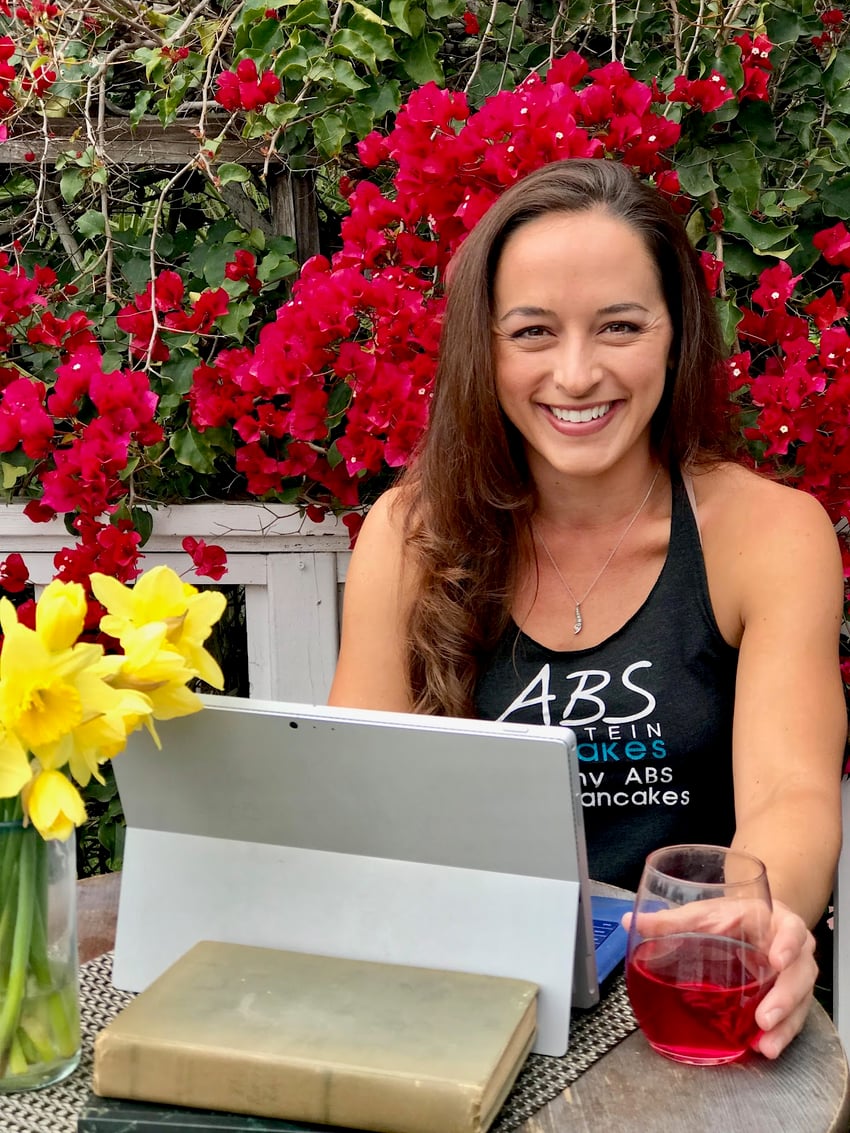 Somewhere in this time, I will also have another meal that typically consist of protein and carbohydrates as well.
Again, depending on the day sometimes this is the time from about 2-4pm that I schedule all of my face to face meetings whether it's a video call with my project development team, a face to face meeting with my wine educators, coaching calls, podcast video interviews...if none of that is going on for the day then I will spend it for personal leisure time.
3:00-3:30
This is about the time I will head back to my house and let Bear out to take a little walk and finish up the last bit of the days emails (if needed).
4:00/4:30
I like to eat early as I don't like going to bed with a heavy full stomach so around this time on any given day I usually start to cook dinner and listen to some music. Some days, I will meet a friend or family member for a local happy hour and just enjoy the evening together.
This typically will go on for an hour or so that I like to enjoy the meal, listen to music, or enjoy the conversation with family and friends.
6:30ish
I probably will be walking Bear again to get his exercise and also just to enjoy being outside. Really depends on the day and if I'm out with friends and family or at home.
7:00
I check emails one last time just to make sure there's nothing that came up that's urgent after my "Screen free" time. I will spend some time reading, catching up on my wine education (I also am a sommelier and wine educator for WSET), I might play the piano and learn some new music.
8:00
At this point, my brain is done and I just want to relax so I'll browse Hulu or Netflix and find a good show, snuggle up with Bear, usually will have a pre-bed time snack that consist of protein, fats and carbs again.
I also will make another social media post on all the platforms at this time as this is when my particular audience is most engaged so while I'm relaxing I log into all 3 platforms and make the evening social post and respond to any comments or messages.
Personally, I don't spend a lot of time on social media.
Business related, I spend more time strategizing my social media then I actually do on it. I have my post pre-written out and my hashtags that relate to my post ready to go. The reason I use this a lot in my business is not necessarily to grow my audience, although that ends up being a byproduct, but it's because this is how I can most directly connect to my audience and they can feel personally connected to me.
A lot of times in business there is a huge disconnect with feeling like you're talking to a robot and talking to an actual person. I always want people when they meet me in person and when they connect with me on social media to feel as if it's one smooth flow and there's no disconnect between who I am and my brands.
My main goals are to connect with people all over the world who would benefit from any of the ABS brands. I cycle through different post format going with what is trending on any specific day.
For example, in the Fitness/Business space typically Monday is #MotivationMonday so I will create my post accordingly. I spend time researching the different trends catering to my niche and what my target audience and ideal client are looking for. Your job as the entrepreneur is to make it easy for the people who need and want your services/products to find you and the way I do that is through research and creating content that is directly connected to what they're already looking for.
This is exactly how I started and built the ABS Protein Pancakes brand in 2014. Literally, the entire brand started with an Instagram post and using these strategies to get in front of my target audience offering them a solution to their problem.
9:30/10:00pm
This is typically the time I head to bed and might do some journaling before bed or a few more minutes of reading before I totally pass out. I am a solid 7-8 hours of sleep each night kind of person so I like to be asleep by about 10:30pm. Then I wake up and do some sort of variation of this again the next day.
Thanks for reading! You can connect with myself and any of my brands at: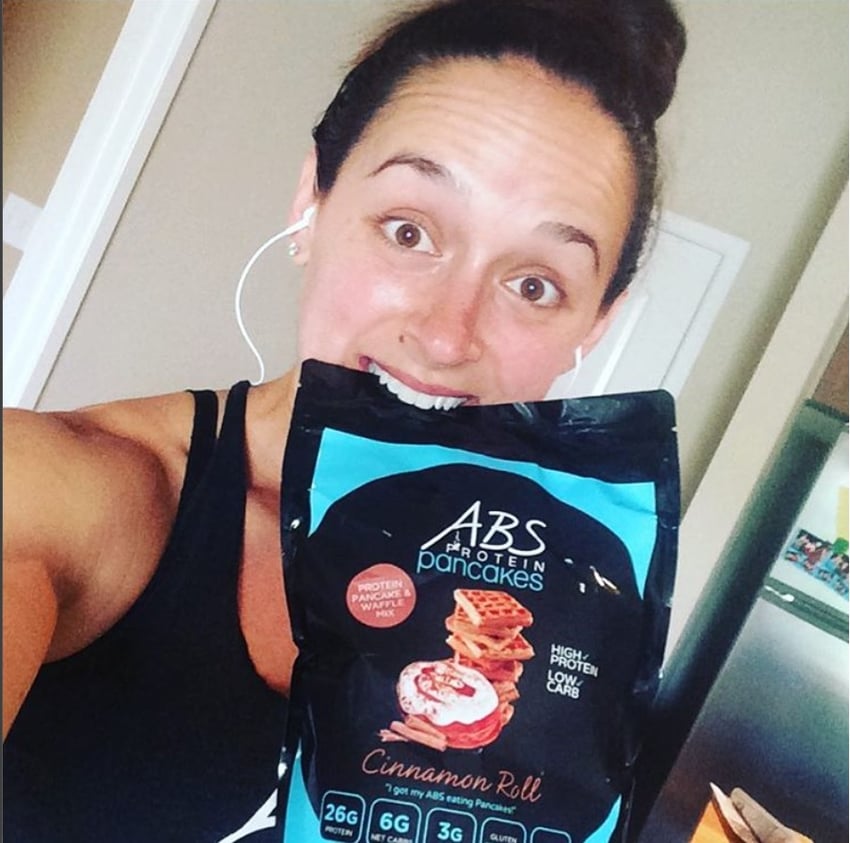 -
Ashley Drummonds, Founder of A Day In The Life Of E-Commerce Founder Ashley Drummonds
Want to find more ideas that make money?
Hey! 👋 I'm Pat Walls, the founder of Starter Story.
Get our 5-minute email newsletter packed with business ideas and money-making opportunities, backed by real-life case studies.