Thank you Klaviyo for sponsoring Starter Story ❤️
Turn one-time buyers into repeat customers. Try the platform loved by 265,000 brands
5 Growth Hacks To Maximize ROI On Your Facebook Ad Campaigns
•
Updated: March 17th, 2022
5 Growth Hacks To Maximize ROI On Your Facebook Ad Campaigns
Hi, my name is Hugh Rees, I am the co-founder of Expose Media, a high-performance eCommerce marketing agency with offices in Australia and the United States.
We help brands around the world optimize and scale their revenue by buying media across Facebook, Instagram, Snapchat and Google. Our clients are more than just numbers, we are truly invested in their businesses and we want to see them grow, as their success is our success. Over the last 12 months we have grown several eCommerce stores to 7 figures through our campaigns, with one particular client constantly generating 10X return on their ad spend month after month.
Working with a marketing agency is a big decision for your business. Not everyone is a good fit with an agency, and not everyone needs an agency to run their marketing campaigns. If you are currently running your own ads, are you getting the best value out of your ad budget?
The world of Facebook advertising is a crazy, ever-changing, complex machine. With updates happening nearly every week, it is hard to keep up with the latest trends and techniques to maximize your ROI. However; fear not! As of today, I want to share with you 5 growth hacks that we use in every one of our ad campaigns to ensure we get the maximum return on our clients advertising budgets.
These 5 hacks, are really going to help you laser target and optimise your campaigns and keep your money away from Mr. Zuckerberg's pocket and back into your business.
Hack 1 – Create fun and engaging content
One of the key metrics we track on all of our campaigns is CPM (Cost per thousand, also called cost per mile). This tells us how much it costs to reach 1,000 people in the target audience.
The higher the CPM, the more money it costs to reach your potential customers. High CPMs could be caused by a number of factors, but one surefire hack that is proven to lower your CPMs, is to create fun and engaging content.
Engaging ad creative will increase your relevance score and help you out in the auction process when up against other ads in that placement and targeting. Also, organic reach is free…. So ads that have engagement, tagging, sharing, and comments will outperform ads that have little-to-no engagement.
Pro Tip ** -** We often run Page Post Engagement (PPE) campaigns with the exact same ad (using the ad ID) as the ads running for conversion optimisation.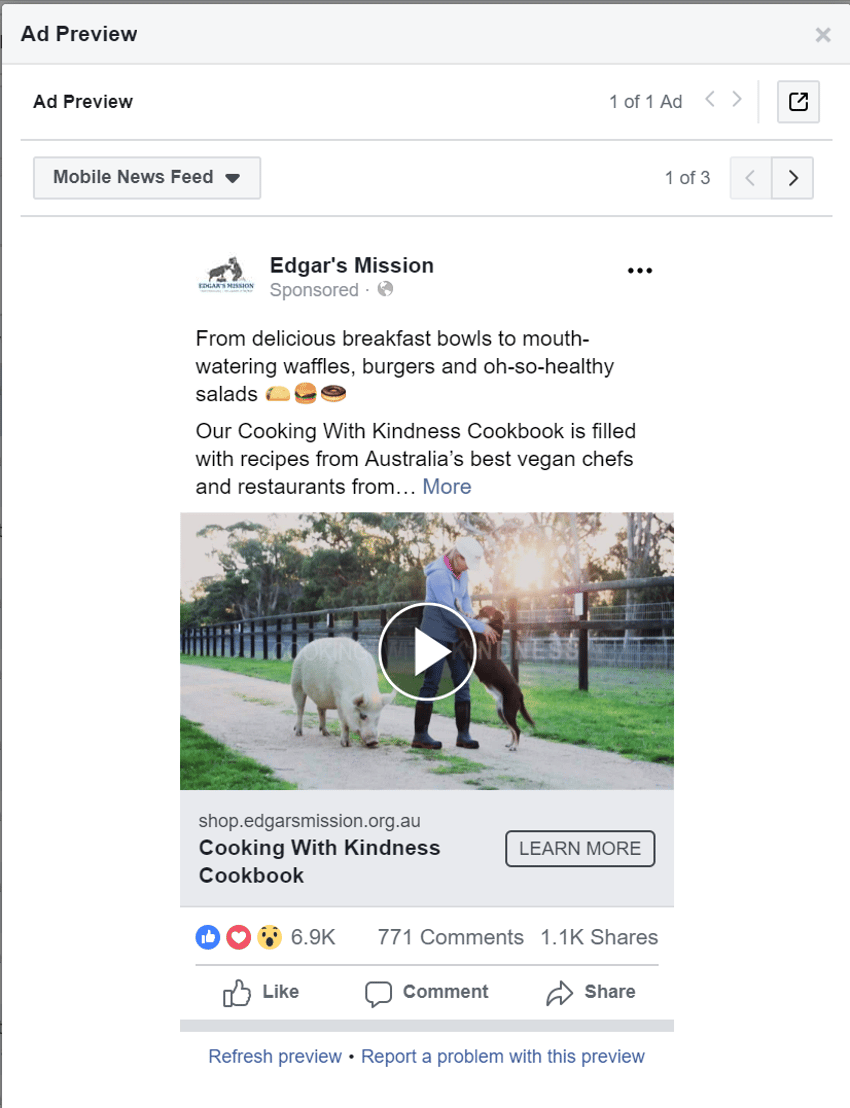 By doing this, we are using Facebook's ad auction algorithm to our advantage as ads with higher engagement will have greater reach and relevance. This also gives the ad social proof, which any potential buyer would like to see to gain brand trust.
Hack 2 – Experiment with placements
With so many advertisers trying to get access to your potential customers precious Facebook and Instagram feeds, cost per acquisition (CPA) can sometimes get very high. Beat the feed auction battle by being smart with your ad placements.
Facebook now has around 15 different placements for your ads, which gives us lots of opportunities to be creative with different ad creative formats and reach our customers across multiple platforms. We often split out our ad sets across different placements so that we force Facebook's ad algorithm to spend the ad budget evenly, rather than just opting in for the All Placements option.
One of our favourite placements are Stories. Now, you can roll out stories across Facebook, Instagram and Messenger. Using the right creative, we have consistently seen Stories outperform any other ad placement across cold and warm audiences.
PRO TIP - Build creative for your placements! Don't just dump in an ad that looks great as a Mobile Feed ad and expect it to perform on the messenger home placement.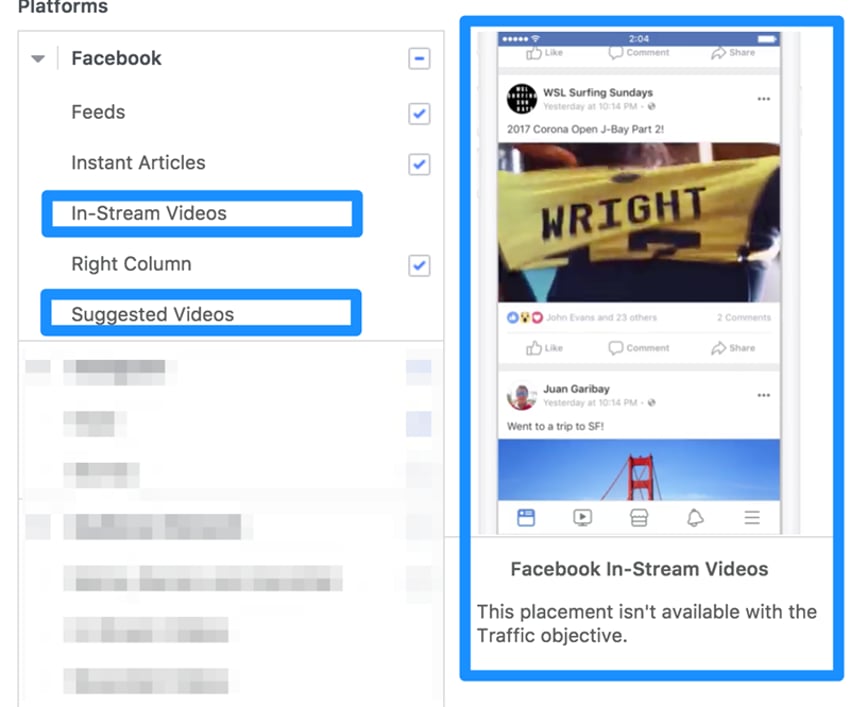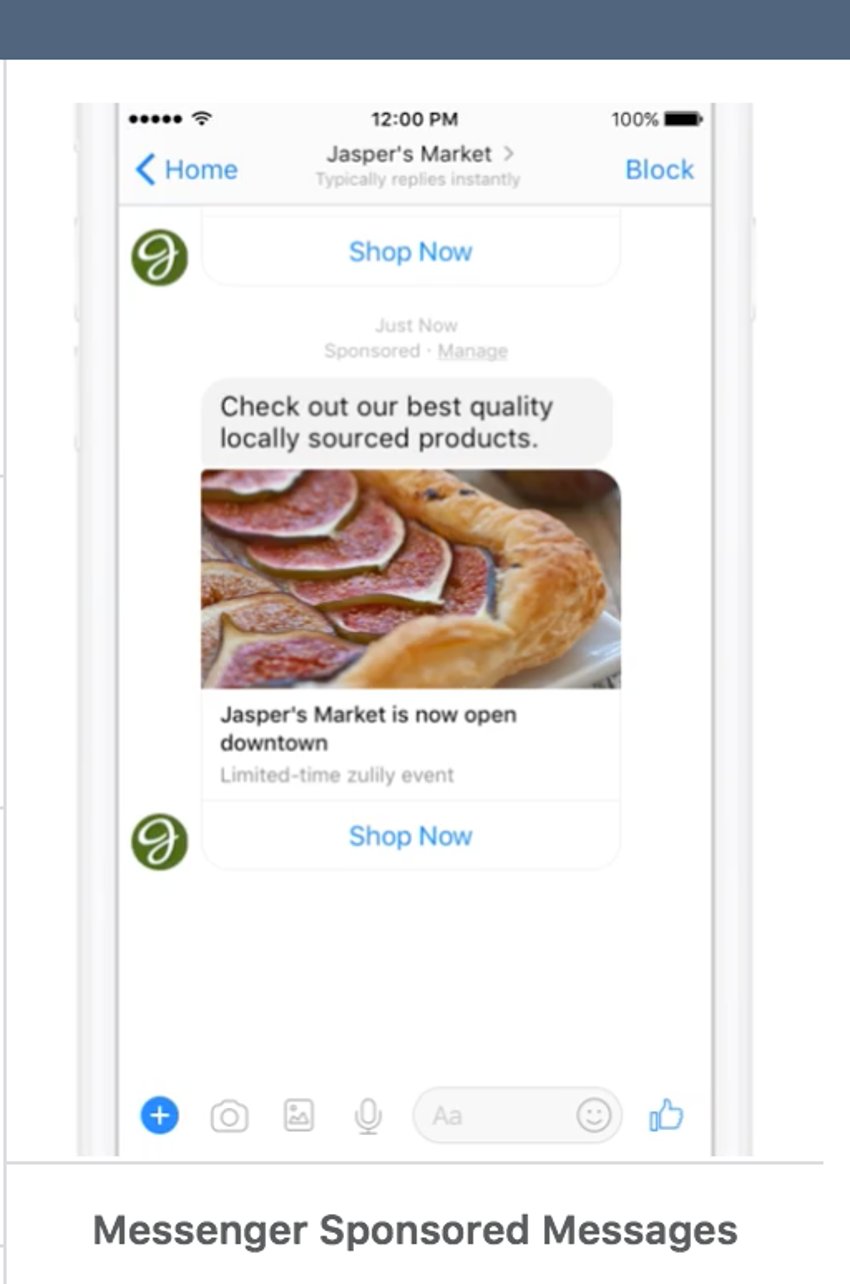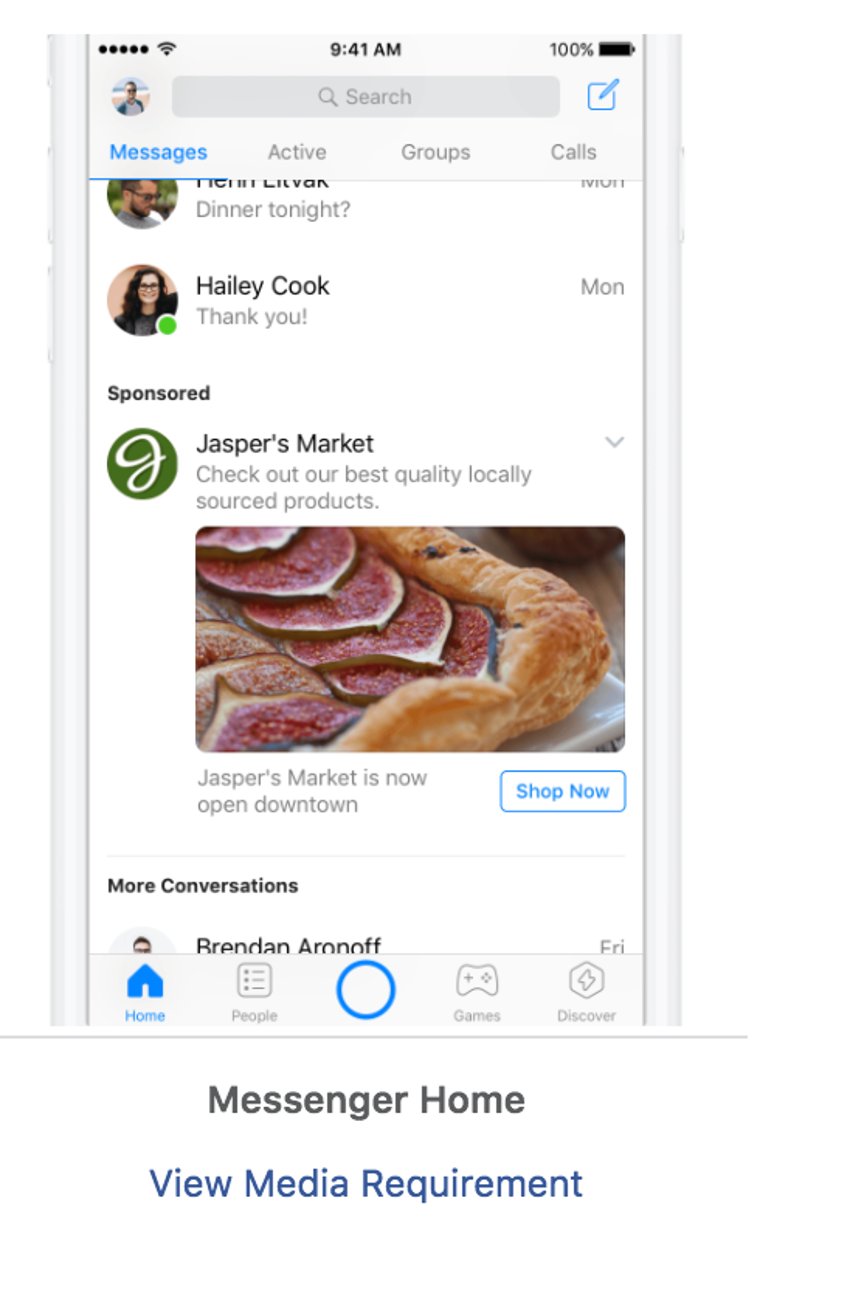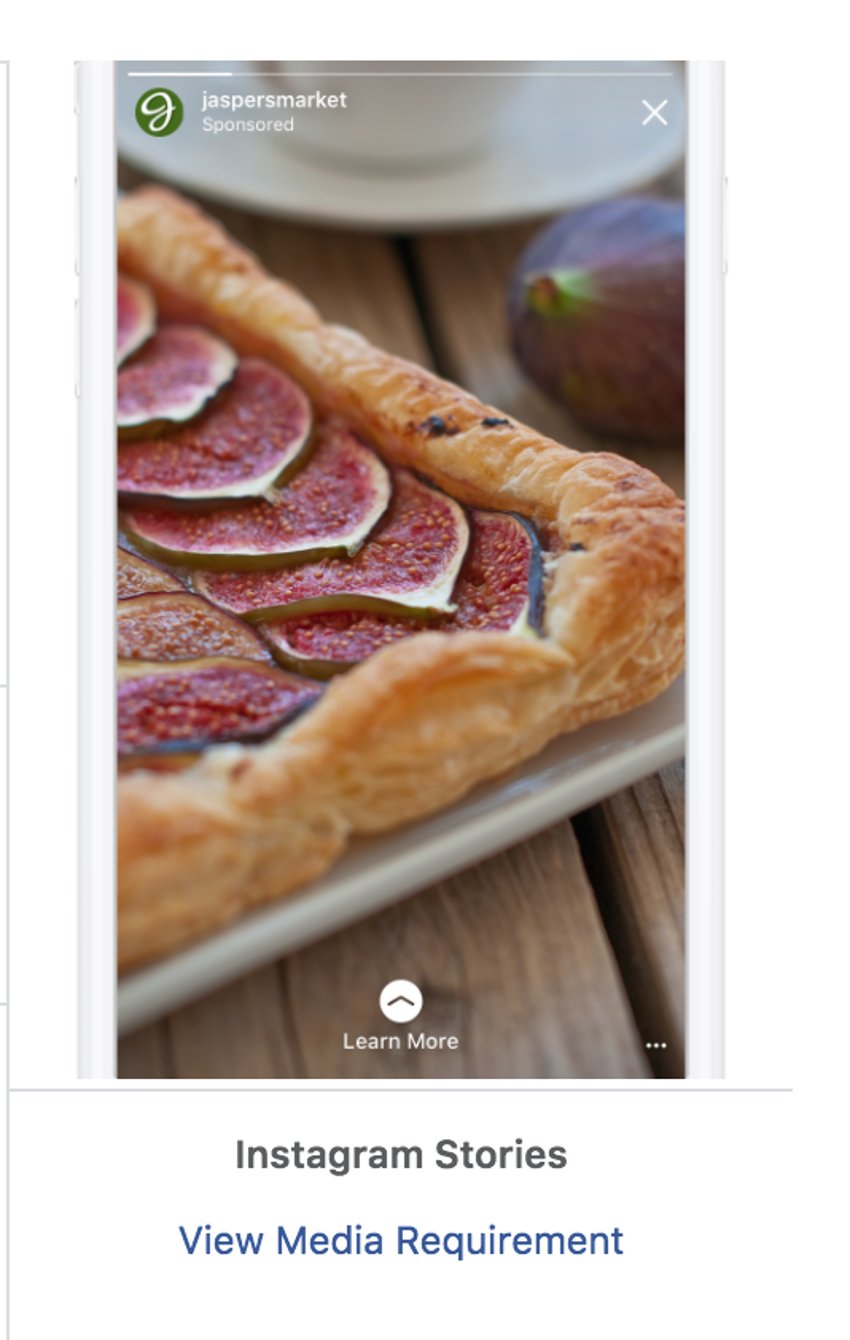 Hack 3 - Create your audiences and use them well!
We know cold audiences drive sales funnels. But if you really need to hit your targets and get the best possible return for your ad spend, then it's time to start hitting up warm audiences too.
Creating custom audiences is a perfect way to build a seamless and engaging customer journey while increasing the purchase opportunity with buyers who are already warm to your brand.
But, there's different levels of warmth! And unlike week old pizza it's safe to warm up an Audience that might have cooled down. Holiday & Sales seasons are the perfect time to re-engage with customers who might have been interested in your product 6 months ago but didn't purchase at the time.
Using specific time windows helps break up specific messaging and really allows you to curate your message. For instance, building an audience based off people who have added to cart in the last 3 days, will be far more likely to buy than an audience that added to cart 14 days ago.
We build these Website Custom Audiences through the Facebook Pixel you have installed on your website. The Pixel tracks every action that a use can take on your website, be that viewing a product, adding a product to their cart, checking out and purchasing.
You can access your audiences from under the Assets menu in your business manager:
Here are some of our winning custom audiences:
Add to Cart 1-3 days.
Add to Cart 4-7 days
View Content 1-7 Days
Top 5% of Time Spent On Website
Facebook and Instagram Engagers over the last 14 days.
Top 75% of Video Views 7 Days
Email Subscribers
2X View Content 1-7 Days (someone who has viewed 2 or more products)
Friends of Facebook Likers
Pro Tip - The jewel in the crown is, of course, previous purchasers. This is your highest value custom audience. It is much easier to sell to a previous customer than it is to someone who has not purchased off your before. Take advantage of this and create an offer just for these VIPs!
Hack 4 - Master the art of the headline.
Chances are, the vast majority of people who see your ad will glance only at the headline before deciding whether to click through or scroll away. This means you need to get your most important information into the headline and make it stand out. You have to come out strong and draw them in with appealing language so they want to read more.
When you have a specific audience in mind, writing headlines suddenly becomes easier. You should already know which keywords to use and what language will attract your customers. Now you just have to get their attention and engage with your ad over all the others in their feed.
Human psychology is key to getting attention. Try to include special offers, pricing or other factors that make your headline stand out. If you wait to mention this information until the body text of the ad, there's a good chance the majority of your audience will never see it in the first place.
Further to this, it is important to test multiple variations of ad creative. We often will create 5-10 different variations of the 1 ad and let Facebook optimize and chose the highest converting version and hence saving us money on ads that don't convert.
We are doing this to find the best possible combination of ad copy, ad images/video and headlines to get the highest conversion rates. You will find that certain elements will appeal to specific audiences, and without testing you are not giving your ads enough chances to reach the correct people.
Pro Tip – Stuck for content or headline ideas? Do yourself a favor and head over to https://answerthepublic.com, a data visualization tool that displays search insights for any given topic. THIS IS PURE COPYWRITING GOLD!
Hack 5 – Tell your story
One of the biggest mistakes for brands these days is the "BUY MY STUFF" syndrome.
What is that? Well, it is simple…
Brands create ads to drive cold audiences to their website and buy their stuff. This is great and drives traffic to view products and add to cart. The mistake comes when brands then run retargeting ads to these audiences to… wait for it…buy the stuff.
This is the nail in the coffin and a sure-fire way to piss off potential buyers. Why would you run the same ads and force a product onto someone for the next 7 days? You have just driven a whole bunch of dud traffic to your website, and then retargeting them with the same type of ads that did not get them to buy in the first place. Crazy right?
People buy on emotion. The only way your brand is going to stand out from the crowd and resinate with your potential customers, is to tell them a story. Guide them on a journey of discovery and intrigue that gets them wanting more. Create video content that tells a narrative and draws the customer in.
Be creative with your remarketing stacks. Show user generated content and testimonials from real people, serve them blog content on how to use the product. Run video creative that shows behind the scenes of your brand, on how the product is made, and so on. This will go far beyond the use seeing an ad and start to build brand trust. It will start to build brand loyalty. And start to build your tribe.
Pro Tip – Start using Facebook Live. Facebook lives are the cheapest and best way to engage with your audience. Not only can you talk directly to your customers, but we are also able to run the Lives as part of your brand's ad strategy. Making the live, an evergreen or perpetual ad that keeps engaging and bringing in qualified traffic to your website.
So what next?
Right, so there are 5 easy to implement hacks, that will absolutely make a difference to your bottom line and revenue.
We use these hacks every day with our clients to generate the maximum revenue possible. There are many more, but this will give anyone the foundations to start building profitable, scalable ad campaigns.
If you are still unsure about all this and not sure where to start or even if you just have some questions on Facebook marketing, I would love to hear from you and help you as much as I can.
-
Hugh Rees, Founder of Expose Media
Want to start your own business?
Hey! 👋I'm Pat Walls, the founder of Starter Story.
We interview successful business owners and share the stories behind their business. By sharing these stories, we want to help you get started.
Interested in starting your own business? Join Starter Story Premium to get the greatest companion to starting and growing your business:
Connect + get advice from successful entrepreneurs
Step by step guides on how to start and grow
Exclusive and early access to the best case studies on the web
And much more!
PROMOTED
Did you know that brands using Klaviyo average a 95x ROI?
Email, SMS, and more — Klaviyo brings your marketing all together, fueling growth without burning through time and resources.
Deliver more relevant email and text messages — powered by your data. Klaviyo helps you turn one-time buyers into repeat customers with all the power of an enterprise solution and none of the complexity.
Join Brumate, Beardbrand, and the 265,000 other businesses using Klaviyo to grow their online sales.
Starter Story
Wanna see 52 business ideas you can start with less than $1,000?
Join our free weekly newsletter and get them right now.