Thank you Klaviyo for sponsoring Starter Story ❤️
Turn one-time buyers into repeat customers. Try the platform loved by 265,000 brands
On Creating A Custom Sticker & Label Company
On Creating A Custom Sticker & Label Company
My name is Andrew Witkin, and I'm the founder of StickerYou, a global e-comm die cut sticker and label company that produces custom stickers, labels, temporary tattoos, decals, magnets, patches and name badges in any size, any shape, and any quantity. We recently launched our first retail space, the world's largest sticker store, at Queen and Bathurst in Toronto. We also were recently ranked on the Growth 500 as one of Canada's Fastest-Growing companies.
What's your backstory and how did you get into entrepreneurship?
I have a background in licensing and marketing, having served as VP Licensing for Nelvana/Corus Entertainment and Director of Marketing for MegaBrands/Mattel. I've also always been interested in business, and have an MBA from the Schulich School of Business, York University.
I was on a trip to LA to interview for jobs in the children's toy industry but had been thinking of starting my own business for some time. I was running through different ideas, but nothing seemed quite right. When I saw the sticker culture in LA, on Manhattan Beach, I was impressed by the creativity of the stickers. They were in everything. Skateboard decals on park benches, surfing stickers on the bottoms of longboards, sticker bombs on doors, sticker bombs on mailboxes - they were everywhere. It was an aha moment.
People's talent is far more creative and innovative when they are dealing with the facts, even if the goals or challenges are difficult.
When I later looked into buying some sample stickers, I found the prices for small-batch sticker printing to be outrageous. I thought there had to be some way to provide stickers to customers in small batches for a more affordable price. And that's how StickerYou was born.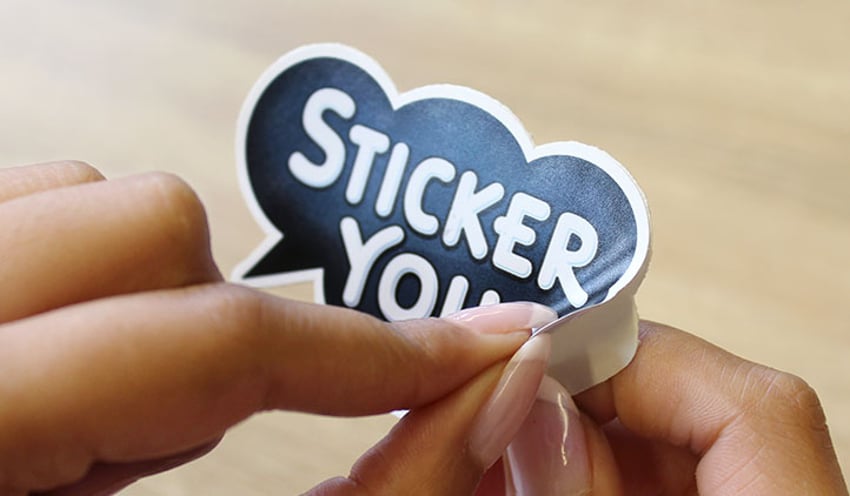 Take us through your entrepreneurial journey. How did you go from day 1 to today?
After I returned to Toronto from California, my mind was buzzing with ideas. I couldn't stop thinking about it. I started a focused approach, spending half the day job-hunting and half the day on this idea. I found companies in Canada producing stickers to test run times and formats and wrote a business plan. The original business model was more centered around youth having the ability to create stickers with different themes from cute flower art to customizing a Batman sticker. I went to California to meet with licensors and targeted those who I thought would be looking for more engagement. I wanted to keep it simple, like YouTube. So I called it StickerYou.
In my previous job with Mattel, I noticed kids were buying building blocks designed to build things like airplanes. The kids would build the airplanes, but then would take the blocks apart and make their own things instead. I saw that people wanted to make their own things and placed value on things they created themselves. That combined with the marketing shift to digital from 2003-2007 meant that the time was perfect for customized e-commerce products.
It was a huge shift. People were using laptops, smartphones - YouTube and Facebook were just starting. It was all the beginning of digital marketing. Traditional marketing is linear, it's an image and an idea about a product placed in front of the target market. Digital is more interactive, with gaming, contests, video interaction. People wanted to interact with brands in that space and were also beginning to create their own selves, their own personal brands online. They were valuing products that could help them create themselves.
People were starting to create photo albums online, writing books with texts. When StickerYou was founded in 2008, there were already small, flowering ecosystems of custom print products such as Zazzle, Vistaprint, and Threadless. E-commerce, which started with Amazon in 1997, was really taking hold. People placed a higher value on personalized products and had expectations of personalized products from brands.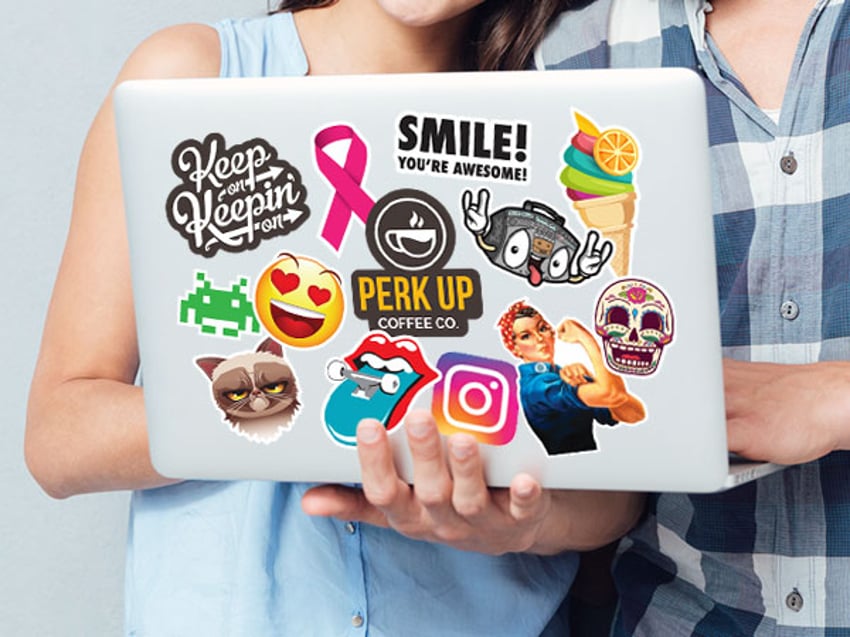 With the initial investment, we had enough to hire 3 people to start coding. Another advantage of the financial crash in 2008 was that suddenly there were a number of talented people cut loose in the market and looking for work. We took advantage of other industries firing key people and hired 6 more people to build a prototype website. We bought our first printer for 20k, and six months later we showed the technology to investors and secured another round of investment.
How are you doing today and what does the future look like?
We're doing great! We recently ranked No. 197 on the Growth 500 ranking of Canada's Fastest-Growing Companies, and also opened our first retail location, the world's largest sticker store, at Queen and Bathurst.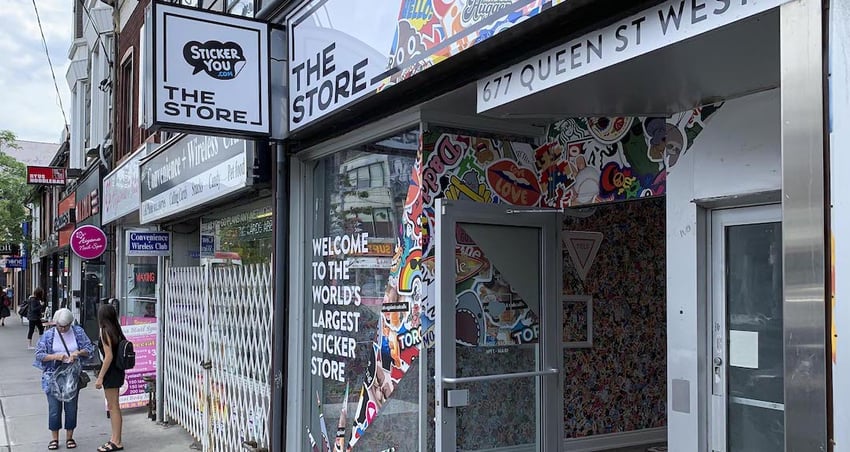 We're planning to open a sticker museum at the store as well and create an inspirational experience for customers who come to the store. The future looks exciting and filled with opportunity!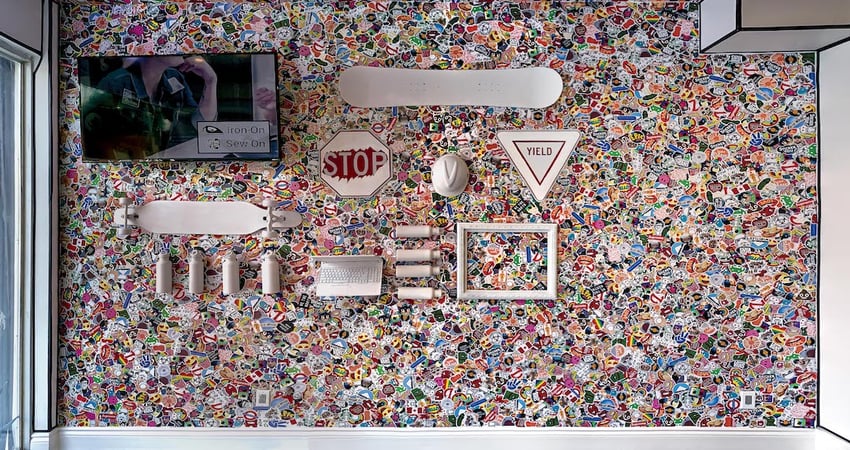 Through starting the business, have you learned anything particularly helpful or advantageous?
We went live in February of 2010, fully expecting our customers to be kids that wanted to be creative, teenage boys who wanted skateboard stickers, things like that. We were looking through a B2C lens. We made $70 on the first day. But by October of that year, we noticed that our customers weren't kids, they were small businesses, organizations, and nonprofits. We also noticed that for business to convert better on our site they needed a more practical user experience and less youthful/creative one that takes more time.
We decided to go where the market fit was. We had given people an elaborate, creative experience, but we had to simplify. In the spring of 2010, we reorchestrated the user experience so that people could come to the StickerYou website, order 100 stickers and check out. It was a new StickerYou site, with a simpler interface.
We got a great reaction and an uptick in sales. Organic traffic started to pick up. What had been a very slow and hard process, complete with payroll issues and startup horror stories, started to show more encouraging signs. Moms were ordering more labels, so we redesigned templates for address labels. We moved into clear stickers, permanent stickers, roll labels - expanding according to customer demands. But the secret sauce really was die-cut products.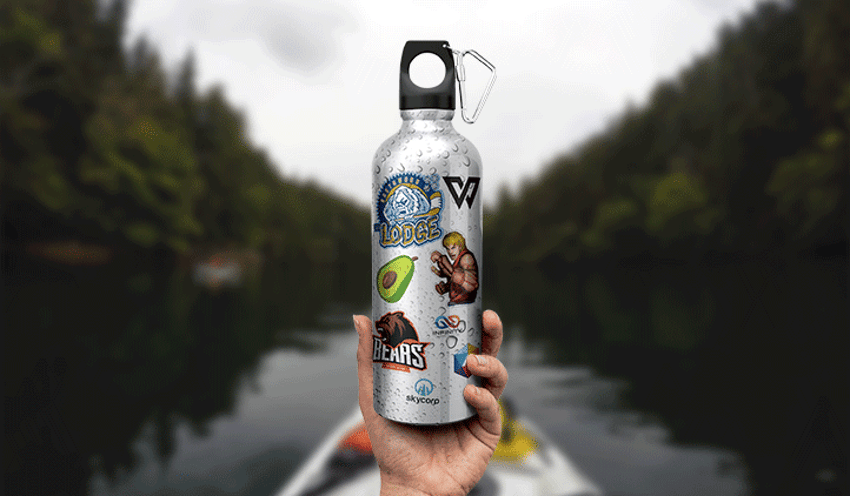 We added vinyl and became the first website in the world to allow people to design their own temporary tattoos. We invested in new machinery, added matte, silver and gold foil, and BOPP, and moved from supplying only hobbyists to supplying hobbyists and businesses. We saw exponential growth from 2011-2016 and began turning a profit in 2015. From 2014-2016 alone we grew 273%.
What platform/tools do you use for your business?
We funnel retail store sales through a Shopify platform, and rely on Google Analytics for monitoring our efforts. We use Instagram, Twitter, Facebook and LinkedIn for social.
What have been the most influential books, podcasts, or other resources?
Peer groups are a fantastic resource for entrepreneurs. The peer group that I'm a part of has been a source of knowledge, inspiration, and support.
Advice for other entrepreneurs who want to get started or are just starting out?
The foundation and long-term growth of a company is honesty (and as much transparency as possible). It is our #1 value at StickerYou. Vision and strategy all impact performance a lot. Passion is infectious throughout an organization. A great culture can bond the people of a company. However, like a house of cards, if there is not a genuine trust in the honesty of the people within the company then the long-term success of a company is rarely sustainable.
Honesty allows people to perform far more efficiently and executed with a clear focus and understanding of what they are trying to achieve. It allows them to believe in the culture, passion, vision, and strategy of a company. People's talent is far more creative and innovative when they are dealing with the facts, even if the goals or challenges are difficult. People need to believe – and when they do they can accomplish amazing things.
Where can we go to learn more?
-
Andrew Witkin, Founder of StickerYou
Want to start your own business?
Hey! 👋I'm Pat Walls, the founder of Starter Story.
We interview successful business owners and share the stories behind their business. By sharing these stories, we want to help you get started.
Interested in starting your own business? Join Starter Story Premium to get the greatest companion to starting and growing your business:
Connect + get advice from successful entrepreneurs
Step by step guides on how to start and grow
Exclusive and early access to the best case studies on the web
And much more!
PROMOTED
Did you know that brands using Klaviyo average a 95x ROI?
Email, SMS, and more — Klaviyo brings your marketing all together, fueling growth without burning through time and resources.
Deliver more relevant email and text messages — powered by your data. Klaviyo helps you turn one-time buyers into repeat customers with all the power of an enterprise solution and none of the complexity.
Join Brumate, Beardbrand, and the 265,000 other businesses using Klaviyo to grow their online sales.
Together With Klaviyo
Companies using Klaviyo see a 95x ROI (yes, 95x)
Use Klaviyo to turn hard-earned customer data into hard-working emails and texts.
Try the platform that 265,000 brands use to grow their business.
Try it now (it's free) ➜