Thank you Klaviyo for sponsoring Starter Story ❤️
Turn one-time buyers into repeat customers. Try the platform loved by 265,000 brands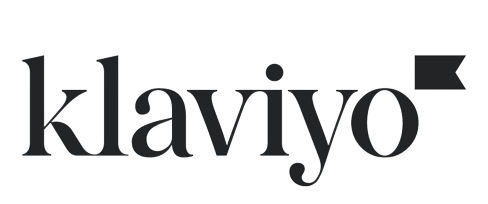 On Building A 6 Figure Outsourced CFO Firm
Become A Financial Advisor
My name is AJ Stockwell, and I'm the founder of Climb CFO. We are the finance team for D2C eCommerce brands.
Our flagship CFO service package is a turnkey solution for brands to bring in a complete finance department, from the day-to-day bookkeeping up to CFO services like cash flow management, forecasting, and strategic planning, at a fraction of the cost. Not to mention saving the onboarding, training, and most of the ongoing management and overhead associated with bringing on an entire finance team.
Through word of mouth, I built Climb CFO to six-figure revenues in its first year. But rather than a revenue target for the firm, my goal is to work with brands with a combined $100 million in annual revenue by the end of 2021. If I focus on client success, Climb CFO's success will naturally follow.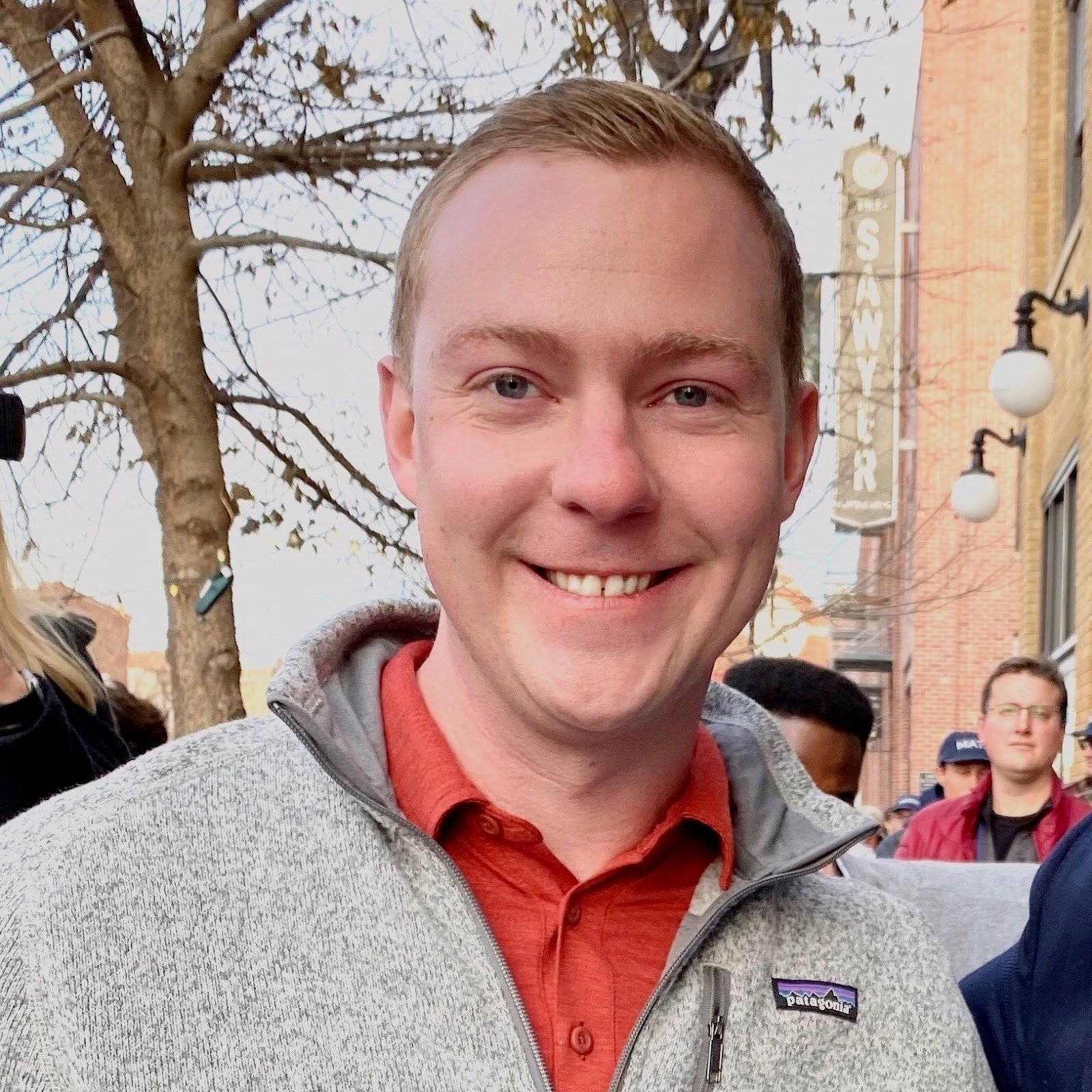 What's your backstory and how did you get into entrepreneurship?
I started college as an engineering major at Arizona State University. I always had an entrepreneurial spirit and quickly realized engineering (especially biomedical engineering) isn't a quick path to starting a company. Switching to the business school, I wanted to choose a major that was more technical and academic compared to the topics I believed made more sense to learn in "real life," such as marketing or management. So I chose accounting – "the language of business," as Warren Buffett calls it.
Researching keyword traffic for interest in your product would be a completely free way to start validating your idea before putting too much time or money into it.
Just a year after switching my major, I saw an opportunity to learn QuickBooks and see if any small businesses around Tempe needed help with their bookkeeping. I spoke with one business owner I knew and looked up to, and he agreed to let me handle a small aspect of his bookkeeping. I was off to the races. I started cold-calling local businesses and responding to Craigslist ads, and that's how I got my first few clients.
I interned with one of the big accounting firms one summer in college. That experience confirmed my suspicion that I needed to be in an entrepreneurial, flexible environment with at least some control over my own destiny.
Shortly after that internship, while still running my bookkeeping practice but set to join that Big 4 firm full-time the following year, I was connected with Tuft & Needle. They were looking to bring in someone to build and lead their finance team, and I knew this was my way out of public accounting.
During my time at Tuft & Needle, we went from a team of 10 with $9 million in annual sales working out of a coworking space to over 100 people, $170 million in annual sales, and multiple retail stores when we merged with Serta Simmons Bedding four years later. Being in the trenches at each stage of a startup's lifecycle gave me invaluable experience and insight into each aspect of the D2C e-commerce business model.
Take us through your entrepreneurial journey. How did you go from day 1 to today?
Toward the end of my time at Tuft & Needle, I started to notice two things. The first was that the company had grown beyond the point where I felt I could have a tactical impact on the growth of the company myself. Most of my time was spent in meetings and managing the finance team's workload, making sure they weren't overwhelmed and were empowered to do their best work.
The second point I realized was that many D2C startups wait longer than they should seek higher-level finance advising. The finance department is often one of the last to be established while most companies hold out as long as they can with maybe just an outsourced bookkeeper or one of the founders trying to do the books themselves. In the meantime, their books become a mess, which makes it difficult to raise money or even take out a loan, and tax time is a nightmare. Building a brand without knowing where you stand financially is like sailing a ship through a storm with a sail wrapped around your face like a blindfold. We remove the blindfold and help you put together a map and a compass.
The main reasons for putting this off are that they can't afford a full-time CFO and they don't have full-time CFO needs. But most could benefit from a higher level of financial planning and oversight. This is the problem Climb CFO set out to solve.
Every day, more accounting firms are offering "CFO services." It's the hot new thing. But for most of them, it isn't their main business, and their team is spread too thin serving too many clients. I've been in the trenches building a company from a team of 10 to over 100 and $170 million in sales. I know the inside perspective.
I had a feeling there was a market for a firm where nobody on the team serves more than a small handful of clients. Where anyone who works on a client can take the time to get to know their business inside and out. This is a high-touch service model, and my goal is for my clients to feel like I'm part of their team and always available for them. I'm in my clients' Slack, attend their staff meetings, etc.
How are you doing today and what does the future look like?
Most people start a firm like mine by offering bookkeeping services. That's the lowest barrier to entry with the biggest pool of potential clients. And then they'd work their way up from there to CFO services. They might not do much to qualify clients in the early days, seeing any business as good business, regardless of industry or accounting system.
I chose to start with the opposite: CFO services for a small handful of D2C e-comm brands that use QuickBooks Online (see the question below about tools). Our client base has grown slowly on purpose, and now we are positioned to scale with a solid foundation.
As we've done this, we continue to tweak and refine our SOPs, templates, and playbooks. Now we are positioned to scale with a solid foundation.
The team and almost all our client interactions were already fully remote before COVID, so we've been able to help them navigate these crazy times without any interruption to our internal operations or the way we serve our brands.
We are looking at expanding the team by hiring more client bookkeepers and offering Controller services, which would be a lighter and more scalable version of our high-touch CFO package. I can't personally serve more than 4 brands at the level I'd like to as a CFO. This model will allow us to get to that $100 million combined client revenue by the end of 2021.
Through starting the business, have you learned anything particularly helpful or advantageous?
Know your ideal client and stick with them: One of the first brands I started working with didn't fit my ideal client profile. They used a completely different set of systems and had a different company structure than I knew I wanted to target. Ultimately we both realized that what I offered didn't match what they needed (and vice versa). We stopped working together on very friendly terms and still stay connected. I fell into that trap of accepting an exciting new client despite red flags. If you can afford it, be patient and don't jump at every single opportunity if it doesn't fit your model.
Referrals are the best marketing, so focus on giving your customers the best possible experience: Some businesses are so focused on getting new customers that they don't give existing ones the care and attention they need, which results in higher client turnover. This is backward and will keep you on a treadmill -- exerting a ton of effort, but not moving forward.
No matter what business you're in, you have customers who are connected with others who could be customers. In my case, most startup founders are connected with other startup founders.
I realized early on that if I focused as much energy as possible on serving my brands and founders, the business would grow. So I haven't spent any time or money whatsoever on sales or marketing activities like cold calling or digital ads. When you do right by your customers, they tell others about you.
Even if you're a consultant, think of your service as a product: I sell a neatly-packaged suite of consistent deliverables for a fixed monthly fee. Most consulting activities will be cyclical to a degree, and accounting and finance very much are. And focusing on a specific niche makes those cycles even more similar between clients.
This means we have templates, step-by-step playbooks, and monthly/quarterly/annual calendars that can quickly be plugged into a new client. Most consultants don't standardize their processes nearly enough. Flying by the seat of your pants leads to inefficient use of time and resources and can result in dropping the ball. Thinking of your services as a product and "packaging" them accordingly just makes sense.
What platform/tools do you use for your business?
For accounting software, we focus exclusively on QuickBooks Online. We have put a lot of work into putting together templates, checklists, and systems tied to QBO for D2C e-commerce brands, so this is a non-negotiable step while qualifying prospective clients: we don't work with a company on a different accounting platform.
Internally, we focus as much communication and project/task management as possible in Asana. We have effectively zero internal emailing. Asana provides transparency and accountability while making sure we don't lose track of something. Clients are impressed when we follow up on something they mentioned in passing – something that maybe wasn't even really a request, but we saw we could help. Asana is the secret.
And finally: Slack for quicker communication and memes, Dropbox for file management, and Dropbox Paper for meeting notes and detailing certain playbooks and policies. LOTS of Excel and Google Sheets for models, analysis, and checklists.
What have been the most influential books, podcasts, or other resources?
I read Tim Ferriss's 4-Hour Work Week early in college, and it opened my eyes to the concept of lifestyle design. From then on, I knew that I wanted to build a life that my career fit around and supported, not the other way around.
Ramit Sethi came on my radar around the same time, and he introduced me to thinking in terms of abundance and built on the systems-thinking from 4HWW. He changed the way I think about personal finances, and I've gone through several of his online courses on topics ranging from copywriting to building a business to personal finance.
If I could suggest one person for aspiring entrepreneurs to follow – especially those looking to build online companies – it would probably be Noah Kagan, founder of AppSumo and Sumo. He is an absolute internet marketing sage and sells tools he knows are what online companies need because he walks the walk and builds them for himself.
He puts out a lot of YouTube and podcast content on the processes of the building (and especially growing) a business, and he does founder case study interviews to deconstruct what they're doing and make recommendations they can immediately implement for dramatic growth. I've learned more from some of his 8-minute videos than from a lot of business books.
Advice for other entrepreneurs who want to get started or are just starting out?
Just go for it! And figure it out as you go. You might never feel ready or "qualified" enough to start without actually starting. The expression that "shipped is better than perfect" can apply to consult models just as much as products. Figure out the MVP that is good enough for someone to pay for, and then go from there.
One of the most important – but often overlooked – reasons to jump right in before you get your offering perfect is to validate your idea. In college, I got someone to agree to let me handle a couple of aspects of their bookkeeping before I ever even opened the QuickBooks software. Entrepreneurship is about mitigating risks (and capping the downside), not taking them.
On the product business side, mitigating startup risk could mean you put up a Shopify site, spend a bit on Google or Facebook ads, and sell or pre-sell your product before you've even ordered it. Researching keyword traffic for interest in your product would be a completely free way to start validating your idea before putting too much time or money into it.
Where can we go to learn more?
You can see our site or email me at [email protected]. We have @climbcfo on Instagram but don't have any posts -- yet!
-
AJ Stockwell, Founder of Climb CFO
Discover the best strategies of successful business owners
Join our newsletter and receive our handcrafted recap with the best insights shared by founders in Starter Story each week.
Useful, convenient, and free:
PROMOTED
Did you know that brands using Klaviyo average a 95x ROI?
Email, SMS, and more — Klaviyo brings your marketing all together, fueling growth without burning through time and resources.
Deliver more relevant email and text messages — powered by your data. Klaviyo helps you turn one-time buyers into repeat customers with all the power of an enterprise solution and none of the complexity.
Join Brumate, Beardbrand, and the 265,000 other businesses using Klaviyo to grow their online sales.
Starter Story
Wanna see 52 business ideas you can start with less than $1,000?
Join our free weekly newsletter and get them right now.