How Henry Finn Built $2M/Year Video Production Company Working With The Biggest Brands In The World
Start A Video Production Company
Hello! Who are you and what business did you start?
Hi, I'm Henryand I'm a real live human being. I run a few different businesses on the surface, but they are all essentially the same business of storytelling through video and content marketing (in creative direction, producing, and consulting roles).
The bulk of my work for big brands is commercial producing and creative direction but I also do full-stack brand development for startups (these clients are usually CEOs, CMOs, or marketing directors of startups, series A, B, and above).
With Luminous US I mostly service produce commercials for giant global brands like Samsung, Kia, Walmart, etc. In this role, I work with agencies around the world as a contractor or as a white-labeled done-for-you that allows agencies to retain their clients by servicing them "in-house."
Increasingly, creative agencies and marketers need to be able to offer high-quality video production to win jobs or retain clients but the learning curve of producing a $100,000 commercial or pitch a $1M campaign is so steep that white-labeling is essential to their survival.
And that's where I come in. As a producer, my job is to know what it takes to get the job done a the intersection of good, fast, & cheap. The more I save the more you make. As a consultant, my job is to help CEOs, CMOs, and Marketing Directors understand how to make video work for their sales & marketing plans. With video being the most important form of marketing today, it is more crucial than ever to know how to use it effectively, but it is one of the hardest forms of marketing to master.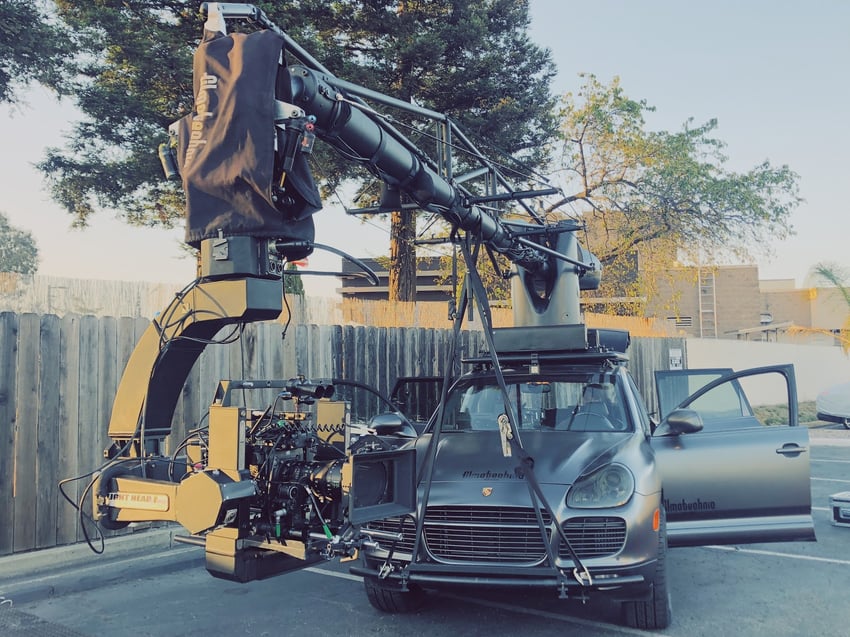 This is a porsche with a badass camera rig via filmotechnic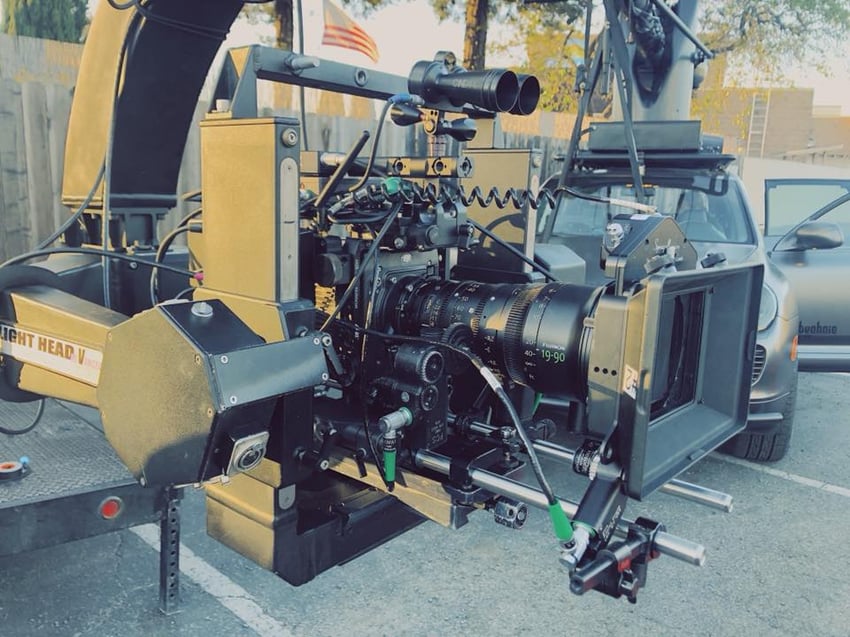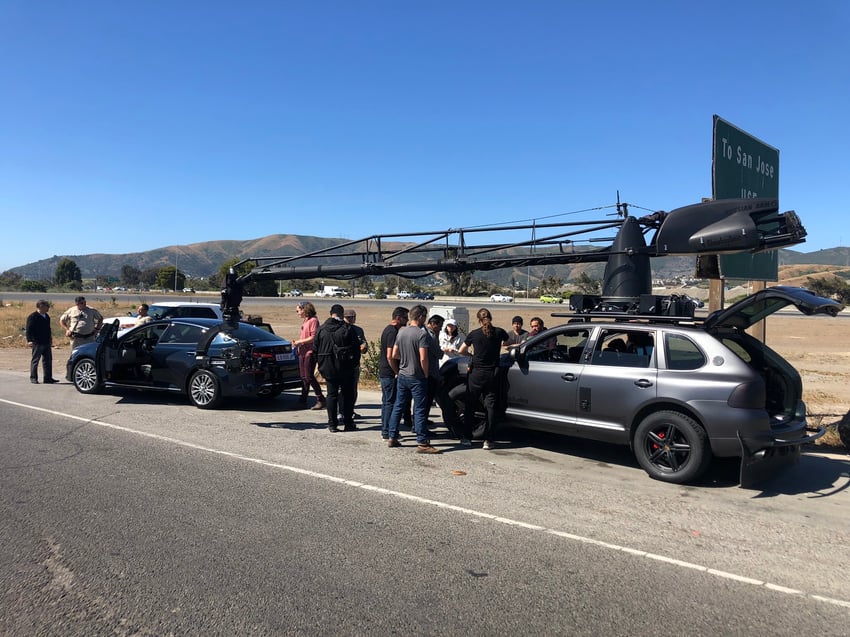 Pulled over to plan shot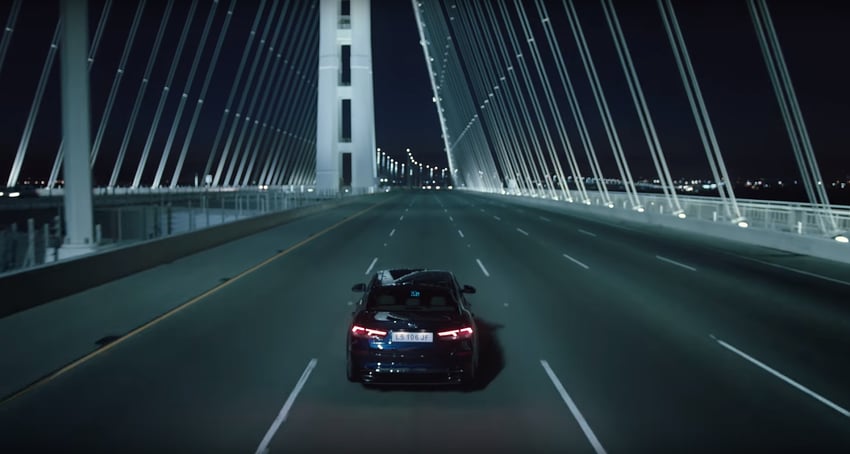 Sample of the final shot. We shut down the Bay Bridge for two nights for this job
As president of Jump! North, I run Northern California business strategy for an LA-based viral marketing studio that has done some really cool work from cutting the Batman vs Superman trailer or coming up with hilarious campaigns for movies like Venom Rom-com mashup or Spider-Man Night Monkey trailer or Venom rom-com mashup that ended up being one of Adweek's 7 biggest movie marketing moments of 2018.
With my partner from Luminous US, we've recently started a startup storytelling platform that focuses solely on tech and startup companies. Because video is so crucial to their marketing and they are very behind those times, we are hoping to fill a massive gap by providing education and resources for startups. Being from Silicon Valley I've worked on projects for all the big companies from Google, Facebook, Mozilla, etc I have a unique advantage compared to most producers. I'm lucky to be at the intersection of knowledge and experience that combines high-end commercial production, viral storytelling, and deep knowledge of the needs of a startup company from zero to unicorn because I've worked with them all in my 15+ year career.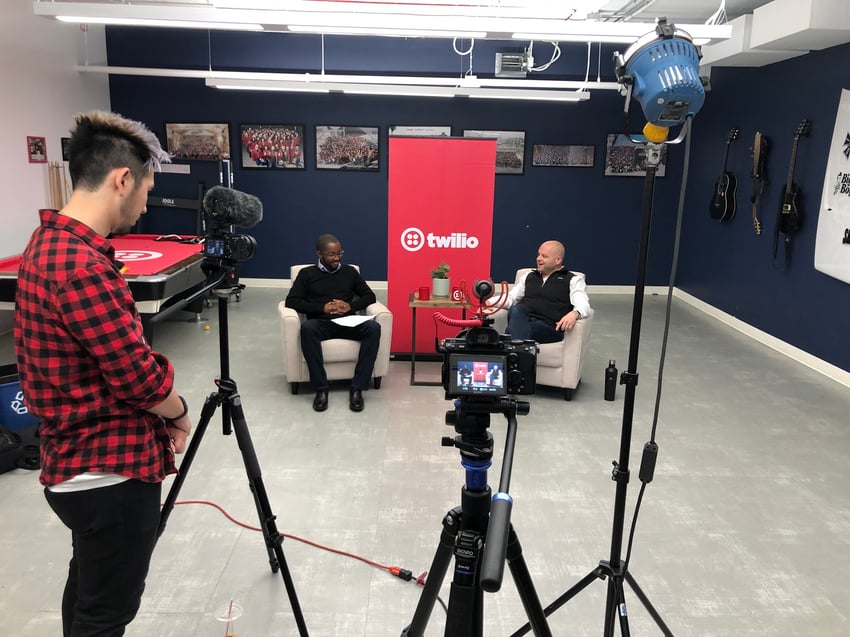 So that is in development but it will consist of the podcast, educational products, and private consulting for clients that fit certain criteria. Mainly I don't have the time to help everyone because of they all experience similar growth problems over and over so I am building a platform to share the video marketing & brand storytelling education that nobody else seems to be giving.
For instance, I just finished a personal study of Apple's B2B marketing strategy which was led by a viral short film, top of the funnel. What I loved about this campaign is how they used a comedy to lead the B2B rebranding of their consumer products and how it was integrated into a massive sales funnel.
This is the kind of thing I geek out over, I made my own flowchart of their website because I loved how they did their funnel and some friends requested a copy so I decided to just do it right and release it for free. Any B2B company could take this breakdown and apply a simplified version to their own funnels if they wanted.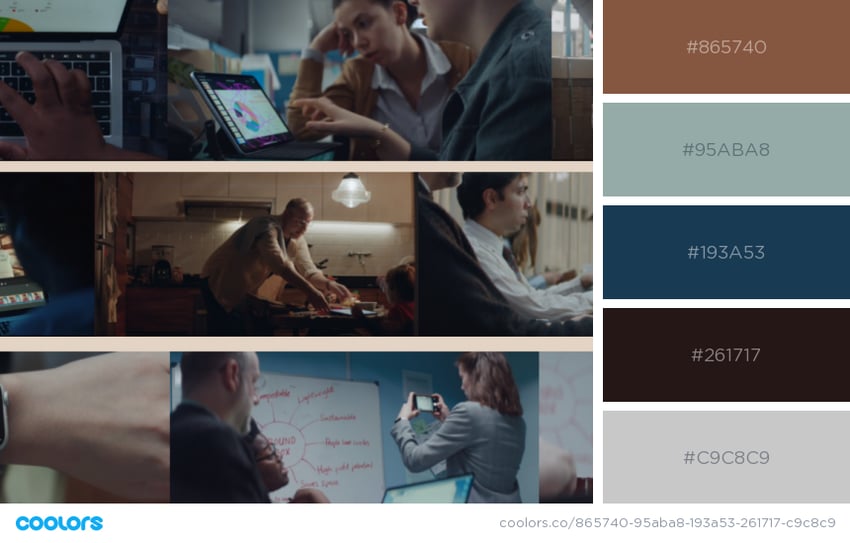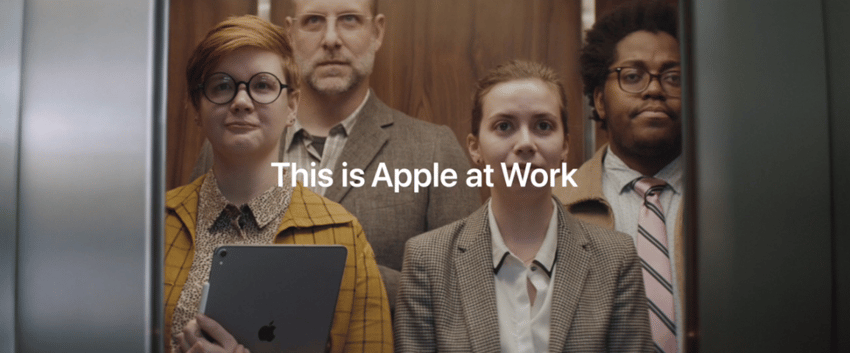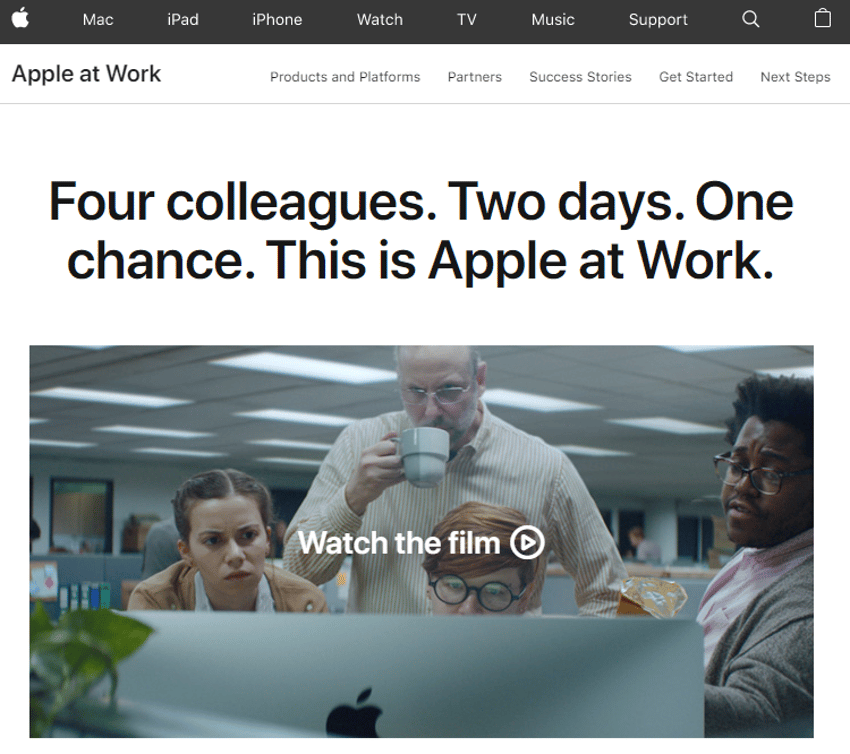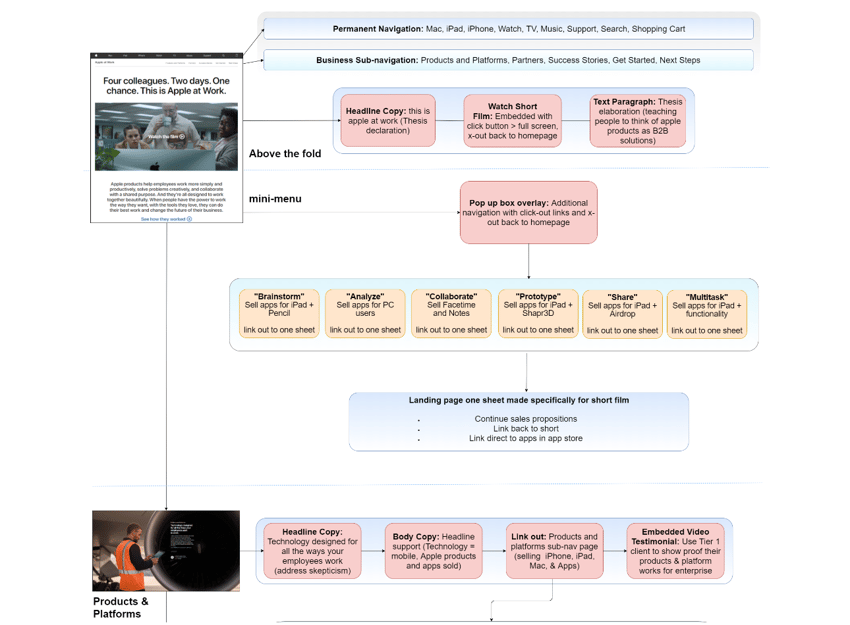 It's somewhat difficult to summarize my revenue because for instance, I wouldn't reveal any specific financials regarding Jump! Studios since it's not my company, but I love this community and it's been super helpful to me as well as I go on this journey so I can say the average gross total of all productions, consulting, etc. I can report is between $2-3 million a year.
That sounds like a lot but it's not. That's gross, then overhead, and the net profit pie gets cut up. (more on that later).
I also do a lot of non-profit work now because years of commercial work was leaving me unfulfilled so community involvement is part of my life, and I invest a lot of my own money into personal projects, like a documentary about the Warriors I've been working on for 10 years that is finally almost done. (No bandwagon fan here.)
I believe 2020 is going to be a massive year for me as I transition from trading hours for dollars to creating extremely valuable educational platforms for industries I care about.
For instance, I started Videography Academy to teach videographers how to start and grow their businesses as a way to give back to the community. When I started out when I was 19, I was a wedding videographer and nobody cared about the video. Now I produce full-on commercials for companies I never dreamed of being able to work for, but the frustrating part is that I had to learn everything the slow/hard way. So I started a podcast sharing my insights that went #1 in videography within 6 months and last month (not a big competitive field yet but still) then I did a soft launch for a $100 beta course which did about $10k in sales in three weeks.. with zero ad spend. That was the result of pure organic traffic from my podcast, and I haven't even really started the whole Youtube/IG/FB ad machine so I'm very happy with the results.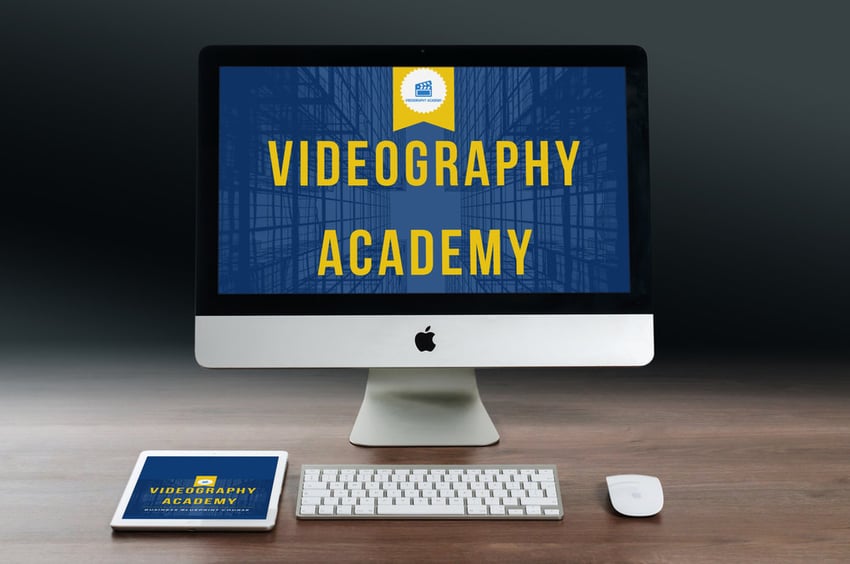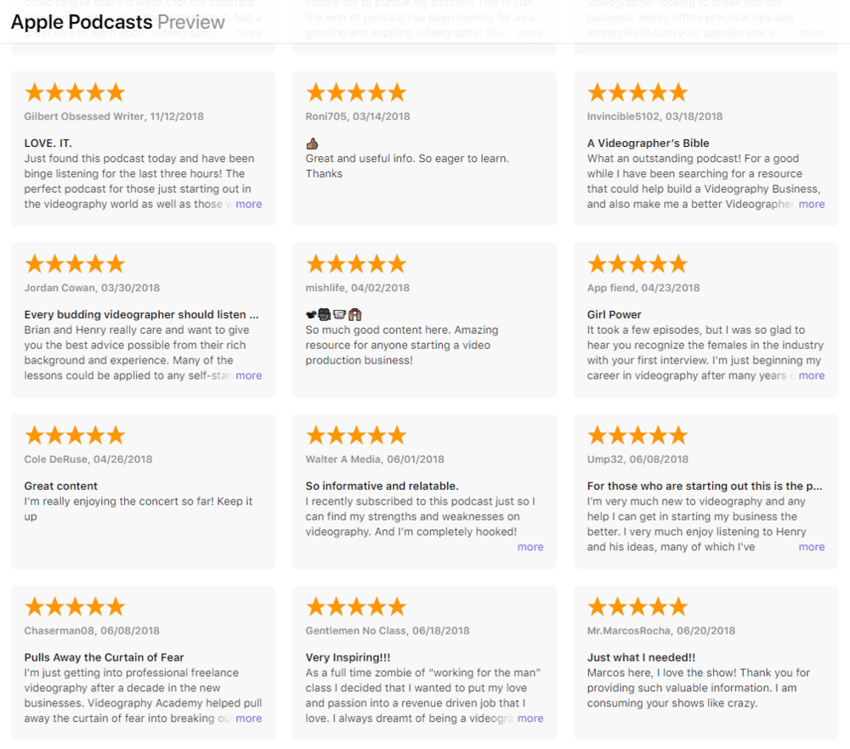 Now that I've successfully built and launched an educational platform I plan on doing this across multiple industries, startups being #1. So stay tuned to Startup Video Marketing, you'll definitely see some explosive growth in the next 6 months, I promise you.
Also, I want to thank you, Pat, for building this platform because there are many insights I've taken from the stories and applied them to my own growth strategy. In fact, I think I only subscribe to two or three newsletters in total and yours is one of them. I think the only other one I subscribe to is Adweek.
You guys rock!
What's your backstory and how did you come up with the idea?
I'm a filmmaker and that's where my passion is. I'm an artist from my balls to my heart and I only became a producer and use my head because I also hate working 9-5s and I wasn't interested in moving to LA. So I realized pretty quickly if I wanted to be free doing something I loved I would have to learn the business side.. which was really hard for me in the beginning.
I made a lot of mistakes and learned a lot of hard lessons because as an artist you don't care about a lot of things that corporations care about (namely learning to look at a project as a product for capitalistic needs over self-expression) and also have to add a lot of components to your knowledge like branding, marketing, etc.
Luckily the fear of letting the corporate machine suck my soul out forever (I used to be in banking) outweighed my cynicism, so I sucked it up and made a business for myself.
But actually, the moment that really changed my perception of reality was when I accidentally started one of the world's top modern art sites (at the time) with a group of friends way back in 2005 or so.
We were originally going to make a collaborative portfolio site to try and get clients for our businesses (filmmakers, photographers, graphic designers, etc.) and I was trying to solve the problem of how to get someone to come back to our website once they've visited it once.
So I had this hypothesis that if instead of making a simple portfolio site, if we actually made a blog and just shared dope art we love with the world, it might give people a reason to come back.
See, as artsy friends, we used to email each other all the coolest artists we found surfing the internet and would "ooh" and "aah" together. We were honestly quite snobby! We thought we had extremely good taste, lol. So I proposed instead of keeping it internal, we would share what we find in one place, a blog.
The rules were simple, we could share any kind of visual art in any medium, as long as there were no politics, the only rule was that the art had to be "dope."
And so Empty Kingdom was born. (website now defunct)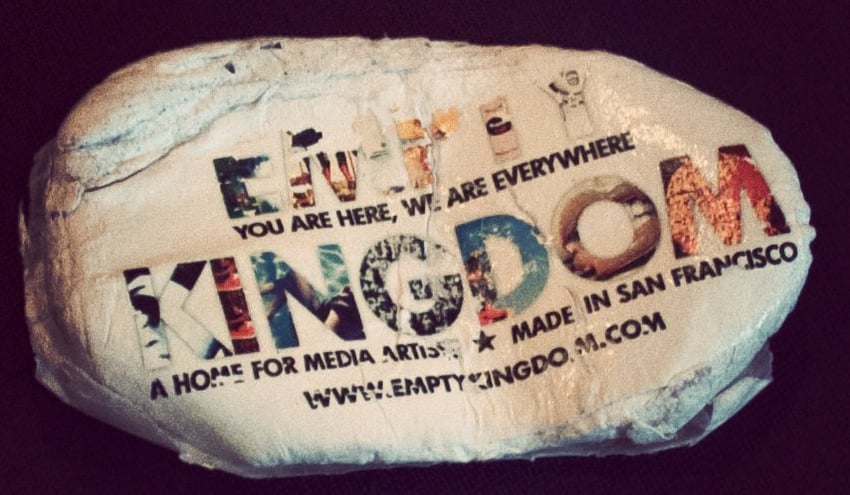 I still remember to this day, the night of our "launch."
We were sitting around with some beers asking each other how many visitors would it be nice to have by the end of the year. We thought a few thousand would be incredible.
We had no intention of "marketing" it, we would just create it and see what happened.
And within 11 months we got 1.8 million unique visitors that crashed our site multiple times (broke college students that didn't have a penny for hosting). At our peak, I think we were reaching 5 million visitors a year.
The crazy part was this was with zero marketing. It was pure organic reach before organic reach was a term. We literally didn't even bother announcing it to our friends and family. The internet found us, loved us, and shared with us. Our number one source of traffic was Stumbleupon.
When we started our Facebook we were proud bc we knew every single like was authentic and real, because we never asked for one or paid for one. Our payment was the blood, sweat, and tears we poured into sourcing the most amazing art and creating content our audience craved.
And within a few more years we were throwing art shows at major events like Art Basel or SXSW. We worked with over 20 volunteers working on the site from London to Amsterdam, India, and many more countries.
Again, all this was due to hard work and dedication, none of it was easy.. Except the love. That came easy.
What had started as a hypothesis turned into a movement because we felt a greater sense of purpose, spread art around the world and create a connection between cultures for the love of the same thing.
Love of Art.
It was completely insane, completely on accident, we had built a movement all for the love of Art.
Now, this is all before the rise of paid advertising, growth hacking, viral marketing, and even social media. This was pre-Instagram, hell our top social site was Myspace! That says a lot.
I'm really, really, lucky it happened that way because the brand-building lessons I learned were truly powerful and applicable in a deep foundational way that transcends technology itself.
Because of that "content platform" I learned how to build an audience, how to talk to an audience, and how to convert that audience into raving fans that would literally take photos of themselves wearing our bumper sticker on their throat.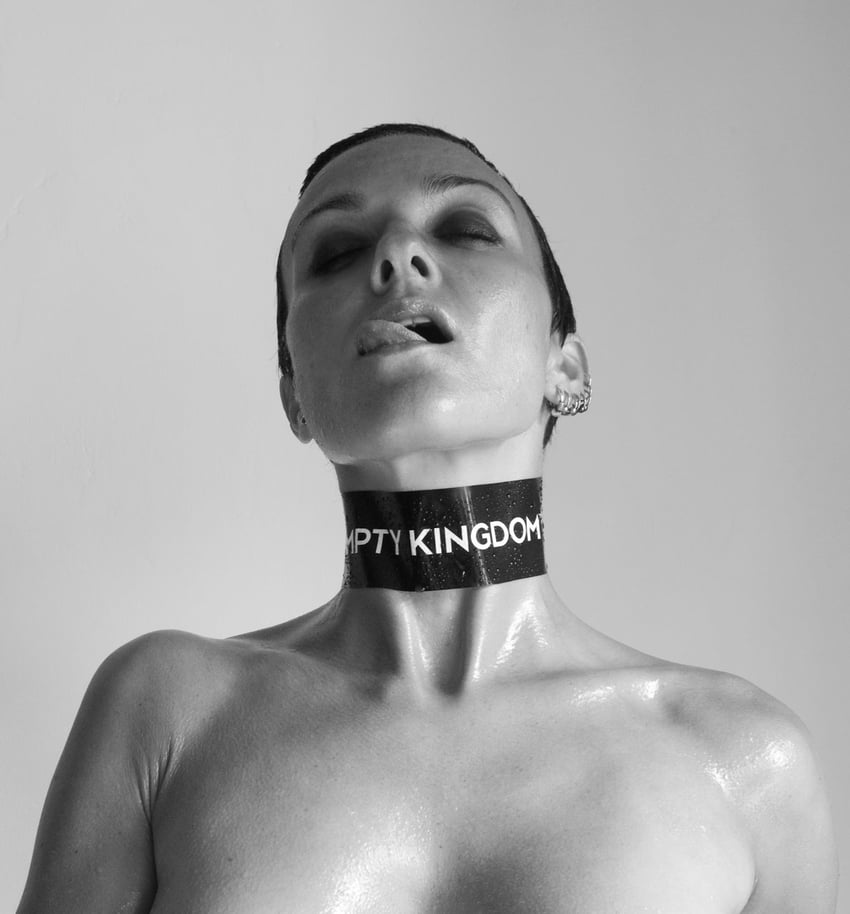 What I learned was two things: Great authentic content rules all.
GREAT content. Not just good.
Good is the enemy of great, and if your content isn't great, it's JUST FUCKING NOISE, MAN.
Having a higher standard in the quality of our presentation translated into a higher level of trust from our audience.
AUTHENTIC because if it's truly authentic you will speak to the root core of a person's being in a way that allows you to move past sales into a real relationship in their hearts and minds.
It's a buzz word that people use sometimes but actually it's beyond a buzz word because audiences are becoming more and more sensitive to what is authentic, even how you use the word.
As I observed our fans, I learned back in 2005 was that the world was moving towards a hyper-sensitive and tribalized future where we live and bleed for our special interests.. sound about right? Lol.
For better or worse, the content has the power to move people and the strength of that power depends solely on how deeply you understand, love, and provide for your audience.
You can't be everything to everyone.. But you can be everything to someone specific.
Now, at the time we were all broke post-college students running a basically not-for-profit organization and since we refused to monetize it, it couldn't survive. We all went back to developing our careers individually and I went on to apply my lessons from that experiment to my clients today.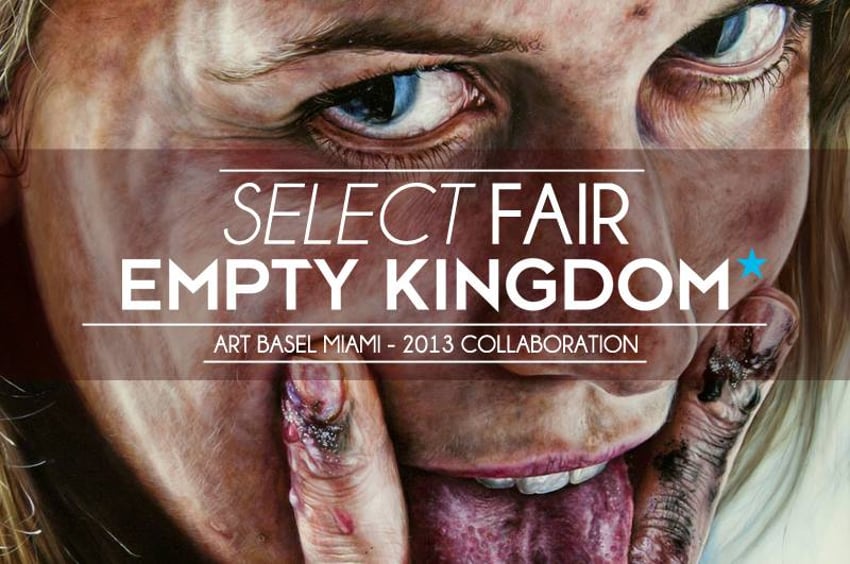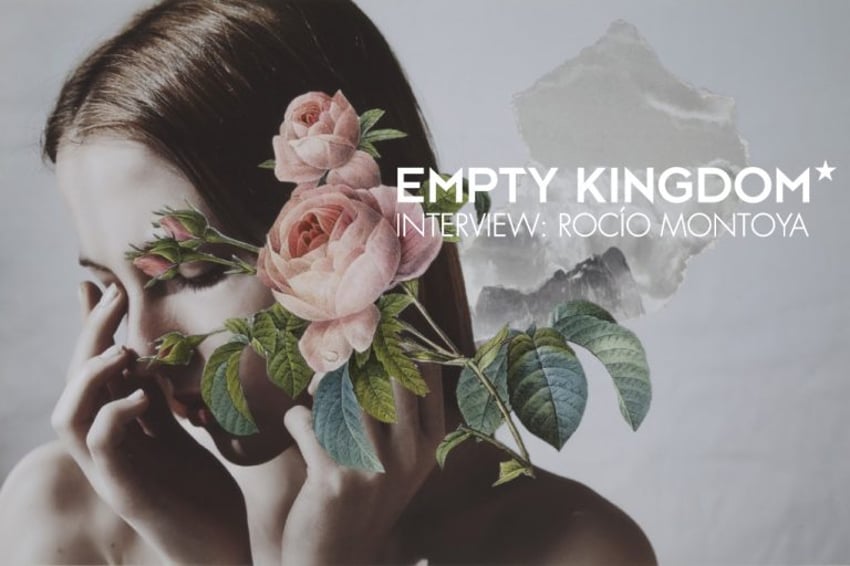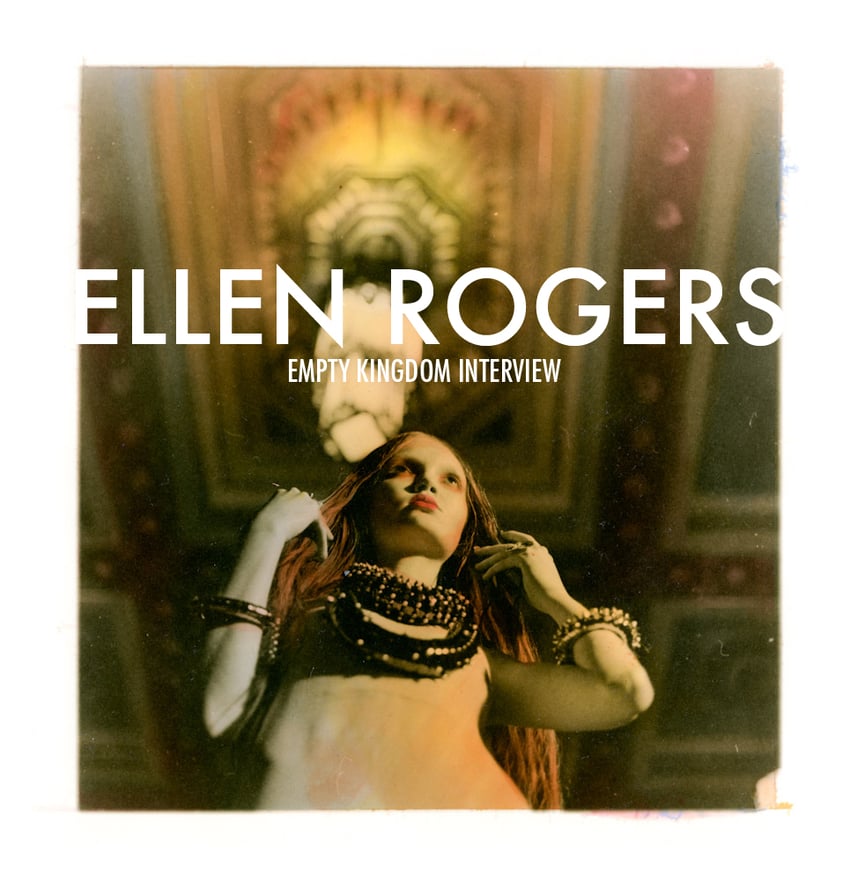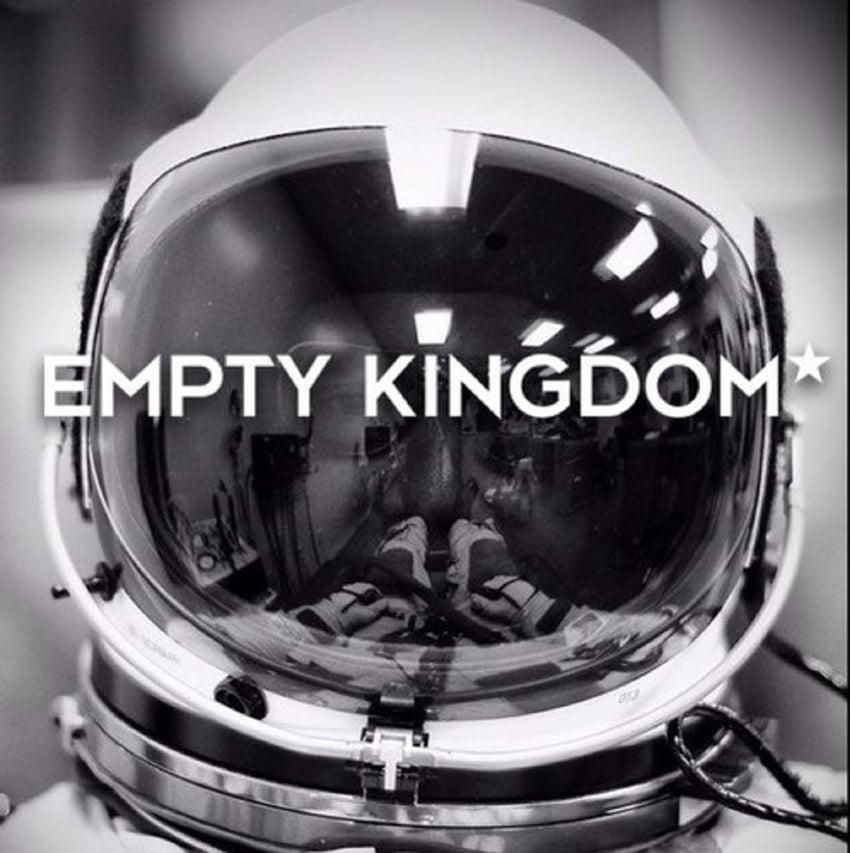 Take us through the process of designing, prototyping, and manufacturing your first product.
When it comes to a commercial project (which does result in single-serving products); the process is the same every time. We hear from a prospective client through a request for proposal or a referral. Then we get to know them, talk with them personally and hear about their needs in their own words, which always provides insights not found on an RFP. Then we do a deep dive into their business that goes way beyond whatever they request from us. This is because if we do work together, we consider ourselves part of your company and want to know everything a C-level employee would need to know. If there is something about your business model that we believe will hinder your commercial project, we will tell you. This is because we are hyper-results driven, and if we drive hundreds of thousands or millions of eyeballs to your landing site and it sucks, it will not convert anyone and we will tell you because otherwise you will blame us and we are having none of that. Lol.
The success of our long-term relationships depends on you achieving results that your CEO will look at and say "Yes that was a good investment let's hire that company again" so it's better for us to do it right or don't do it at all.
Often this means we end up having business development talks because if for instance, you are a B2B company and you don't have a sales force ready to convert the traffic we give you, we will not work with you. We have recommended companies invest in their sales team before working with us many times.
We are here to add rocket fuel and lift-off but if your ship does not have the infrastructure to support it, we can not do much for you.
Now let's say we're a good fit (ie. you're realistic, creatively flexible, and you have enough money to execute your plan), then what we do is review your campaign goals and do internal research on your company/market that yields insights that are then converted into multiple creative direction options.
You choose the direction you like the best, and then we start creating the actual blueprint needed to execute the campaign. We talk a lot and adjust things according to the brand's direction.
And then once everyone is happy with the game plan, we press the button and start producing.
The producing game is one that is a school of its own, but the process is like this:
Pre-production (ie. before we shoot a single image)
Script
Storyboards
Talent Casting
Crew hiring
Scheduling
Location scouting
Budgeting, budgeting, budgeting
Production (ie. the short period of extreme fun we are actually physically filming or creating)
What they in the movie business call principle photography
Filming on set, in the studio, or on location
Recording audio, any other needs
VFX plates, etc.
Post-production (ie. sitting in chairs for long hours trying not to eat junk food and getting fat while taking all the footage and turning them into videos you can watch)
Editing of video
Sound Design
Music
Voice Over Recording
Color Correction
Formatting for different platforms (IG vertical vs FB, etc.)
During the pre-production and post-production phase, we are working the closest with the client to make sure we get their feedback along the way.
The resulting product is as much a part of our soul as it is theirs, so we provide additional support after launch, which is usually beyond the scope of what we are contracted for. And this is where profit margins silently disappear, to be frank.
For instance, many companies running direct to consumer products need content tweaked according to data they're receiving from their ads managers, and so we will do those things as long as it's not outrageous.
My formula for working with clients is to strive to over-deliver while surprising and delighting along the way. That means coming up with ideas that are original and beneficial to the client and investing my time and energy into the development in their business that goes way beyond a typical producer.
Here's a behind the scenes video of a commercial we did for Kia.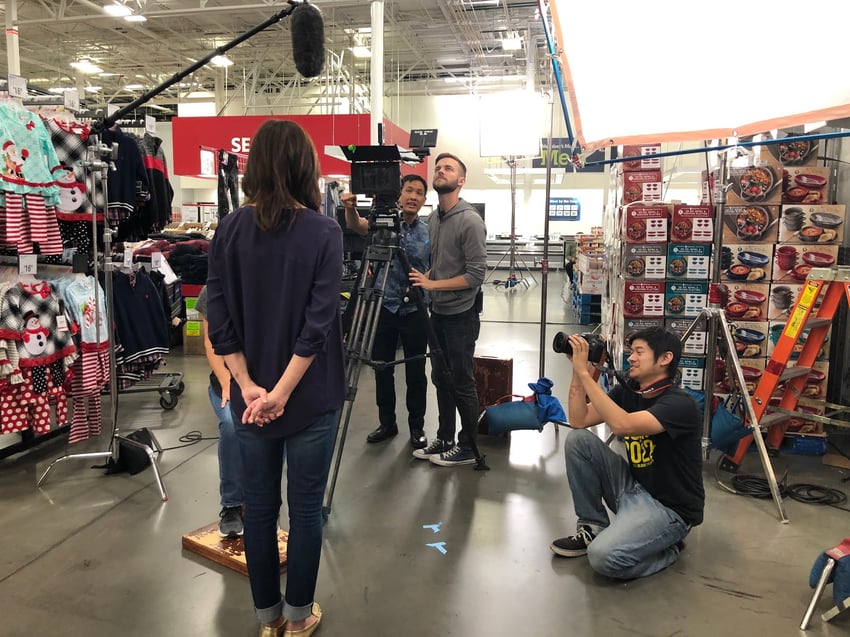 None of these people are me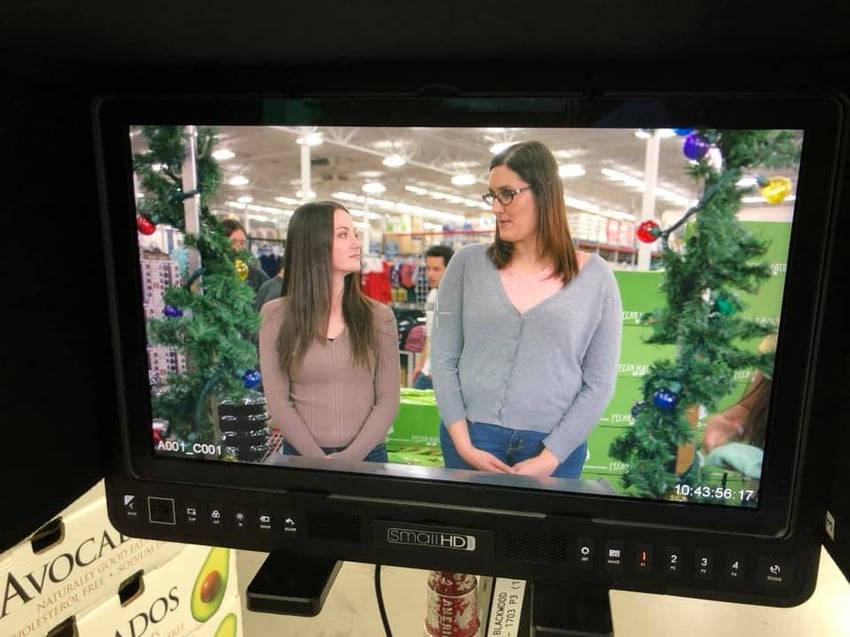 Extras standing in for camera tests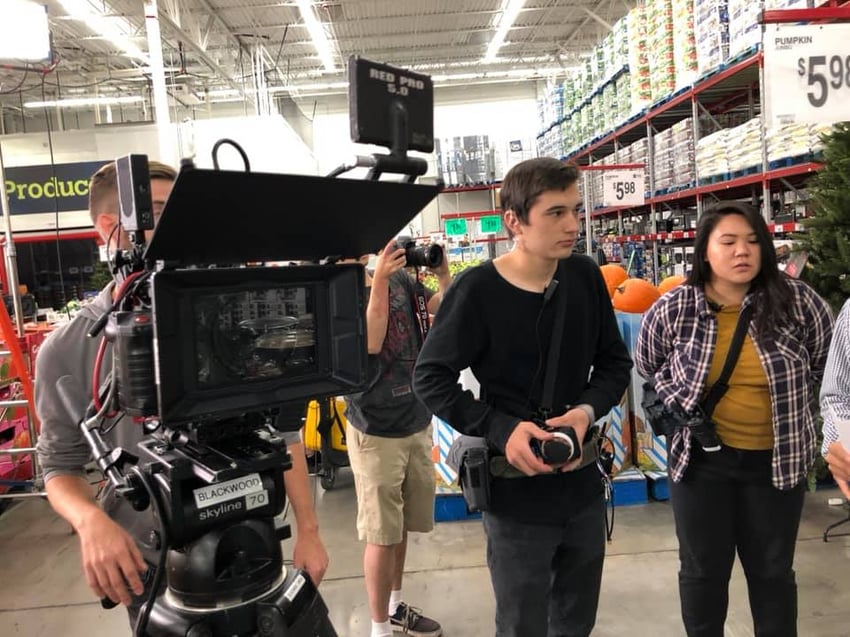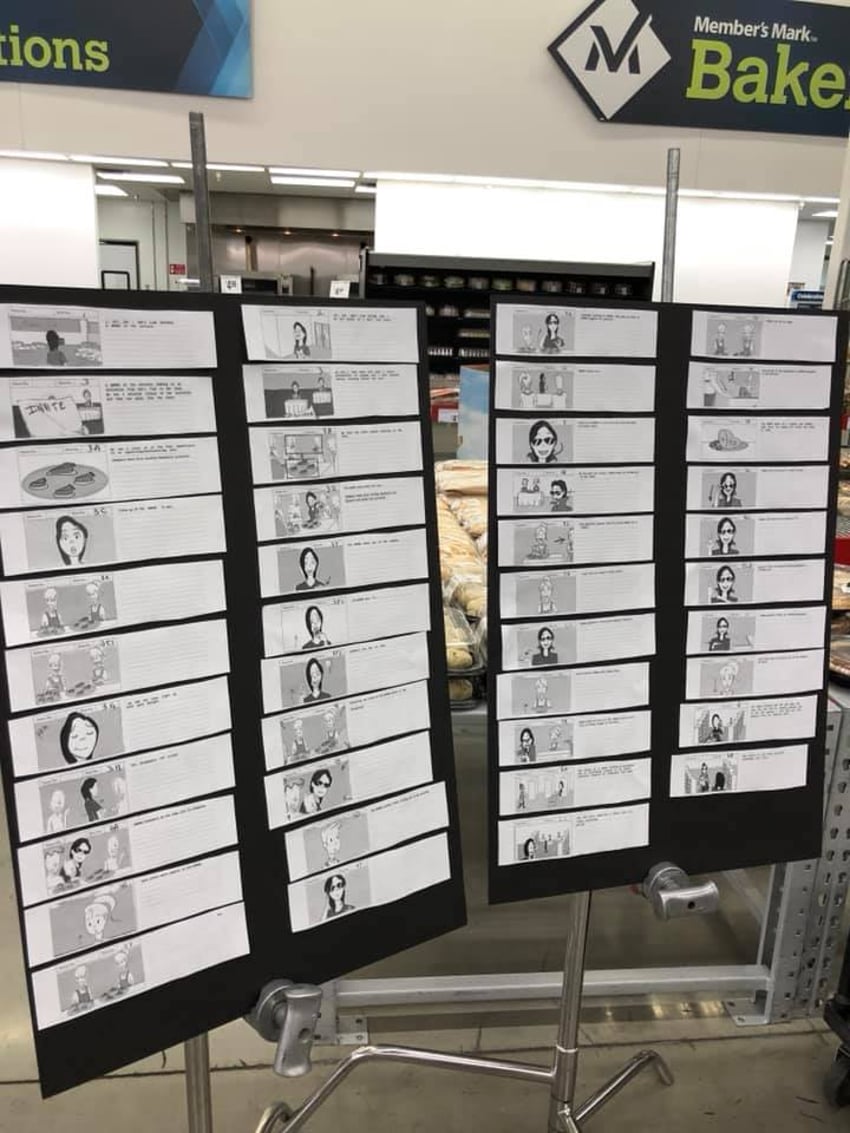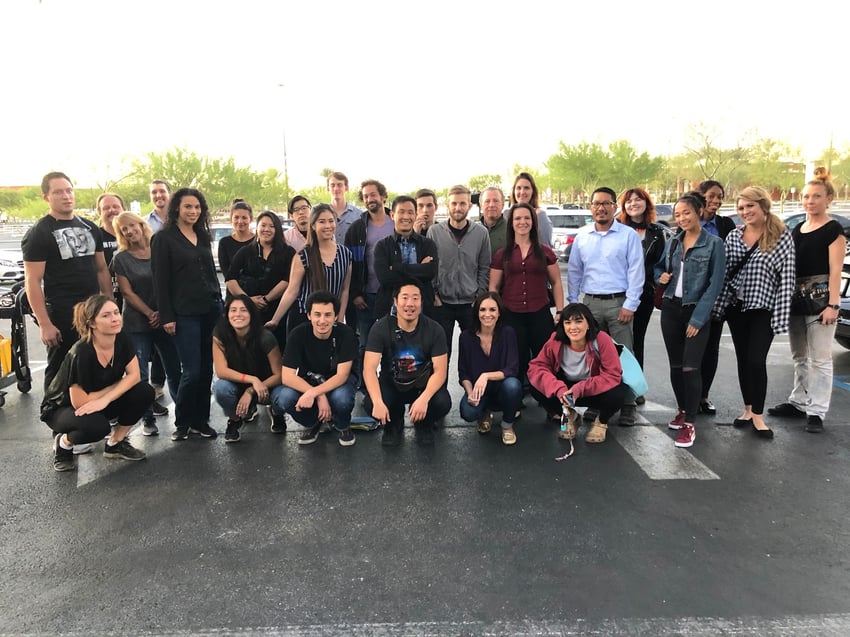 Describe the process of launching the business.
Launching the business was simple. I used to work at a bank. I saved my money, bought a camera, sound gear, and then started working for everyone for free. I just wanted to learn so I dove in and I did every type of video you can imagine. I've filmed weddings, kickboxing events, drift racing, and more. I've filming funerals. Not just one. I started as a wedding videographer and after 2-3 years of that started working with corporate clients and never looked back.
After 4-5 years of doing videography, I started making $100k+ a year, but then there was a 6-year break in the middle where I worked for my dad and when he sold the business I literally started from scratch again. I had lost my money to that company and was completely broke.
That story was a saga in itself for another day. Just know I worked 80-100 hours a week for almost six years and during that time I was serving zero clients.
So I had no money and during the time I was out of the game the DSLR revolution happened. Technology had changed overnight so my portfolio was also totally worthless. But I now had business experience and I knew I could build it again and so I did. So that was in 2013. I guess that means in six years I've gone from doing $500 shoots to $1 million+.
And not just that but I've been able to travel all over, and meet all sorts of crazy celebrities. I've filmed Travis Scott at Michael Jordan's birthday party. I've filmed Steph Curry on a private jet. I've been blessed. I didn't plan it, it just happened. But it happened according to a pattern. I work hard, be nice, and shit just happens.
My friend says luck is hard work residue.
I believe that.
And it all started with one man who knew nothing about business, one camera, and one mic.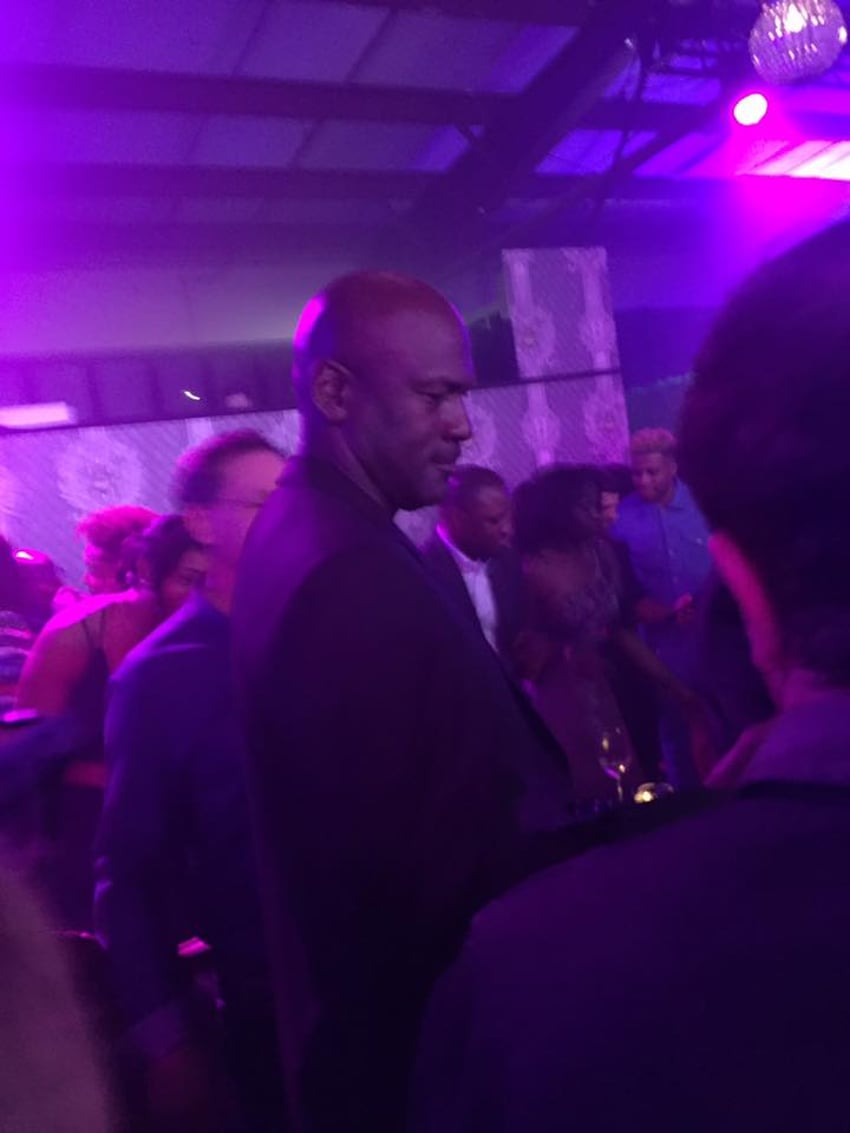 Yep, that's Jordan. And it's his birthday. In New Orleans during NBA All-Star Break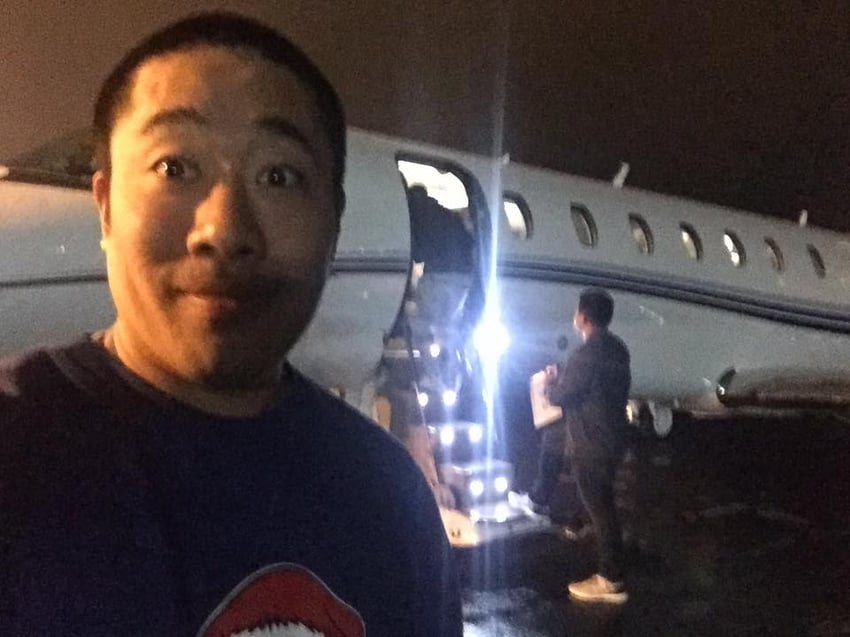 Private jet going to film with a celebrity I won't name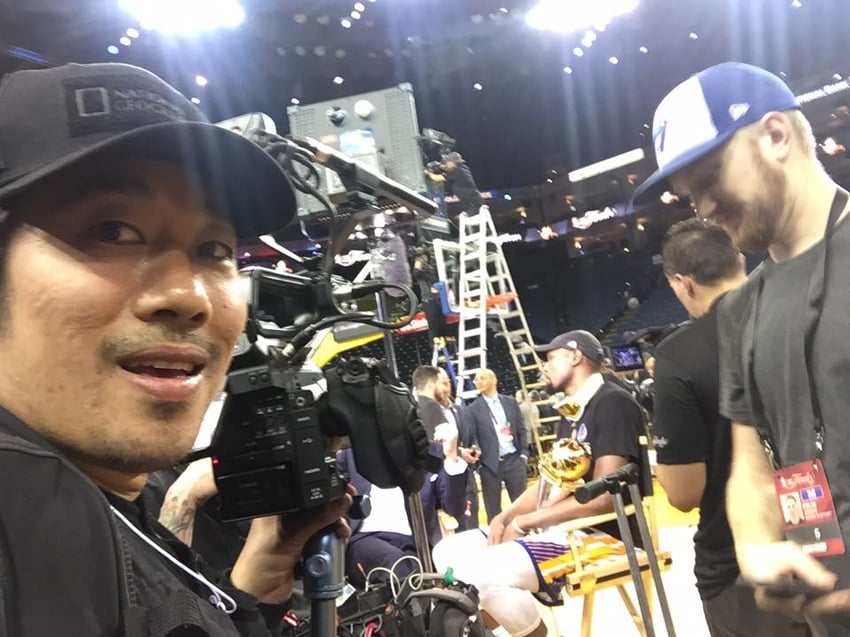 NBA Finals, Kevin Durant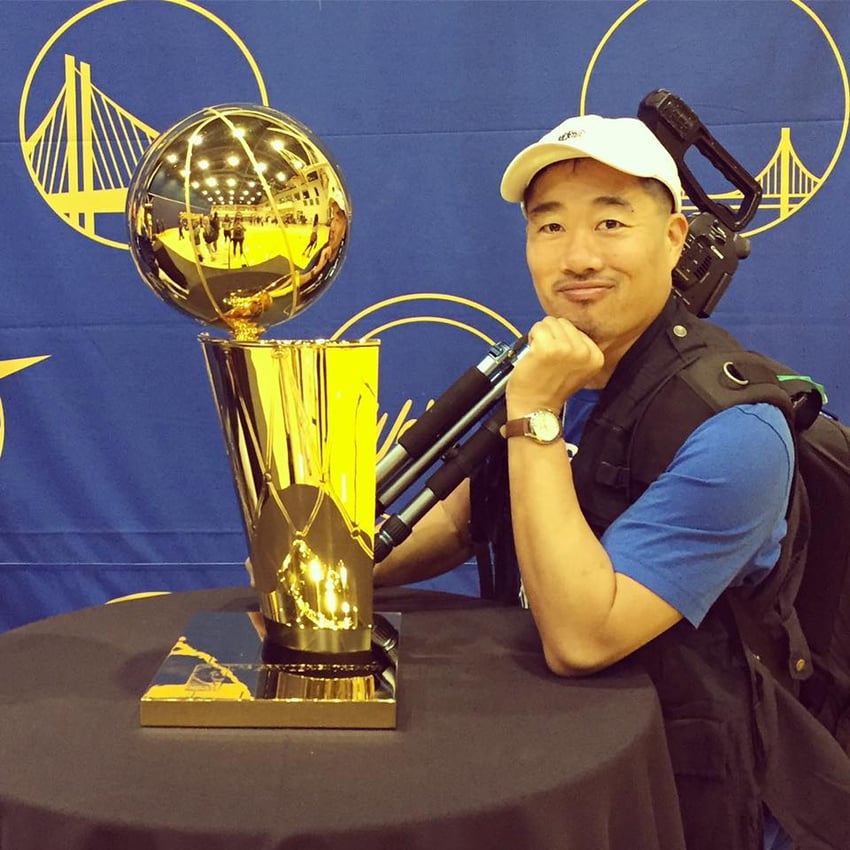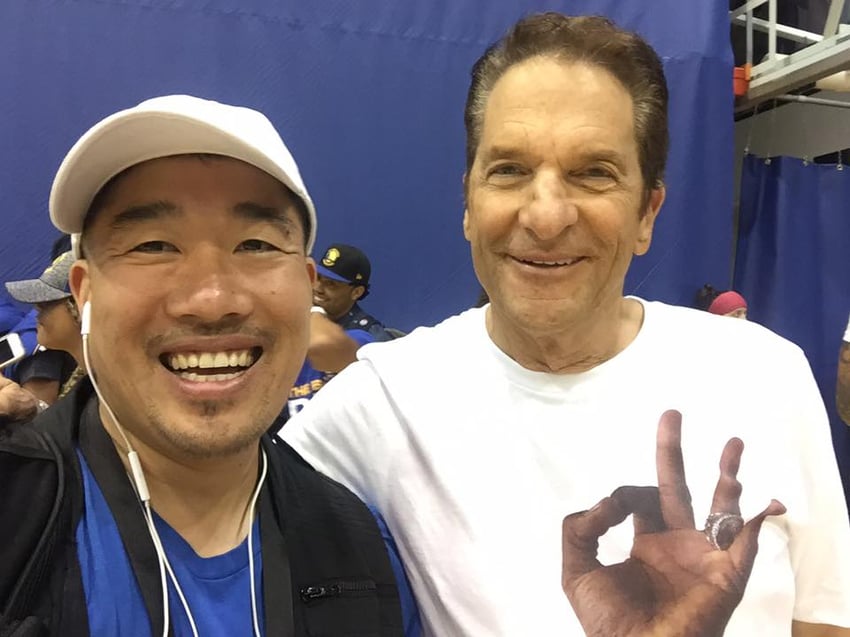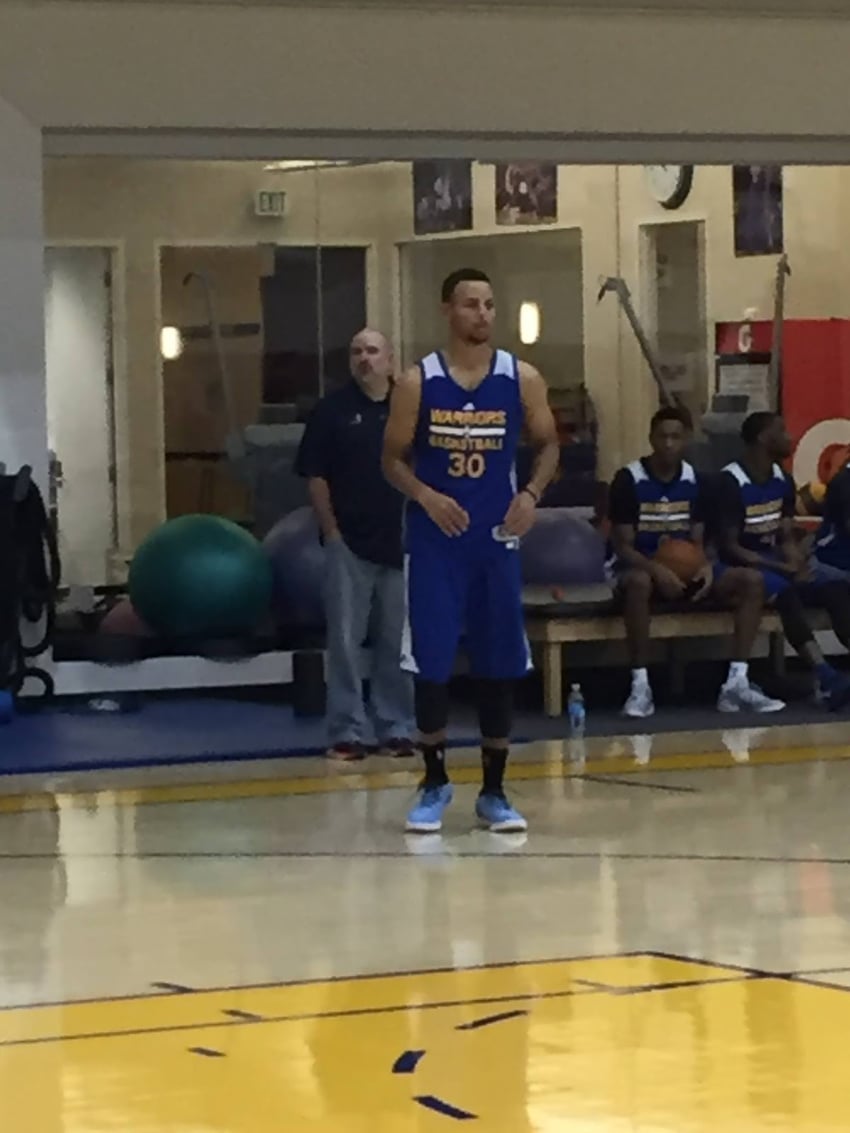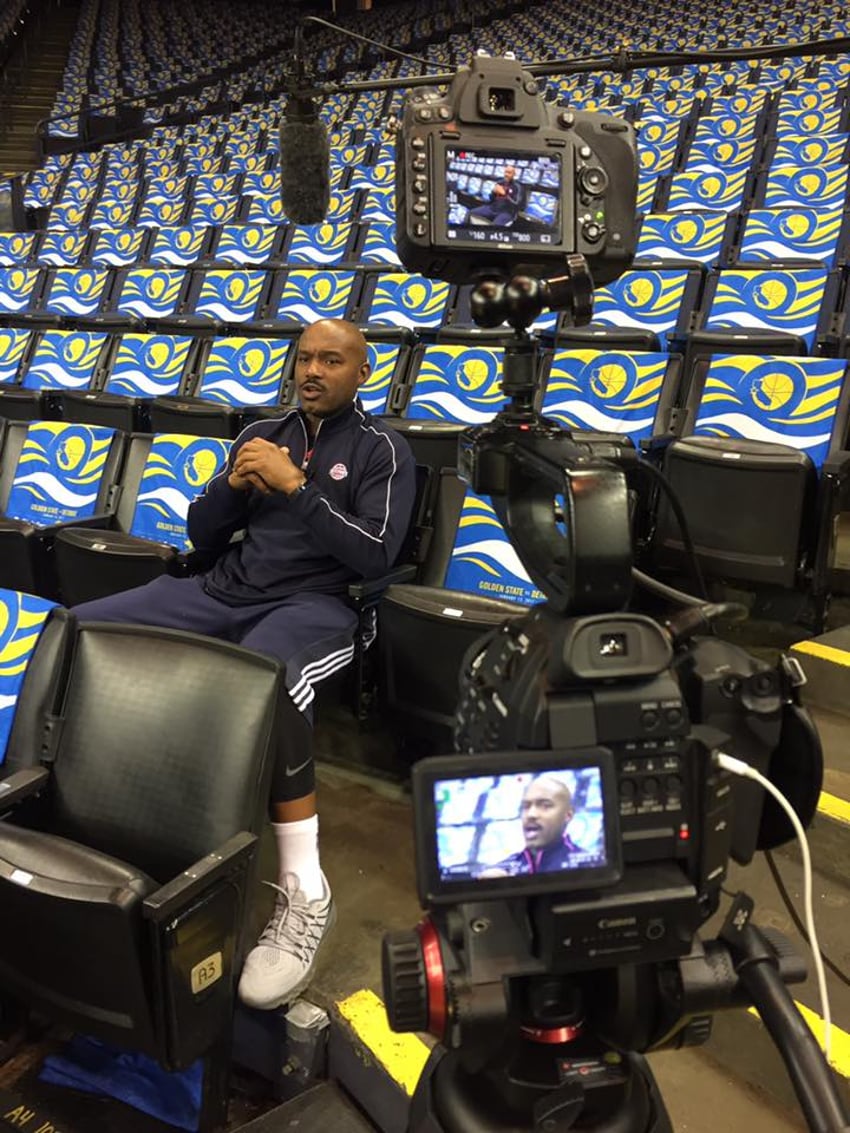 Filming Warriors Legend Tim Hardaway with my two camera setup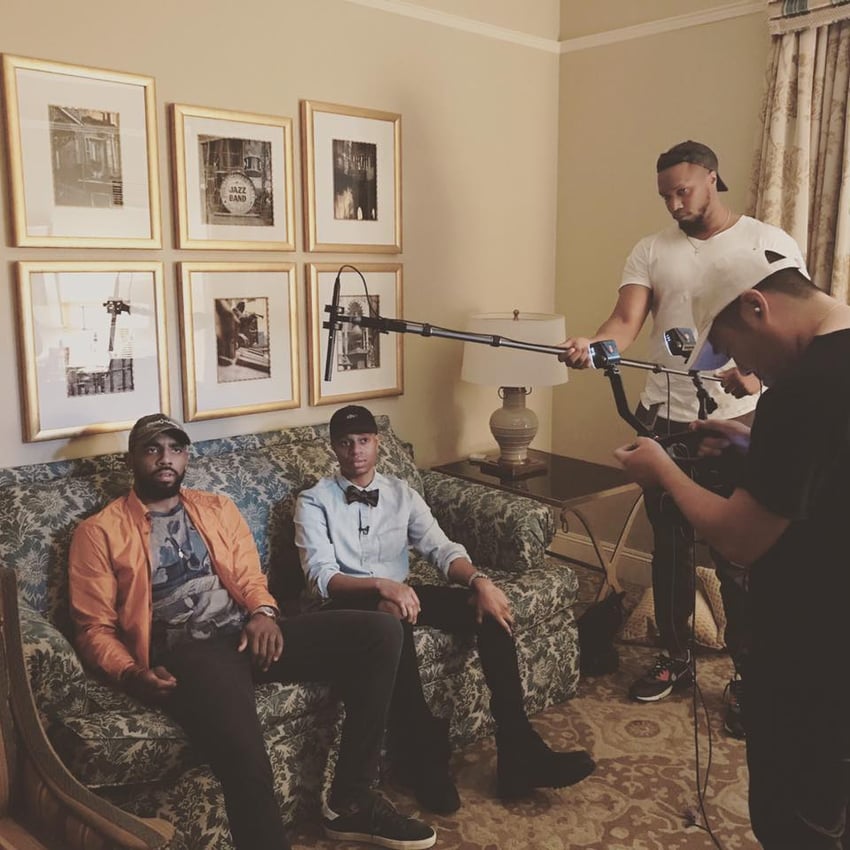 Filming NBA Champion Kyrie Irving at NBA All-Star break in New Orleans
So how do you get from A to B?
You do it grain by grain. The process was simple, and anyone can do it:
Borrow a camera. Ask all your friends that own businesses (or know someone who does) if you can film a free commercial for them. Do this 3-5 times until you have enough work to make a website and reel. Have fun doing it. Learn.
Then start selling. Emailing, calling, visiting people, anything you have to do, sales have not changed, and it never will. Find better ways to present yourself. Go beyond the reel. Create case studies. Create evergreen content. Share knowledge. There are many things you can do the key is to just get out there, and get after it.
If you are an artist more than a videographer and have a hard time with sales, I made a course for you, and there's a free version too. Constantly learn. Anything you can try, try it.
The game plan is to educate yourself and then execute what you learn so you can experience and grow.
Luckily for video producers, there's not a lot of overhead in the business when you're starting out. Take advantage of that by saving your money and not investing it too much in gear, because that shit doesn't matter.
Better storytelling matters. So learn that.
But the point is.. Just do it. Grain by grain, build your experience.
The biggest lessons I've learned as a producer is:
50/50 rule: 50% business development 50% technical/creative development. I would say 80/20 but I know as a creator it's depressing to spend that much of your day thinking about business stuff, but as I learned it, I loved it because being an entrepreneur is also a creative endeavor.

You are here to serve: The main difference between film students that washout and the hobbyist that turns into a six or seven-figure video business owner is the understanding that you are here to serve. You aren't here to be famous or an existential mess. Clients don't give a shit how artistic or visionary you are if you can't relate to their need to have an ROI on their investment. So when you're making a commercial, remember you are here to help someone achieve a goal, and that is your sole purpose.

If you stop learning, you start dying: The field is evolving in so many ways that if you don't commit yourself to lifelong learning you will eventually get left behind. I tell my videography students to dig into a niche because pretty soon the field is going to be saturated and prices will come down, and they better make their money now so they will have the luxury of investing in the next generation of storytelling whether it is VR, AR, or whatnot.
Since launch, what has worked to attract and retain customers?
To retain customers I recommend being a knowledgeable badass in all areas of marketing, not just video production. I've had the benefit of working with really amazing marketers throughout my career who were really great at what they did and taught me what I know.
Knowing more about branding and marketing has allowed me to hone my skills as a video producer and gives my clients advantages to their business that an ordinary producer whose mentality is to just show up and get the job done can't offer.
So the main attraction I offer is the quality of my work and my passion for developing my client's businesses in real ways. The way I retain them is to deliver on what I say if not more.
Always strive to over-deliver.
That's what's worked.
I guess it's not a real strategy but what I learned in business is that all my biggest breakthroughs in business.. Going from charging $500 to $1,500, or pitching a $10,000 versus $100,000 video has came from raising my mental game.
Every single battle of merit in this game is won in your own mind.
So instead of focusing on other people's templates, blueprints, and cheat sheets, I urge you to look deeper to discover the first principles and core philosophies that power what works in a timeless manner, and make that the heart and soul of your decisions.
Developing the right principles first will allow you to succeed along the way when your mind is unable to comprehend the way.
Often we find ourselves starting journeys without knowing what it will take to accomplish it and having good or bad principles determines how close you are to your goal when you look up after stumbling around for a while.
How are you doing today and what does the future look like?
For video productions, we don't even consider a job under $10k and usually, that is for a startup or someone I know personally. For our commercial work, the budget range is anywhere from $100k-$1M with the average probably being between $300k-$500k.
One thing I want to make clear, the numbers sound large and I am by no means some massive production company. The truth is for large jobs the profit margins are usually thin and for let's say a $100k job 80% could be going towards production costs. And living in the most expensive city in the world means I still have to work hard to pay the bills and keep the lights on. However, I believe this is a great place to be considering I started off shooting weddings for $500, lol. But I also humbly acknowledge I still have much to learn and far to go, so I'm appreciative but also not satisfied.
Profit margins vary wildly depending on the project it can be anywhere from 10% to 40%.
This is a very delicate game because I'm the type of person that always prefers to invest in the quality of the product, but since producers get paid last, there has been jobs where I ended up making so little I don't even calculate it in that case. I've definitely taken L's in the bank account in favor of adding something to my portfolio I am proud of, but those days are gone because my business partner won't allow it anymore, lol.
The way the game goes is if a client proposes to be a project for $100k I have to break it down and discover realistically how much or little I can produce the piece for, at the quality, I expect of myself. Once you've started the project you have to creatively solve problems to make sure costs don't get out of hand, because even what seems like simple changes requested by clients can mean the massive impact on the budget, depending on the nature and timing of the request.
That is why I make it a policy to communicate early and often as I've discovered that is the number one way to preserve the profit margin while still delivering something that the client is ecstatic about.
Often that also means spending time doing things for the client I can't bill for, but if it means a long-term relationship is built, I will do it.
As for the personal cost to acquire customers, etc. I don't spend on ads but that is about to change very soon, so I'll be happy to share the results with you then, Pat.
Day to day I am alternating between doing research, creative pitch development, project management, or investing in my personal projects like Videography Academy.
My short term goal is to move from our current studio into a multi-functional facility that we can do shoots but also run educational workshops and community events from and translate my knowledge and expertise into valuable educational platforms for different industries. ie. HELP PEOPLE, SELL STUFF.
The long term goal is to, cheesy as it sounds, is to make the world better through Art. This means sharing art and fostering art in cultures worldwide. The mission of the Empty Kingdom is very much alive and well inside my heart and mind.
What I am developing there is beyond the commercial world, it's not for any brand, it's for humanity.
Through starting the business, have you learned anything particularly helpful or advantageous?
The most important lesson I've learned is to hire the right people. For me, that means their character has to be without question as this is a service business, and a lot of trusts is required because to grow you need to let go and when you start off as a solo operator this is usually one of the hardest first steps in becoming a real entrepreneur. Also if forced to choose, always hire someone who wants to learn over someone who thinks they already know. Attitude is more important than experience.
When working with partners the biggest lesson I've learned is to communicate like crazy, and talk about any/all issues before they are issues. Go project by project. A lot of people are in a rush to get married and have these ideas if they're going to work with someone they have to do all these official-seeming things like start an LLC together, etc. but I've made the most money with people who own their own companies or brands and we build our relationship winning deal by deal.
I've helped agencies shine and build their names off the back of my experience and that has resulted in a win-win scenario where they grow and they're happy to keep bringing us business in return. And for instance, with one agency we work within New York that we've probably done over a million dollars in business together, we had a contract the first two jobs and then never again. That is a little crazy if you think about it because we are doing with $100k+ jobs together that we are handling without a legal contract, and it's not something I would recommend to anyone or do with everyone but it's worked because of the fact we both communicate very openly and honestly about our intentions, requirements, and concerns.
Because we've spent years sharing transparent, open communication with each other we are able to transcend into what a partnership should be.
I used to be very A-type and better communication is the one skill I've developed that's changed my life both personally and in business.
You can move mountains with people if you ask the right way.
One lesson I learned the hard/painful way early in my career is to not over-promise. There was one startup in particular that still stabs me in the chest when I think about, a medical tech company that has a really exciting young founder I met while producing a TV show they were featured on that I wanted to help grow. My vision was to help it become a Unicorn by handling all the branding/marketing but their entire marketing budget was $5k a month and I ended up spending $10k a month on it myself because of how much work was needed to be done, and so it failed miserably because I failed to accept that if a company is underfunded there's just a limit to what you can do. If I could go back, instead of losing my shirt trying to do everything, I would have scaled my services according to their budget.
The hard lesson I learned is that even if you have good intentions, if you screw up, your end result is the same as someone who did the damage to the relationship without good intentions.
What platform/tools do you use for your business?
What have been the most influential books, podcasts, or other resources?
Musashi -The greatest swordsman of Japan. Also a great philosopher. I have learned a lot about myself through the eyes of someone who lived life and death daily and achieved a warriors form of enlightenment.
He also wrote the Book of five rings. He said many profound things that will change your life if you attempt to actually live that way, like "Think lightly of yourself and deeply of the world." or "There is more to life than increasing its speed."
Tim Ferris and Jocko have a great podcast episode on the book (and Joe Rogan has a Musashi Tattoo apparently) BUT DON'T LISTEN TO THE WHOLE THING if you actually want to read the book.
The writing itself is excellent with the best translation of a foreign book I've ever read, including Dostoevsky. It is f-ing action-packed and goes to literally the last page. I cannot stress enough how incredible this book is, how much it changed my life and continues to do so, simply because I ask myself every day "Am I living the way?"
Seveneves -I love Neal Stephenson and this book was also life-changing simply because it helped me think about my actions in terms of tens of thousands of years. If the actions you take will affect the rest of humanity for eons, what decisions would you make differently? That is the challenge faced by the survivors of the human race after the moon blows up.
This book taught me to think about the long, long, long game.. What can I do for humanity that will make the world better on a scale of tens of thousands of years, not just your lifetime? That is why I am shifting my time from accumulating knowledge to sharing it.
Finn MacCool -My favorite book as a kid and the source of my nom de plume. It's a great story about a mythological Celtic hero that was both a warrior and a poet, which attracted me very much.
For podcasts, I don't listen to many these days other than maybe JREor Marc Maron when I'm trying to relax, I'm a little busy for them. The only ones I would recommend is the DGA directors cut podcast because it's great directors interviewing other great directors, if you're a filmmaker it's required listening because it's the only place you'll find Paul Thomas Anderson interviewing Quentin Tarantino in a long format.
I'm so busy I'm actually not very involved in the Youtube world which is going to change in 2020 and I've discovered some channels I really appreciate the quality of their content/general demeanor, The Futur and Indy Mogul.
Actually, I still listen to social media examiner when I can b/c I like Michael Hyatt, he's an example of authentic, consistent, great content you can learn from.
When I was starting out I devoured the usual suspects of Tim Ferris, Pat Flynn, Lewis Howes, etc.
OH actually I've been listening to a lot of Jockoand David Goggins lately because I like people who have no fucks to give, their advice is particularly useful for a person like me.
Advice for other entrepreneurs who want to get started or are just starting out?
Learn. Earn. Grow.
Just do it.
If you think too much, you're already losing.
The reason why I make this a short section is the greatest advice is simple and requires deep thought and practice to actualize.
The act of thinking is valuable. The art of doing is invaluable.
Lastly, what is more important, having the right answer, or knowing the right questions?
Are you looking to hire for certain positions right now?
I'm always looking for marketers who are interested in adding video services to their business but mostly looking for startup CEOs, CMOs, or Directors of Marketing that are interested in allowing me to implement a creative content growth strategy that to supercharge their business that I will then turn into an educational system for other startups to learn how to use creative content to grow their businesses.
If people are Bay Area-based, or willing to work remotely I'm looking for a few more interns to help launch a few initiatives or social media gurus who are interested in getting more business together, because I have an external demand for social media work that I cannot fulfill, at the moment.
Where can we go to learn more?
If you have any questions or comments, drop a comment below!
Thanks for everything you do!
-
Henry Finn, Founder of Luminous
Want to start your own business?
Hey! 👋I'm Pat Walls, the founder of Starter Story.
We interview successful business owners and share the stories behind their business. By sharing these stories, we want to help you get started.
Interested in starting your own business? Join Starter Story Premium to get the greatest companion to starting and growing your business:
Connect + get advice from successful entrepreneurs
Step by step guides on how to start and grow
Exclusive and early access to the best case studies on the web
And much more!