Thank you Klaviyo for sponsoring Starter Story ❤️
Turn one-time buyers into repeat customers. Try the platform loved by 265,000 brands
We Repositioned Our Cybersecurity Agency In The Market And Grew 20%
Become A Freelance App Developer
This is a follow up story for Krit. If you're interested in reading how they got started, published over 2 years ago, check it out here.
---
Hello again! Remind us who you are and what business you started.
Hey 👋 I'm Andrew Askins, the CEO and founder of Krit. We're a product design agency that works with early stage cybersecurity startups.
We originally intended to build a suite of SaaS products for freelance designers, and started consulting on the side to pay the bills. When we realized we were better at product design than sales and marketing, we decided to become a full-time agency. That was more than 6 years ago.
We're fully distributed and have a team of 7 full-time. We're designers, developers, product managers, project managers, writers, marketers, and admins. But we've also been teachers, social workers, soccer bloggers, restaurant managers, and journalists. We use our varied experiences to empathize with customers, dream up new designs, and solve tough problems for our clients.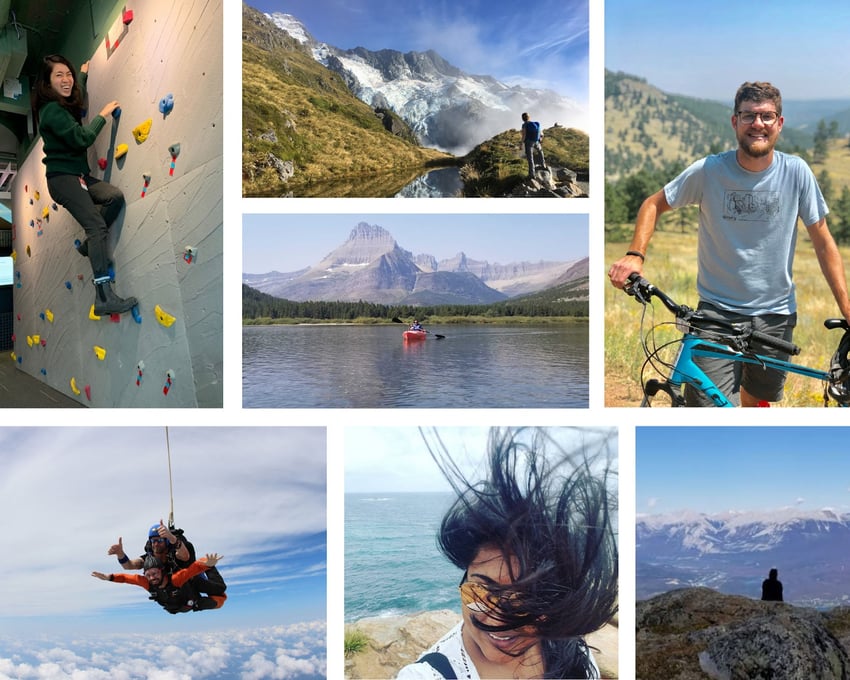 For years we branded ourselves as a technical co-founder for hire, which is a horizontal position, but our clients were difficult to find and we felt like we were outgrowing our market
Tell us about what you've been up to! Has the business been growing?
In 2020 we made the decision to reposition our business. There are typically two types of positions an agency can take:
Horizontal: position around a specific skill set or unique differentiator across multiple industries
Vertical: go all-in on one industry
For years we branded ourselves as a technical co-founder for hire, which is a horizontal position. It was interesting work, but our clients were difficult to find and we felt like we were outgrowing our market (I think there are niches we could have moved to in this market that would have helped, but we didn't have experience with them). At the same time, we had started doing more and more work in the cybersecurity space, and it was a natural fit for our skillset.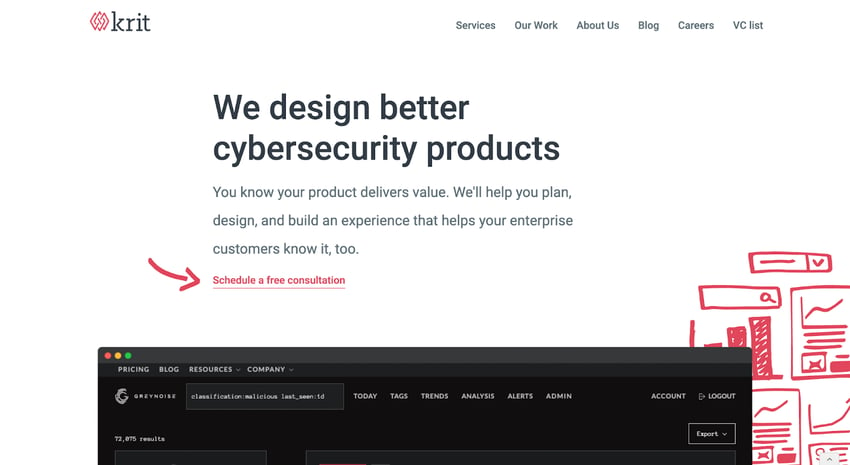 The cybersecurity industry is very technical, most products are B2B, and product teams are often strong on the backend side, but lacking in design and frontend talent. We are a nerdy team of fullstack designers and developers who have always liked about making niche tools more user friendly. So we decided to go all-in on a new vertical position - Product Design for Early Stage Cybersecurity Startups.
We are seeing promising traction from this decision, but it was a challenging year. We grew really fast in 2020 and so processes started to break. We had high turnover on the team this year, and higher than usual client churn. We also had to rebuild our leadgen system for the new market we were entering, which took time (it's still a work in progress).
All in all, we still grew revenue by about 20%, improved salaries and benefits, and made some major process improvements, but we wiped out most of our margins.
What have been your biggest lessons learned in the last year?
Precision shouldn't be the ultimate goal of your metrics.
At the beginning of the year our time tracking process was super granular. We would track time to the specific task we were working on, so that we could be precise about how far off we were from our estimates. In theory, it was the best way to organize the data. But our team was miserable, and our estimates weren't noticeably better.
So we decided to simplify the process. Now, we track time to the client, and apply a broad category (is this time for a task, project management, or meetings?). The team is much happier because they don't feel like they're racing the clock on every task. And we're estimating time at a higher level, which ends up being just as accurate. Remember why you're measuring things.
Don't take your foot off the gas for too long.
Despite the challenges we faced this year if we had closed one or two more clients we would have had a really strong year. But I intentionally took my foot off the gas of leadgen to focus on recruiting and firefighting, and in that time our pipeline dried up. Now sometimes the pipeline is outside of your control, there are other factors at work. But when I refocused on leadgen I realized we needed to rebuild our systems for our new market. If I had started that work in the spring, we would have been in a better place for much of the year.
The right position makes everything else easier.
Once we did start rebuilding our leadgen systems, we saw traction much faster than we ever had before. Why? Because we now knew exactly who to target, and how to describe what we do to them. We're still absolutely testing, and working on turning our new systems into more repeatable processes. But the traction has come much faster than ever before.
What's in the plans for the upcoming year, and the next 5 years?
We plan goals quarterly, yearly, and 3 years out. The main objective of our 3-year plan is to get Krit to the point where my partner and I don't need to be directly involved in projects beyond qualifying leads. That means once we decide we want to work with someone, we can hand it off and the account can be closed, managed, and grown without us. Until we get to that point, we haven't built anything sustainable.
For this year our focus is really on building systems and making some key hires.
On the system's front, we've really started to think of our internal playbook like a product. So over the next month, we're going to be building a roadmap and starting to work on it in an agile fashion, making constant improvements. We really want to build a culture of documentation and asynchronous communication.
On the hiring front, there are two key roles we will hire for this year. First is an account manager. This person will really be part sales, part customer success, part strategy. They will help manage and grow client accounts. Right now we split this work across three people, and so it is suffering. We also want to hire a Director of Engineering to facilitate the growth and development of the engineers on our team.
I'm also going to be working on solidifying the leadgen processes I started building last year so that we have a steady stream of high quality clients. If we can do those things, it will be a great year.
Have you read any good books in the last year?
Books:
The Business of Expertise - I technically read this in 2020, but it still played a huge role in our growth this year. David Baker is the expert on growing creative services firms.

How Clients Buy - an excellent outline of the buying cycle for services businesses. Basically, it's all about building trust.

The Stormlight Archive - This is one of my new favorite fantasy series, in large part because it does an awesome job of depicting characters struggling with mental illness. It's also a good remind that the journey matters more than the destination.
Podcasts:
2Bobs - David Baker's podcast with fellow services expert Blair Enns has become one of my go-to resources for growing and structuring our business.

Small Efforts - I launched a podcast this year! Sean Sun, the founder of Miscreants, and I talked about cybersecurity, design, and the continuous small efforts it takes to build a business.
Advice for other entrepreneurs who might be struggling to grow their business?
Take care of yourself. This is a long journey. And whether you're building a venture-backed startup, or a more traditional bootstrapped business, it will be one of the hardest things you've ever done. You need to take time for yourself, learn to separate your identity from the business, and manage your mental health.
This is still a work in progress for me. I've been in therapy for 3 years now, and my mental health is still tightly tied to how well the business is doing. But I'm still working on separating the two, because ultimately none of this matters if I make myself miserable all the time.
Are you looking to hire for certain positions right now?
The most important position we will hire this year is a Technical Account Manager. We're looking for someone who understands the full product lifecycle, and has the emotional intelligence to keep clients happy while challenging them when need be.
This position will be part sales, part customer success, and part strategy. You'll help me to close accounts, manage day to day client communication, and advise clients on how to improve their products. You don't need to know about cybersecurity, and you won't write code, but have a technical background will help you immensely. If this sounds like an interesting position, check out our job post here.
Where can we go to learn more?
I'm going to work on being more active on Twitter this year, and you can always reach me at [email protected]. I'm not likely to take a meeting, but I'm happy to answer questions via email.
-
Andrew Askins, Founder of Krit
Krit has provided an update on their business!
Over 1 year ago, we followed up with Krit to see how they've been doing since we published this article.
Want to start your own business?
Hey! 👋I'm Pat Walls, the founder of Starter Story.
We interview successful business owners and share the stories behind their business. By sharing these stories, we want to help you get started.
Interested in starting your own business? Join Starter Story Premium to get the greatest companion to starting and growing your business:
Connect + get advice from successful entrepreneurs
Step by step guides on how to start and grow
Exclusive and early access to the best case studies on the web
And much more!
PROMOTED
Did you know that brands using Klaviyo average a 95x ROI?
Email, SMS, and more — Klaviyo brings your marketing all together, fueling growth without burning through time and resources.
Deliver more relevant email and text messages — powered by your data. Klaviyo helps you turn one-time buyers into repeat customers with all the power of an enterprise solution and none of the complexity.
Join Brumate, Beardbrand, and the 265,000 other businesses using Klaviyo to grow their online sales.
Starter Story
Wanna see 52 business ideas you can start with less than $1,000?
Join our free weekly newsletter and get them right now.