Thank you Klaviyo for sponsoring Starter Story ❤️
Turn one-time buyers into repeat customers. Try the platform loved by 265,000 brands
Faire Leather Co Update: How We Reached $2.8M In Revenue
Start A Leather Bags Business
This is a follow up story for Faire Leather Co.. If you're interested in reading how they got started, published about 2 years ago, check it out here.
---
Hello again! Remind us who you are and what business you started.
Hi, my name is Ryan and I'm the founder and CEO of Faire Leather Co. - an online leather goods label that is focused on Functional Luxury. It taps traditional know-how from decades of experience to create stylish products designed for maximum function.
Our flagship products are our Bond All Purpose Briefcase, Neo Soft Briefcase, and the Hunt Utility Backpack. The Bond Everyday Padfolio was also our signature bestseller that went out of stock rather quickly. We recently restocked them and they're now on pre-orders. Our products are designed to take you through from Mondays to Sundays. We've currently done about 2.8 million in revenue.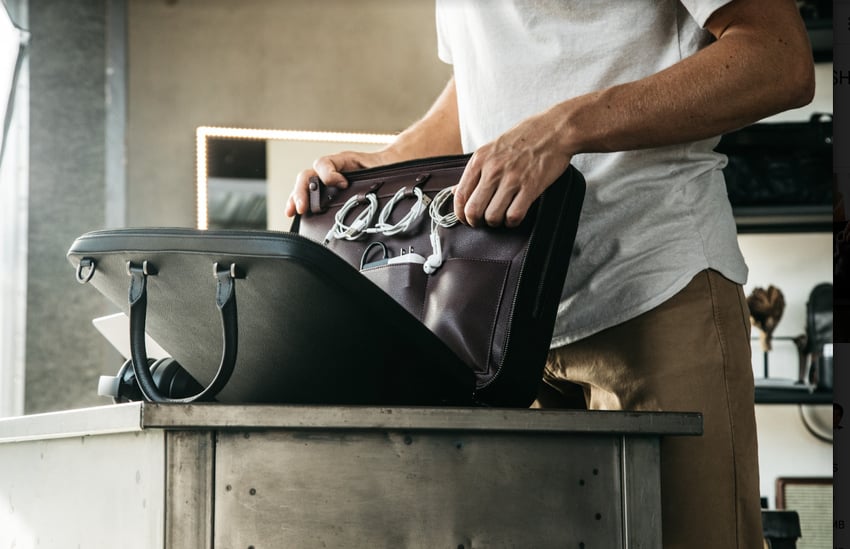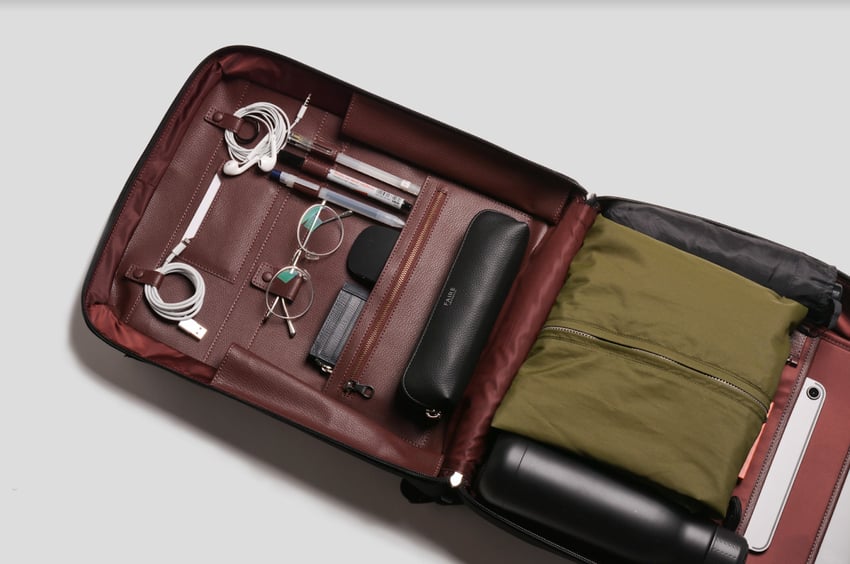 Tell us about what you've been up to! Has the business been growing?
Inevitably, the business has been slow with the pandemic but it's also given us time to recalibrate and strategize a way forward. It's been an interesting year but we're hopeful for the future. One of the first things we did was to dive into our analytics on the backend - whether that be via google, Shopify or klaviyo, we navigated pain points, looked at the website heat maps, and figure out reasons as to why sales had dipped for some products and increased for others.
Once we had established that, it was clear that a change was necessary - we were known as a briefcase company for corporate professionals so we had to quickly change. We started by creating content that would "de-formalize" the corporate image and suggested casual outfits. We doubled down on this with our anniversary edition when we noticed a surge in sales for our daypack, which is a casual offering, by launching a casual soft briefcase and a clutch. The clutch is now sold out.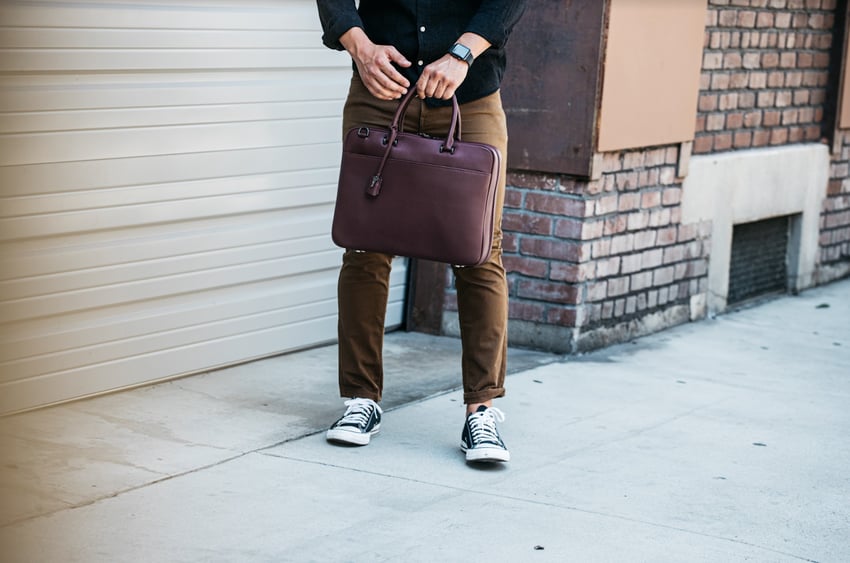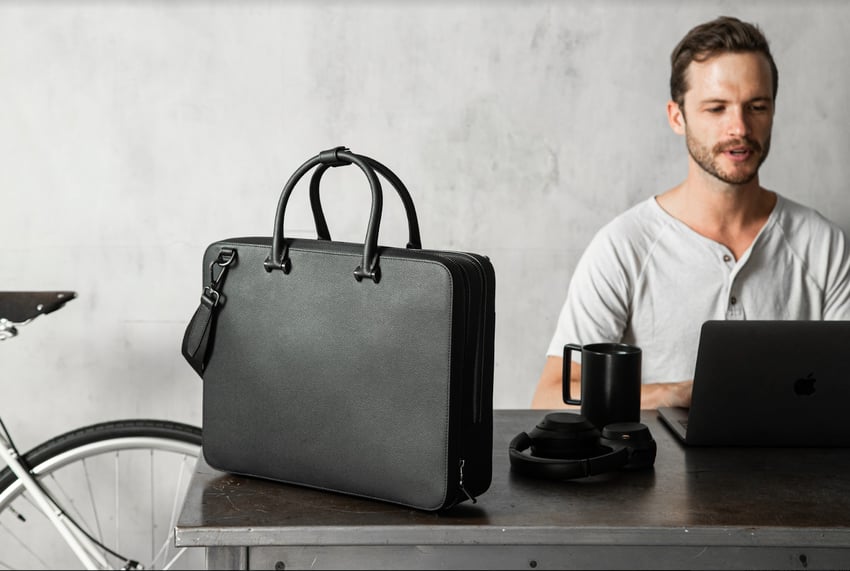 We then released the Holmes stationery set ahead of time to ride on the wave of working from home. This proved largely successful for us but was also aided by strong visuals - at a time where people are consuming data on their phones and computers so much more than before, it is important to be able to relate to them with visuals that aren't just better, but relatable. Content is still undoubtedly the king.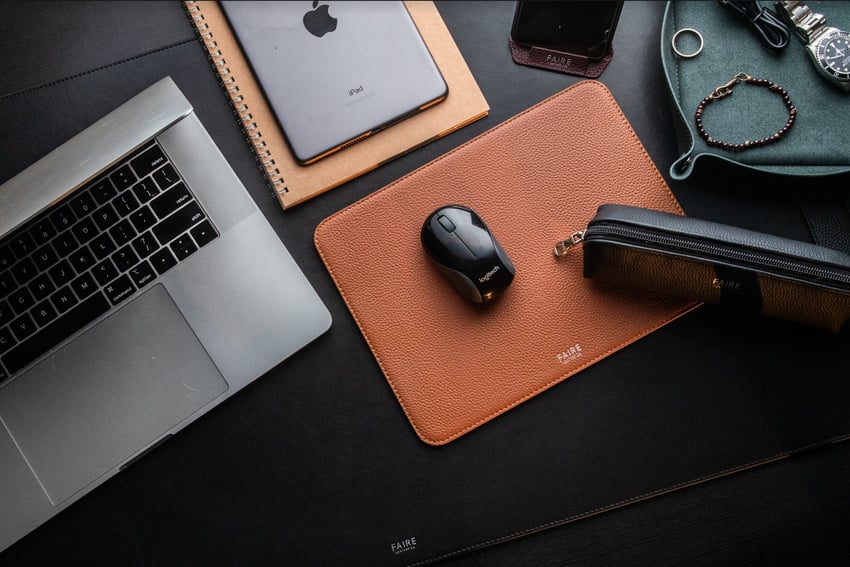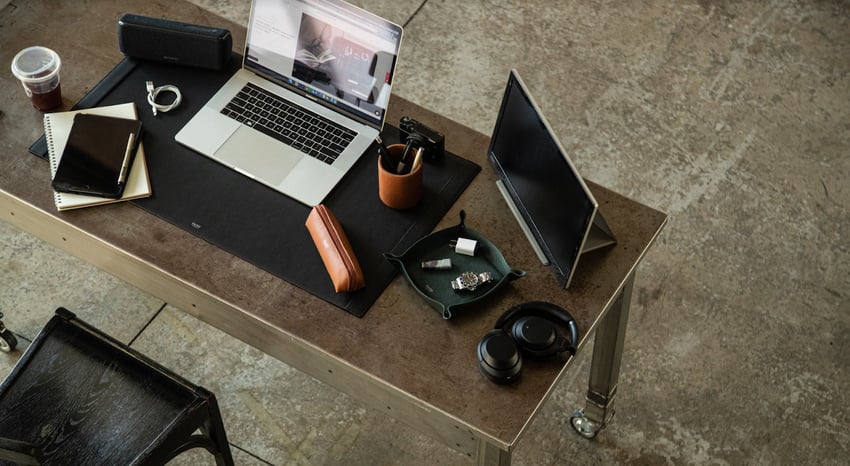 Finally, with too much fanfare, we launched an improved version of our Hunt Utility Backpack - upgraded material, new colors, increased function. This was followed up with new wallets and laptop sleeves, all to support the narrative that we were now a "Versatile company", one that takes you through Monday to Sunday.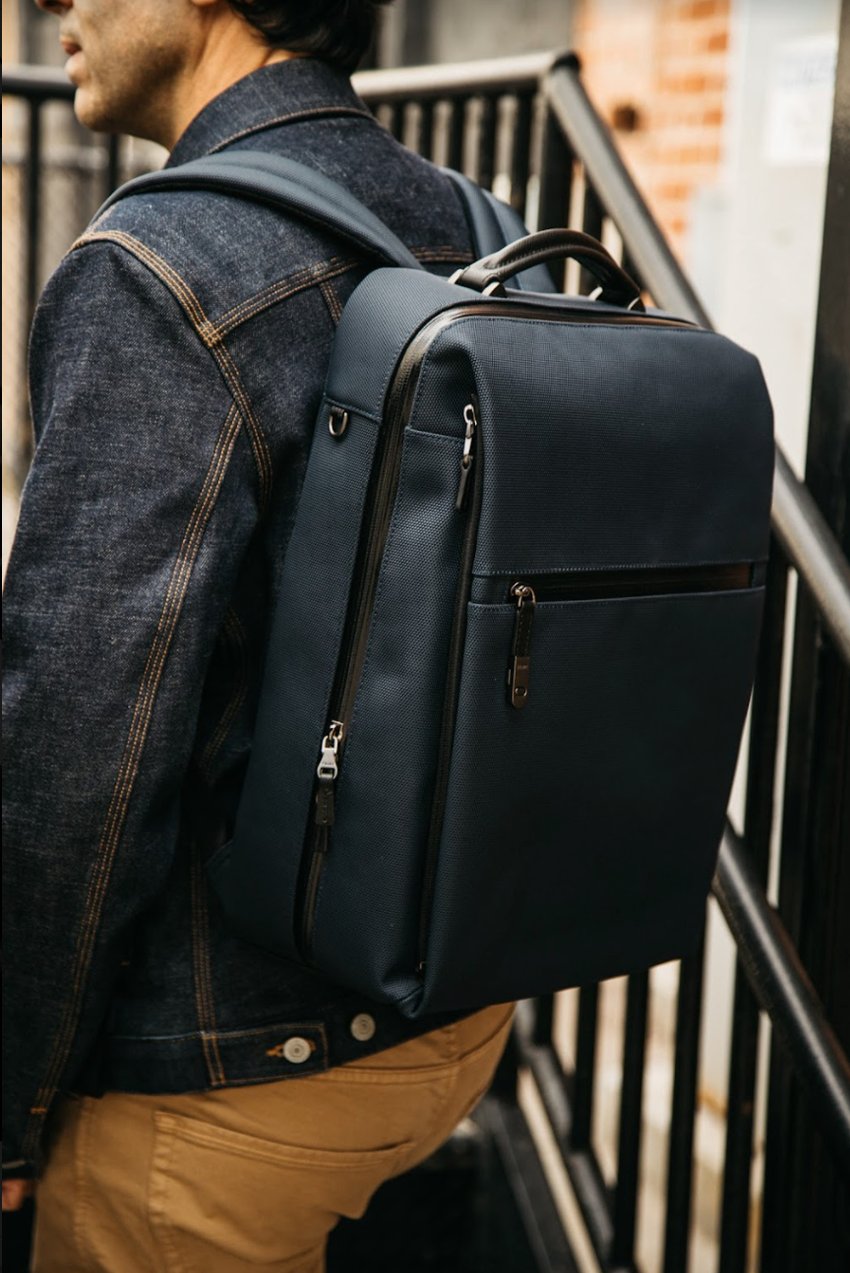 The things you see outside of work can serve as an inspiration - whether it's a conversation over a meal or drinks with a friend, a simple run, or a movie, these are places that may inspire you in ways you never could have experienced at the office.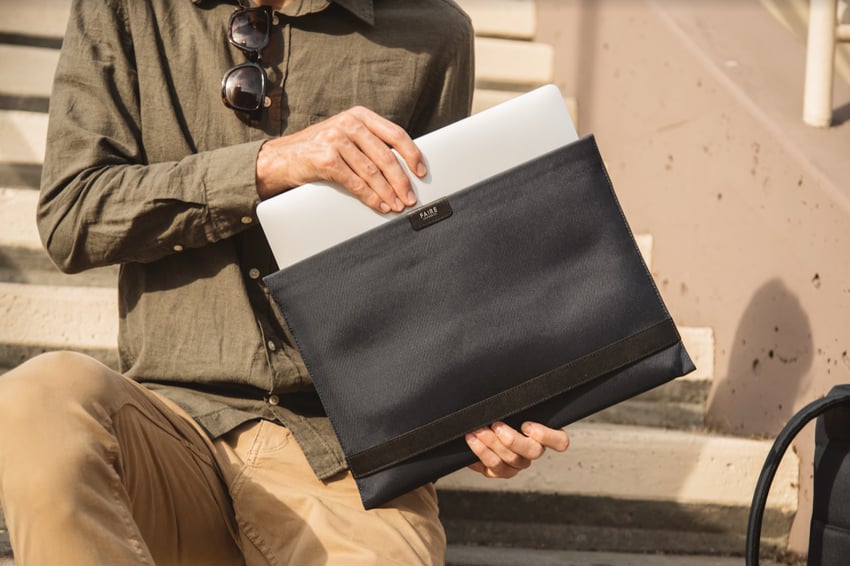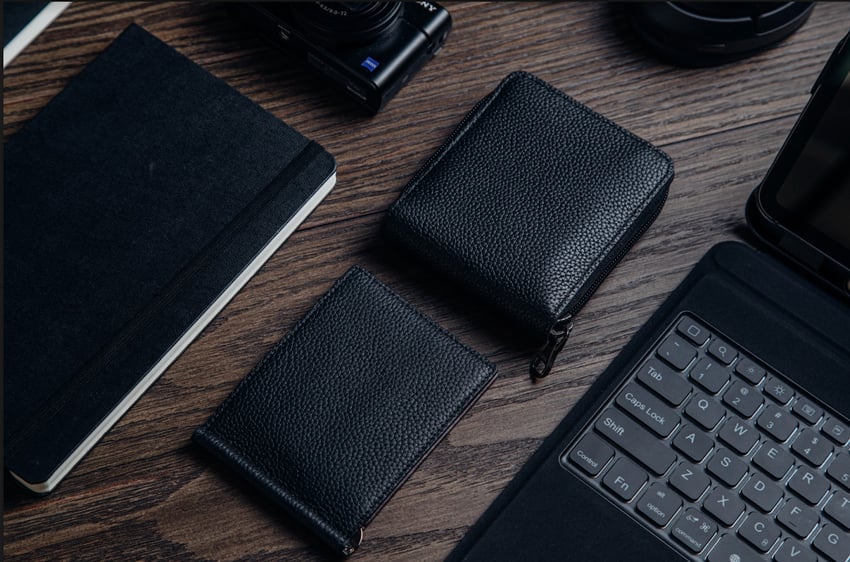 Another thing we created was a feature on the website called "Book a Video Session". This was a function for customers both local and all over the world to book a video call with us where a sales associate (or sometimes me) would show them the product over video and explain the functions to them. This worked tremendously well for us in terms of conversions. We set up a showroom for this in our office.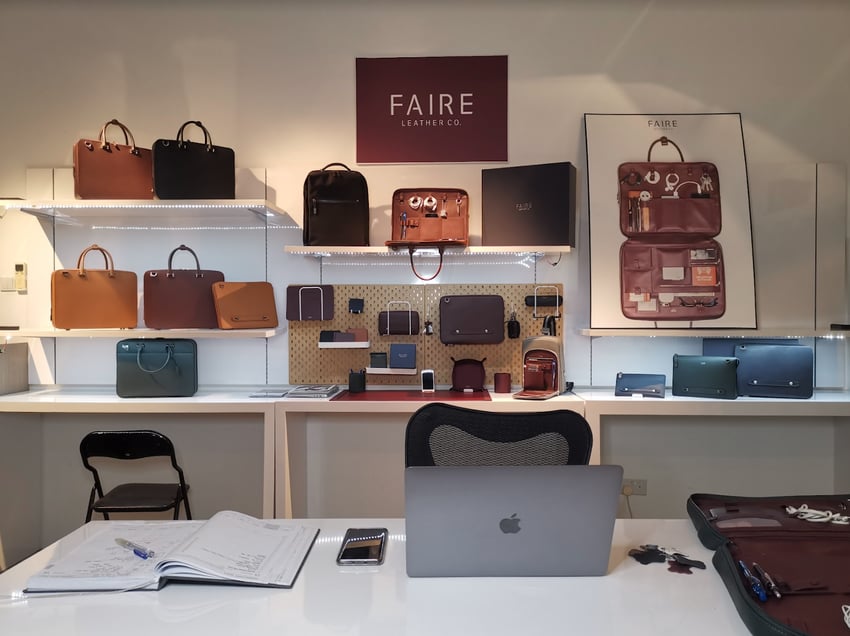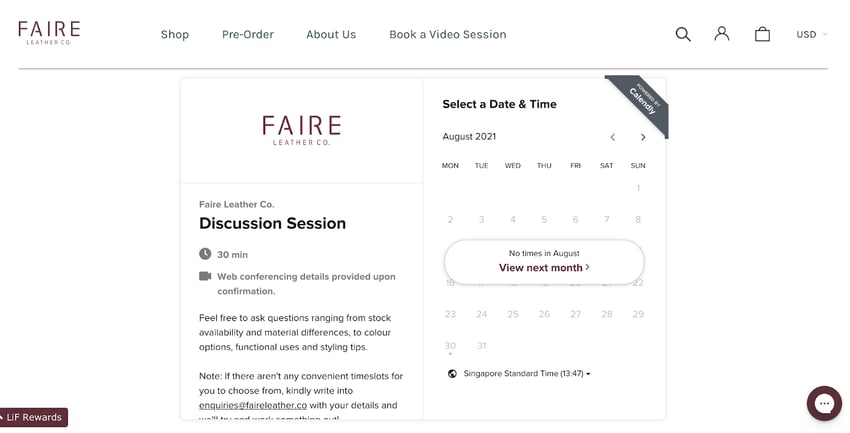 In terms of platforms, we've learned to utilize google analytics a little bit better, work out more automation flows on Klaviyo, and started using a service called Stashally - it's something like a single page that's easy to update, with no code, integrated with popular platforms and automated with all the latest information, links and engagement you'd like to share. We place that as our link on our Instagram channel and it's currently the top referrer for sales. I guess you can think of it as a summarised bulletin board for your brand. It's been our top referrer for sales, further solidifying the assumption that people sometimes prefer bite-sized content.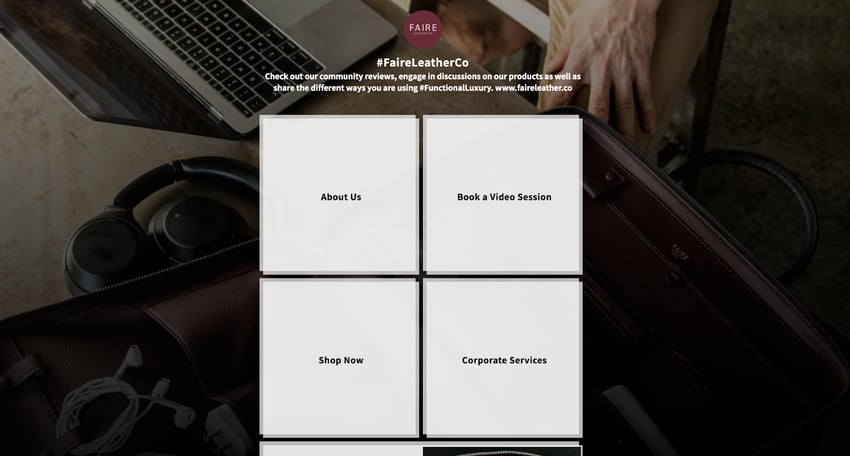 As far as PR goes, we have a couple of announcements to make in the next few months, but the obvious ones that we have done are firstly the change of guard where my partner is now focusing a lot more on product development and funding opportunities so I have taken over as CEO. The second one is our obvious pivot to being a brand that has a more casual offering. We've also hired an additional designer to help with the content so everything is now beginning to flow.
What have been your biggest lessons learned in the last year?
Resilience
This is going to sound pretty cliched, but resilience has been key. There really is no room for pessimism and you just have to work with what you have, take some risks, and go full steam ahead. We had to dive deep into our backend and look at data, figure out how we could sell, and pivot the brand towards more casual offerings. All this took time and long hours but if you and your team are clear on the end goal, it's a long but fulfilling road.
Customers are everything
As we all know, the pandemic has been pretty rough. I think it's important to remember that it isn't just rough on businesses, but everybody else as well. We've tried our best to maintain the relationship with our customers and while we knew we had to increase our prices due to an increase in labor and materials, we didn't want to shock our customers abruptly. This is why we announced a markdown in prices 6 months ahead of time, with our prices set to increase from October 1st - we may have earned less profit, but we maintained our relationship with our customers and I think that's the best way going forward.
Data isn't
While we recognize the power of data, timing is also crucial. When looking at data to consider an action that affects the future (placing a re-order for example), it's important to know what's happening around the world so you can make an informed decision that would be safe and sensible. Your customers are what drives your company so talk to them as much as you can, improve the ways you engage them and treat them well. We're currently on the hunt for a new loyalty program that will hopefully boost referrals and our relationship with our customers.
What's in the plans for the upcoming year, and the next 5 years?
Now that we've established who we are as a brand, our goal is to turn the company into a concept that people can relate to - something beyond products. We'll seek to do this by having strong consistency in our products and brand ethos lined up together via editorials, partnerships, collaborations, and our new product releases. We recently did a survey with our customers and are clear now on their impressions of us as well as what they'd like to see so we'll look to create more products and cement our positioning as one that is functional, and for everyone.
In the next few years, the end goal hasn't changed - We hope to expand both our offline and online presence in other countries - we have just set up an office in Thailand and are also ramping up ad spending to key countries such as the US, UK, Germany, Australia, and the GCC region. We will also be looking to find ambassadors that truly live and breathe our products.
The long-term plan is to spend significant time and cash to penetrate larger markets such as the US. Joe will probably move over to either NYC, LA, or San Francisco to hire a team and ensure all processes are executed well to increase the probability of success. We will probably be looking to raise capital in about a year to do this.
Have you read any good books in the last year?
I've only read one book in the past year (terrible I know), and that's Burn The Business Plan by Carl J. Schramm. I won't go into the details as to why or what it's about, but it's a great insight into the mindset of some entrepreneurs as well as a look back to your initial starting point - why you started the business, what motivates you as well how to make effective use of your time; what works for others may not work for you so it's important to figure out exactly what your business is about so you can apply the right methods. It also talks about the irrelevance of venture caps (to a degree) and the importance of building a team. Leadership isn't something we are naturally born with and your people are your biggest assets so treat them well and make sure they're clear on the end goal instead of them being task-oriented.
Advice for other entrepreneurs who might be struggling to grow their business?
Look to your company and product as you would a person - what is the brand's personality? What problem does it solve? And from there, build the stylistics and the content to be consistent with that messaging. This is what sets you apart from other people and brands.
Look at your data and figure out who your customers are. Where are they dropping off, which pages are they spending the longest time at and where are they from? This will help in your content, your ad strategy as well as your email marketing automation.
I'm a big believer in partnerships so try to find like-minded brands that are possibly selling to the same customer - create content with them, work with them on promos and bundles, or simply just cross-sell for a start.
Lastly, I think a criminal mistake is thinking that work is the only answer. I know so many people who think that the solution is to just work harder and spend more hours at the desk or the office. My humble opinion is that you need to have a fine balance of activities and preserve your mental health for longer. The things you see outside of work can serve as an inspiration - whether it's a conversation over a meal or drinks with a friend, a simple run, or a movie, these are places that may inspire you in ways you never could have experienced at the office.
Where can we go to learn more?
If you have any questions or comments, drop a comment below!
-
Ryan Choy, Founder of Faire Leather Co.
Want to start your own business?
Hey! 👋I'm Pat Walls, the founder of Starter Story.
We interview successful business owners and share the stories behind their business. By sharing these stories, we want to help you get started.
Interested in starting your own business? Join Starter Story Premium to get the greatest companion to starting and growing your business:
Connect + get advice from successful entrepreneurs
Step by step guides on how to start and grow
Exclusive and early access to the best case studies on the web
And much more!
PROMOTED
Did you know that brands using Klaviyo average a 95x ROI?
Email, SMS, and more — Klaviyo brings your marketing all together, fueling growth without burning through time and resources.
Deliver more relevant email and text messages — powered by your data. Klaviyo helps you turn one-time buyers into repeat customers with all the power of an enterprise solution and none of the complexity.
Join Brumate, Beardbrand, and the 265,000 other businesses using Klaviyo to grow their online sales.
Together With Klaviyo
Companies using Klaviyo see a 95x ROI (yes, 95x)
Use Klaviyo to turn hard-earned customer data into hard-working emails and texts.
Try the platform that 265,000 brands use to grow their business.
Try it now (it's free) ➜