Mahsun Avci
---
This article is a part of our encyclopedia, and is editable by you. Edit ➜
---
Mahsun Avci is a Danish entrepreneur. Mahsun started Avci ApS in 2019.[1]
| | |
| --- | --- |
| Company | |
| Twitter | |
| Instagram | |
Career
Early Career
No early career info added yet...
Avci ApS
Mahsun started Avci ApS in 2019. They detail the beginnings of their company in their Starter Story interview: [2]
Q: How did you get started on Avci ApS?
Growing up, I went to private school and was very blessed that my parents cared about my education. Somewhere around 9th grade, my perspective on the education system changed. I realized through books and YouTube videos that the life trajectory of a lot of the people I looked up to, was not aligned with what I wanted in life.
I was never a fan of what was taught in schools. Instead of religiously following what was being taught in high school, I self-educated in business, personal development, and leadership. When I was fifteen, I tried out various online businesses. I failed miserably at first. At this time I was very much into Fitness and I tried to sell training and diet plans. I managed to sell a few plans to my classmates for like $50, but it never really amounted to anything and most importantly it wasn't scalable.
After that, I tried stock trading and the likes. That too didn't really work for me. One day I stumbled across SMMA. I was so intrigued by the concept, so I went ALL IN. I didn't care what people thought. I was going to make it big here. I needed some proof of concept, so I convinced my dad to make me run his restaurant's Facebook Ads. I watched 100's of videos and read tons of blogs, to know how to run successful ads and we were both pretty stoked about the results.
I knew it was the right business for me, but it was not all gold and green forests. In fact, at the start of my "agency journey," it was so hard getting my feet on the ground and getting my first few clients after my dad.
To do it, I had to focus less and less time on doing schoolwork - to the point, where I was just getting passing grades. I committed myself to do a minimum of 5 outreaches to business owners every day and thought it didn't work.
You could say that was taking the road less traveled. And honestly, I don't mind it. I would rather work for myself - pursuing my goals, working till my eyes bleed- than taking the traditional route, going to university, finding a soulless job in Copenhagen, or interning in a major agency.
And as you may, or may not know the saying. "When it rains, it pours". Naturally, one client referred me to another client and from that, I began building a reputation in the marketplace. Alongside that, I began building my personal brand at the side and began to leverage that to attract new clients.
I looked at what everybody was doing in the market and went on to do the exact opposite. I offered guarantees, I didn't have a stable pricing structure, and most importantly I gave my life and soul to deliver the best possible service (I.e I didn't outsource the work like every other guru tells people to do). As the saying goes: "Hard work always beats talent".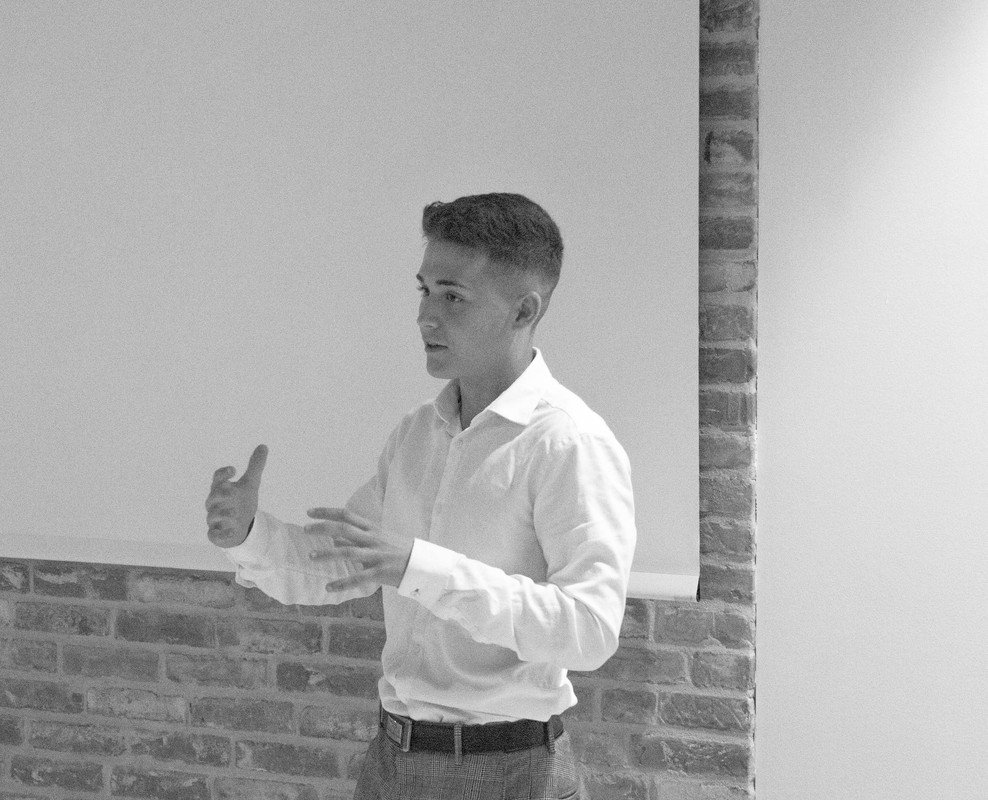 "Hungry dogs run faster
Source [3]
References
Contributors
Contributors to this article: