Danielle Vincent
---
This article is a part of our encyclopedia, and is editable by you. Edit ➜
---
Danielle Vincent is an American entrepreneur. Danielle started Outlaw in 2013 and is based in Grass Valley, California.[1]
| | |
| --- | --- |
| Company | |
| Location | Grass Valley, California |
| Twitter | |
| Instagram | |
Career
Early Career
No early career info added yet...
Outlaw
Danielle started Outlaw in 2013. They detail the beginnings of their company in their Starter Story interview: [1]
Q: How did you get started on Outlaw?
In retrospect, I'm pretty sure no one else has the foolishness we had in the start of our business. But, you know, it worked out ok…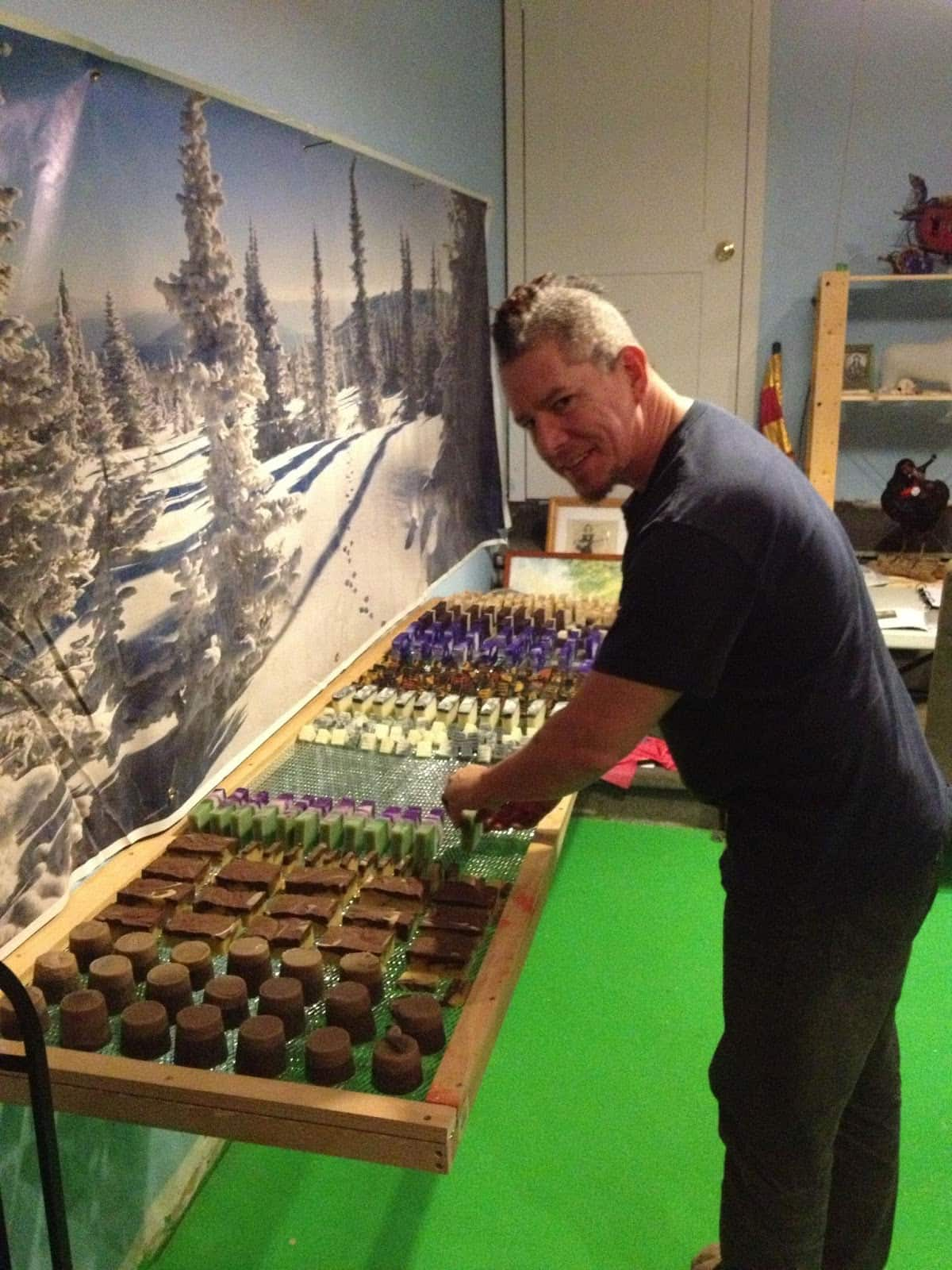 So, first, let me say that we had never made soap before we decided to start a soap company. Yeah, seriously.
My friend and mentor, Deb, said to me one day, "Danielle, lots of people are going to tell you that you can't sell soap until you've been making it for a year. Don't listen to them."
My life felt like an endless march toward an uncertain and undesirable destination: 401k? Retirement? The joy of going home and never leaving? These things didn't really appeal to me at all.
I'm so grateful for her kind words of advice and encouragement… but the hurdles weren't overcome yet. We still had to actually make the soap to sell.
Aside from that big Fab order, almost no strangers bought our soap in the first year. I remember the first > $100 order we got, which from a fricken' celebrity, Baxter Holmes, a sports writer for ESPN. I think we just about lost our minds on that day. He tweeted about our Bacon Soap, which caused a minor twitterstorm of "what the hell?" and "why would they?"
Because Bacon Soap. That's why.
After I quit my job, Russ was working as a handyman, but the soap business wasn't really making any money yet. We were always sold out and experiencing stock issues. Our quality, admittedly, wasn't that awesome because we were still learning to make soap. Heck, I was still writing every label by hand.
It was, let's say, not a super business model.
And we had zero money. I pulled money out of my 401k (penalties be damned) until there wasn't any more there. I applied for credit cards. We lived on credit cards.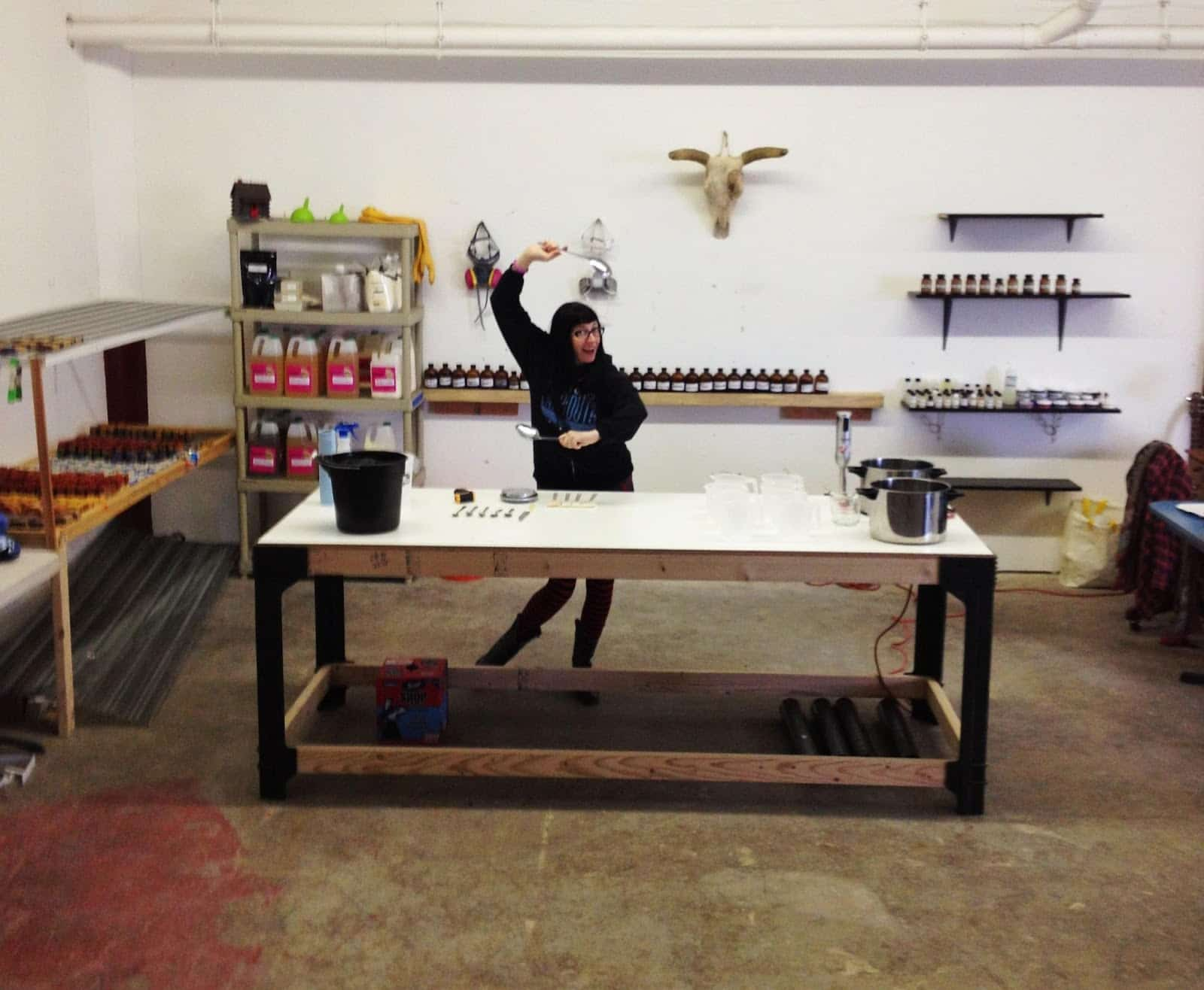 Those were lean and terrifying times.
In February of 2014, less than a year after we founded our business, I wrote the blog post "There's no difference between flying and falling, until the end," where you can really read the sadness, confusion, and desperation in my voice.
"I'm flailing. I'm spinning out," I wrote.
Our friends rallied around our little business and bought us a bunch of supplies through a Kiva loan.
Lots of people think I was a strong and powerful force in those early days, but I was hella terrified.
And that's what I want to get across in this interview: It's ok to be terrified. It's ok to feel like you're going to throw up for the first couple years. It does get better.
Source [1]
References
Contributors
Contributors to this article:
Pat Walls, Founder @ Starter Story
Wiki Updater