Stacia Guzzo
---
This article is a part of our encyclopedia, and is editable by you. Edit ➜
---
Stacia Guzzo is an American entrepreneur. Stacia started SmartyPits in 2014 and is based in Tehachapi, CA.[1]
| | |
| --- | --- |
| Company | |
| Location | Tehachapi, CA |
| Twitter | |
| Instagram | |
Career
Early Career
No early career info added yet...
SmartyPits
Stacia started SmartyPits in 2014. They detail the beginnings of their company in their Starter Story interview: [1]
Q: How did you get started on SmartyPits?
SmartyPits itself was inspired by my mom's experience as a breast cancer survivor. When she discovered the lump, it was directly underneath her armpit.
It was an incredibly aggressive cancer. We had no family history of breast cancer--no genetic predisposition, no family history at all. In fact, her doctors at the time told her it was likely it was environmentally influenced.
This led me to do some research, and it was the first time I learned about the links that some studies had found between aluminum and breast cancer (and Alzheimer's Disease).
Knowing how aggressive this cancer was, and now having an immediate family history at the time, I tried to go aluminum-free at the time (I was an avid "clinical strength" antiperspirant user). However, I just couldn't find anything that worked well for me--and that experience would eventually be the reason I created one myself.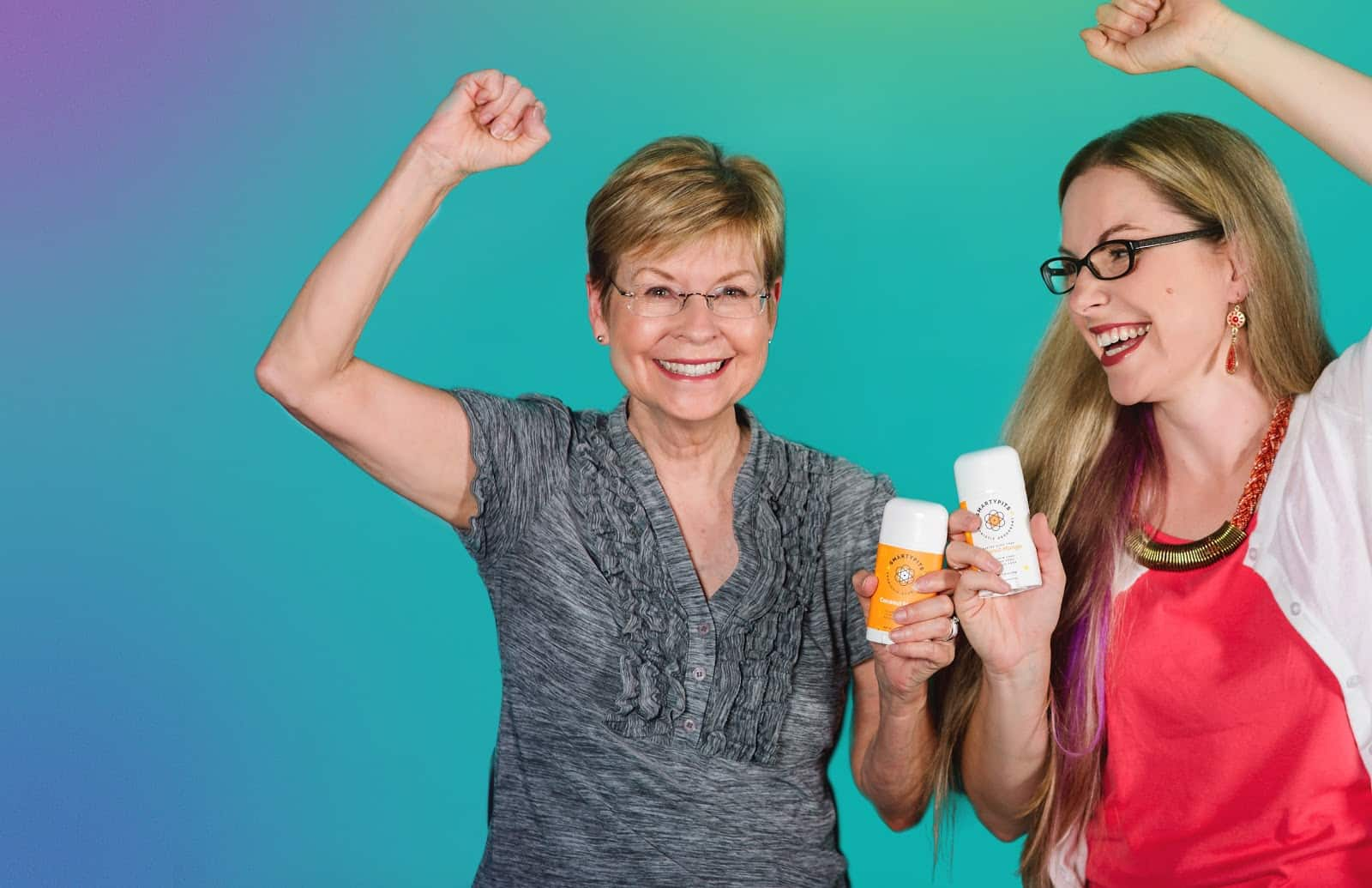 However, in order to know how I was able to do that, I have to jump around in time a bit. My mother was diagnosed several years before I learned to make skincare, and so when I couldn't find an aluminum-free deodorant that worked for me, I went back to my antiperspirant for while, unsure of how to solve this problem for myself. I was a classroom teacher at the time--and while I had always been a creative person, I had never thought of making my own skin care.
Then my husband and I moved to a much more rural location, and we became hobbyist beekeepers (something we'd wanted to do for some time). With our first honey harvest, we had excess wax, and I just knew I wanted to do something interesting with it.
I found a lip balm recipe on the internet, and used the wax to make it...and it was awful. It was hard and crumbly, and I was so disappointed! I knew with a little bit of research I could figure out how to make it better. About 16 formulas later, I made the perfect lip balm, and was hooked on learning how to make skin care.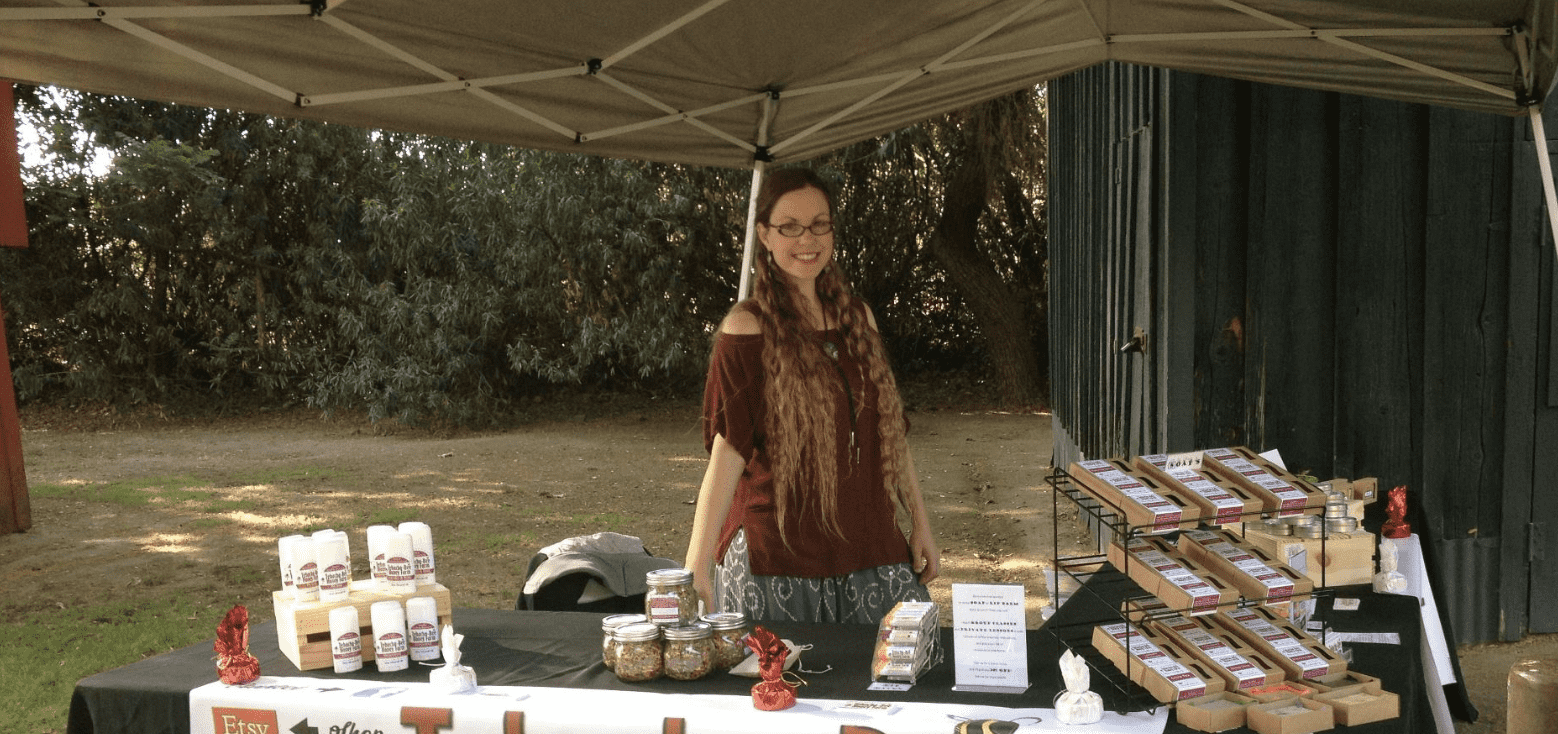 That lip balm would lead to learning how to make soap, lotions, salves, bath salts and teas, and more--I became obsessed with learning how to formulate, and enjoyed selling at small farmer's markets. In 2014 when I officially started what I would call Handcrafted Honey Bee, I grossed around $40,000 by selling in 1 or 2 local shops, online, and in local craft shows.
Admittedly, though, there was no profit in that number. I hadn't yet learned how to price my products appropriately, buy in quantities that would make the product profitable, or scale production beyond a few at a time. But I was building the foundation.
Source [1]
References