Thank you Klaviyo for sponsoring Starter Story ❤️
Turn one-time buyers into repeat customers. Try the platform loved by 265,000 brands
Sporting Goods Price Calculator: How To Price Your Sporting Goods?
Sporting Goods Price Calculator: How To Price Your Sporting Goods?
How to Determine The Price For Your Business/Service:
Our price calculator is designed to be simple and easy to use. It covers everything you need to price your sporting goods store
We hope this calculator helps you make more money for your business.
Please input below:
How To Price Your Sporting Goods
One of the most challenging aspects to starting a sporting goods store is determining how much to charge for your sporting goods.
When businesses under-price their product, this can be extremely detrimental to their bottom line and reputation.
Often times, businesses under-price their products to drive demand and volume, but that last thing you want is for customers to view your product/service as "cheap." Additionally, this can have a big impact on the type of customer you attract, which can be difficult to recover from.
On the other hand, when businesses over-price, this tends to be just as damaging to the business.
When customers buy, it's likely that they will explore the internet and look at other competitors to ensure they're getting the best value + deal. This is why it's so important that you research your competition and understand where you land in the marketplace.
Here are some factors to consider when pricing your product:
Understand your customer
It's important that out of the gates, you identify the type of customer you want to attract and how much they're willing to pay for your service. One great way to do this is by surveying your customers. Here are some important items you'll want to takeaway:
Customer demographic: Age, gender, location, etc.
Buying habits of your customer: What they buy + when they buy
Level of price sensitivity with your customer
All of these segments will help you identify the type of customer you're attracting and how to price your product accordingly.
Understand your costs
When pricing your sporting goods, it's critical that you first identify all of your costs and consequently mark up your sporting goods so you can factor in a profit.
The actual cost of your sporting goods may include things like:
The actual cost to make the product (ie. raw materials, supplies, manufacturer).
Shipping + overhead fees
Rent
Operating costs to run your business
You may want to consider creating a spreadsheet with every single expense involved in operating/owning your business. This will give you an idea as to what you need to generate in order to at the very least, break-even and will help you price your products to factor in a profit.
Create revenue goals
When determining the price of your sporting goods, you'll want to create goals for revenue + how much profit you want your sporting goods store to make.
This process is simpler than you may think:
Think about your breakeven cost (by completing the above step).
Create a revenue goal based on your break-even cost
Evaluate the # of items you plan to sell in a given period (make sure this is a realistic number)
Divide your revenue goal by the number of items you plan to sell
This figure will help determine your estimated price per product in order to meet your revenue goals.
Evaluate your competition
The last piece in determining how to price your sporting goods is by simply looking at your competition.
The best way to do this is by finding like-minded businesses that offer product(s) with similar perceived value. Then, you can compare prices of the different businesses and determine where your sporting goods fits best in the marketplace.
All of these factors play an equal part in pricing your sporting goods, so it's important you evaluate each one individually to come up with an accurate price that will help optimize your business from the start.
More Tips On Pricing Your Sporting Goods
Case Study
Lauren Costanza, founder of Bluminary provides us with a detailed spreadsheet of all of her costs associated with running her business:
I knew this would be a self-funded adventure, and I set aside $3,000. During the first three months, I had a detailed spreadsheet where I tracked where the money was going and what was going toward products versus researching and developing new products.
The spreadsheets involved columns and rows of numbers to craft a budget and gain an understanding of how much would need to be invested at each stage of the process - from gathering supplies to building a website, and shipping materials.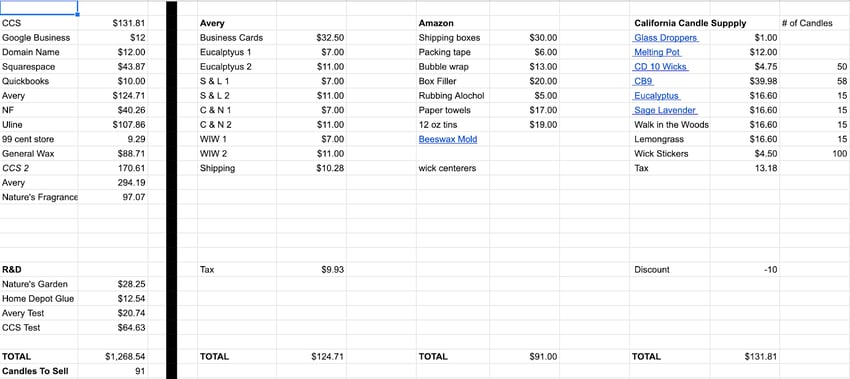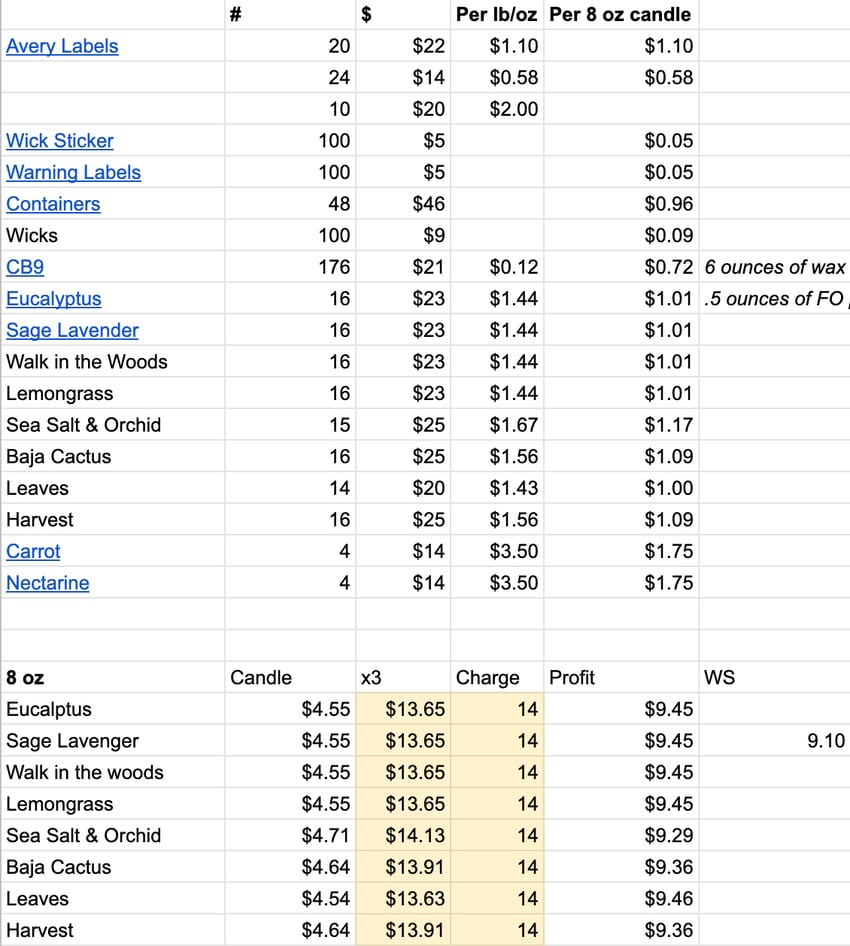 -
Lauren Costanza, on starting Bluminary ($500/month)
full story ➜
--
Thanks for reading. We wish you success in your business endeavors.
Examples of a successful sporting goods store
8. Bold Tribe ($112K/year)
Temo Valle (from Obregon) started Bold Tribe about 7 years ago.
Team
1 founders / 5 employees
Case Study
Hi, my name is Temo Valle, I´m the founder of Bold Tribe. In June 2015 I started my business with one goal in mind: to offer sports products for CrossFit of the highest quality.
To this day, we have managed to position the BoldTribe Brand as #1 in resistance bands in Mexico! And we´re focused on the growth of our community through different social media channels.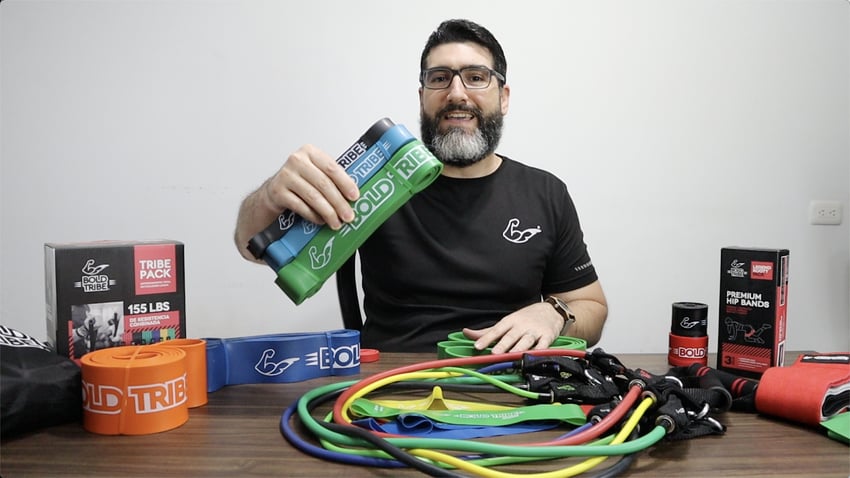 9. Comfy Cup LLC ($90K/year)
Kyler Russell (from Midwest, Kansas, USA) started Comfy Cup LLC about 6 years ago.
Team
2 founders / 2 employees
Location
Midwest, Kansas, USA
Case Study
My name is Kyler, I am the inventor and co-founder of the Comfy Cup. I am currently 12-years old, but I was 8-years old when I came up with the idea to create a more comfortable athletic cup for boys.
I have sold Comfy Cups in all 50 states, plus Canada and Australia. My company grossed over $100,000 last year which helped fund my college savings and my Roth IRA.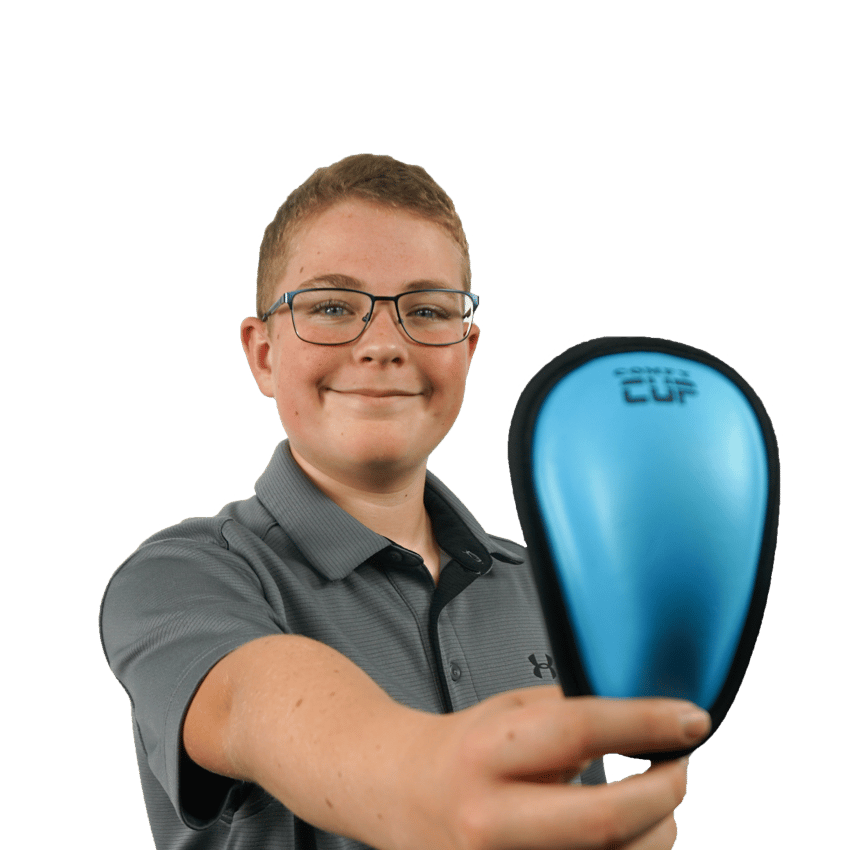 Want to start your own business?
Hey! 👋I'm Pat Walls, the founder of Starter Story.
We interview successful business owners and share the stories behind their business. By sharing these stories, we want to help you get started.
Interested in starting your own business? Join Starter Story Premium to get the greatest companion to starting and growing your business:
Connect + get advice from successful entrepreneurs
Step by step guides on how to start and grow
Exclusive and early access to the best case studies on the web
And much more!
PROMOTED
Did you know that brands using Klaviyo average a 95x ROI?
Email, SMS, and more — Klaviyo brings your marketing all together, fueling growth without burning through time and resources.
Deliver more relevant email and text messages — powered by your data. Klaviyo helps you turn one-time buyers into repeat customers with all the power of an enterprise solution and none of the complexity.
Join Brumate, Beardbrand, and the 265,000 other businesses using Klaviyo to grow their online sales.
Starter Story
Wanna see 52 business ideas you can start with less than $1,000?
Join our free weekly newsletter and get them right now.